Hisaye Yamamoto (1921–2011) a Nisei writer from Southern California was one of the first Japanese American authors to gain national recognition post World War II.
Her stories, based on her experiences growing up in an immigrant farming community and her time in a U.S. government prison camp during the war, explore the nuanced lives of Issei women and intergenerational family dynamics.
Yamamoto's delicate storytelling, characterized by precision, grace and candor, earned her comparison with masters like Katherine Mansfield, Flannery O'Connor and Grace Paley.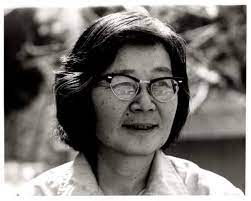 Her works, celebrated for their exploration of the hidden intricacies of Japanese American life, were published in various renowned literary magazines.
Yamamoto also volunteered with The Catholic Worker and dedicated her life to nonviolence, poverty alleviation and helping the downtrodden.
See also: Ian Watson Quotes from British Science Fiction Writer and C. S. Lewis Quotes from the Famous British Writer
Despite her vast accomplishments, she humbly listed her occupation as a housewife.
In this article, I have captured the best quotes by Hisaya Yamamoto.
---
Best Quotes from Hisaya Yamamoto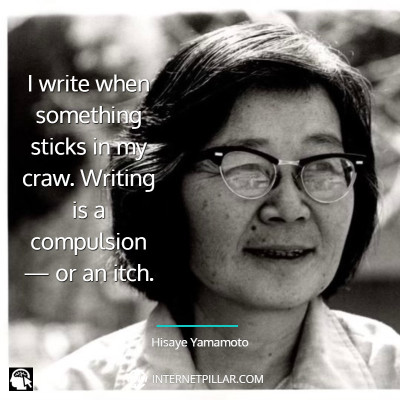 I write when something sticks in my craw. Writing is a compulsion — or an itch. ~ Hisaye Yamamoto.
I got a whole slew of rejection slips. ~ Hisaye Yamamoto.
---
So these were the 2 top Hisaye Yamamoto quotes and sayings.
If you like these quotes and sayings, then you can also read my other posts on Zack Greinke quotes and Henrik Lundqvist quotes.