The term 'Kindred Spirit' refers to individuals who resonate deeply with each other, sharing similar values, perspectives and emotions.
These people harbor shared opinions, feelings and interests, establishing a profound bond.
The connection can occur between friends, partners, or family members.
These quotes beautifully encapsulate the shared bond and can serve as a heartfelt expression of your feelings towards your kindred spirit.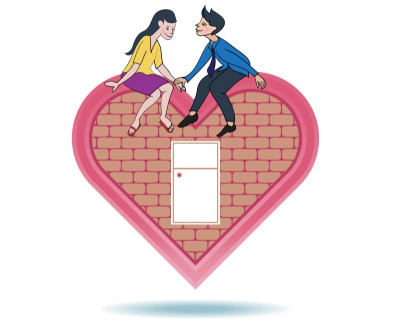 Whether you're looking to affirm your relationship or seeking to understand the depth of such connections, these quotes tries to celebrate the unity and mutual understanding inherent in kindred spirits.
In a nutshell, they are a tribute to relationships rooted in shared values and emotional congruity.
---
Top 10 Kindred Spirit Quotes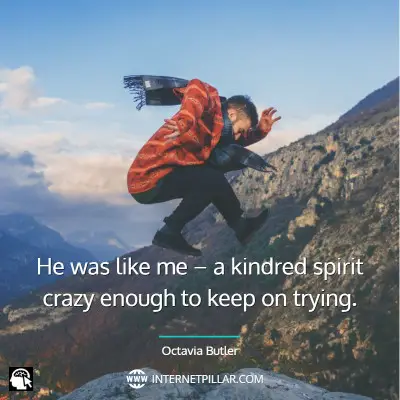 He was like me – a kindred spirit crazy enough to keep on trying. ~ Octavia Butler.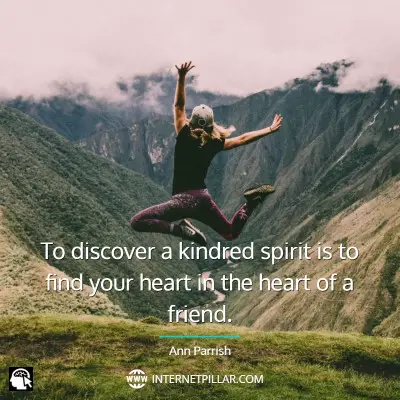 To discover a kindred spirit is to find your heart in the heart of a friend. ~ Ann Parrish.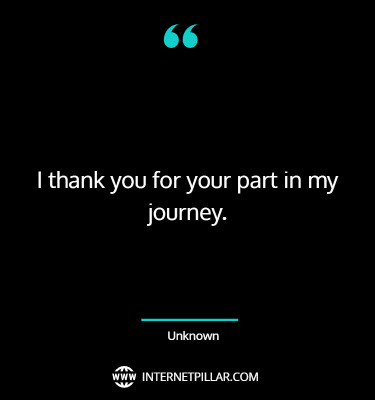 I thank you for your part in my journey. ~ Unknown.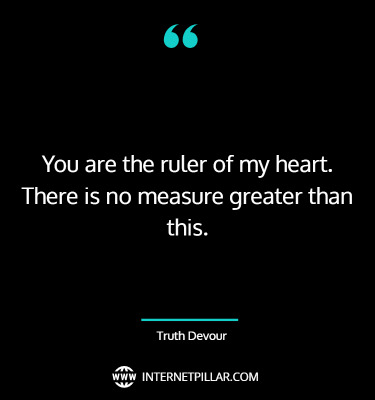 You are the ruler of my heart. There is no measure greater than this. ~ Truth Devour.
The older I get, the more I realize how rare it is to meet a kindred spirit. ~ Ethan Hawke.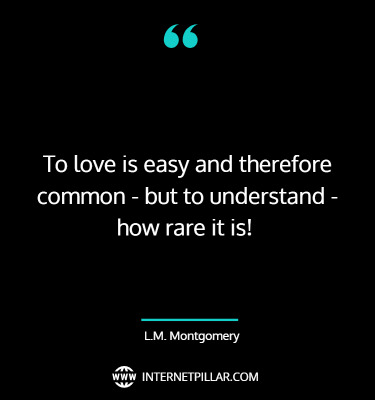 To love is easy and therefore common – but to understand – how rare it is! ~ L.M. Montgomery.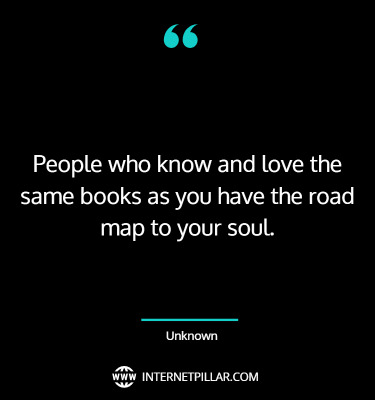 People who know and love the same books as you have the road map to your soul. ~ Unknown.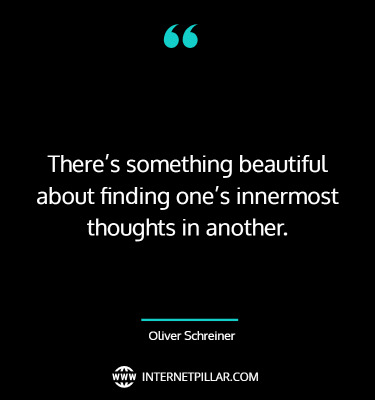 There's something beautiful about finding one's innermost thoughts in another. ~ Oliver Schreiner.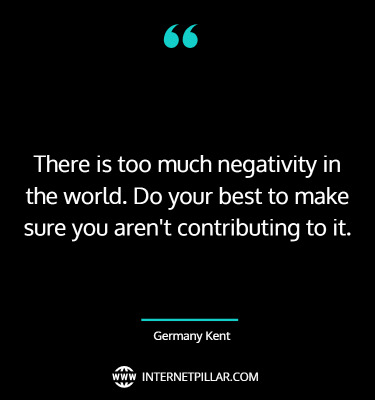 There is too much negativity in the world. Do your best to make sure you aren't contributing to it. ~ Germany Kent.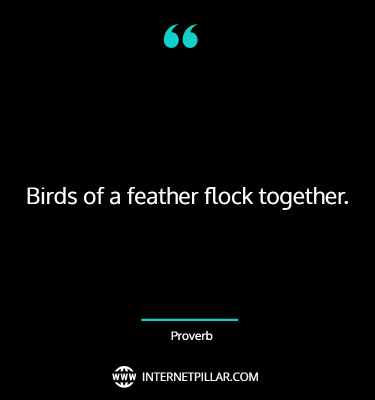 Birds of a feather flock together. ~ Proverb.
Also read: Enjoy the Moment Quotes to Embrace Life and Feeling Empty Quotes to Cope Loneliness
Famous Kindred Spirit Quotes
The most intriguing people you will encounter in this life are the people who had insights about you, that you didn't know about yourself. ~ Shannon L. Alder.
A bosom friend – an intimate friend, you know – a really kindred spirit to whom I can confide my inmost soul. ~ Lucy Maud Montgomery.
We are kindred spirits, you and I… One day you will realize you don't have to fight your nature. You can live your life freely… I want to be there when that happens. ~ T.T. Escurel.
Giving someone a piece of your soul is better than giving a piece of your heart. Because souls are eternal. ~ Helen Boswel.
Lenin sensed that Tukhachevsky was a kindred spirit. He delegated the most responsible jobs to the obscure lieutenant. ~ Mikhail Tukhachevsky.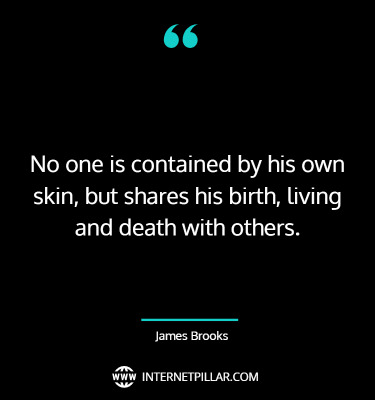 No one is contained by his own skin, but shares his birth, living and death with others. ~ James Brooks.
Best Kindred Spirit Quotes
Maybe the two different worlds we lived in weren't so different. We saw the same sunset. ~ The Outsiders.
There are some people who could hear you speak a thousand words, and still not understand you. And there are others who will understand without you even speaking a word. ~ Yasmin Mogahed.
There's magic in recognizing a kindred spirit, and an even greater power in letting yourself love them. ~ Jacqueline Koyanagi.
With some, we're certain our hearts must have been acquainted, long before we ever met them. ~ Shakieb Orgunwall.
Leo and I are kindred spirits – we're cut from the same cloth. ~ Kate Winslet.
Have you ever felt really close to someone? So close that you can't understand why you and the other person have two separate bodies, two separate skins? ~ Nancy Garden.
I feel comfortable here primarily because I think Los Angeles is made up of people who don't come from here, so you can find kindred spirits very easily. It's a town of gypsies. ~ Matthew Rhys.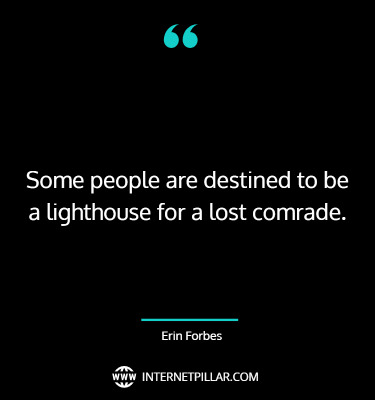 Some people are destined to be a lighthouse for a lost comrade. ~ Erin Forbes.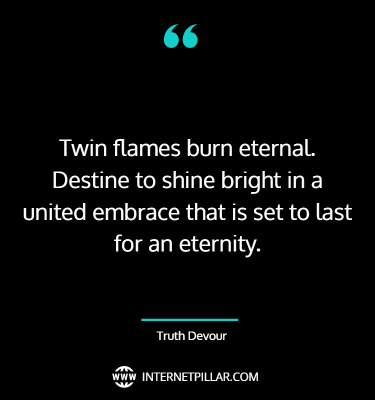 Twin flames burn eternal. Destine to shine bright in a united embrace that is set to last for an eternity. ~ Truth Devour.
Popular Kindred Spirit Quotes
There was something in her eyes that made me trust her. Maybe it was because they held the same cynicism, the same world-weariness I saw in my own every morning when I looked at myself in the mirror. ~ Melika Dannese Lux.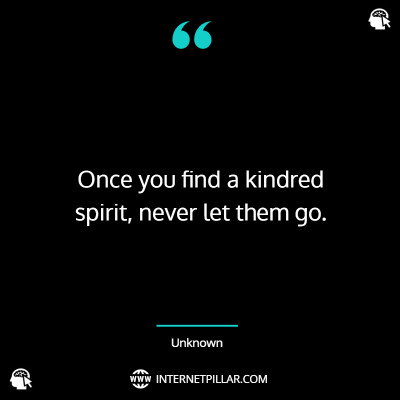 Once you find a kindred spirit, never let them go. ~ Unknown.
You are truly home only when you find your tribe. ~ Srividya Srinivasan.
It is an absolute human certainty that no one can know his own beauty or perceive a sense of his own worth until it has been reflected back to him in the mirror of another loving, caring human being. ~ John Joseph Powell.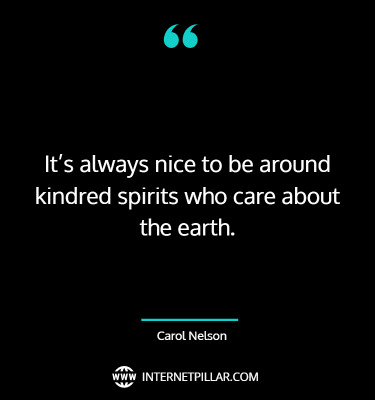 It's always nice to be around kindred spirits who care about the earth. ~ Carol Nelson.
You are the missing piece of my heart and soul. United we are now whole. ~ Truth Devour.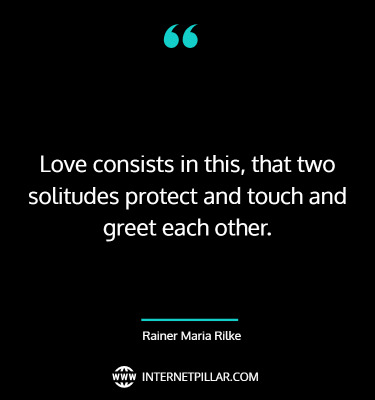 Love consists in this, that two solitudes protect and touch and greet each other. ~ Rainer Maria Rilke.
The measure of space & time creates an echo of haunting distance between us, yet we are close, we are united in the love we forge together. ~ Truth Devour.
Profound Kindred Spirit Quotes
Two may talk together under the same roof for many years, yet never really meet; and two others at first speech are old friends. ~ Mary Catherwood.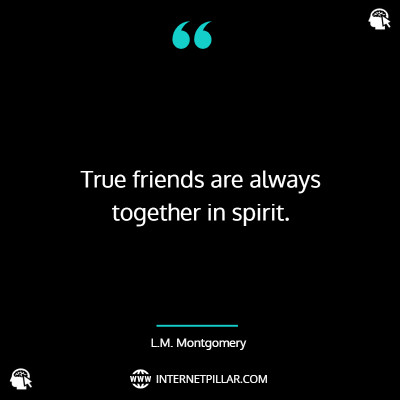 True friends are always together in spirit. ~ L.M. Montgomery.
I think most serious and omnivorous readers are alike- intense in their dedication to the word, quiet-minded, but relieved and eagerly talkative when they meet other readers and kindred spirits. ~ Paul Theroux.
If you think you're hearing something and you can't think what it is. If you feel a quiet longing lift your heart into the wind. There you'll find my kindred spirit. There you'll meet me as a friend. It is just a kindred spirit and a song to let you in. ~ Cyndi Lauper.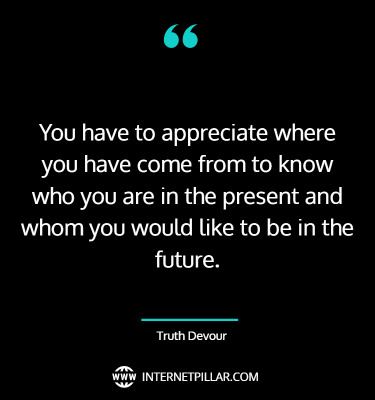 You have to appreciate where you have come from to know who you are in the present and whom you would like to be in the future. ~ Truth Devour.
Deep Kindred Spirit Quotes
I found that it wasn't so oddball to like music and poetry and visual arts, they're kindred spirits. ~ J. Carter Brown.
You have half our gifts. I the other. Together we make a whole. Together we are much more powerful. ~ Joss Stirling.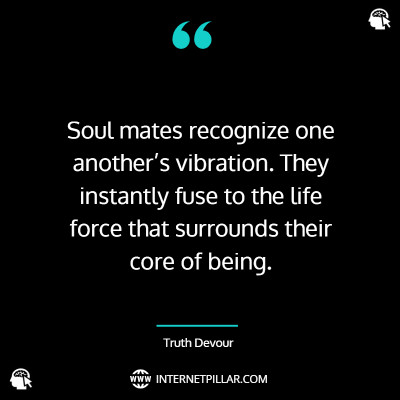 Soul mates recognize one another's vibration. They instantly fuse to the life force that surrounds their core of being. ~ Truth Devour.
Kindred spirits are not so scarce as I used to think. It's splendid to find out there are so many of them in the world. ~ Lucy Maud Montgomery.
You are the master of my heart. I am a slave to you're soul. Intertwined in a perfect embrace that I will never release myself from. ~ Truth Devour.
Our hearts grow tender with childhood memories and love of kindred, and we are better throughout the year for having, in spirit, become a child again at Christmas-time. ~ Laura Ingalls Wilder.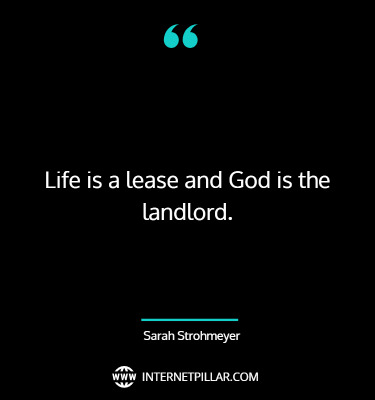 Life is a lease and God is the landlord. ~ Sarah Strohmeyer.
Thought-Provoking Kindred Spirit Quotes
Find the kindred spirits in your life, and you will find long lost energies you forgot you had. ~ Bert McCoy.
I also draw strength from so many people that I meet through my speaking engagements and my life and when I feel the joy that gets ignited when kindred spirits are together. It gives me such hope that each one of us can contribute to make this world a better place. ~ Agapi Stassinopoulos.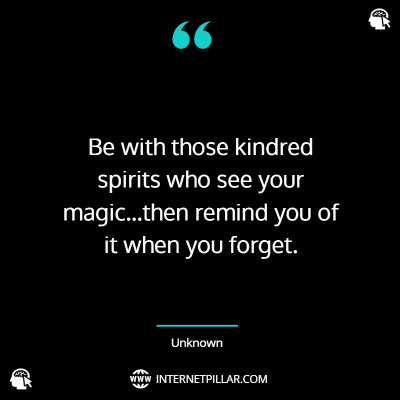 Be with those kindred spirits who see your magic…then remind you of it when you forget. ~ Unknown.
Some people as far as your senses are concerned, just feel like home. ~ High Fidelity.
Find my hand in the darkness, intertwined you will be the day to my night. We can share wings and take flight towards our own inner light. ~ Truth Devour.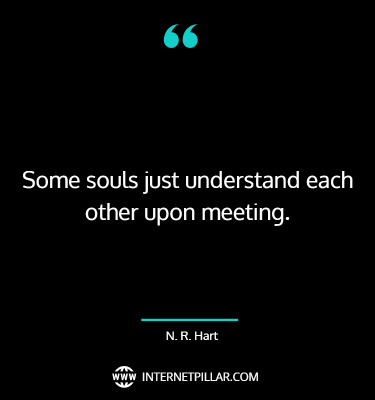 Some souls just understand each other upon meeting. ~ N. R. Hart.
Old souls: There is a beautiful thing inside you that is thousands of years old. Too old to be captured in poems. Too old to be loved by everyone but loved so very deeply by a chosen few. ~ Nikita Gill.
Thoughtful Kindred Spirit Quotes
Kindred of spirit is all that matters. ~ Bert McCoy.
It's funny how complete strangers can have familiar souls. ~ J. Iron Ward.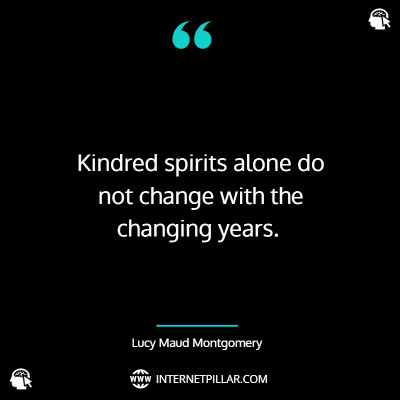 Kindred spirits alone do not change with the changing years. ~ Lucy Maud Montgomery.
We are kindred spirits, forged in different fires but kindred. ~ Aaron Polson.
It goes without saying that any persons may attempt to unite kindred spirits, but, whatever their hopes and longings, none have the right to impose their vision of unity upon the rest. ~ Robert Nozick.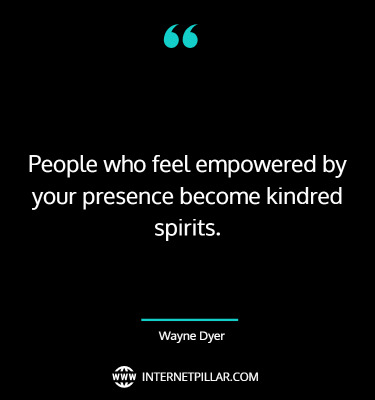 People who feel empowered by your presence become kindred spirits. ~ Wayne Dyer.
There is no such thing as a 'self-made' man. We are made up of thousands of others. ~ George Matthew Adams.
---
So these were the 63 top quotes about Kindred Spirit.
If you like these quotes and sayings, then you can also read my other posts on Being Genuine quotes and Being Silly quotes.