You should never hurt your mother as she is the most important person in your life.
This collection of quotes emphasizes the importance of not hurting our mothers, even in moments of anger.
Many of us regret having said harsh words to our moms, forgetting their immeasurable love and efforts.
Despite their flaws, a mother's love is irreplaceable and incomparable.
Daily interactions and close relationships can sometimes lead to disagreements or arguments but it's crucial to avoid saying words that could cause deep and long-lasting wounds.
The quotes aim to serve as a reminder of the immense value of a mother's love and the need to never take it for granted.
---
Top 10 Never Hurt Your Mother Quotes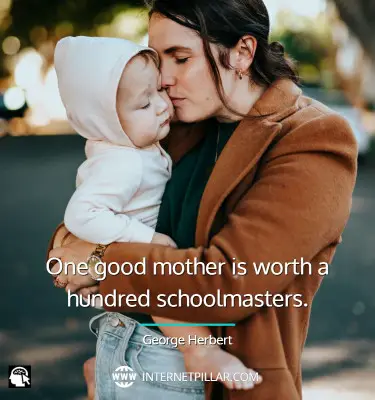 One good mother is worth a hundred schoolmasters. ~ George Herbert.
A mother is a woman who shows you the light when you just see the dark. ~ Grimaldos Robin.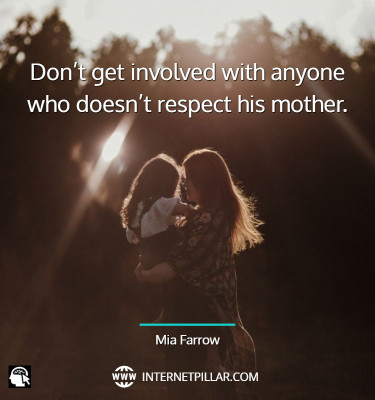 Don't get involved with anyone who doesn't respect his mother. ~ Mia Farrow.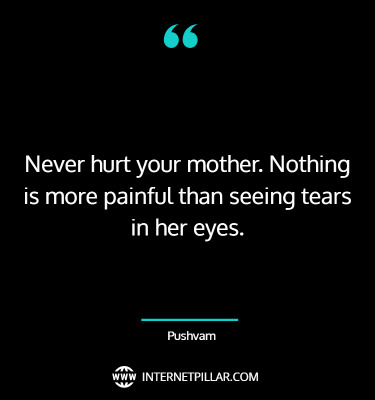 Never hurt your mother. Nothing is more painful than seeing tears in her eyes. ~ Pushvam.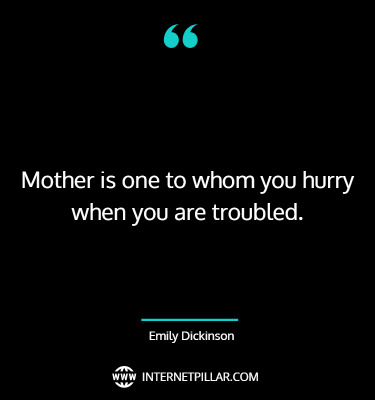 Mother is one to whom you hurry when you are troubled. ~ Emily Dickinson.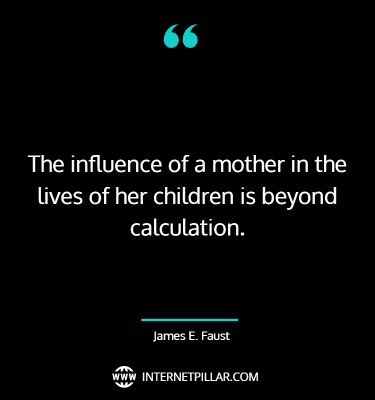 The influence of a mother in the lives of her children is beyond calculation. ~ James E. Faust.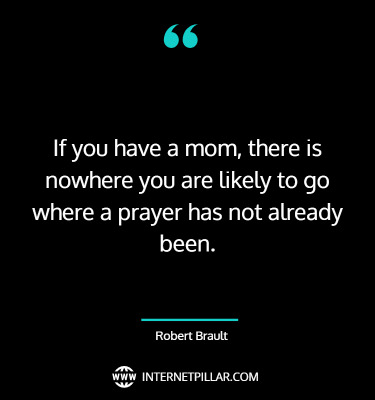 If you have a mom, there is nowhere you are likely to go where a prayer has not already been. ~ Robert Brault.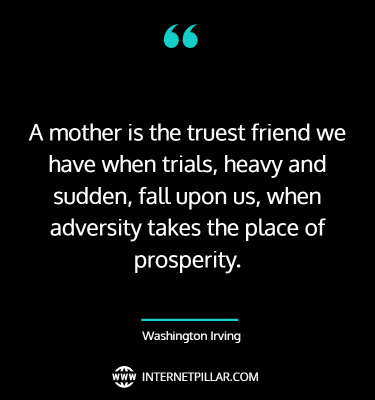 A mother is the truest friend we have when trials, heavy and sudden, fall upon us, when adversity takes the place of prosperity. ~ Washington Irving.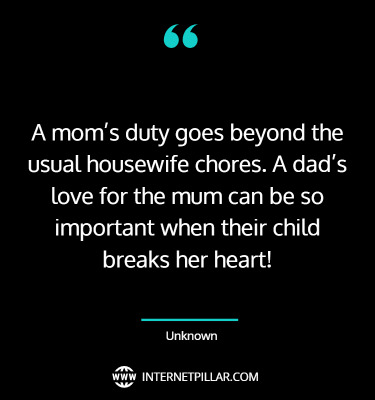 A mom's duty goes beyond the usual housewife chores. A dad's love for the mum can be so important when their child breaks her heart! ~ Unknown.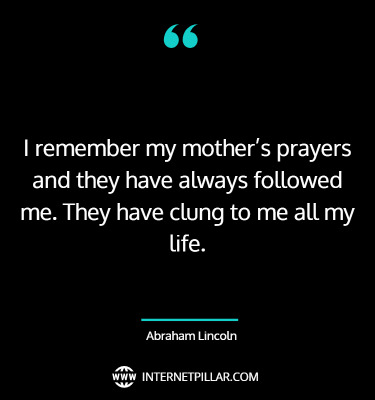 I remember my mother's prayers and they have always followed me. They have clung to me all my life. ~ Abraham Lincoln.
Mother is the name for God in the lips and hearts of little children. ~ William Makepeace Thackeray.
Best Never Hurt Your Mother Quotes
Most of all the other beautiful things in life come by twos and threes, by dozens and hundreds. Plenty of roses, stars, sunsets, rainbows, brothers, and sisters, aunts and cousins, but only one mother in the whole world. ~ Kate Douglas Wiggin.
I want my children to have all the things I couldn't afford. Then, I want to move in with them. ~ Phyllis Diller.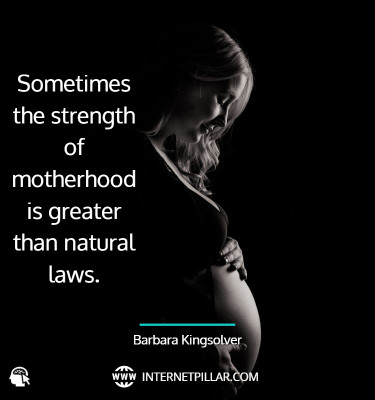 Sometimes the strength of motherhood is greater than natural laws. ~ Barbara Kingsolver.
A child who is allowed to be disrespectful to his parents will not have true respect for anyone. ~ Billy Graham.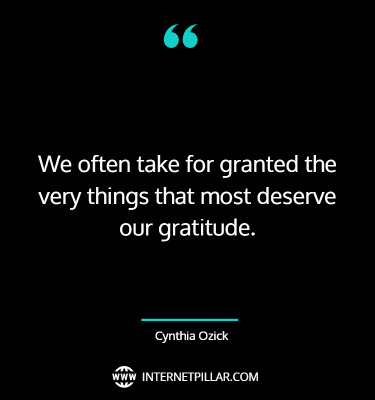 We often take for granted the very things that most deserve our gratitude. ~ Cynthia Ozick.
Being a full-time mother is one of the highest salaried jobs… since the payment is pure love. ~ Mildred B. Vermont.
Famous Never Hurt Your Mother Quotes
My mother is a never ending song in my heart of comfort, happiness and being. I may sometimes forget the words but I always remember the tune. ~ Graycie Harmon.
A mother is the only person who carries you for 9 months in her belly, 3 years in her arms, and forever in her heart. ~ Unknown.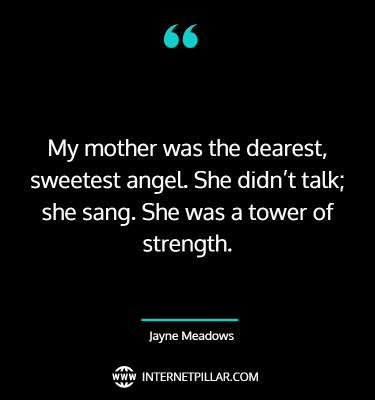 My mother was the dearest, sweetest angel. She didn't talk; she sang. She was a tower of strength. ~ Jayne Meadows.
A mother understands what a child does not say. ~ Jewish Proverb.
A mother is a shooting star who passes through your life only once. Love her because when her light goes out you will never see her again. ~ Unknown.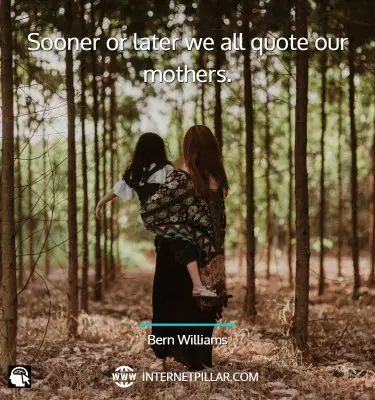 Sooner or later we all quote our mothers. ~ Bern Williams.
There is no school equal to a decent home and no teacher equal to a virtuous parent. ~ Mahatma Gandhi.
Powerful Never Hurt Your Mother Quotes
A mother's love does not set with the sun. It blankets you all through the night. ~ Amy Hoover.
Sometimes we don't appreciate the heavy sacrifices our parents are making for us until we become parents. ~ Terry Mark.
If you disrespect your parents, remember! You deserve nothing. ~ Keval Karia.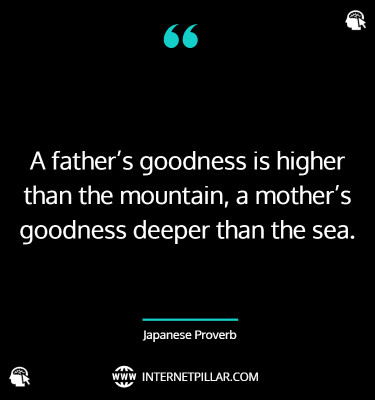 A father's goodness is higher than the mountain, a mother's goodness deeper than the sea. ~ Japanese Proverb.
Don't use the sharpness of your tongue on the mother who taught you to speak. ~ Ali Ibn Abi Talib.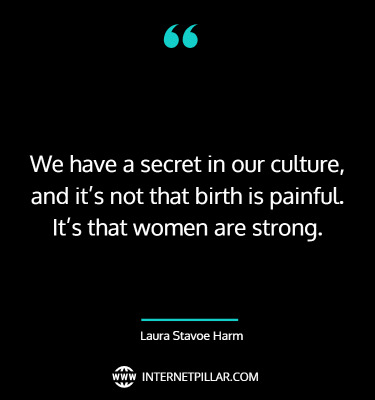 We have a secret in our culture, and it's not that birth is painful. It's that women are strong. ~ Laura Stavoe Harm.
Love as powerful as your mother's for you leaves its own mark. To have been loved so deeply, even though the person who loved us is gone, will give us some protection forever. ~ J.K. Rowling.
Heart-Touching Never Hurt Your Mother Quotes
Spiteful words can hurt your feelings but silence breaks your heart. ~ Mother Teresa.
When you look into your mother's eyes, you know that is the purest love you can find. ~ Mitch Albom.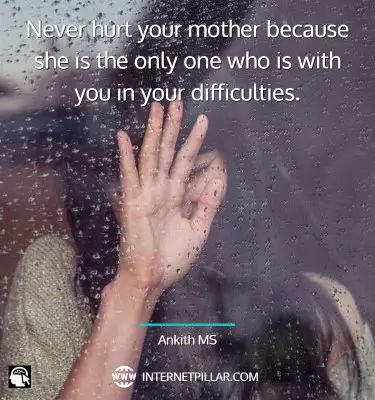 Never hurt your mother because she is the only one who is with you in your difficulties. ~ Ankith MS.
A mother is your first friend, your best friend, your forever friend. Never hurt your mother. ~ Unknown.
Only mothers can think of the future because they give birth to it in their children. ~ Maxim Gorky.
Hold dear to your parents for it is a scary and confusing world without them. ~ Emily Dickinson.
A mother is not a person to lean on, but a person to make leaning unnecessary. ~ Dorothy Canfield Fisher.
Meaningful Never Hurt Your Mother Quotes
Everything I've learned that's worth knowing, I learned from my mother. ~ Kelly Roper.
Mother's love is peace. It need not be acquired, it need not be deserved. ~ Erich Fromm.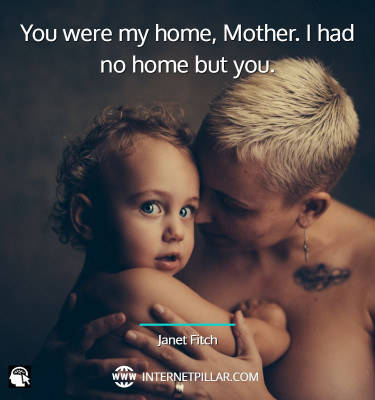 You were my home, Mother. I had no home but you. ~ Janet Fitch.
You will never know the pain of hurting your mother until your own children hurt you back. ~ Unknown.
How sinful are those youth who speak gently with their friends while they shout out at their mothers. ~ Unknown.
Treat your mother with respect and your children will do the same for you. ~ Unknown.
Life began with waking up and loving my mother's face. ~ George Eliot.
---
Here is a powerful video from Gaur Gopal Das on why you should not hurt your mother.
---
So these were the 47 quotes about Never Hurt Your Mother.
If you like these quotes and sayings, then you can also read my other popular blog posts on the topics of Twin quotes and Country quotes and Deep Meaningful quotes.