Snoopy is an anthropomorphic beagle in the popular comic strip 'Peanuts' by Charles M. Schulz.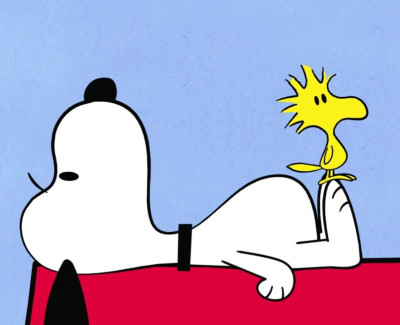 ---
Snoopy Quotes
Everyone understands kindness. ~ Snoopy.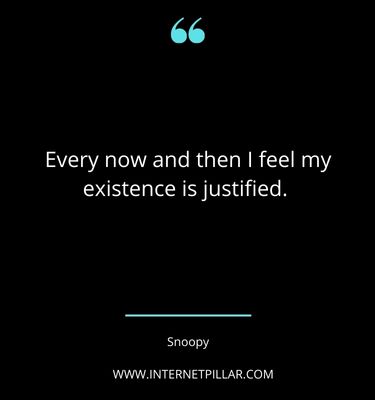 Every now and then I feel my existence is justified. ~ Snoopy.
My mind reels with sarcastic replies. ~ Snoopy.
I think I'm allergic to morning. ~ Snoopy.
A whole stack of memories will never equal one little hope. ~ Snoopy.
I love when you're here. ~ Snoopy.
Each of us has his own calling. ~ Snoopy.
Just thinking about a friend makes you want to do a happy dance. ~ Snoopy.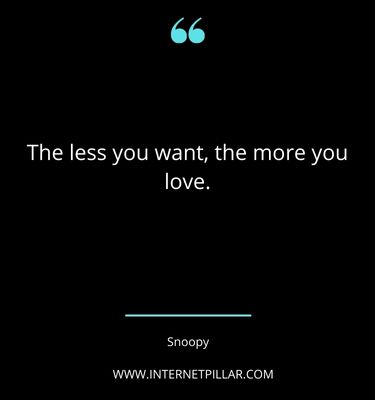 The less you want, the more you love. ~ Snoopy.
Learn from yesterday, live for today, look to tomorrow, rest this afternoon. ~ Snoopy.
Best Snoopy Quotes
Next time I'll bite her on the leg. ~ Snoopy.
Rats…I forgot what I was going to say. ~ Snoopy.
Unfortunately, it's very hard to forget anyone by drinking root beer. ~ Snoopy.
All his life he tried to be a good person. Many times, however, he failed. For, after all, he was only human. He wasn't a dog. ~ Snoopy.
I don't know why I look at the menu… I always order the same thing. ~ Snoopy.
Tell them I'm busy. ~ Snoopy.
Quite often lately I have the feeling I don't know what's going on. ~ Snoopy.
My version of a triathlon is a donut, a pizza, and a hot fudge sundae! ~ Snoopy.
You can't say you've lived until you've poofed a dandelion. ~ Snoopy.
It was a dark and stormy night. ~ Snoopy.
Never stress on what you can't control and never worry about what isn't yours. ~ Snoopy.
Can a person really be in love with two different snowflakes at the same time? ~ Snoopy.
Top Snoopy Quotes
I don't have time to worry about who doesn't like me. I'm too busy loving the people who love me. ~ Snoopy.
It's always the same, hello and goodbye! ~ Snoopy.
Dear IRS, Please remove me from your mailing list. ~ Snoopy.
My life has no purpose, no direction, no aim, no meaning, and yet I'm happy. I can't figure it out. What am I doing right? ~ Snoopy.
A friend is someone who loves you in spite of your faults. ~ Snoopy.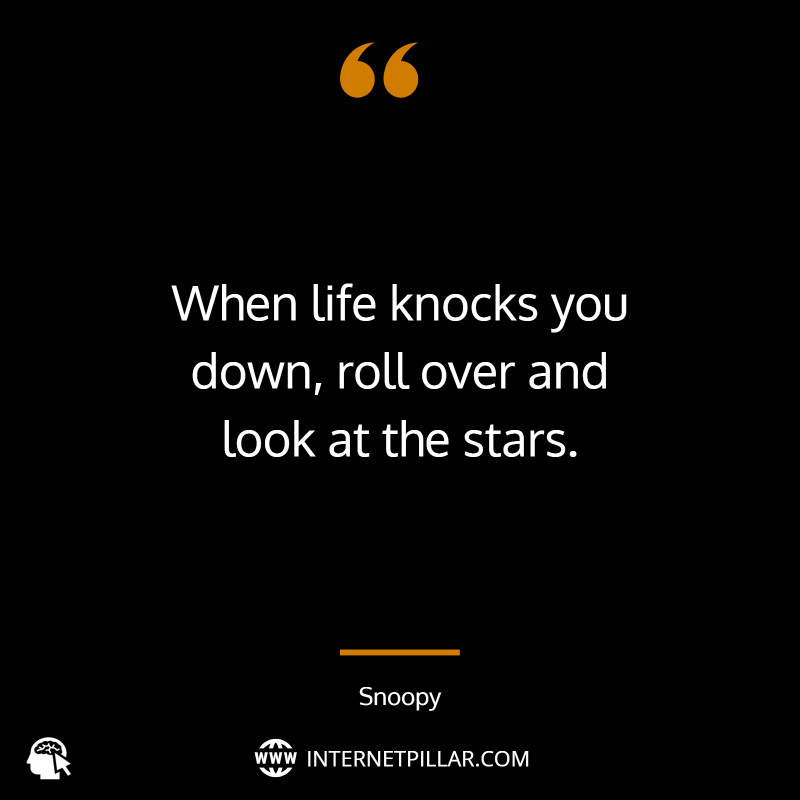 When life knocks you down, roll over and look at the stars. ~ Snoopy.
Jogging is very beneficial. It's good for your legs and your feet. It's also very good for the ground. It makes it feel needed. ~ Snoopy.
Throw and some will fetch, jog and some will run; but love them and you'll get it all back. ~ Snoopy.
Short Snoopy Quotes
Life is full of rude awakenings. ~ Snoopy.
Friendship is doing nothing special and enjoying it. ~ Snoopy.
I know what I need. I need more hellos. ~ Snoopy.
Never forget to smile. ~ Snoopy.
Be yourself. No one can say you're doing it wrong. ~ Snoopy.
Keep looking up…that's the secret of life. ~ Snoopy.
I gave up trying to understand people long ago. Now I just let them try to understand me! ~ Snoopy.
Yesterday I was a dog. Today I'm a dog. Tomorrow I'll probably still be a dog. Sigh! There's so little hope for advancement. ~ Snoopy.
To live is to dance, to dance is to live. ~ Snoopy.
There's no sense in doing a lot of barking if you don't really have anything to say. ~ Snoopy.
To me, the ugliest sight in the world is an empty dog dish. ~ Snoopy.
I can't…I'm thinking about pizza. ~ Snoopy.
Has It Ever Occurred to You That You Might Be Wrong? ~ Snoopy.
That's right, I'm bugable and huggable! ~ Snoopy.
Some of us are born dogs, and some of us are born rabbits. When the chips are down, I'll have to admit that my sympathy lies with the rabbits. ~ Snoopy.
---
Enjoy this video about Snoopy.
---
So these were the 45 quotes from Snoopy.
If you like these quotes and sayings, then you can also read my other popular blog posts on the topics of Pootie Tang Quotes, Sayings and Memes and Boba Fett Quotes from Star Wars: Bounty Hunter and Princess Mononoke Quotes for Anime Fans and Boondock Saints Quotes [Movie Quotes].