People create snowmen as sculptures that resemble human figures, typically using snow and ice.
Beyond being fun and cute to construct, snowmen hold a special place in our hearts, evoking memories of the enchanting and joyful moments of childhood.
---
Table of Contents
Top 10 Snowman Quotes
Snowmen fall from heaven unassembled. ~ Unknown *
Snowmen aren't forever, but their memories are. ~ Unknown *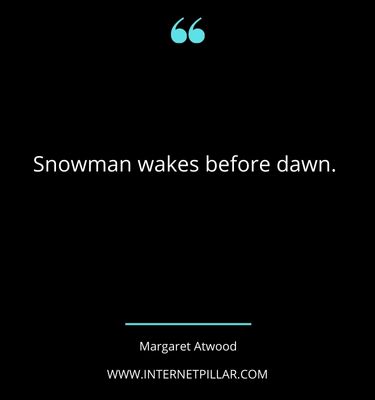 Snowman wakes before dawn. ~ Margaret Atwood.
A snowman is love and laughter all rolled up into one. ~ Unknown *
There's no man like a snowman. ~ Unknown *
When snow falls, nature listens. ~ Antoinette van Kleef.
It was a magical day… and it was on that day I made the Snowman. ~ Raymond Briggs.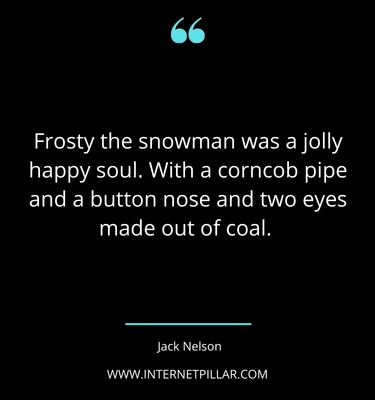 Frosty the snowman was a jolly happy soul. With a corncob pipe and a button nose and two eyes made out of coal. ~ Jack Nelson.
Old snowmen never die, they just melt away. ~ Unknown *
The sun came out, And the snowman cried. ~ Margaret Hillert.
Also Read: 71 Winter Quotes and Sayings to Enjoy Season of Snow and Snow Quotes and Sayings about Snowy Winter
Cute Snowman Quotes
Snowman's Prayer: Please freeze! Amen ~ Unknown *
Snowmen are the best kind of men, when you get tired of them you can just turn up the heat. ~ Unknown *
I'm glad that life isn't like a Christmas song, because if my friends and I were building a snowman and it suddenly came alive when we put a hat on it, I'd probably freak and stab it to death with an icicle. ~ Matthew Perry.
When you're coming out, you have to deal with the whole world saying 'Oh! You're an abominable snowman'. ~ Eddie Izzard.
I love snow; I love building snowman. The only thing I don't like is the cold – so if we could have a hot Christmas, that would be amazing. ~ Ella Henderson.
Lovely Snowman Quotes
Whenever a snowman melts away, a snow angel is added to heaven that day. ~ Unknown *
A snowman is the perfect man. He's very well rounded and comes with his own broom. ~ Unknown *
I bet when neanderthal kids would make a snowman, someone would always end up saying, 'Don't forget the thick heavy brows.' Then they would get embarrassed because they remembered they had the big hunky brows too, and they'd get mad and eat the snowman. ~ Jack Handey.
It was the beginning of the greatest Christmas ever. Little food. No presents. But there was a snowman in their basement. ~ Markus Zusak.
Often I wish this would all be over, Liesel, but then somehow you do something like walk down the basement steps with a snowman in your hands. ~ Markus Zusak.
Snowflakes are one of nature's most fragile things, but just look what they can do when they stick together. ~ Vesta M. Kelly.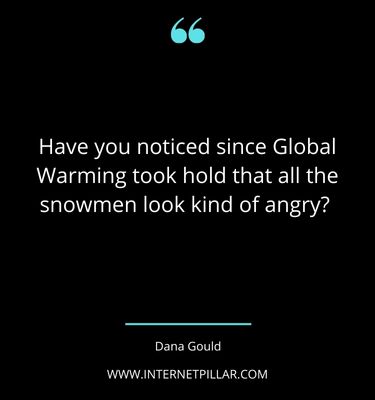 People often trust low-res images because they look more real. But of course they are not more real, just easier to fake… You never see a 10-megapixel photograph of Big Foot or the Abominable Snowman or the Loch Ness Monster. ~ Errol Morris.
Beautiful Snowman Quotes
It snowed last year too: I made a snowman and my brother knocked it down and I knocked my brother down and then we had tea. ~ Dylan Thomas.
I love Christmas. Frosty the Snowman, peace on Earth and mangers, Salvation Army bell ringers and reindeer, the movie 'Meet Me in St. Louis,' office parties and cookies. ~ Mo Rocca.
For me, watching football played in the snow is abominable, as in snowman. ~ Skip Bayless.
You never try to snow a snowman. ~ Bo Belinsky.
The very fact of snow is such an amazement. ~ Roger Ebert.
When I was nine years old, I wrote a short story called 'How to Build a Snowman,' from which no practical snowperson-crafting techniques could be gleaned. ~ Sloane Crosley.
My snowman seeks snowflakes of love. ~ Anthony T. Hincks.
I am not my childhood,' Snowman says out loud. ~ Margaret Atwood.
---
So these were the 35 top quotes about Snowman.
If you like these quotes and sayings, then you can also read my other posts on Beautiful quotes and Famous quotes.
---
Sources and References: