Life is wonderful because we are alive! Life is lovely because it is a gift from God. Because I am alive, life is lovely.
Because my family is still living, life is incredibly nice. Because humans are alive, life is wonderful.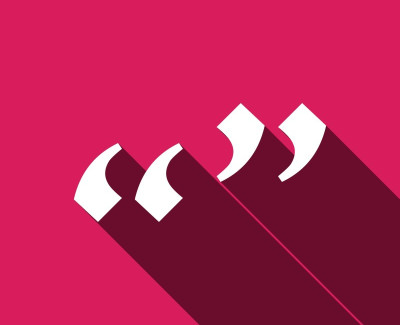 We've compiled a list of some of the most beautiful quotations ever discovered on the internet.
---
Top 10 Beautiful Quotes
Only do what your heart tells you. ~ Princess Diana.
The most beautiful thing you can wear is confidence. ~ Blake Lively.
You'll never find a rainbow if you're looking down. ~ Charlie Chaplin.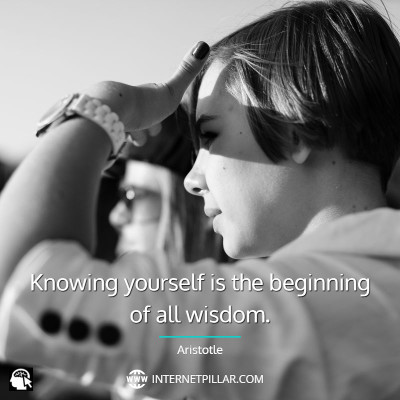 Knowing yourself is the beginning of all wisdom. ~ Aristotle.
The truth will set you free. ~ The Bible.
No act of kindness, no matter how small, is ever wasted. ~ Aesop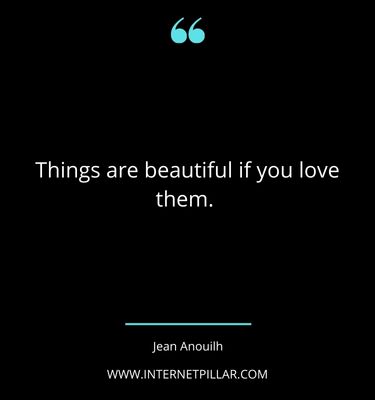 Things are beautiful if you love them. ~ Jean Anouilh.
Shoot for the moon. Even if you miss, you'll land among the stars. ~ Les Brown.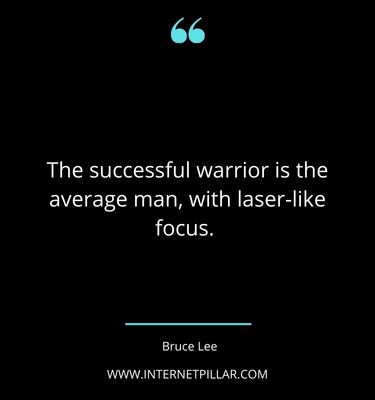 The successful warrior is the average man, with laser-like focus. ~ Bruce Lee.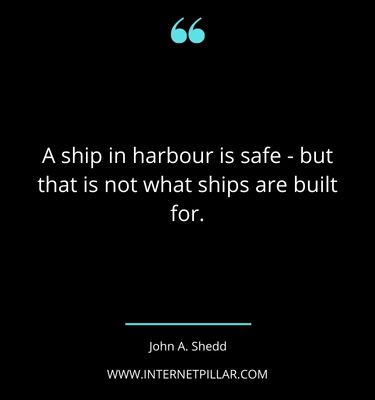 A ship in harbour is safe – but that is not what ships are built for. ~ John A. Shedd.
Also Read: 73 Life is Beautiful Quotes and Sayings to Enjoy the Beauty and 75 Love Yourself Quotes to Celebrate Your Beautiful Life
Beautiful Quotes from Famous People
All our dreams can come true if we have the courage to pursue them. ~ Walt Disney.
Every child is an artist. The problem is how to remain an artist once he grows up. ~ Pablo Picasso.
We design our lives through the power of choices. ~ Richard Bach.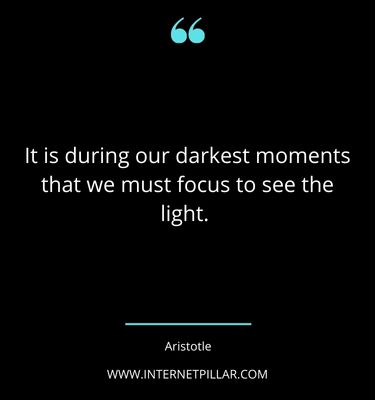 It is during our darkest moments that we must focus to see the light. ~ Aristotle.
Life shrinks or expands in proportion to one's courage. ~ Anais Nin.
Two heads are better than one. ~ John Heywood.
Think of all the beauty still left around you and be happy. ~ Anne Frank.
The person who says it cannot be done should not interrupt the person who is doing it. ~ Chinese Proverb.
You will face many defeats in life, but never let yourself be defeated. ~ Maya Angelou.
Music expresses that which cannot be put into words and that which cannot remain silent. ~ Victor Hugo.
Well done is better than well said. ~ Benjamin Franklin.
Stories of imagination tend to upset those without one. ~ Terry Pratchett.
Don't judge each day by the harvest you reap but by the seeds that you plant. ~ Robert Louis Stevenson.
There is nothing impossible to him who will try. ~ Alexander the Great.
Most Beautiful Quotes
Nothing is impossible, the word itself says, 'I'm possible!' ~ Audrey Hepburn.
Revenge is a powerful motivator. ~ Marcus Luttrell.
The pessimist complains about the wind; the optimist expects it to change; the realist adjusts the sails. ~ William Arthur Ward.
You will face many defeats in life, but never let yourself be defeated. ~ Maya Angelou.
An ounce of action is worth a ton of theory. ~ Ralph Waldo Emerson.
Never lose an opportunity of seeing anything beautiful, for beauty is God's handwriting. ~ Ralph Waldo Emerson.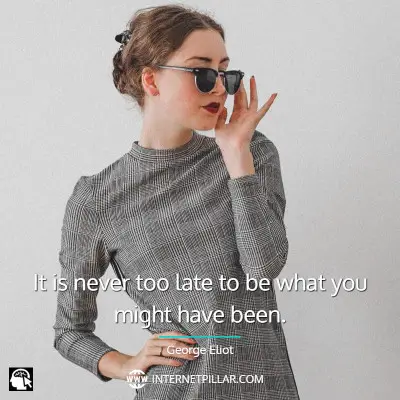 It is never too late to be what you might have been. ~ George Eliot.
Everything you can imagine is real. ~ Pablo Picasso.
Life can only be understood backwards; but it must be lived forwards. ~ Søren Kierkegaard.
Honesty is the best policy. ~ Edwin Sandys.
It is never too late to be what you might have been. ~ George Eliot.
Amazing Beautiful Quotes
Faith is taking the first step even when you can't see the whole staircase. ~ Martin Luther King Jr.
The power of imagination makes us infinite. ~ John Muir.
The pen is mightier than the sword. ~ Edward Bulwer~ Lytton.
The big lesson in life, baby, is never be scared of anyone or anything. ~ Frank Sinatra.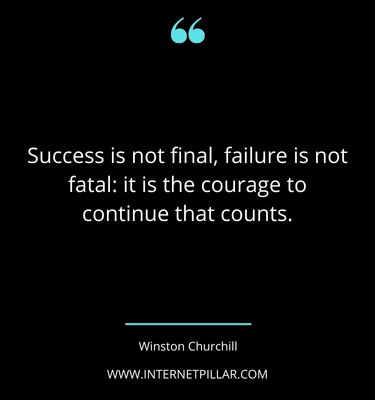 Success is not final, failure is not fatal: it is the courage to continue that counts. ~ Winston Churchill.
May you live all the days of your life. ~ Jonathan Swift.
The future belongs to those who believe in the beauty of their dreams. ~ Eleanor Roosevelt.
Everything you've ever wanted is on the other side of fear. ~ George Addair.
What lies behind us and what lies before us are tiny matters compared to what lies within us. ~ Ralph Waldo Emerson.
If you want to lift yourself up, lift up someone else. ~ Booker T. Washington.
Great minds think alike. ~ Carl Theodor von Unlanski.
Beautiful Quotes About Life
The future belongs to those who prepare for it today. ~ Malcolm X.
No one can make you feel inferior without your consent. ~ Eleanor Roosevelt.
Count your age by friends, not years. Count your life by smiles, not tears. ~ John Lennon.
Try not to become a man of success. Rather become a man of value. ~ Albert Einstein.
All that glitters is not gold. ~ William Shakespeare.
To err is human; to forgive, divine. ~ Alexander Pope.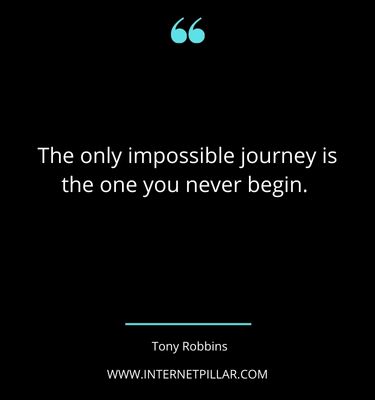 The only impossible journey is the one you never begin. ~ Tony Robbins.
A penny saved is a penny earned. ~ Benjamin Franklin.
If you cannot do great things, do small things in a great way. ~ Napoleon Hill.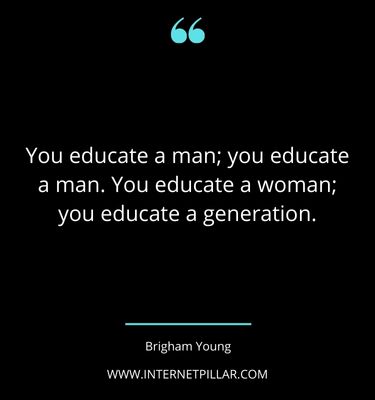 You educate a man; you educate a man. You educate a woman; you educate a generation. ~ Brigham Young.
Thought-Provoking Beautiful Quotes
Actions speak louder than words. ~ Abraham Lincoln.
Hustlers don't sleep, they nap. ~ Unknown.
You are who you are, and nothing can change that. You're beautiful just as you are. ~ Karen Flaherty.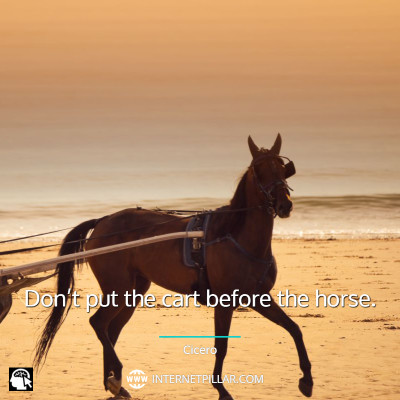 Don't put the cart before the horse. ~ Cicero.
Leave no stone unturned. ~ Euripides.
Believe you can and you're halfway there. ~ Theodore Roosevelt.
None of us really changes over time. We only become more fully what we are. ~ Anne Rice.
The only person you are destined to become is the person you decide to be. ~ Ralph Waldo Emerson.
A chain is only as strong as its weakest link. ~ Thomas Reid.
Always forgive your enemies; nothing annoys them so much. ~ Oscar Wilde.
Tell me and I forget. Teach me and I remember. Involve me and I learn. ~ Benjamin Franklin.
It always seems impossible until it's done. ~ Nelson Mandela.
The man who does not read has no advantage over the man who cannot read. ~ Mark Twain.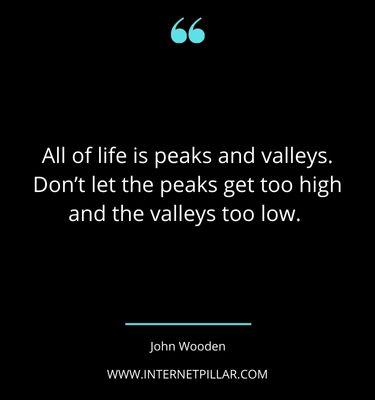 All of life is peaks and valleys. Don't let the peaks get too high and the valleys too low. ~ John Wooden.
Eighty percent of success is showing up. ~ Woody Allen.
Wise Beautiful Quotes
Nothing that's worthwhile is ever easy. Remember that. ~ Nicholas Sparks.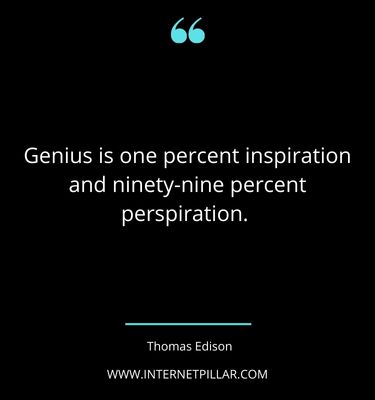 Genius is one percent inspiration and ninety-nine percent perspiration. ~ Thomas Edison.
Knowledge is power. ~ Sir Francis Bacon.
A man who dares to waste one hour of time has not discovered the value of life. ~ Charles Darwin.
Life is made of ever so many partings welded together. ~ Charles Dickens.
Honesty is the first chapter in the book of wisdom. ~ Thomas Jefferson.
The flower that blooms in adversity is the rarest and most beautiful of all. ~ Walt Disney.
To live is the rarest thing in the world. Most people exist, that is all. ~ Oscar Wilde.
Laughter is timeless. Imagination has no age. And dreams are forever. ~ Walt Disney.
Live in the sunshine, swim the sea, drink the wild air. ~ Ralph Waldo Emerson.
There is only one thing that makes a dream impossible to achieve: the fear of failure. ~ Paulo Coelho.
The purpose of our lives is to be happy. ~ Dalai Lama.
Give every day the chance to become the most beautiful day of your life. ~ Mark Twain.
I like the night. Without the dark, we'd never see the stars. ~ Stephenie Meyer.
Popular Beautiful Quotes
Life is short, and it is here to be lived. ~ Kate Winslet.
Act as if what you do makes a difference. It does. ~ William James.
If you tell the truth, you don't have to remember anything. ~ Mark Twain.
If you judge people, you have no time to love them. ~ Mother Teresa.
A mind is like a parachute. It doesn't work if it isn't open. ~ Frank Zappa.
Behind every beautiful thing, there's some kind of pain. ~ Bob Dylan.
Beggars can't be choosers. ~ John Heywood.
Don't count your chickens before they hatch. ~ Thomas Howell.
Confidence is the most beautiful thing you can possess. ~ Sabrina Carpenter.
Turn your wounds into wisdom. ~ Oprah Winfrey.
The purpose of life is to believe, to hope, and to strive. ~ Indira Gandhi.
If you remember me, then I don't care if everyone else forgets. ~ Haruki Murakami.
Stay hungry, stay foolish. ~ Steve Jobs.
If I have seen further than others, it is by standing upon the shoulders of giants. ~ Isaac Newton.
No guts, no story. ~ Chris Brady.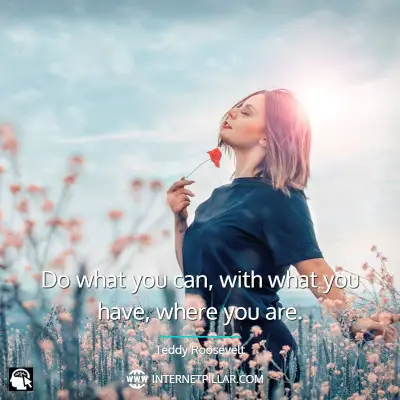 Do what you can, with what you have, where you are. ~ Teddy Roosevelt.
Life is really simple, but we insist on making it complicated. ~ Confucius.
The world needs that special gift that only you have. ~ Marie Forleo.
If it ain't broke, don't fix it. ~ Bert Lance.
Familiarity breeds contempt. ~ Geoffrey Chaucer.
A picture is worth a thousand words. ~ Fred R. Barnard.
Keep your face to the sunshine and you can never see the shadow. ~ Helen Keller.
Nothing can dim the light that shines from within. ~ Maya Angelou.
Everything you've ever wanted is on the other side of fear. ~ George Addair.
Super Beautiful Quotes
If you are in a beautiful place where you can enjoy sunrise and sunset, then you are living like a lord. ~ Nathan Phillips.
One day, in retrospect, the years of struggle will strike you as the most beautiful. ~ Sigmund Freud
Nothing in life is to be feared, it is only to be understood. Now is the time to understand more, so that we may fear less. ~ Marie Curie.
All good things must come to an end. ~ Geoffrey Chaucer.
Those who cannot remember the past are condemned to repeat it. ~ George Santayana.
I thought the most beautiful thing in the world must be shadow. ~ Sylvia Plath.
Genius is eternal patience. ~ Michelangelo.
Why fit in when you were born to stand out? ~ Dr. Seuss.
I have not failed. I've just found 10,000 ways that won't work. ~ Thomas A. Edison.
All that we are is the result of what we have thought. ~ Buddha.
Life is trying things to see if they work. ~ Ray Bradbury.
All's well that ends well. ~ William Shakespeare.
Doubt kills more dreams than failure ever will. ~ Suzy Kassem.
Try to be a rainbow in someone's cloud. ~ Maya Angelou.
Beauty is in the eye of the beholder. ~ Margaret Wolfe Hungerford.
The wound is the place where the Light enters you. ~ Rumi.
Success is not final, failure is not fatal: it is the courage to continue that counts. ~ Winston Churchill.
---
So these were the 140 Beautiful quotes.
If you like these quotes and sayings, then you can also read my other posts on Famous quotes and Love Yourself quotes.
---
References and Sources: