Basketball is a physically demanding, fast-paced sport that involves strength, speed, and agility.
It also demands mental fortitude, desire, and determination.
These basketball quotes from winners and legends attest to the game's passion and tenacity.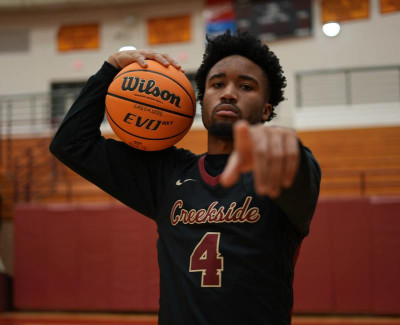 Whether you're a seasoned player or a casual spectator, these quotes and sayings will get you revved up and ready to play!
---
Table of Contents
Top 10 Basketball Quotes
Nothing is given. Everything is earned. ~ LeBron James.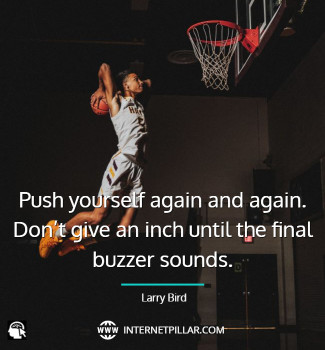 Push yourself again and again. Don't give an inch until the final buzzer sounds. ~ Larry Bird.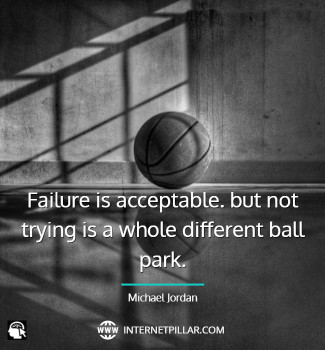 Failure is acceptable. but not trying is a whole different ball park. ~ Michael Jordan.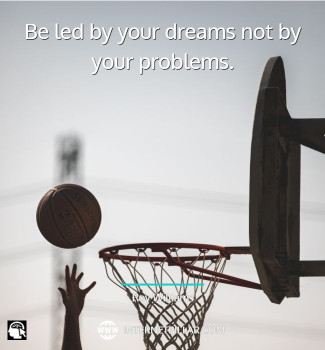 Be led by your dreams not by your problems. ~ Roy Williams.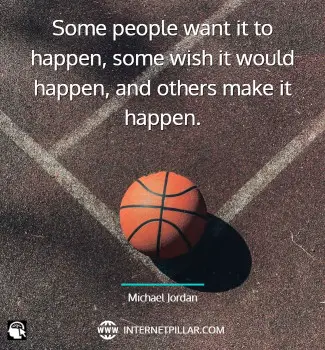 Some people want it to happen, some wish it would happen, and others make it happen. ~ Michael Jordan.
I've failed over and over and over again in my life and that is why I succeed. ~ Michael Jordan.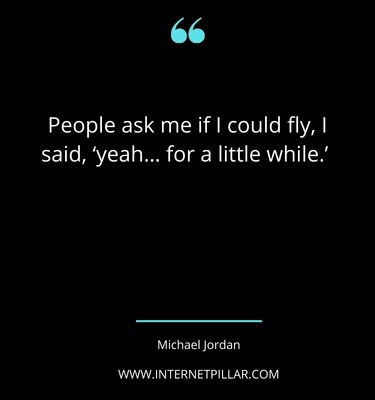 People ask me if I could fly, I said, 'yeah… for a little while.' ~ Michael Jordan.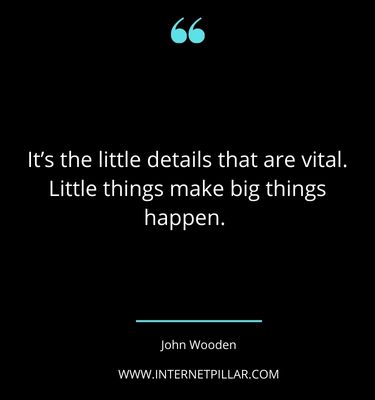 It's the little details that are vital. Little things make big things happen. ~ John Wooden.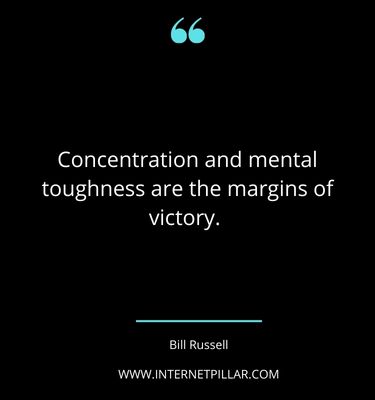 Concentration and mental toughness are the margins of victory. ~ Bill Russell.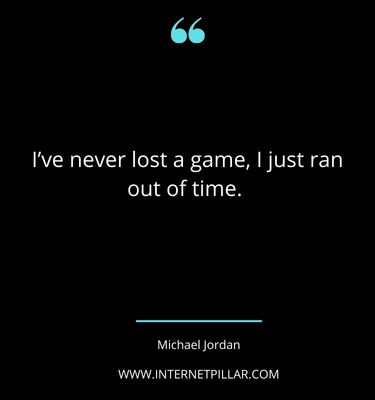 I've never lost a game, I just ran out of time. ~ Michael Jordan.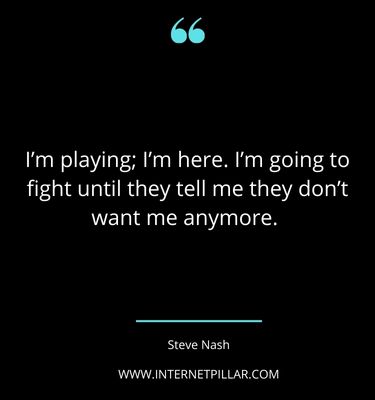 I'm playing; I'm here. I'm going to fight until they tell me they don't want me anymore. ~ Steve Nash.
Also Read: 100 Inspirational and Motivational Sports Quotes in History and 112 Wrestling Quotes and Sayings for the Sports Fans
Inspiring Basketball Quotes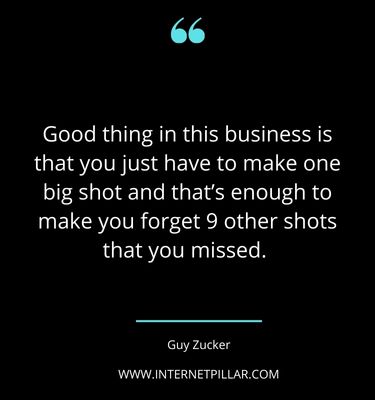 Good thing in this business is that you just have to make one big shot and that's enough to make you forget 9 other shots that you missed. ~ Guy Zucker.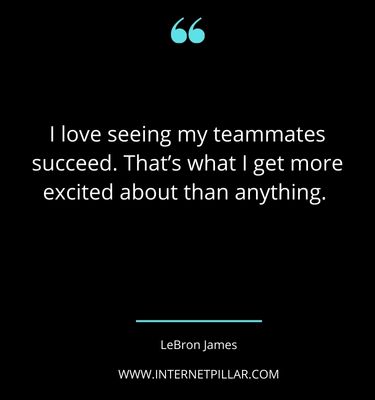 I love seeing my teammates succeed. That's what I get more excited about than anything. ~ LeBron James.
Ability may get you to the top, but it takes character to keep you there. ~ John Wooden.
Everyone is born with a certain potential. You may never achieve your full potential, but how close you come depends on how much you want to pay the price. ~ Red Auerbach.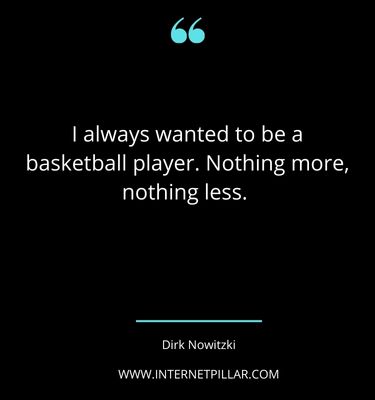 I always wanted to be a basketball player. Nothing more, nothing less. ~ Dirk Nowitzki.
The key is not the 'will to win'… everybody has that. It is the will to prepare to win that is important. ~ Bob Knight.
Remember that basketball is a game of habits. If you make the other guy deviate from his habits, you've got him. ~ Bill Russell.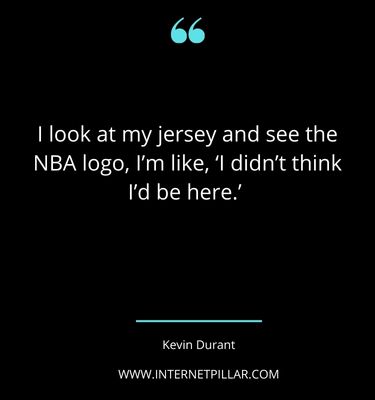 I look at my jersey and see the NBA logo, I'm like, 'I didn't think I'd be here.' ~ Kevin Durant.
Famous Basketball Quotes
I don't know if I practiced more than anybody, but I sure practiced enough. I still wonder if somebody – somewhere – was practicing more than me. ~ Larry Bird.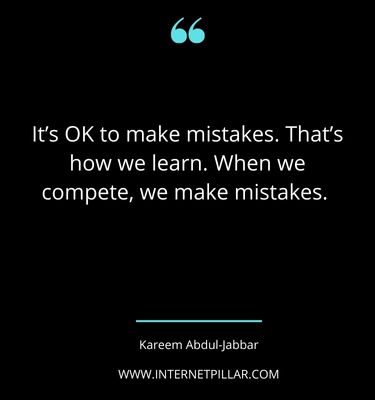 Approach the game with no preset agendas and you'll probably come away surprised at your overall efforts. ~ Phil Jackson.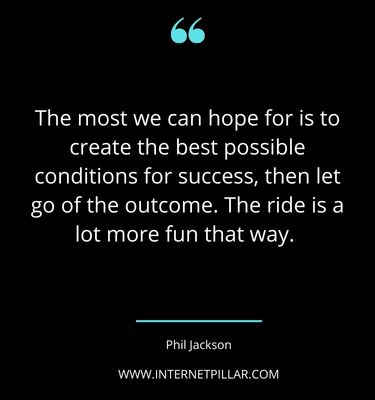 The most we can hope for is to create the best possible conditions for success, then let go of the outcome. The ride is a lot more fun that way. ~ Phil Jackson.
Obstacles don't have to stop you. If you run into a wall, don't turn around and give up. Figure out how to climb it, go through it, or work around it. ~ Michael Jordan.
The goal is to make practice more difficult, physically/mentally, than anything your players will face during a game. ~ Bob Knight.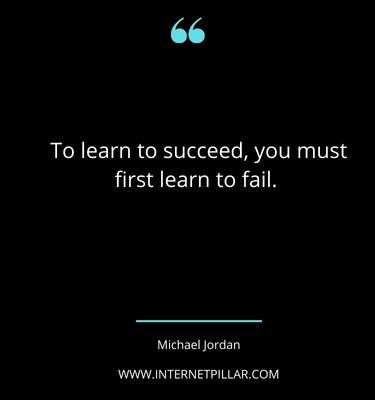 To learn to succeed, you must first learn to fail. ~ Michael Jordan.
I want to do for rebounds what Michael Jordan did for dunks. ~ Dennis Rodman.
Never make excuses. Your friends don't need them and your foes won't believe them. ~ John Wooden.
I gave everything I had to basketball. The passion is still there, but the desire to play is not. It was a great ride. ~ Allen Iverson.
Inspirational Basketball Quotes
The day I stopped worrying about stats is the day I started winning. ~ Shaquille O'Neal.
Something just doesn't pop under your nose; you have to work for it. ~ LeBron James.
A key basketball skill is imagery. The best players "see" situations before they happen so they can be prepared. ~ Dr. Jack Ramsay.
Good players want to be coached… Great players want to be told the truth. ~ Doc Rivers.
Talent is God given. Be humble. Fame is man-given. Be grateful. Conceit is self-given. Be careful. ~ John Wooden.
Sometimes a player's greatest challenge is coming to grips with his role on the team. ~ Scottie Pippen.
Everybody pulls for David, nobody roots for Goliath. ~ Wilt Chamberlain.
I'm chasing perfection. ~ Kobe Bryant.
Motivational Basketball Quotes
Talent wins games, but teamwork and intelligence wins championships. ~ Michael Jordan.
You don't need great skill to be a tough rebounder; being a rebounder is all about effort, determination, and physicality. ~ Mike Malone.
It takes three things to be a 'special' player: talent, character, and competitive fire. ~ Kevin Eastman.
Hard work beats talent when talent fails to work hard. ~ Kevin Durant.
Goals determine what you're going to be. ~ Julius Erving.
The important thing is that your teammates have to know you're pulling for them and you really want them to be successful. ~ Kobe Bryant.
I've got a theory that if you give 100 percent all of the time, somehow things will work out in the end. ~ Larry Bird.
You can't win unless you learn how to lose. ~ Kareem Abdul-Jabbar.
Teamwork is the beauty of our sport, where you have five acting as one. ~ Mike Krzyzewski.
What you are as a person is far more important that what you are as a basketball player. ~ John Wooden.
Best Basketball Quotes
You must expect great things of yourself before you can do them. ~ Michael Jordan.
The strength of the team is each individual member. The strength of each member is the team. ~ Phil Jackson.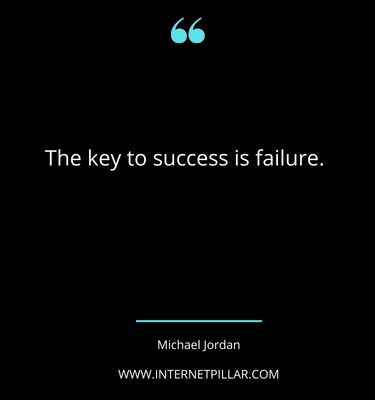 The key to success is failure. ~ Michael Jordan.
There's only one thing we can control, and that is how hard we play. ~ Don Meyer.
If you're not talking, you're not playing defense. ~ Doc Rivers.
It is amazing how much can be accomplished if no one cares who gets the credit. ~ John Wooden.
Always turn a negative situation into a positive situation. ~ Michael Jordan.
Don't let what you cannot do interfere with what you can do. ~ John Wooden.
We old athletes carry the disfigurements and markings of contests remembered only by us and no one else. Nothing is more lost than a forgotten game. ~ Pat Conroy.
If you do the work you get rewarded. There are no shortcuts in life. ~ Michael Jordan.
Sometimes your best effort just isn't good enough. ~ LeBron James.
Powerful Basketball Quotes
What is love? Love is playing every game as if it's your last! ~ Michael Jordan.
Basketball is a beautiful game when the five players on the court play with one heartbeat. ~ Dean Smith.
I think the reason why I'm the person who I am today is because I went through those tough times when I was younger. ~ LeBron James.
I can accept failure, everyone fails at something. But I can't accept not trying. ~ Michael Jordan.
Leadership is diving for a loose ball. It's about being able to take it as well as dish it out. That's the only way you're going to get respect from other players. ~ Larry Bird.
The only difference between a good shot and a bad shot is if it goes in or not. ~ Charles Barkley.
A winner is someone who recognizes his God-given talents, works his tail off to develop them into skills, and uses these skills to accomplish his goals. ~ Larry Bird.
When you think you have done enough, do a little more, because someone out there is working harder than you. ~ Larry Bird.
The most important measure of how good a game I played was how much better I'd made my teammates play. ~ Bill Russell.
They say that nobody is perfect. Then they tell you practice makes perfect. I wish they'd make up their minds. ~ Wilt Chamberlain.
Popular Basketball Quotes
Everything is habit forming, so make sure what you do is what you want to be doing. ~ Wilt Chamberlain.
One man can be a crucial ingredient on a team, but one man cannot make a team. ~ Kareem Abdul-Jabbar.
But that's the thing about basketball: you don't play games on paper. ~ Bill Simmons.
Just play. Have fun. Enjoy the game. ~ Michael Jordan.
Being a professional is doing the things you love to do, on the days you don't feel like doing them. ~ David Halberstam.
What do you do with a mistake: recognize it, admit it, learn from it, forget it. ~ Dean Smith.
Be more concerned with your character than your reputation, because your character is what you really are, while your reputation is merely what others think you are. ~ John Wooden.
Discipline is doing what has to be done, when it has to be done, as well as it can be done, and doing it that way all the time. ~ Bob Knight.
Shooting percentage is just as much about decision making as it is about technique. ~ Jeff Van Gundy.
Great Basketball Quotes
My goal is to win the next game one possession at a time. That's it. I don't have any other goals. ~ Brad Stevens.
Great players are willing to give up their own personal achievement for the achievement of the group. It enhances everybody. ~ Kareem Abdul-Jabbar.
I'm still waiting for perfection. In the meantime, I'll settle for persistence. ~ Bo Ryan.
A coach is someone who can give correction without causing resentment. ~ John Wooden.
Limits, like fears, are often just an illusion. ~ Michael Jordan.
Once I made a decision, I never thought about it again. ~ Michael Jordan.
Don't mistake activity with achievement. ~ John Wooden.
Never say never, because limits, like fears, are often just an illusion. ~ Michael Jordan.
Truly Inspiring Basketball Quotes
If you quit ONCE it becomes a habit. Never quit! ~ Michael Jordan.
Your best player has to set a tone of intolerance for anything that gets in the way of winning. ~ Jeff Van Gundy.
If every basketball player worked as hard as I did, I'd be out of a job. ~ Steve Nash.
Good, better, best. Never let it rest. Until your good is better and your better is best. ~ Tim Duncan.
The basketball court for me, during a game, is the most peaceful place I can imagine. On the basketball court, I worry about nothing. When I'm out there, no one can bother me… ~ Michael Jordan.
Recognize and reward players who put the team first, not just the gifted ones. ~ Don Meyer.
Put great thought to what and how you practice. Once practice is done you can never get that time back. Did you simulate the game? ~ Kevin Eastman.
Amazing Basketball Quotes
Everybody has talent, but ability takes hard work. ~ Michael Jordan.
The idea is not to block every shot. The idea is to make your opponent believe that you might block every shot. ~ Bill Russell.
If all I'm remembered for is being a good basketball player, then I've done a bad job with the rest of my life. ~ Isiah Thomas.
How good can we expect to be if our best player is not our best teammate. ~ Brad Stevens.
Get the fundamentals down and the level of everything you do will rise. ~ Michael Jordan.
People just don't understand how obsessed I am with winning. ~ Kobe Bryant.
There is no "I" in team but there is in win. ~ Michael Jordan.
In order to achieve positive results, one must work for them, not hope for them. ~ Bob Knight.
---
---
So these were the 107 quotes about Basketball.
If you like these quotes and sayings, then you can also read my other popular blog posts on the topics of Baseball quotes and Softball quotes.
---
References and Sources: