These welcome quotes are perfect for welcoming friends and guests.
A 'welcome' serves as a form of salutation extended towards someone.
The term "welcome" carries significance beyond its traditional usage of greeting someone.
It symbolizes acceptance, receptivity, and a readiness to embrace.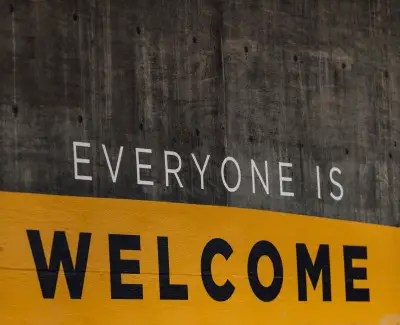 'Welcome' also implies that you're glad to have someone's presence.
---
Best Welcome Quotes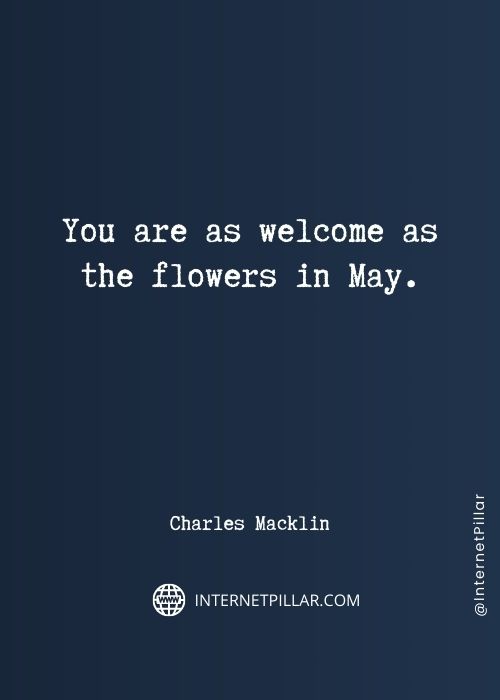 You are as welcome as the flowers in May. ~ Charles Macklin.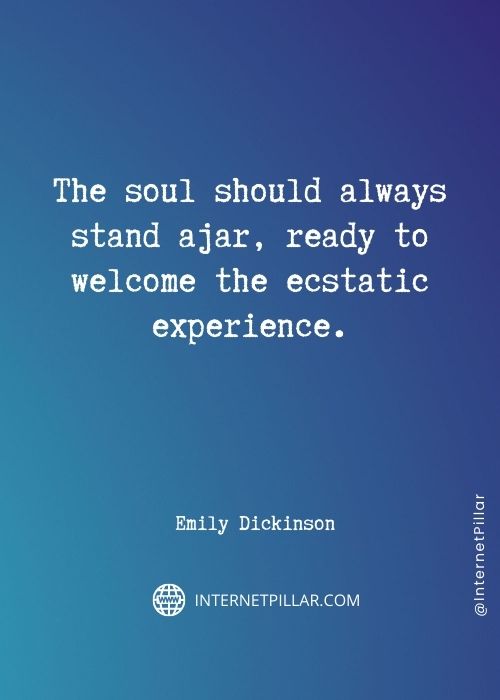 The soul should always stand ajar, ready to welcome the ecstatic experience. ~ Emily Dickinson.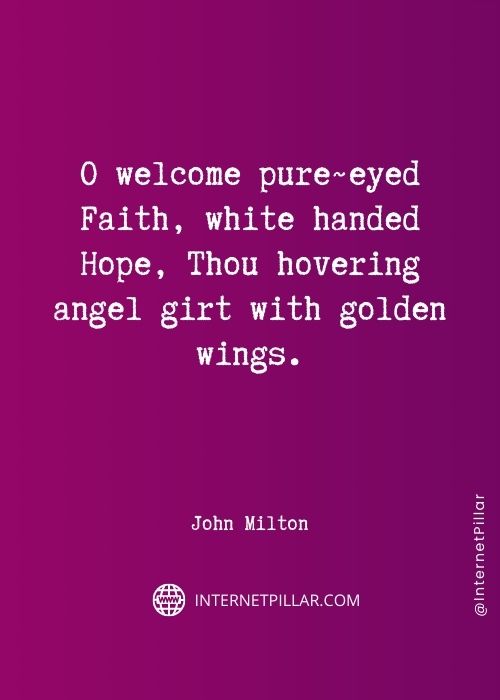 O welcome pure~eyed Faith, white handed Hope, Thou hovering angel girt with golden wings. ~ John Milton.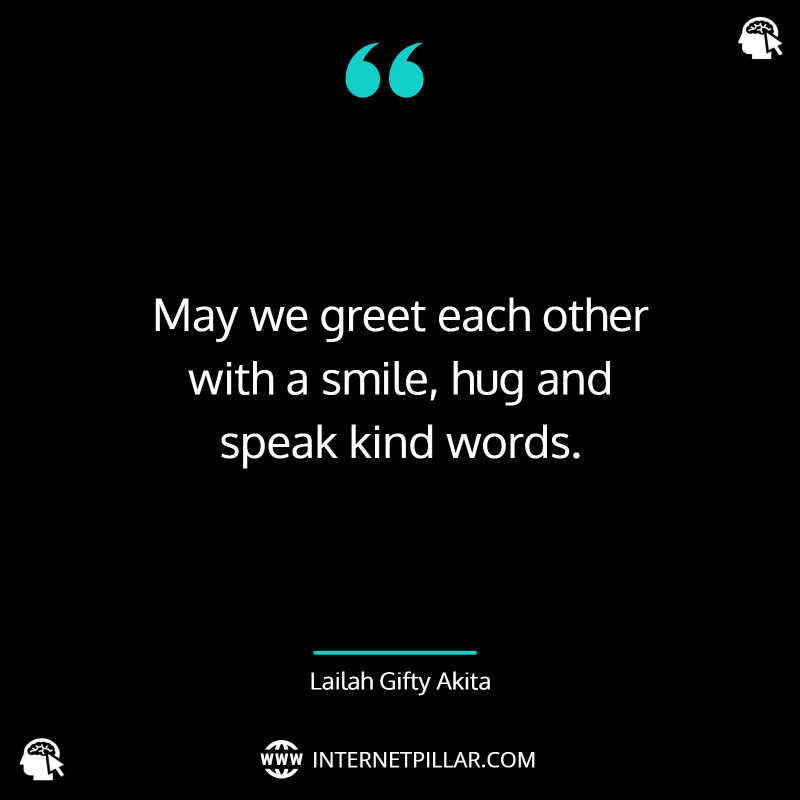 May we greet each other with a smile, hug and speak kind words. ~ Lailah Gifty Akita.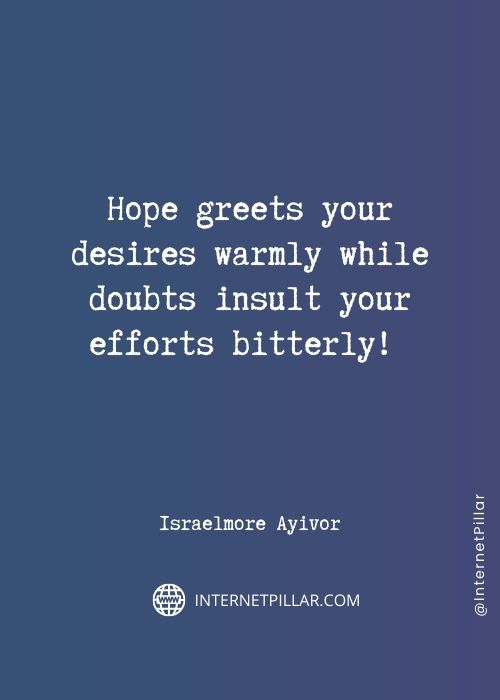 Hope greets your desires warmly while doubts insult your efforts bitterly! ~ Israelmore Ayivor.
Humans: become atheists each and all! God will nevertheless welcome you with all his heart! ~ Giovanni Papini.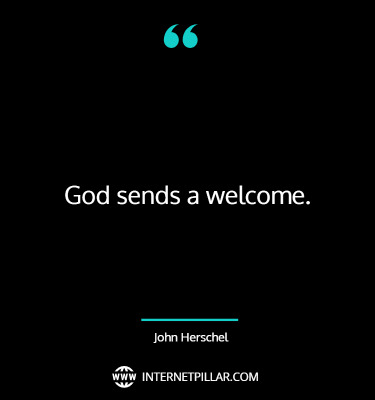 God sends a welcome. ~ John Herschel.
We must welcome the future, remembering that soon it will be the past. ~ George Santayana.
Depressed? Welcome to my world. ~ Steven Magee.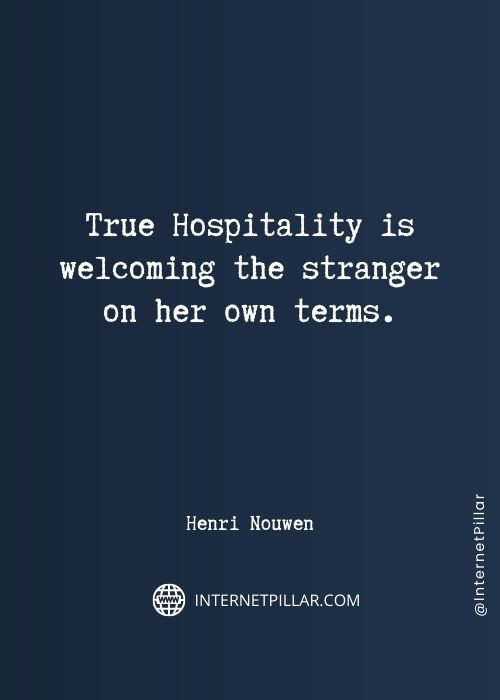 True Hospitality is welcoming the stranger on her own terms. ~ Henri Nouwen.
Unthread the rude eye of rebellion, and welcome home again discarded faith. ~ William Shakespeare.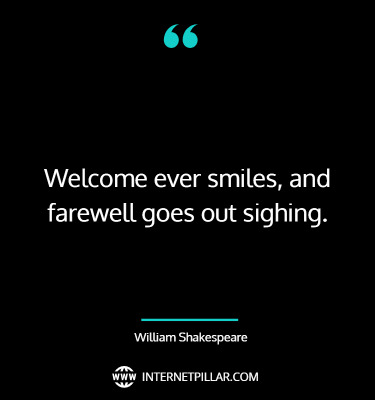 Welcome ever smiles, and farewell goes out sighing. ~ William Shakespeare.
Every family should have a room where Christ is welcome in the person of the hungry and thirsty stranger. ~ Saint John Chrysostom.
When you're locked up in here for life, you learn to welcome the little freedoms. ~ Alexander Gordon.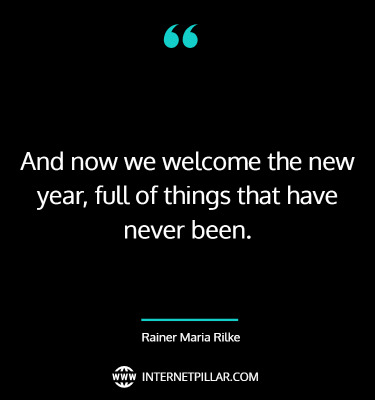 And now we welcome the new year, full of things that have never been. ~ Rainer Maria Rilke.
No matter how far we may wander from the Lord's perfect will for our lives, we are always welcome back. ~ Charles Stanley.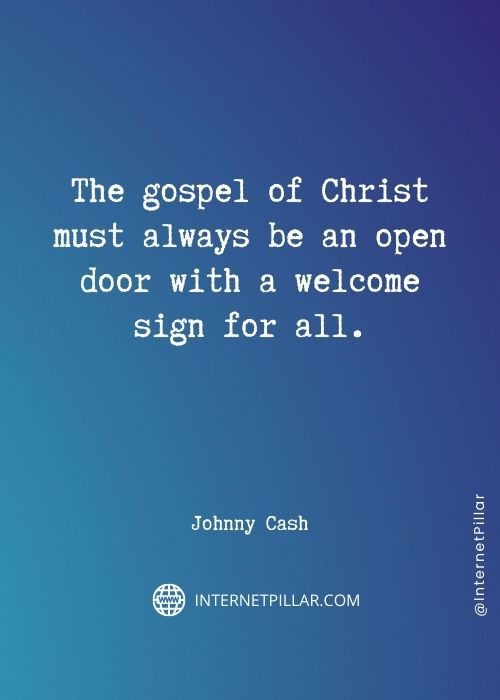 The gospel of Christ must always be an open door with a welcome sign for all. ~ Johnny Cash.
I will always welcome joyfully any opportunity that comes my way to be of service to you. ~ Vincent de Paul.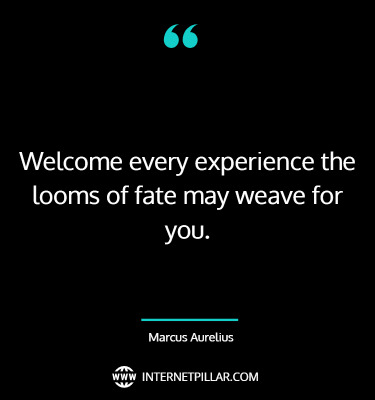 Welcome every experience the looms of fate may weave for you. ~ Marcus Aurelius.
To me a lush carpet of pine needles or spongy grass is more welcome than the most luxurious Persian rug. ~ Helen Keller.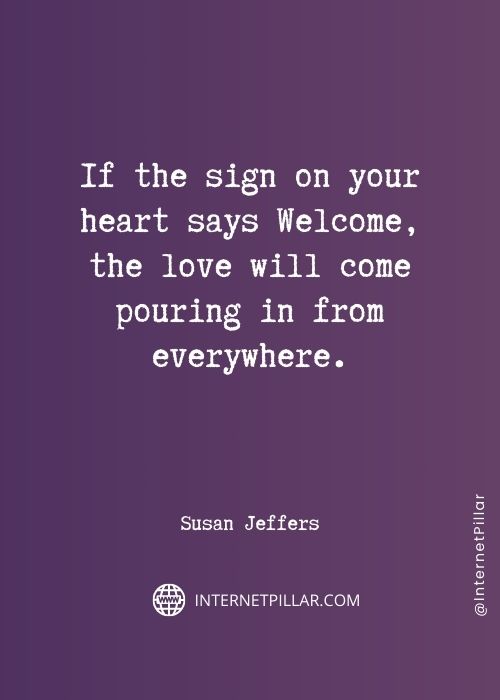 If the sign on your heart says Welcome, the love will come pouring in from everywhere. ~ Susan Jeffers.
Related: 72 Spring Quotes to Welcome Season of New Beginnings and 78 Sunrise Quotes and Sayings to Welcome a New Day
Famous Welcome Quotes
Welcome to the present moment. Here…now. The only moment there ever is. ~ Eckhart Tolle.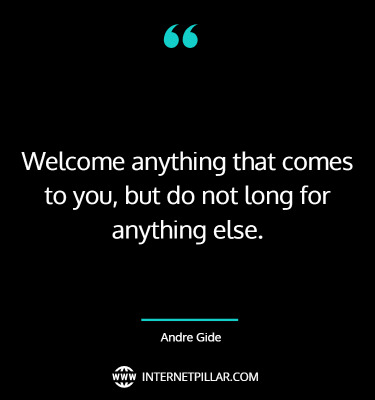 Welcome anything that comes to you, but do not long for anything else. ~ Andre Gide.
The most welcome guest in society will ever be the one to whose mind everything is a suggestion, and whose words suggest something to everybody. ~ Sarah Josepha Hale.
Time slows down. Self vanishes. Action and Awareness merge. Welcome to Flow. ~ Steven Kotler.
Welcome the challenges. Look for the opportunities in every situation to learn and grow in wisdom. ~ Brian Tracy.
Good company, good wine, good welcome, can make good people. ~ Guildford.
Hug one another with a holy kiss. ~ Lailah Gifty Akita.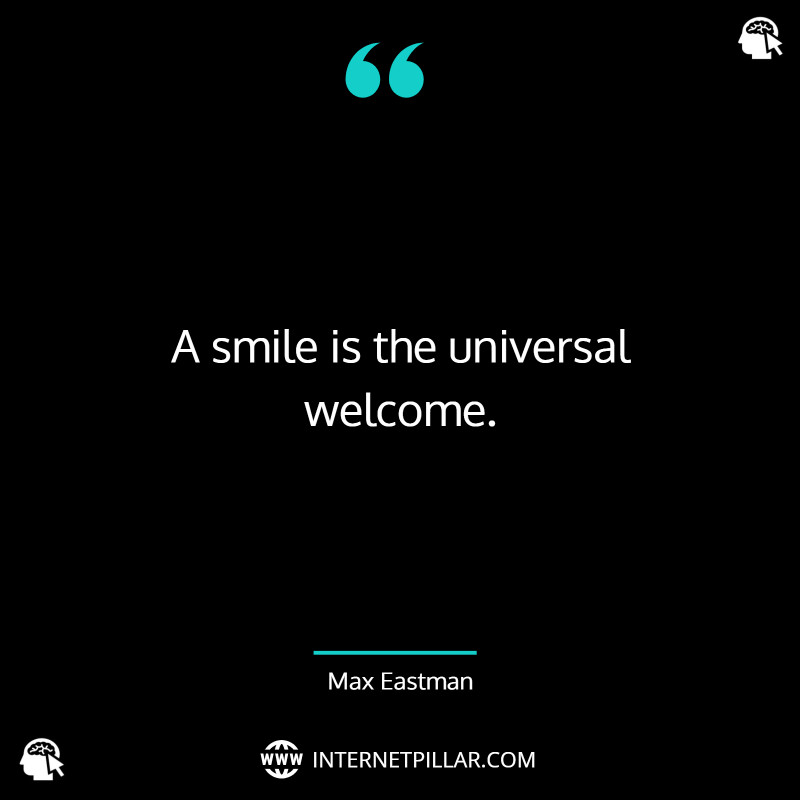 A smile is the universal welcome. ~ Max Eastman.
Welcome those big, sticky, complicated problems. In them are your most powerful opportunities. ~ Ralph Marston.
Children make you want to come back to life. ~ Muhammad Ali.
May the New Year bring you new grace, new gladness and new glory. ~ Lailah Gifty Akita.
The truth is seldom welcome, especially at dinner. ~ Margaret Atwood.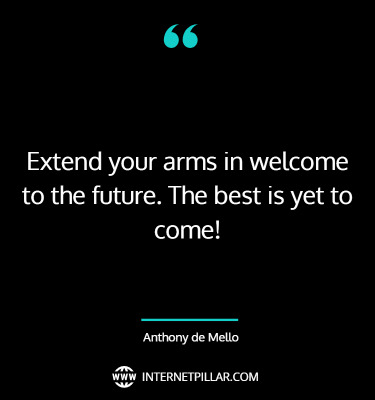 Extend your arms in welcome to the future. The best is yet to come! ~ Anthony de Mello.
Confusion is the welcome mat at the door of creativity. ~ Michael J. Gelb.
A craftsman who turned hunter to aid his people is always welcome at a warrior's campfire. Craftsmen are meticulous and methodical. ~ Christine Feehan.
Listening is paying full attention to others and welcoming them into our very beings. The beauty of listening is that those who are listened to start feeling accepted. ~ Henri Nouwen.
The more we feel concern for others and seek their well-being, the more friends we will have and the more welcome we will feel. ~ Dalai Lama.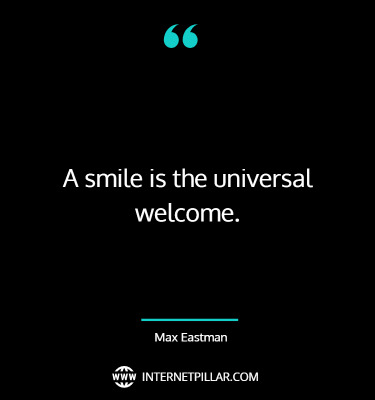 A smile is the universal welcome. ~ Max Eastman.
This being human is a guest house. Every morning a new arrival. Welcome and entertain them all! ~ Rumi.
To you who have never died, may I say: Welcome to the world! ~ Clive Barker.
Popular Welcome Quotes
To find God, you must welcome everything. ~ Rabindranath Tagore.
For every person who might reject you if you live your truth, there are ten others who will embrace you and welcome you home. ~ Marianne Williamson.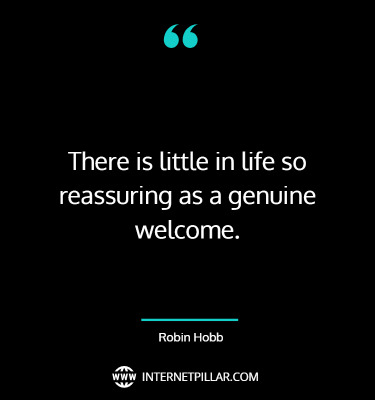 There is little in life so reassuring as a genuine welcome. ~ Robin Hobb.
Welcome all experiences. You never know which one is going to turn everything on. ~ Jim Rohn.
Welcome out of the cave, my friend. It's a bit colder out here, but the stars are just beautiful. ~ Plato.
Embrace the truth. Speak the truth. Be the truth. When we welcome the truth, we live our lives like it's golden. ~ Iyanla Vanzant.
The soul should always stand ajar, ready to welcome the ecstatic experience. ~ Emily Dickinson.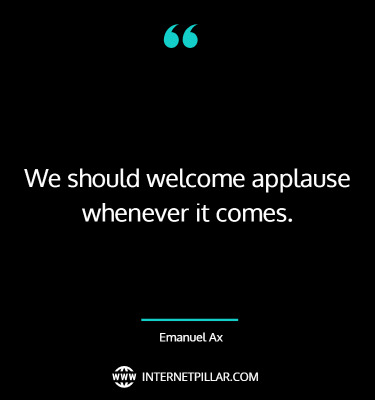 We should welcome applause whenever it comes. ~ Emanuel Ax.
Like a welcome summer rain, humor may suddenly cleanse and cool the earth, the air and you. ~ Langston Hughes.
Welcome with open arms your Sorrows, Happiness will then beg for you to Borrow! ~ Somya Kedia.
Welcome to those who believe in the power of dreams and who would like to join me in my exploration of life. ~ Bertrand Piccard.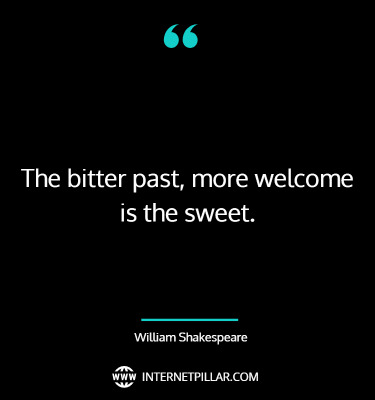 The bitter past, more welcome is the sweet. ~ William Shakespeare.
For whom he means to make an often guest, One dish shall serve; and welcome make the rest. ~ Joseph Hall.
Top Welcome Quotes
Welcome the present moment as if you had invited it. Why? Because it is all we ever have. ~ Pema Chodron.
Sometimes the hurdles aren't really hurdles at all. They're welcome challenges, tests. ~ Paul Walker.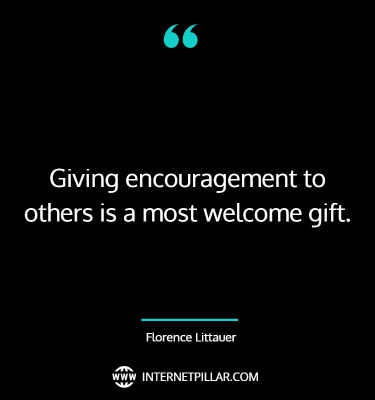 Giving encouragement to others is a most welcome gift. ~ Florence Littauer.
One of the marvelous things about community is that it enables us to welcome and help people in a way we couldn't as individuals. ~ Jean Vanier.
No one is perfect, and criticism is always welcome and expected. ~ Amitabh Bachchan.
Welcome to the free world. We give people the power to choose. They can even choose the wrong thing. Beautiful, isn't it? ~ Lauren Oliver.
Once again…welcome to my house. Come freely. Go safely; and leave something of the happiness you bring. ~ Bram Stoker.
My friends, welcome to the other side of the rainbow. ~ Ed Murray.
There's no substitute for a great love who says, 'No matter what's wrong with you, you're welcome at this table.' ~ Tom Hanks.
Small cheer and great welcome makes a merry feast. ~ Balthasar.
I welcome all creatures of the world with grace. ~ Hildegard of Bingen.
Say 'hello' to my little friend! ~ Scarface.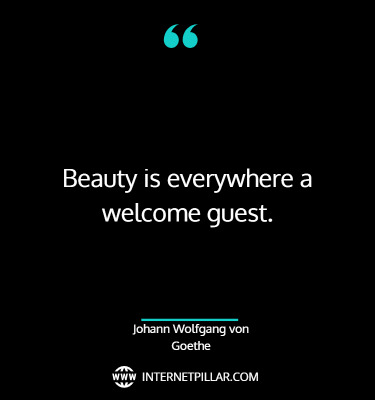 Beauty is everywhere a welcome guest. ~ Johann Wolfgang von Goethe.
Joy waits on welcome, not time. ~ Robert Holden.
---
So these were the 70 quotes about Welcome.
If these quotes and sayings connect with you, check out our other posts on light and dark quotes and real man quotes.
---
Sources: