If you want to see the colors of the nature then have a look at a rainbow.
Our nature is full of colors and magical things that are waiting to be explored.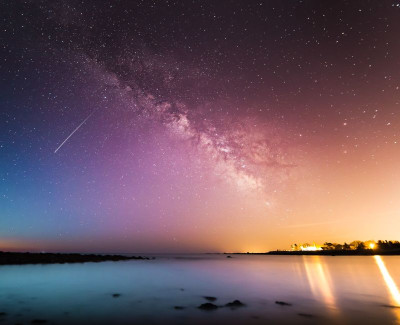 Here are some magical quotes about the colors of nature for you.
---
Colors of Nature Quotes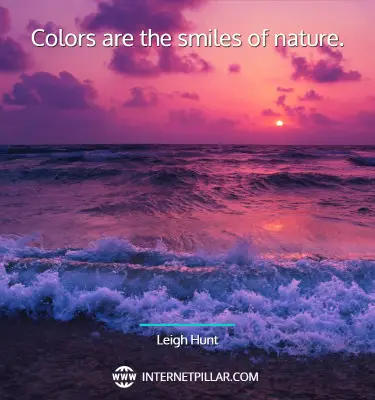 Colors are the smiles of nature. ~ Leigh Hunt.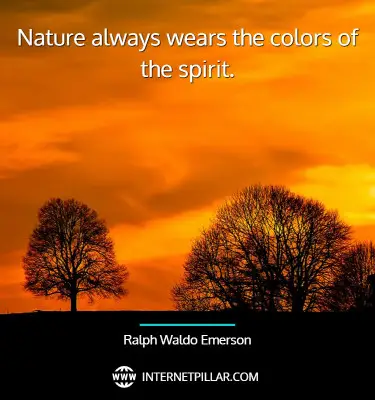 Nature always wears the colors of the spirit. ~ Ralph Waldo Emerson.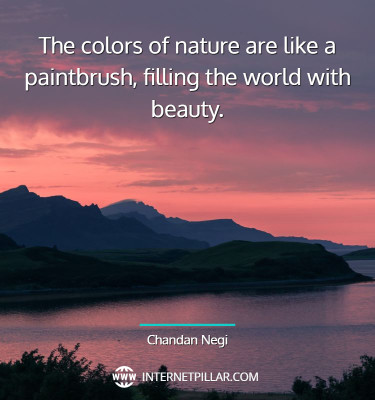 The colors of nature are like a paintbrush, filling the world with beauty. ~ Chandan Negi.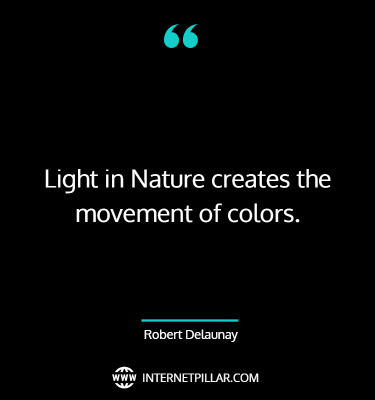 Light in Nature creates the movement of colors. ~ Robert Delaunay.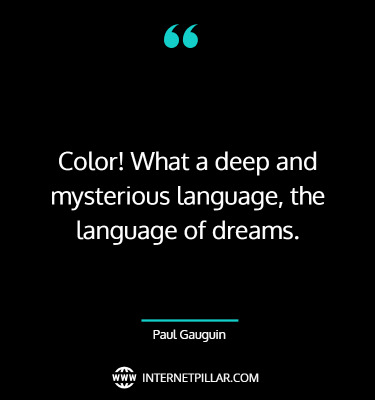 Color! What a deep and mysterious language, the language of dreams. ~ Paul Gauguin.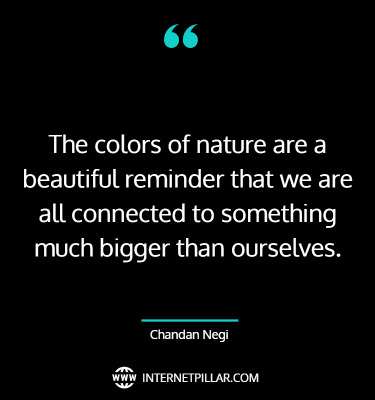 The colors of nature are a beautiful reminder that we are all connected to something much bigger than ourselves. ~ Chandan Negi.
How does a pansy, for example, select the ingredients from soil to get the right colors for the flower? Now there's a great miracle. I think there's a supreme power behind all of this. I see it in nature. ~ Clyde Tombaugh.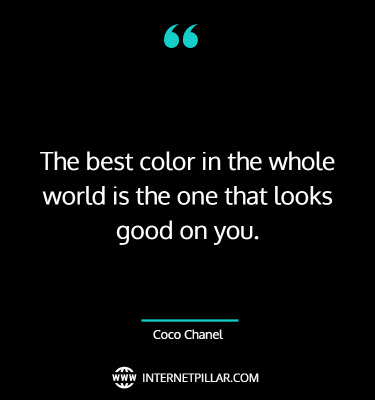 The best color in the whole world is the one that looks good on you. ~ Coco Chanel.
I'm in love with red. I think it's such a passionate color. Every flag of every country pretty much has red it it. It's power, there's no fence sitting with red. Either you love it or you don't. I think its blood and strength and life. I do love red. I love all colors. Great shades of blue, you find them in nature. They're all magic. ~ Bryan Batt.
Also Read: Color Quotes to Inspire and Energize Your Life and Leaf Quotes and Sayings for All Nature Lovers
Beautiful Colors of Nature Quotes
We live in a rainbow of chaos. ~ Paul Cézanne.
Nature awakens in brilliant colors of autumn, making me wish winter would bid adieu. ~ Richelle E. Goodrich.
Color is a power which directly influences the soul. ~ Wassily Kandinsky.
Nature always wears the colors of the spirit. To a man laboring under calamity, the heat of his own fire hath sadness in it. ~ Ralph Waldo Emerson.
Lovely Colors of Nature Quotes
Colors are the smiles of Nature. When they are extremely smiling, and break forth into other beauty besides, they are her laughs. ~ Leigh Hunt.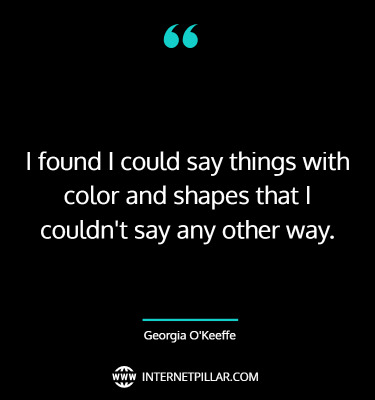 I found I could say things with color and shapes that I couldn't say any other way. ~ Georgia O'Keeffe.
I think colors are miraculous. We live in a universe that is extremely creative and magical. We become happier as we appreciate these things in nature. ~ Alice Walker.
Life is a manifestation of the unified field of consciousness. Colors, beauty, pleasure and pain are its songs of creation. ~ Amit Ray.
Romance and novel paint beauty in colors more charming than nature, and describe a happiness that humans never taste. How deceptive and destructive are those pictures of consummate bliss! ~ Oliver Goldsmith.
If one could only catch that true color of nature – the very thought of it drives me mad. ~ Andrew Wyeth.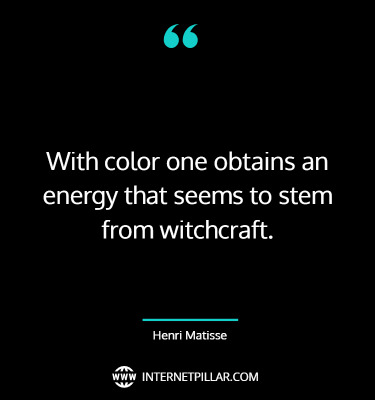 With color one obtains an energy that seems to stem from witchcraft. ~ Henri Matisse.
Men in a state of nature, uncivilized nations, children, have a great fondness for colors in their utmost brightness, and especially for yellow-red. ~ Johann Wolfgang von Goethe.
Best Colors of Nature Quotes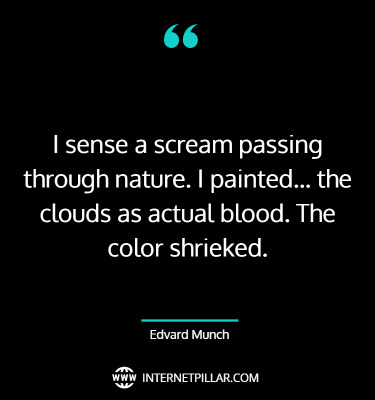 I sense a scream passing through nature. I painted… the clouds as actual blood. The color shrieked. ~ Edvard Munch.
You must try to match your colors as nearly as you can to those you see before you, and you must study the effects of light and shade on nature's own hues and tints. ~ William Merritt Chase.
Nature is my springboard. From her I get my initial impetus. I have tried to relate the visible drama of mountains, trees, and bleached fields with the fantasy of wind blowing and changing colors and forms. ~ Milton Avery.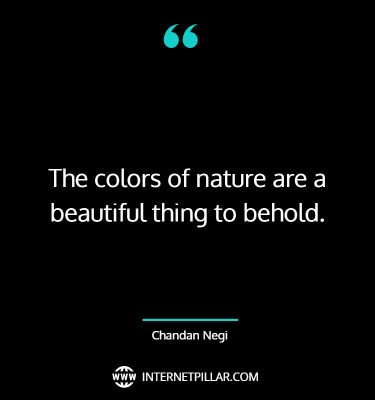 The colors of nature are a beautiful thing to behold. ~ Chandan Negi.
Colors do not exist separately and independently within nature; they are constantly shifting in response to subtle gradations of light. It is language that, magnificently, gives them clear shape. ~ Kenya Hara.
Nature rarer uses yellow than any other hue. Saves she all of that for sunsets prodigal of blue spending scarlet, like a woman yellow she affords only scantly and selectly like a lover's words. ~ Emily Dickinson.
Famous Colors of Nature Quotes
Sometimes I imagine colors as if they were living ideas, being of pure reason with which to communicate. Nature is not on the surface, it is deep down. ~ Paul Cezanne.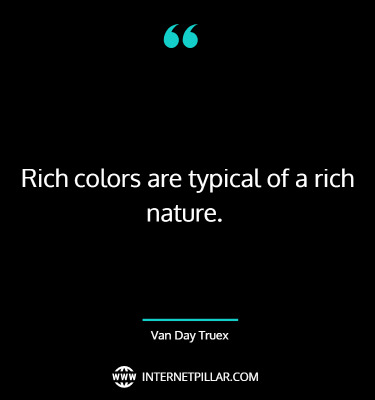 Rich colors are typical of a rich nature. ~ Van Day Truex.
Remember, green's your color. You are spring. ~ Gwendolyn Brooks.
Nothing else can fill better colors in one's life like the magnificent nature does. ~ Anamika Mishra.
---
So these were the 35 quotes about Colors of Nature.
If you like these quotes and sayings, then you can also read my other popular blog posts on the topics of Never Too Old quotes and I Want You To Be Happy quotes and Dirt Roads quotes and Greener On The Other Side quotes.
---
References and Sources: