Don't settle indicates, "You deserve more; fight for it," whereas settling means "You must compromise."
We might often fall into the trap of settling for less than we truly want or deserve in life.
We may accept a job we dislike, a relationship that does not please us, or a lifestyle that does not reflect our true desires.
Nevertheless, settling may lead to regret and an empty existence.
That's why it's crucial to remember that we don't have to settle for less in life.
Several inspiring quotes and sayings encourage us to never settle and to constantly strive for our objectives and goals.
In this article, we'll look at some of the most inspiring "don't settle" quotes to help you reach for the skies and live your greatest life.
---
Don't Settle Quotes
If you'll not settle for anything less than your best, you will be amazed at what you can accomplish in your lives. ~ Vince Lombardi.
Don't settle for less, know your value and always tell yourself you deserve better. ~ Pertrice St Pierre.
If you are not willing to risk the unusual, you will have to settle for the ordinary. ~ Jim Rohn.
The minute you settle for less than you deserve, you get even less than you settled for. ~ Maureen Dowd.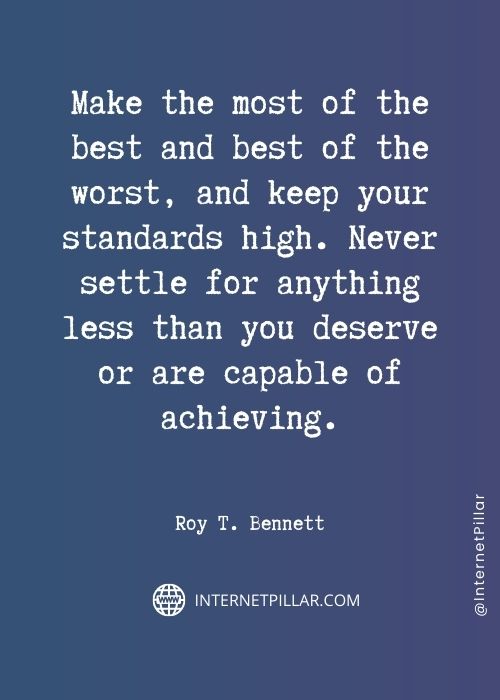 Make the most of the best and best of the worst, and keep your standards high. Never settle for anything less than you deserve or are capable of achieving. ~ Roy T. Bennett.
Conformity begins the moment you ignore how you feel for acceptance. ~ Shannon L. Alder.
Don't live down to expectations. Go out there and do something remarkable. ~ Wendy Wasserstein.
Inspiring Don't Settle Quotes
To settle is to choose what is safe over what is highly necessary for your growth. Don't settle! ~ Lebo Grand.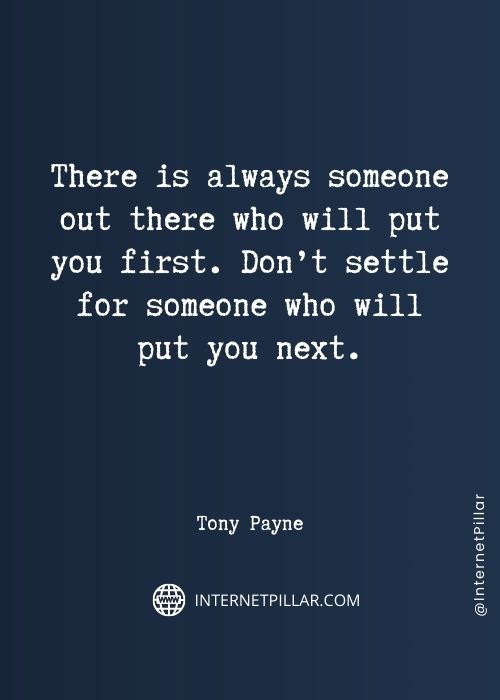 There is always someone out there who will put you first. Don't settle for someone who will put you next. ~ Tony Payne.
Don't settle for relationships that won't let you be yourself. ~ Oprah Winfrey.
Don't settle for good when you were destined to be great. ~ Charles F Glassman.
Don't settle even if you have to remain alone for a lifetime. You deserve someone who will appreciate you for both for your beauty and your bruises. ~ A.R. Lucas.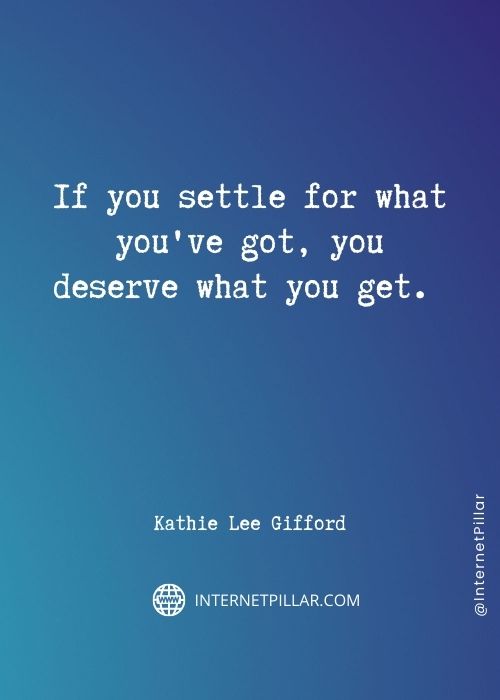 If you settle for what you've got, you deserve what you get. ~ Kathie Lee Gifford.
Motivational Don't Settle Quotes
There is no passion to be found in settling for a life that is less than the one you are capable of living. ~ Nelson Mandela.
To my fellow women: Please don't settle. Not in a job you hate, not in a town where you don't feel at home, not with friendships that aren't real and especially, especially not with love. ~ Marisa Donnelly.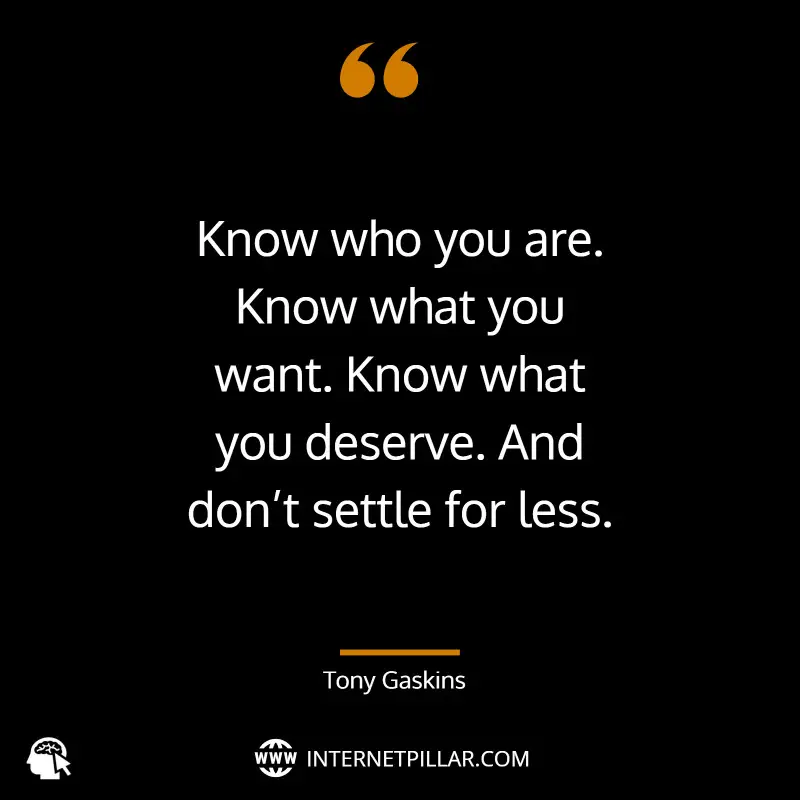 Know who you are. Know what you want. Know what you deserve. And don't settle for less. ~ Tony Gaskins.
If you haven't found it yet, keep looking. Don't settle. As with all matters of the heart, you'll know when you find it. And, like any great relationship, it just gets better and better as the years roll on. ~ Steve Jobs.
Don't settle for less just because it's available. ~ Dionne Neo Nkosazana Sithole.
---
Other Articles
References and Sources: