When two individuals are engaged, it indicates that they want to get married.
After a couple is engaged, they are now devoted to each other.
---
Best Engagement Quotes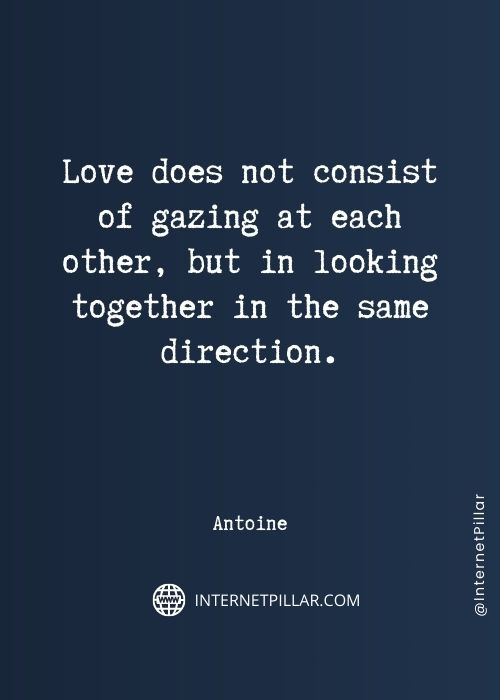 Love does not consist of gazing at each other, but in looking together in the same direction. ~ Antoine.
You make me want to be a better man. ~ Melvin Udall.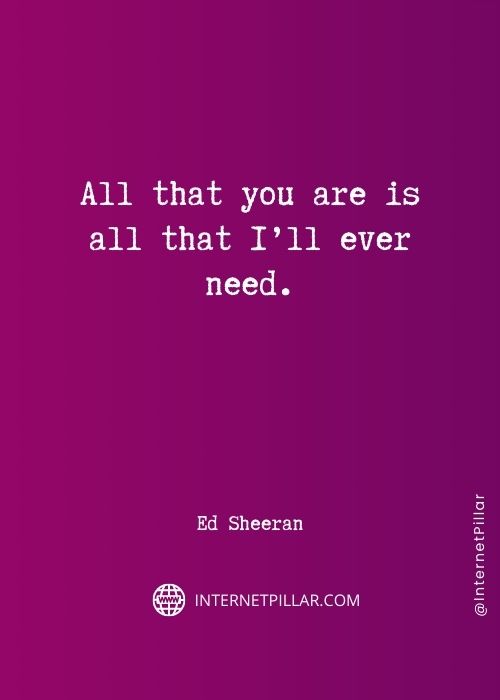 All that you are is all that I'll ever need. ~ Ed Sheeran.
Whatever our souls are made of, his and mine are the same. ~ Emily Bronte.
Engagement marks the end of a whirlwind romance and beginning of an eternal love story. ~ Rajeev Ranjan.
There are many blanks left in the weeks of courtship, which a loving faith fills with happy assurance. ~ George Eliot.
We have the greatest prenuptial agreement in the world. It's called love. ~ Gene Perret.
Success in marriage does not come merely through finding the right mate, but through being the right mate. ~ Barnett R. Brickner.
It is the duty of the bride's father to give a party to announce the engagement. Apparently this is done only after everyone knows about it. ~ Spencer Tracy.
Romantic Engagement Quotes
My instinct is to keep my engagement ring. After all, I wouldn't like to see it on the finger of a cheeky girl. ~ Sian Lloyd.
For you, a thousand times over. ~ Khaled Hoesseini.
Engagement marks the apex of a relationship's love and happiness. It's all downhill from here. Congratulations. ~ Unknown.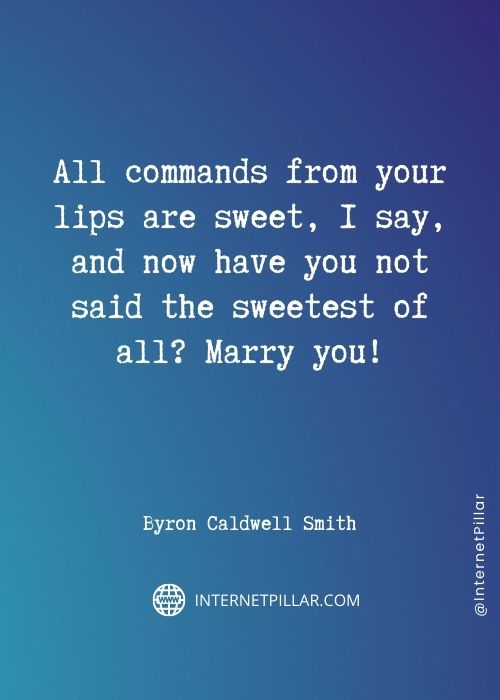 All commands from your lips are sweet, I say, and now have you not said the sweetest of all? Marry you! ~ Byron Caldwell Smith.
A happy marriage is the union of two good forgivers. ~ Ruth Bell Graham.
Remember tonight, for it is the beginning of always. ~ Dante Alighieri.
The best time to love with your whole heart is always now, in this moment, because no breath beyond the current is promised. ~ Fawn Weaver.
Engagement can be a commitment to love or a declaration of war. One must enter every battle without hesitation, willing to fully engage the enemy until death do you apart. ~ Emily Thorne.
Let's start with forever. ~ Twilight.
Top Engagement Quotes
You are my today and all of my tomorrows. ~ Leo Christopher.
True love stories never have endings. ~ Richard Bach.
The best thing to hold onto in life is each other. ~ Audrey Hepburn.
Not men but measures a sort of charm by which many people get loose from every honorable engagement. ~ Edmund Burke.
Love one another and you will be happy. It's as simple and as difficult as that. ~ Micheal Leunig.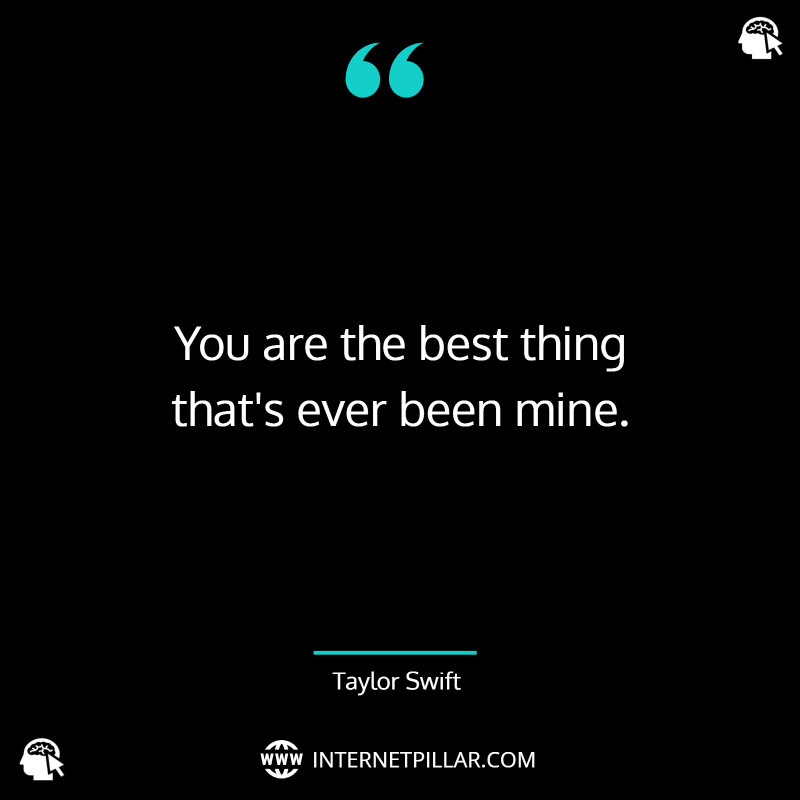 You are the best thing that's ever been mine. ~ Taylor Swift.
Grow old with me! The best is yet to be. ~ Robert Browning.
Once you've found the right person, you just know. ~ Sophie Turner.
To speak frankly, I'm not in favor of long engagements. They give people the opportunity of finding out each other's character before marriage, which I think is never advisable. ~ Oscar Wilde.
It's so great to find that one special person you want to annoy for the rest of your life. ~ Rita Rudner.
If you want to sacrifice the admiration of many men for the criticism of one, go ahead, get married. ~ Katharine Hepburn.
Always get married in the morning. That way if it doesn't work out, you haven't wasted the whole day. ~ Mickey Rooney.
Lovely Engagement Quotes
When you realize you want to spend the rest of your life with somebody, you want the rest of your life to start as soon as possible. ~ Nora Ephron.
An engagement should come upon a young girl as a surprise, pleasant or unpleasant as the case may be. It is hardly a matter she could be allowed to arrange for herself. ~ Edith Evans.
Marriages, like a garden, take time to grow. But the harvest is rich unto those who patiently and tenderly care for the ground. ~ Darlene Schach.
It is good to have an end to journey toward; But it is the journey that matters, in the end. ~ Ernest Hemingway.
To love and to be loved is to feel the sun from both sides. ~ David Viscott.
A perfect couple shares their failures, mistakes and their successes equally and deal with them all as a team. ~ Ricardo Derose.
You are my heart, my life, my one and only thought. ~ Arthur Conan Doyle.
What greater thing is there for human souls than to feel that they are joined for life – to be with each other in silent unspeakable memories. ~ George Eliot.
Famous Engagement Quotes
Many people spend more time in planning the wedding than they do in planning the marriage. ~ Zig Ziglar.
The highest happiness on earth is marriage. ~ William Lyon Phelps.
Wherever you are is my home, my only home. ~ Jane Eyre.
The meeting of two personalities is like the contact of two chemical substances; if there is any reaction, both are transformed. ~ Carl Jung.
Love is the master key that opens the gates of happiness. ~ Oliver Wendell Holmes.
May your love for each other always shine brightly! Well wishes on your engagement! ~ Anonymous.
I won't give my heart to another girl until God shows me it's my wife. ~ Eric Ludy.
We loved with a love that was more than a love. ~ Edgar Allan Poe.
No engagement is worth anything unless it has been broken at least once. ~ Dorothy Tutin.
Control leads to compliance; autonomy leads to engagement. ~ Daniel H. Pink.
A happy marriage is a long conversation which always seems too short. ~ André Maurois.
It's never out of style to have good manners. If possible, make the engagement announcement to the bride's parents in person. ~ Joyce Scardina-Becker.
Courtship to marriage is a very witty prologue to a very dull play. ~ William Congreve.
A successful marriage requires falling in love many times, always with the same person. ~ Mignon McLaughlin.
Popular Engagement Quotes
It is sometimes essential for a husband and a wife to quarrel – they get to know each other better. ~ Johann Wolfang Von Goethe.
If you have respect and consideration for one another, you'll make it. ~ Mary Durso.
We may have started as individuals, but now we are as one. ~ Bryon Pulsifer.
Love doesn't make the world go 'round. Love is what makes the ride worthwhile. ~ Franklin P. Jones.
I have an engagement ring, which is my favorite accessory. ~ Jules Asne.
I promise to take care of you when you are old but the first time you hit me with your crane, I'll wash your dentures in toilet water. ~ Anonymous.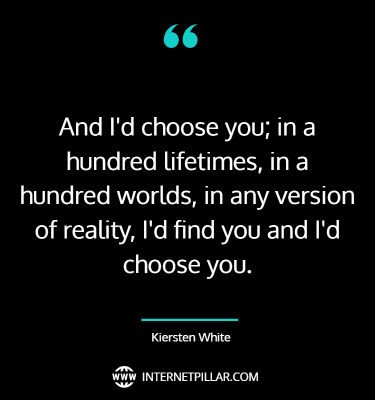 And I'd choose you; in a hundred lifetimes, in a hundred worlds, in any version of reality, I'd find you and I'd choose you. ~ Kiersten White.
In all the world, there is no heart for me like yours. In all the world, there is no love for you like mine. ~ Maya Angelou.
For marriage to be a success, every woman and every man should have her and his own bathroom. The end. ~ Catherine Zeta-Jones.
Find the person who will love you because of your differences and not in spite of them and you have found a lover for life. ~ Leo Buscaglia.
---
So these were the 62 quotes about Engagement.
If these quotes and sayings connect with you, check out our other blogs on waiting quotes and light quotes.