Field hockey is a popular sport that is played using a hockey stick and a ball.
The ball is hit by the player with a hockey stick in field hockey, which is comparable to soccer.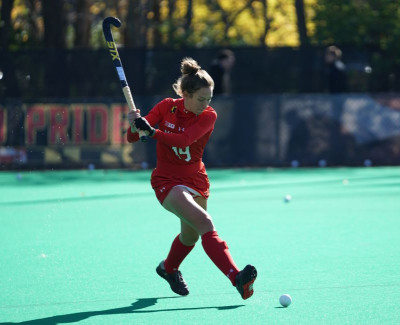 ---
Table of Contents
Top 10 Field Hockey Quotes
If you can't play nice, play field hockey. ~ Unknown.
Life is Hockey, Hockey is Life. ~ Unknown.
If field hockey was easy they would call it football. ~ Unknown.
Victory requires payment in advance. ~ Unknown.
Eat, sleep, play field hockey. ~ Unknown.
A good player plays where the ball is. A great player plays where the ball is going to be. ~ Unknown.
Field Hockey players do it for 60 minutes in 11 different positions. ~ Unknown.
Don't hate us because we play hard, hate us because we do it in skirts. ~ Unknown.
Hockey is a tough, physical game, and it always should be. ~ Mario Lemieux.
You can hit on us, but you can't score! ~ Unknown.
We wear short skirts for easier play. ~ Unknown.
They also all go to camps today, and play field hockey year round. ~ Amy Lesnever.
Other Topic Quotes: 100 Inspirational and Motivational Sports Quotes in History and 112 Wrestling Quotes and Sayings for the Sports Fans
Best Field Hockey Quotes
You miss 100% of the shots you never take. ~ Unknown.
I think one of the things that is going to be difficult to replace is the leadership, knowing what the level of expectations in field hockey is and wanting to make a mark as a team. ~ Patty Shea.
Don't just set goals….SCORE them! ~ Unknown.
It's not necessarily the amount of time you spend at practice that counts; it's what you put into the practice. ~ Eric Lindros.
I think the big thing is you really have one chance to do this… to play hockey for a living, you have one chance at your career, and you have to take full advantage of it. ~ Patrick Kane.
Famous Field Hockey Quotes
We're used to getting our knees dirty. ~ Unknown.
If you're a sports fan, it is really cool when you see the best-on-best for hockey at the Olympics. ~ Gary Bettman.
Sweat makes the green grass grow. ~ Unknown.
It's the greatest sport on ice, on grass! ~ Unknown.
Life is a game, Field Hockey is serious. ~ Unknown.
Risk something or forever sit with your dreams. ~ Herb Brooks.
You were born to be a player. You were meant to be here. This moment is yours. ~ Herb Brooks.
Popular Field Hockey Quotes
Hockey is not a one-man show; it's a team effort. If you don't work as a team – even if one or two guys aren't working – you're not going to win. That's the way it is. ~ Guy Lafleur.
You only reach the hockey goals you aim at. Therefore, you might as well aim at reaching your ultimate hockey goals. ~ Felicity Luckey.
You only see obstacles when you take your eyes off the goal. ~ Unknown.
There is no professional field hockey. So you better be getting your education. Otherwise, it's a waste of time and money. ~ Gail Petty.
Sometimes guys need to cry. Some hockey players think they're too tough to cry. ~ Brett Hull.
We are more than just chicks with sticks. ~ Unknown.
Inspiring Field Hockey Quotes
There may be players better than you, but there is no excuse for anyone working harder than you! ~ Unknown.
Please don't feed the goalie. ~ Unknown.
I went to a fight and a hockey game broke out. ~ Unknown.
I can't be happier to have this facility. It's a beautiful facility, a wonderful field hockey facility. ~ Diane Madi.
It takes balls to play hockey. ~ Unknown.
Hockey, honestly, was my first love. The excitement, the fast pace, the intensity of the game… I still love it to this day. ~ J. J. Watt.
It's more fun to be playing hockey than doing anything else. ~ Connor McDavid.
---
---
So these were the 37 quotes about Field Hockey.
If you like these quotes and sayings, then you can also read my other popular blog posts on the topics of Ice Hockey quotes and Basketball quotes.