The future of work is fast evolving due to technology breakthroughs and the changing nature of professions.
Automation, AI, digital platforms and other innovations are changing the fundamental nature of work.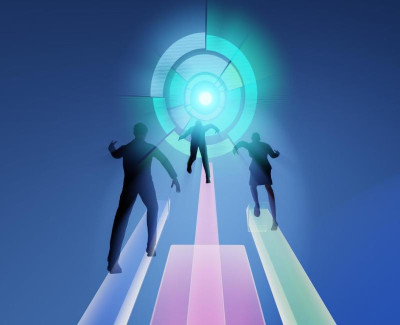 Here is a collection of the future of work quotes for you.
---
Top 5 Future of Work Quotes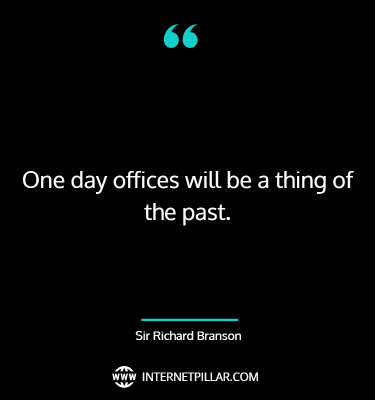 One day offices will be a thing of the past. ~ Sir Richard Branson.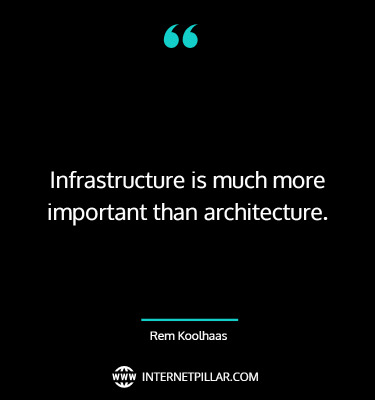 Infrastructure is much more important than architecture. ~ Rem Koolhaas.
The narrative is now shifting from unconscious biases to conscious inclusion. ~ Gopinath Pullaihgari.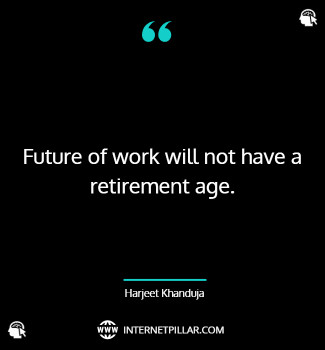 Future of work will not have a retirement age. ~ Harjeet Khanduja.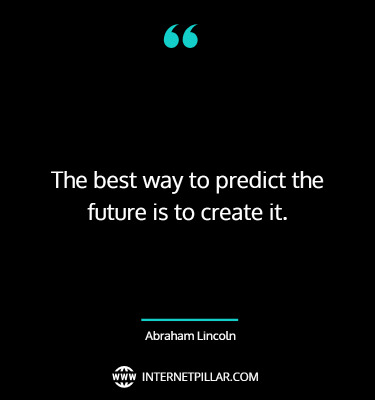 The best way to predict the future is to create it. ~ Abraham Lincoln.
Also Read: Remote Work Quotes from Pros on Best WFH Life and Best Teamwork Quotes To Inspire Collaboration
Famous Future of Work Quotes
The future of work isn't about displacement of work by machines but rather has more to do with restructuring of the human skillset. ~ Dr. Ritesh Malik.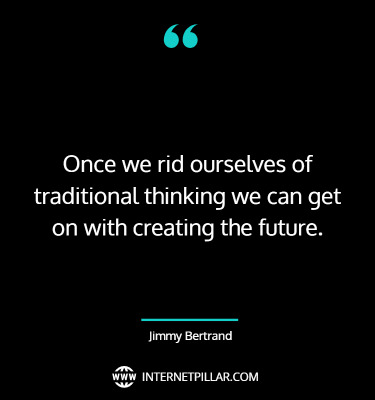 Once we rid ourselves of traditional thinking we can get on with creating the future. ~ Jimmy Bertrand.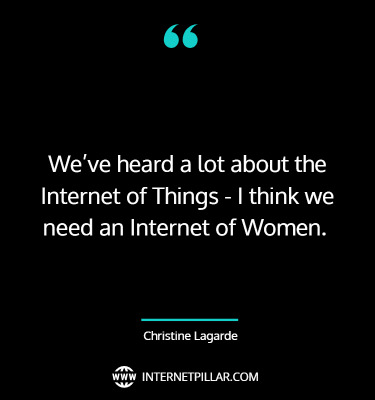 We've heard a lot about the Internet of Things – I think we need an Internet of Women. ~ Christine Lagarde.
Digital is the main reason just over half of the companies on the Fortune 500 have disappeared since the year 2000. ~ Pierre Nanterme.
Technology enables us to work every minute of every day from any place on the planet. ~ Carl Honore.
The future of work revolution begins one person at a time. ~ Bill Jensen.
The 'future of work' describes predictions about what work habits, places, and practices might look like in the coming decades. Opinions vary, but business and tech leaders agree that massive changes are on the horizon – changes that will likely be driven by technology and enable machine learning, full automation, seamless communication, creating a completely new idea of what 'work' even means. ~ Louis Grenier.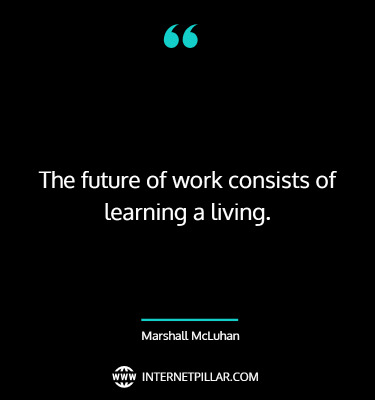 The future of work consists of learning a living. ~ Marshall McLuhan.
You have employees working from mobile phones, laptops, from home and even at staycations, which makes the future of work very pleasant. ~ Krunal Patel.
We are at the crossroads of technology and the future of humanity. We're all shifting our thinking, changing the way we view, experience, and contribute in the world. To be better humans and take better care of our planet. To be the voice of humanity. We can work together, to create a future where humanity will be our bravest and most enduring tech trend. ~ Judy Slatyer.
Popular Future of Work Quotes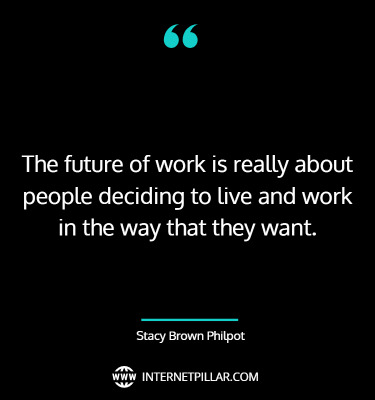 The future of work is really about people deciding to live and work in the way that they want. ~ Stacy Brown Philpot.
The Future of Work? It's here and now. Technological advances are kicking productivity into high gear and redefining the competitive landscape. The transformation will challenge all of us but the benefits will be historic – and Canada is poised to make the most of them all. ~ Elyse Allan.
What AI and machine learning allows you to do is find the needle in the haystack. ~ Bob Work.
I think it's important to America's future and to the future of the American dream and our people and the unity and purpose and cohesion of our society that everybody feels like the pace of change isn't just dizzying, but it can work for them and not against them. ~ Ashton Carter.
The job market of the future will consist of those jobs that robots cannot perform. Our blue-collar work is pattern recognition, making sense of what you see. Gardeners will still have jobs because every garden is different. The same goes for construction workers. The losers are white-collar workers, low-level accountants, brokers, and agents. ~ Michio Kaku.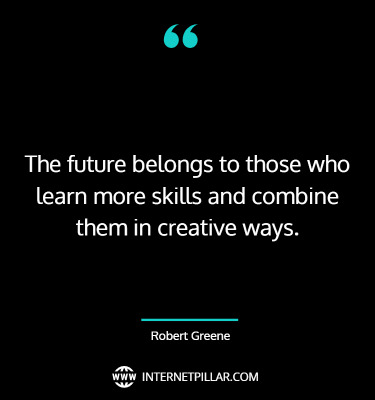 The future belongs to those who learn more skills and combine them in creative ways. ~ Robert Greene.
Top Future of Work Quotes
If you don't think about and plan for the future of work then your organization has no future ~ Jacob Morgan.
I think in the future we're going to see a lot of blending between physical and virtual work. Companies and schools are going to have to innovate in order to survive and to thrive during this time. ~ Connie Lee.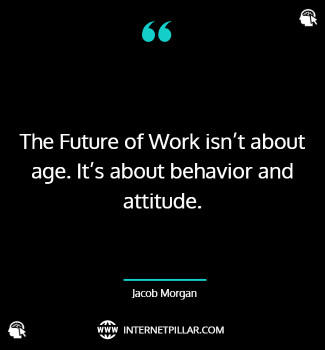 The Future of Work isn't about age. It's about behavior and attitude. ~ Jacob Morgan.
Artificial intelligence has the potential to transform customer experiences and establish entirely new business models in banking. To achieve the highest level or results, there needs to be a collaboration between humans and machines that will require training and a reassessment of the future of work in banking. ~ Jim Marous.
---
So these were the 27 top quotes about Future of Work.
If you like these quotes and sayings, then you can also read my other popular blog posts on the topics of Frugality quotes and Banking quotes.
---
References and Sources: