"I want you in my life" is a heartfelt statement that invites a significant other into one's life and personal space.
Various circumstances like breakups, long-distance relationships, or other issues can create a gap between lovers, making their yearning for each other almost unbearable.
A carefully curated list of "I want you" quotes offers the perfect expressions of these feelings, helping individuals articulate their emotions in unforgettable ways.
These quotes range from deeply profound to intensely romantic, encapsulating the profound longing for intimacy and companionship.
They reflect a deep-seated desire to bridge the gap and rekindle closeness with a partner.
Related: Hard Hitting Quotes to Stir You Into Action and I Love You More Than Quotes
Also available are "I Need You" quotes that further express these sentiments, resonating with those yearning for their loved ones.
Through these powerful words, individuals can convey the depth of their emotions, demonstrating their unwavering commitment and need for their significant others.
---
I Want You Quotes
I don't care if I'm not your first. All I want is to be your last! ~ Abhishek Tiwari.
The wait is long, my dream of you does not end. ~ Nuala O'Faolain.
In all the world, there is no heart for me like yours. In all the world, there is no love for you like mine. ~ Maya Angelou.
I love you more than I have ever found a way to say to you. ~ Ben Folds.
I want you to know, that you deserve the best. You're beautiful. ~ Lil Wayne.
I want you and I hate wanting things and I especially hate admitting I want them. ~ Holly Black.
I want him everywhere. I burn for him in places he hasn't even touched. ~ Amanda Bouchet.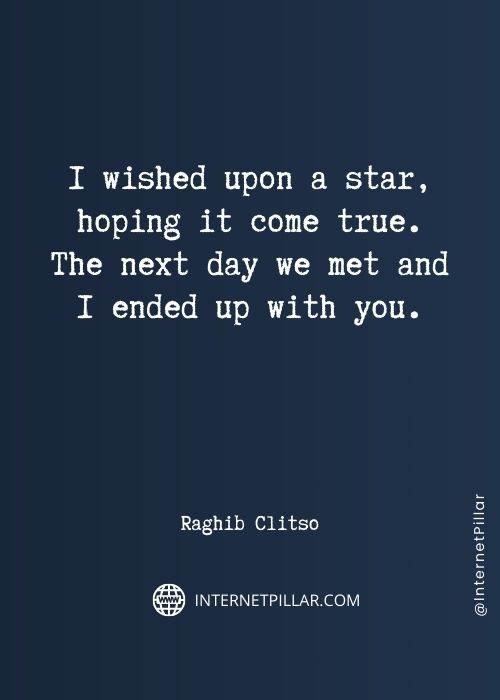 I wished upon a star, hoping it come true. The next day we met and I ended up with you. ~ Raghib Clitso.
Best I Want You Quotes
I want to be with you forever and beyond. ~ Gail Carson Levine.
I love you not only for what you are, but for what I am when I am with you. ~ Roy Croft.
So it's not gonna be easy. It's going to be really hard; we're gonna have to work at this everyday, but I want to do that because I want you. I want all of you, forever, everyday. You and me… everyday. ~ Nicholas Sparks.
If I knew I would be so happy one day, I would have searched for you harder and found you before so that I could spend more time with you. ~ Sal Dormant.
If you remember me, then I don't care if everyone else forgets. ~ Haruki Murakami.
Today and always, beyond tomorrow, I need you beside me, always as my friend, lover and forever soul mate. ~ Ritu Ghatourey.
I want you to need me like the air you breathe, i want you to hold me in your loving arms, i want you to need me, like I need you! ~ Lamisi Danaba.
Everyday I tell myself I need to get over you, But every night I find myself thinking about how much I want you back. ~ Hussein Nishah.
The wait is long, my dream of you does not end. ~ Nuala O'Faolain.
He's more myself than I am. Whatever our souls are made of, his and mine are the same. ~ Emily Bronte.
Top I Want You Quotes
Every single day I want you to be happy and full of joy, just like you make me happy by just passing through my mind. ~ Donna White.
Your cute smile and your happy laughter attracted me to you, but your caring loving heart is the reason why I want to spend the rest of my life with you. ~ Lana Dudley.
I want you to like me, but I don't care if you don't. ~ Olivia Munn.
I've already been to hell and back. This time, I want to go to paradise. I want to do whatever it is you want. Because all I want is you, by my side, from this moment until forever. ~ Holly Stephens.
I want him to be happy. And I want you to be happy, too. Even if you can only find that happiness without me. ~ S.J. Watson.
I want you to know that you are the best thing that has ever happened to my life and I will never ever allow anyone to take you from me. ~ Chelle Mish.
I can't tell if wanting you is selfish or stupid. ~ Alex Rosa.
I want you to be happy…to laugh, smile and rejoice in order that others may be made happy by you. ~ Abdu'l-Bahá.
Famous I Want You Quotes
I want you to be everything that's you, deep at the center of your being. ~ Confucius.
I don't want you to save me I want you to stand by my side as I save myself. ~ Sushil Singh.
You came like the night thief, bloomed in my heart like the red rose and I want you to light up my life like the morning sun. ~ Saffron Lumber.
You are, and always have been, my dream. ~ Nicholas Sparks.
Love is composed of a single soul inhabiting two bodies. ~ Aristotle.
I want her to melt into me, like butter on toast. I want to absorb her and walk around for the rest of my days with her encased in my skin. I want. ~ Sara Gruen.
Being deeply loved by someone gives you strength, while loving someone deeply gives you courage. ~ Lao Tzu.
Great I Want You Quotes
A man is already halfway in love with any woman who listens to him. ~ Brendan Francis.
You make me want to be a better man. ~ Melvin Udall.
To love is to burn, to be on fire. ~ Jane Austen.
The best and most beautiful things in the world cannot be seen or even touched – they must be felt with the heart. ~ Helen Keller.
If you live to be a hundred, I want to live to be a hundred minus one day so I never have to live without you. ~ A. A. Milne.
I love her and that's the beginning and end of everything. ~ F. Scott Fitzgerald.
If I know what love is, it is because of you. ~ Hermann Hesse.
Love to me is someone telling me, 'I want to be with you for the rest of my life, and if you needed me to I'd jump out of a plane for you. ~ Jennifer Lopez.
I swear I couldn't love you more than I do right now, and yet I know I will tomorrow. ~ Leo Christopher.
Things must be felt with the heart. ~ Helen Keller.
The water shines only by the sun. And it is you who are my sun. ~ Charles De Leusse.
To lose balance sometimes for love is part of living a balanced life. ~ Elizabeth Gilbert.
Love is like a virus. It can happen to anybody at any time. ~ Maya Angelou.
You know it's love when all you want is that person to be happy, even if you're not part of their happiness. ~ Julia Roberts.
Love is that condition in which the happiness of another person is essential to your own. ~ Robert A. Heinlein.
You are the finest, loveliest, tenderest, and most beautiful person I have ever known and even that is an understatement. ~ F. Scott Fitzgerald.
The best thing to hold onto in life is each other. ~ Audrey Hepburn.
I saw that you were perfect, and so I loved you. Then I saw that you were not perfect and I loved you even more. ~ Angelita Lim.
If I had a flower for every time I thought of you… I could walk through my garden forever. ~ Alfred Tennyson.
Take my hand, take my whole life too. For I can't help falling in love with you. ~ Elvis Presley.
---
Conclusion
So these were the 51 quotes about I Want You.
If you like these quotes and sayings, then you can also read our other posts on Betrayal quotes and strong women quotes.