Strong women are known for their courage and resilience.
We have compiled at list of the top strong women quotes will give you the confidence that you need to face any problems and adversities in your life.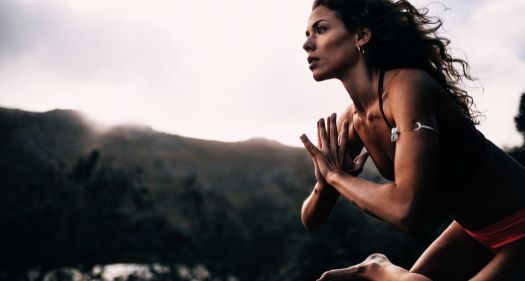 These quotes are surely going to inspire you to become what you were meant to be.
---
Famous Quotes About Strong Women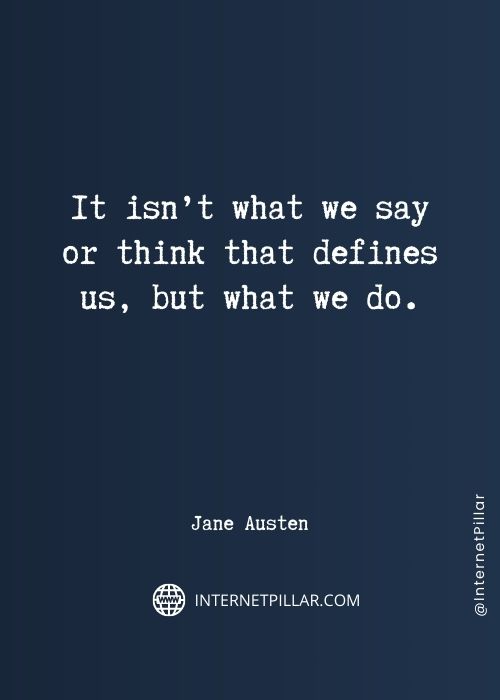 It isn't what we say or think that defines us, but what we do. ~ Jane Austen.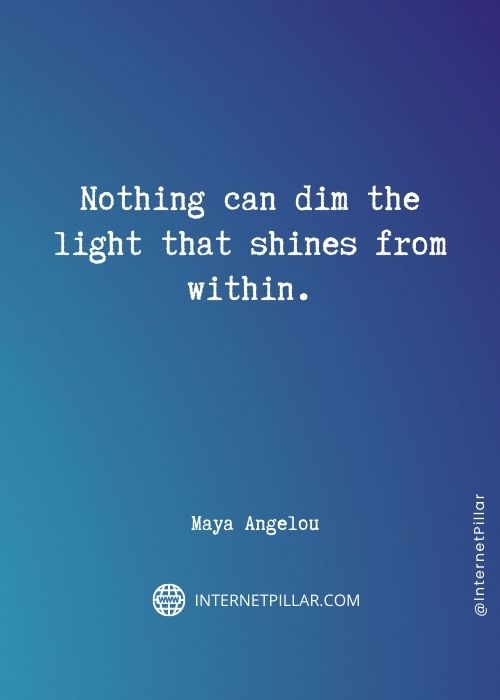 Nothing can dim the light that shines from within. ~ Maya Angelou.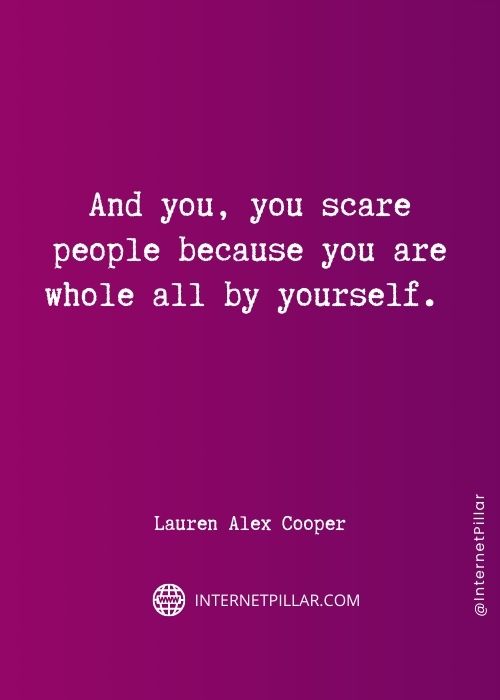 And you, you scare people because you are whole all by yourself. ~ Lauren Alex Cooper.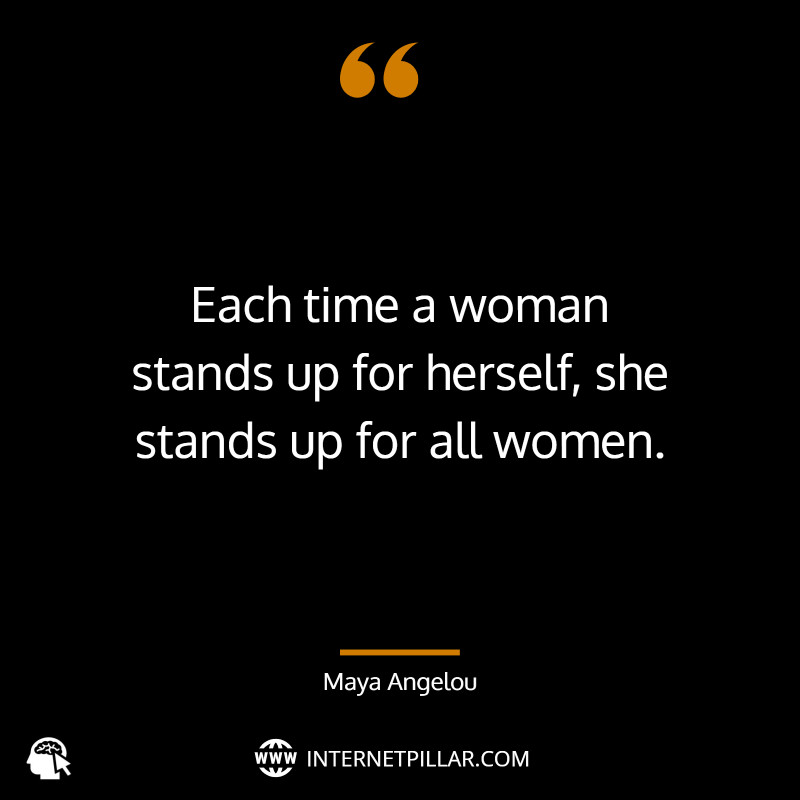 Each time a woman stands up for herself, she stands up for all women. ~ Maya Angelou.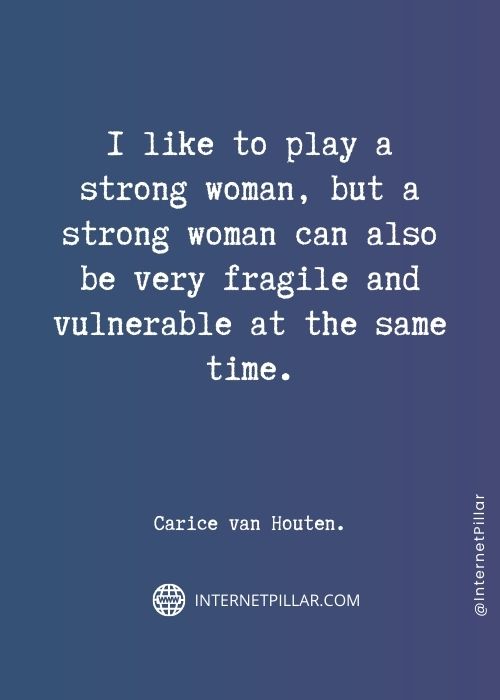 I like to play a strong woman, but a strong woman can also be very fragile and vulnerable at the same time. ~ Carice van Houten.
I am a strong woman with or without this other person, with or without this job, and with or without these tight pants. ~ Queen Latifah.
Don't let a little stormy weather get you down, there is always sunshine on the other side. ~ Heather A. Stillufsen.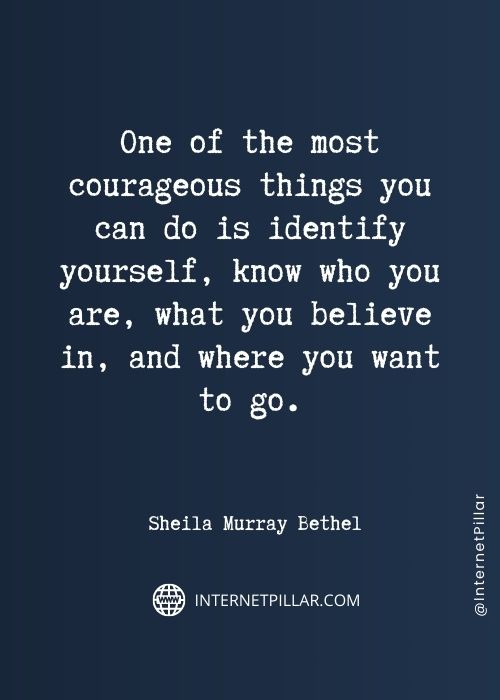 One of the most courageous things you can do is identify yourself, know who you are, what you believe in, and where you want to go. ~ Sheila Murray Bethel.
The world needs strong women – women who will lift and build others, who will love and be loved, women who live bravely, both tender and fierce, women of indomitable will. ~ Amy Tenney.
A strong woman understands that the gifts such as logic, decisiveness, and strength are just as feminine as intuition and emotional connection. She values and uses all of her gifts. ~ Nancy Rathburn.
A strong woman is a woman determined to do something others are determined not to do. ~ Marge Piercy.
One of the best things that ever happened to me is that I'm a woman. That is the way all females should feel. ~ Marilyn Monroe.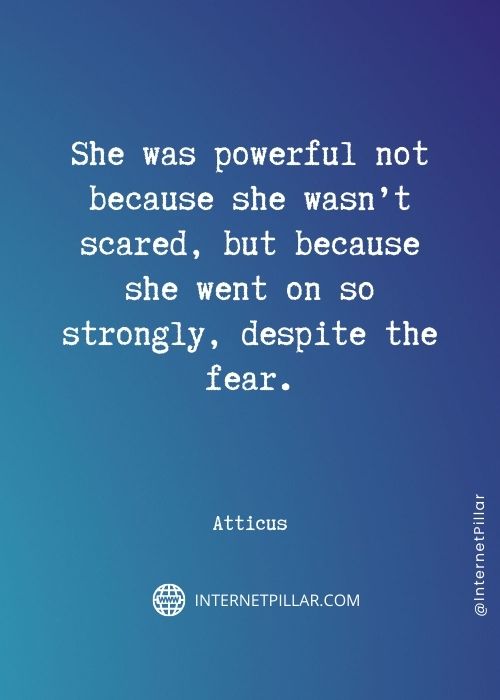 She was powerful not because she wasn't scared, but because she went on so strongly, despite the fear. ~ Atticus.
A woman with a voice is by definition a strong woman. But the search to find that voice can be remarkably difficult. ~ Melinda Gates.
Understand that getting help isn't a sign of weakness but a sign of strength. ~ Michelle Obama.
Women are like teabags. We don't know our true strength until we are in hot water. ~ Eleanor Roosevelt.
Think like a queen. A queen is not afraid to fail. Failure is another stepping stone to greatness. ~ Oprah Winfrey.
Also Read: 43 Black Queen Quotes for Strong Black Women and 68 Classy Women Quotes and Sayings for Ladies Bosses
Short Quotes About Strong Women
Above all, be the heroine of your life, not the victim. ~ Nora Ephron.
Let's be clear, I'm a strong woman. ~ Bethenny Frankel.
Doubt is a killer. You just have to know who you are and what you stand for. ~ Jennifer Lopez.
Sometimes, it takes balls to be a woman. ~ Anonymous.
She is a queen. Her soul is royalty. ~ Adrian Michael.
A really strong woman accepts the war she went through and is ennobled by her scars. ~ Carly Simon.
Some women are lost in the fire. Some women are built from it. ~ Michelle K. Some.
Don't let anyone speak for you, and don't rely on others to fight for you. ~ Michelle Obama.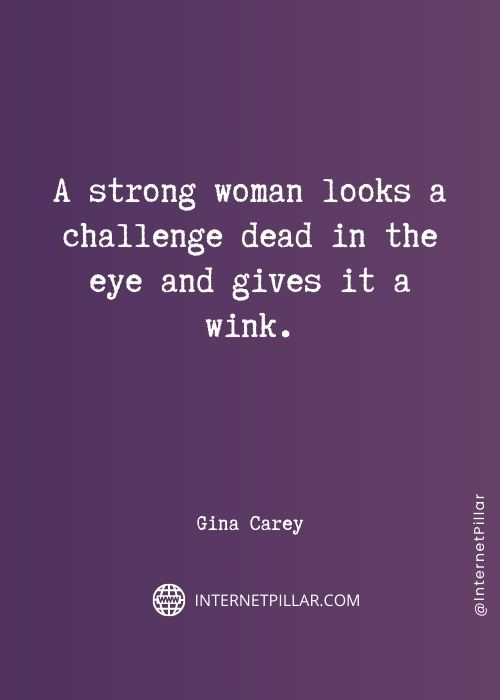 A strong woman looks a challenge dead in the eye and gives it a wink. ~ Gina Carey.
Meaningful Quotes About Strong Women
Pain shapes a woman into a warrior. ~ R.H. Sin.
I've always wanted to be a woman who isn't afraid to tell her story. ~ Andra Day.
Strong women don't have attitudes. They have standards. ~ Anonymous
If you ever find yourself in the wrong story, leave. ~ Mo Willems.
Whatever women do, they must do twice as well as men to be thought half as good. Luckily, this is not difficult. ~ Charlotte Whitton.
A girl doesn't need anyone who doesn't need her. ~ Marilyn Monroe.
She may be broken for a while, but that's ok. She's working on her, 'cause she's not one to leave a mess lying around. ~ JM Storm.
You must know this, there is always something out there that you can keep fighting for. So don't give up. ~ Heather A. Stillufsen.
Quotes About Strong Women That Will Make You Feel Proud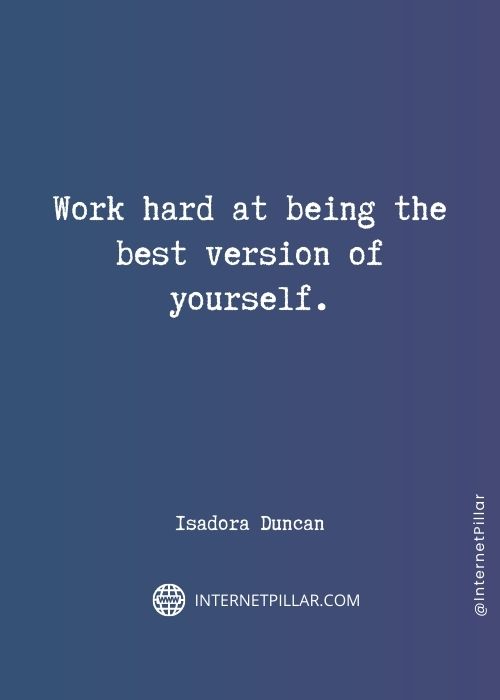 Work hard at being the best version of yourself. ~ Isadora Duncan.
She's proof that you can walk through hell and still be an angel. ~ R.H. Sin.
Never ever mistake her silence for weakness. Remember that sometimes the air stills, before the onset of a hurricane. ~ Nikita Hill.
I live to succeed, not to please you or anyone else. ~ Marilyn Monroe.
I am very definitely a woman and I enjoy it. ~ Marilyn Monroe.
A strong man can handle a strong woman. A weak man will say she has an attitude. ~ Sonya Parker.
We need to get women to the point where they aren't apologizing. It's time to take ownership in our success. ~ Tori Burch.
Instead of looking at the past, I put myself ahead twenty years and try to look at what I need to do now in order to get there then. ~ Diana Ross.
Quotes About Independent and Strong Women
I am a woman with thoughts and questions and shit to say. I say if I'm beautiful. I say if I'm strong. You will not determine my story – I will. ~ Amy Schumer.
I am not a difficult woman at all. I am simply a strong woman and know my worth. ~ Angelina Jolie.
A woman is the full circle. Within her is the power to create, nurture and transform. ~ Diane Mariechild.
Women must not depend upon the protection of man, but must be taught to protect herself. ~ Susan B. Anthony.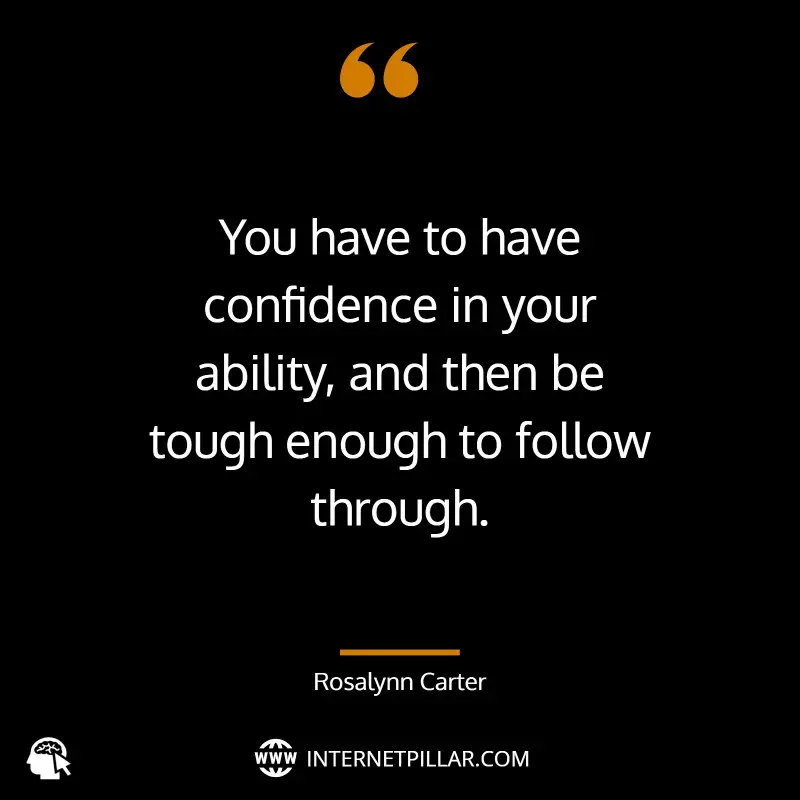 You have to have confidence in your ability, and then be tough enough to follow through. ~ Rosalynn Carter.
A strong woman builds her own world. She is one who is wise enough to know that it will attract the man she will gladly share it with. ~ Ellen J. Barrier.
My mother told me to be a lady. And for her, that meant be your own person, be independent. ~ Ruth Bader Ginsburg.
Strong women don't play the victims, don't make themselves look pitiful, and don't point fingers. They stand and they deal. ~ Mandy Hale.
Witty Quotes About Strong Women
You were wild once. Don't let them tame you. ~ Isadora Duncan.
Sometimes, I wake up and think I look horrible. And sometimes, I see a strong woman. ~ Irina Shayk.
Storms make trees take deeper roots. ~ Dolly Parton.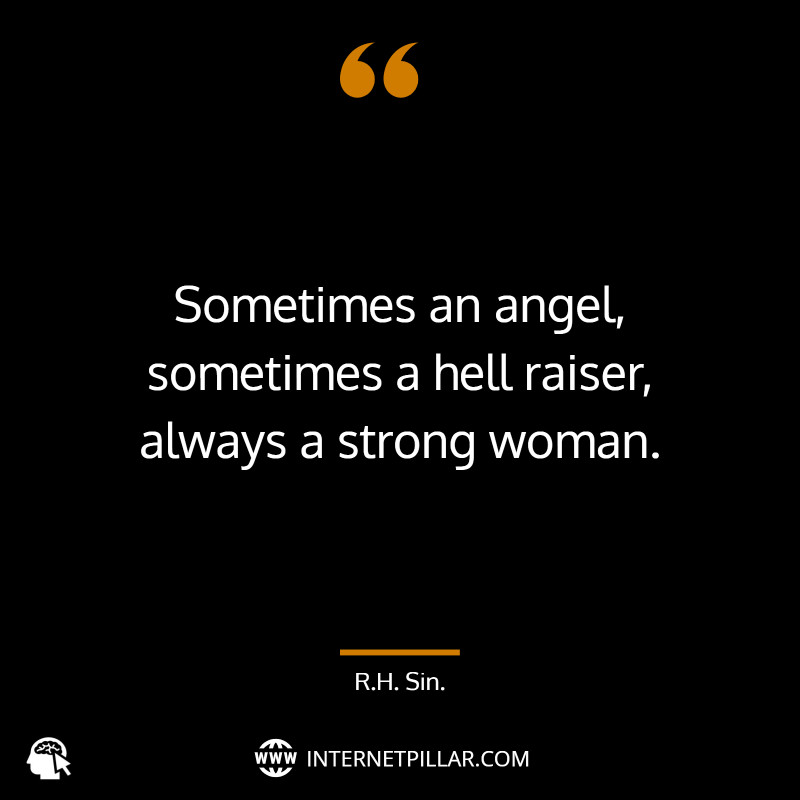 Sometimes an angel, sometimes a hell raiser, always a strong woman. ~ R.H. Sin.
A woman knows by intuition, or instinct, what is best for herself. ~ Marilyn Monroe.
She's a strong cup of black coffee in a world that is drunk on the cheap wine of shallow love. ~ JM Storm.
Quotes About Strong Women and Their Positivity
Always, always, always believe in yourself. Because if you don't then who will, sweetie? ~ Marilyn Monroe.
A strong woman is one who is able to smile this morning like she wasn't crying last night. ~ Harriet Morgan.
Take criticism seriously, but not personally. If there is truth or merit in the criticism, try to learn from it. Otherwise, let it roll right off you. ~ Hillary Clinton.
You may encounter many defeats, but you must not be defeated. In fact, it may be necessary to encounter the defeats, so you can know who you are, what you can rise from, and how you can still come out of it. ~ Maya Angelou.
Everyone has inside of her a piece of good news. The good news is that you don't know how great you can be, how much you can love, what you can accomplish, and what your potential is. ~ Anne Frank.
Quotes About Strong Women Making a Difference
Once you figure out what respect tastes like, it tastes better than attention. ~ Pink.
I don't care what you think about me. I don't think about you at all. ~ Coco Chanel.
You can say a lot of things about me, but you cannot say I don't work hard. ~ Kim Kardashian.
If you want something said, ask a man; if you want something done, ask a woman. ~ Margaret Thatcher.
Because I am a woman, I must make unusual efforts to succeed. If I fail, no one will say, 'She doesn't have what it takes.' They will say, 'Women don't have what it takes.' ~ Clare Boothe Luce.
Life is not easy for any of us. But what of that? We must have perseverance and, above all, confidence in ourselves. We must believe we are gifted for something and that this thing must be attained. ~ Marie Curie.
Amazing Strong Women Quotes
​​She was a wild one; always stomping on eggshells that everyone else tip-toed on. ~ Kaitlin Foster.
Be strong enough to stand alone, smart enough to know when you need help, and brave enough to ask for it. ~ Ziad K. Abdelnour.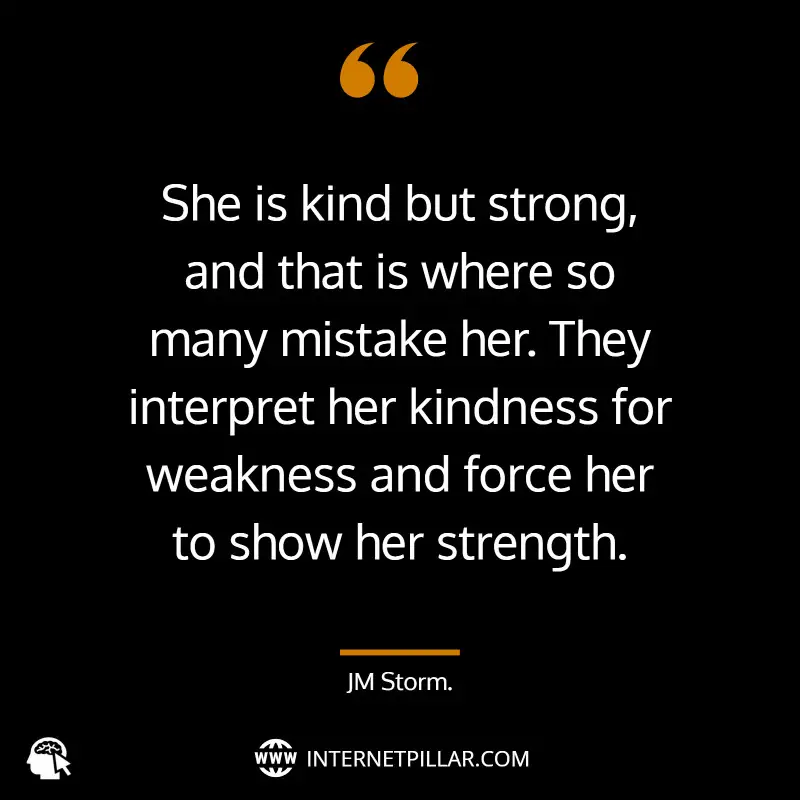 She is kind but strong, and that is where so many mistake her. They interpret her kindness for weakness and force her to show her strength. ~ JM Storm.
What made her strong was despite the million things that hurt her, she spoke of nothing—nothing but happiness. ~ J.A.
Quotes That Will Inspire Women to Stay Strong
She overcame everything that was meant to destroy her. ~ Sylvester McNutt II.
A strong woman will automatically stop trying if she feels unwanted. She won't fix it or beg, she'll just walk away. ~ Anonymous.
She is full of wounds riddled with scars, but she is still standing and she is still beautiful. ~ R.H. Sin.
Avoiding danger is no safer in the long run than outright exposure. The fearful are caught as often as the bold. ~ Helen Keller.
Powerful Strong Women Quotes
A wise girl knows her limits, a smart girl knows that she has none. ~ Marilyn Monroe.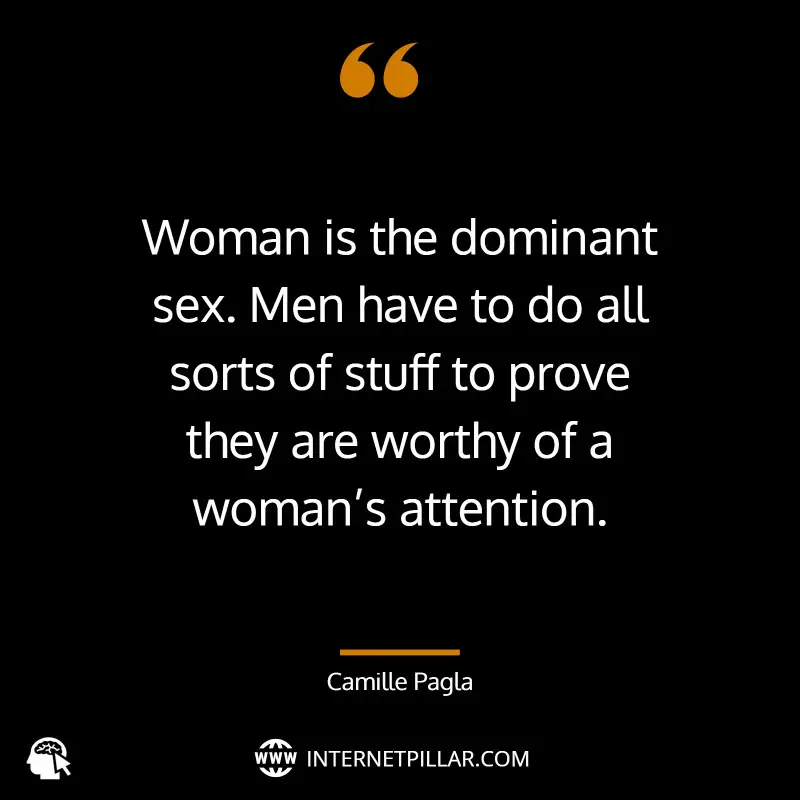 Woman is the dominant sex. Men have to do all sorts of stuff to prove they are worthy of a woman's attention. ~ Camille Pagla.
I will destroy you in the most beautiful way possible and when I leave, you will finally understand why storms are named after people. ~ Caitlyn Siehl.
I have to be seen to be believed. ~ Queen Elizabeth II.
Quotes About Women Who Face Adversity Head-on
Life is tough, my darling, but so are you. ~ Stephanie Bennett-Henry.
You don't have to play masculine to be a strong woman. ~ Mary Elizabeth Winstead.
I am no longer accepting the things I cannot change. I am changing the things I cannot accept. ~ Angela Davis.
She's a simple woman, made to look complicated by a man who isn't man enough to provide the things she deserves. ~ R.H. Sin
I keep my ideals, because in spite of everything, I still believe that people are really good at heart. ~ Anne Frank.
A smile is the best makeup a girl can wear. ~ Marilyn Monroe.
She wore her scars as her best attire. A stunning dress made of hellfire. ~ Daniel Saint.
Profound Quotes About Strong Women
When you are a strong woman, you will attract trouble. When a man feels threatened, there is always trouble. ~ Barbara Taylor Bradford.
Her damaged petals are what made her more beautiful than all the other flowers. ~ A.J. Lawless.
I know God will not give me anything I can't handle. I just wish that He didn't trust me so much. ~ Mother Teresa.
Quotes About How Loving Yourself Will Make You Stronger
She remembered who she was and the game changed. ~ Lalah Deliah.
Women are never stronger than when they arm themselves with their weaknesses. ~ Madame Marie du Deffand.
I am mine before I am anyone else's. ~ Nayyirah Waheed.
She wasn't born herself. She found herself over a long and treacherous road. And the more treacherous the road became, the more of herself she found. ~ Atticus.
Someone I loved once gave me a box full of darkness. It took me years to understand that this too, was a gift. ~ Mary Oliver.
Take care of yourself now that you're old enough to know how. Drink water, sleep eight hours, and don't go within 400 feet of a tanning booth or I'll slap you. Hard. ~ Olivia Wilde.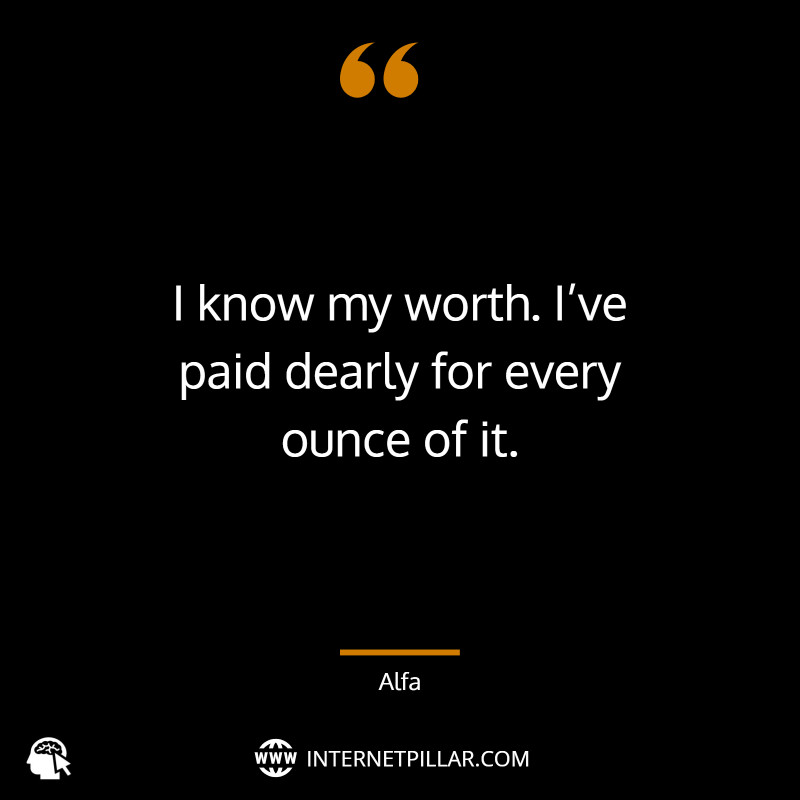 I know my worth. I've paid dearly for every ounce of it. ~ Alfa.
I am a woman phenomenally. Phenomenal woman, that's me. ~ Maya Angelou.
Quotes About Strong Women in the Society
Give a woman pain and she'll turn it into power. Give that woman chaos and she'll create peace. ~ R.H. Sin.
There are no hopeless situations; there are only men who have grown hopeless about them. ~ Clare Boothe Luce.
In the future, there will be no female leaders. There will just be leaders. ~ Sheryl Sandberg.
If fighting for women's health care and paid family leave and equal pay is playing the women's card, then deal me in. ~ Hillary Clinton.
Most people who meet my wife quickly conclude that she is remarkable. They are right about this. She is smart, funny and thoroughly charming. Often, after hearing her speak at some function or working with her on a project, people will approach me and say something to the effect of, 'You know, I think the world of you, Barack, but your wife, wow!' ~ Barack Obama.
Women are leaders everywhere you look—from the CEO who runs a Fortune 500 company to the housewife who raises her children and heads her household. Our country was built by strong women, and we will continue to break down walls and defy stereotypes. ~ Nancy Pelosi.
We need women at all levels, including the top, to change the dynamic, reshape the conversation, to make sure women's voices are heard and heeded, not overlooked and ignored. ~ Sheryl Sandberg.
Sweet Quotes About Strong Women
We are made of all those who have built and broken us. ~ Atticus.
No one ever told me I was pretty when I was a little girl. All little girls should be told they're pretty, even if they aren't. ~ Marilyn Monroe.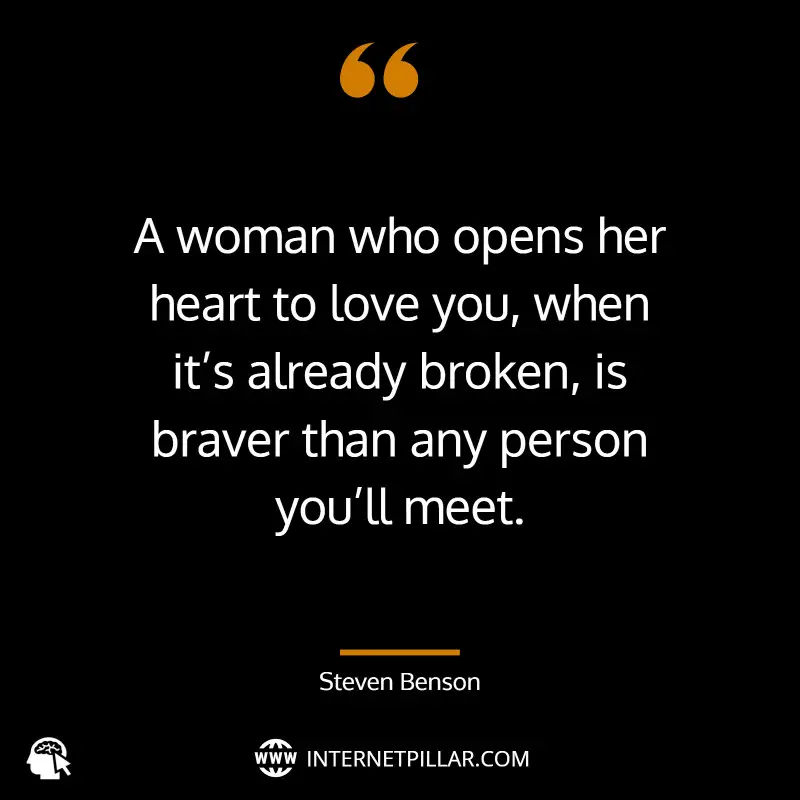 A woman who opens her heart to love you, when it's already broken, is braver than any person you'll meet. ~ Steven Benson.
If you can make a girl laugh, you can make her do anything. ~ Marilyn Monroe.
Great Quotes About Strong Women Raising Each Other Up
I love the person I've become, because I fought to become her. ~ Anonymous.
She is dangerous when she is hurt. She can easily destroy everything around her, but she doesn't. Instead, she destroys herself. ~ Aletta S.
Females are the most beautiful, gorgeous creatures in the whole world. And I think that we are gorgeous no matter what size we are. ~ Alicia Keys.
Women that believe in each other can survive anything. Women who believe in each other create armies that will win kingdoms and wars. ~ Nikita Gill.
---
Other Quotes Articles
References and Sources: