It is pretty easy to lose sight of who we truly are, what we believe in when we get influenced by external factors and expectations from society. 
Here are some powerful Losing yourself quotes for you.
---
Losing Yourself Quotes
There is no way to find yourself until you discover how utterly to lose yourself. ~ Rufus Jones.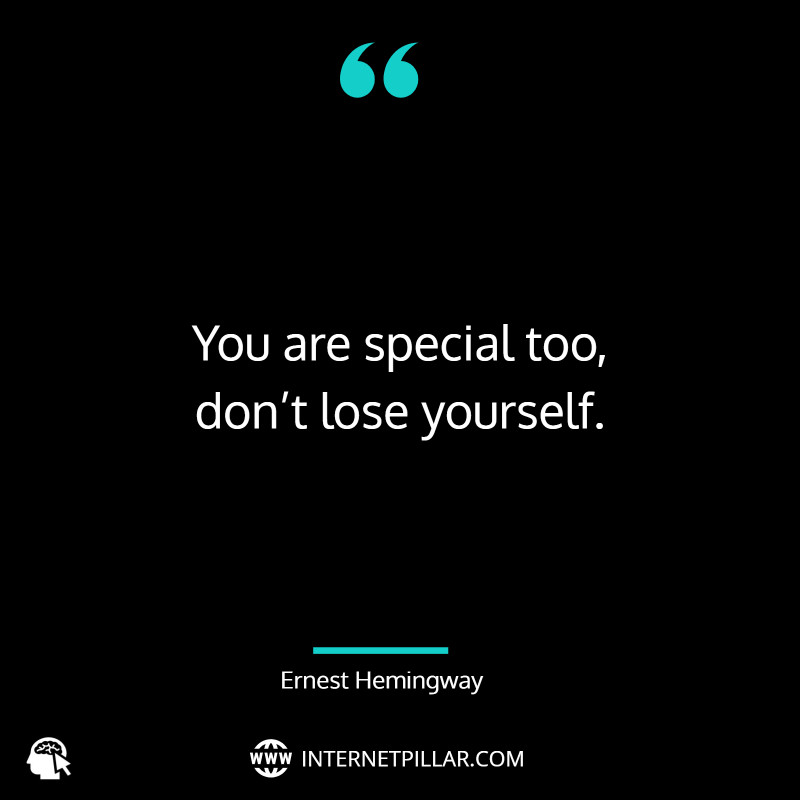 You are special too, don't lose yourself. ~ Ernest Hemingway.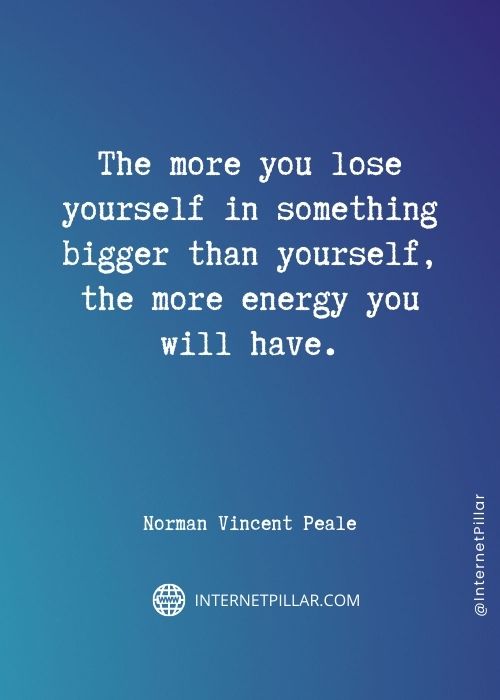 The more you lose yourself in something bigger than yourself, the more energy you will have. ~ Norman Vincent Peale.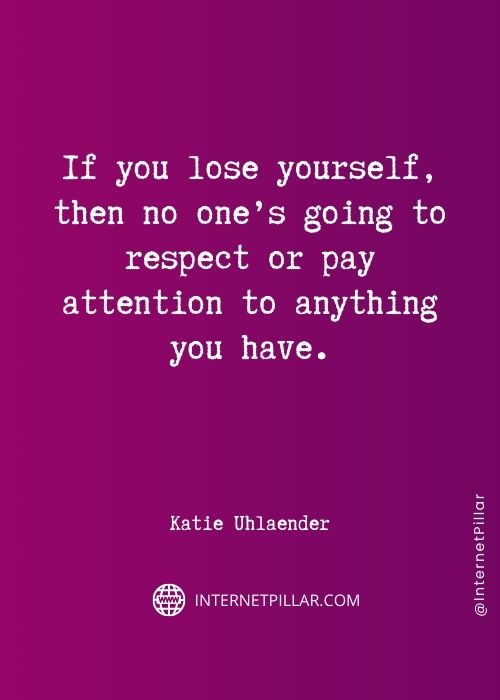 If you lose yourself, then no one's going to respect or pay attention to anything you have. ~ Katie Uhlaender.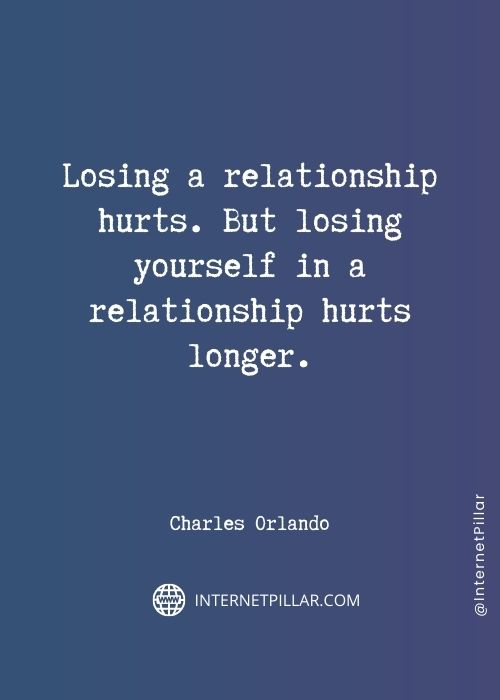 Losing a relationship hurts. But losing yourself in a relationship hurts longer. ~ Charles Orlando.
Losing yourself is far more painful than losing a relationship. And it will take you forever to find your strength, dignity, and truth again. ~ Aska Kolton.
Never lose faith in yourself, and never lose hope; remember, even when this world throws its worst and then turns its back, there is still always hope. ~ Pittacus Lore.
You have to lose yourself to find yourself. ~ Willem Dafoe.
People aren't defined by their relationship. The whole point is being true to yourself and not losing yourself in relationships, whether romances or friendships. ~ Nina Dobrev.
There's nothing like losing yourself in someone else's troubles to make you forget your own. ~ Therese Anne Fowler.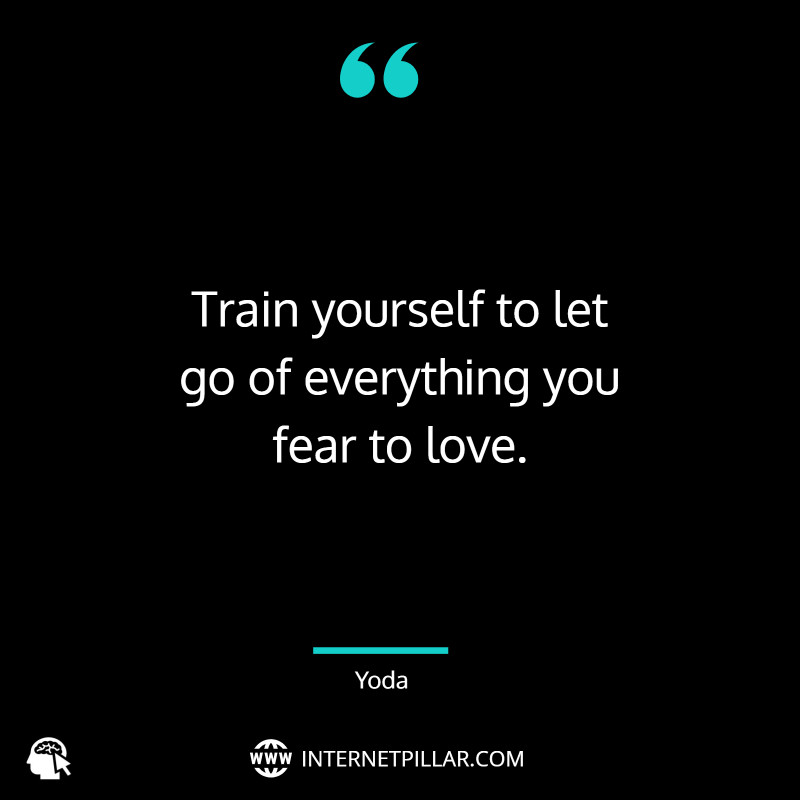 Train yourself to let go of everything you fear to love. ~ Yoda.
Only you can find yourself by losing yourself again and again in the deep darkness of your driving desires. ~ Debasish Mridha.
Also Read: Losing Friends Quotes and Sayings to Comfort You and Losing Quotes and Sayings to Help You With Winning
Best Losing Yourself Quotes
You can lose your home, you can lose your family and it can be devastating, but if you lose yourself you have nothing. ~ Constable Benton Fraser.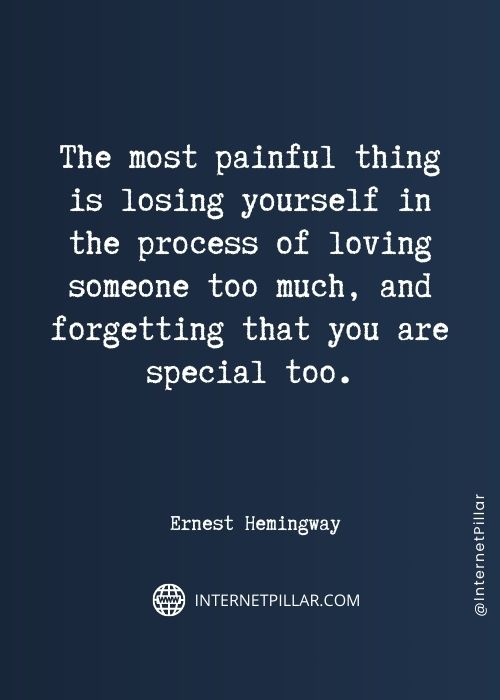 The most painful thing is losing yourself in the process of loving someone too much, and forgetting that you are special too. ~ Ernest Hemingway.
It's ok to lose someone. But it's not ok to lose yourself for someone. ~ Hiral Nagda.
It is one thing to lose people you love. It is another to lose yourself. That is a greater loss. ~ Donna Goddard.
The only person you should ever fear losing in a relationship is you yourself. ~ Miya Yamanouchi.
Lose yourself, find yourself, it's all the same in the end. ~ Alice.
Just because you're breathing, doesn't mean you're alive. ~ Tablo.
It is never too late to be what you might have been. ~ George Eliot.
Top Losing Yourself Quotes
Dance is the only thing that lets you lose yourself and find yourself at the same time. ~ Pete Townshend.
The best way to find yourself is to lose yourself in the service of others. ~ Mahatma Gandhi.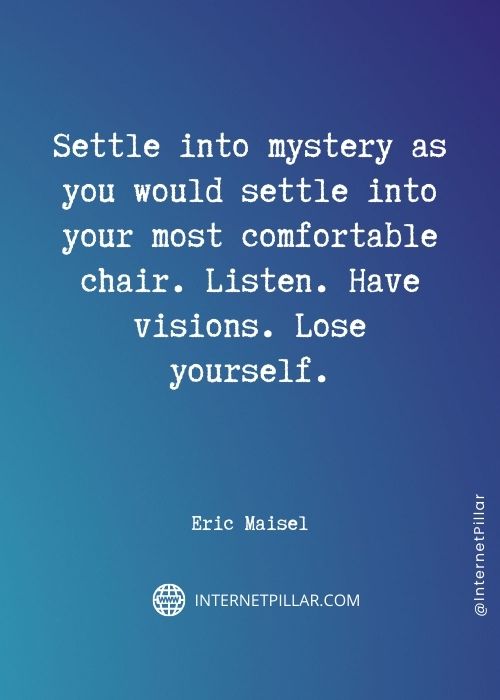 Settle into mystery as you would settle into your most comfortable chair. Listen. Have visions. Lose yourself. ~ Eric Maisel.
It is one thing to lose people you love. It is another to lose yourself. That is a greater loss. ~ Donna Go.
It's great if you can help others, but seriously don't lose yourself in the process! ~ Karen Gibbs.
It is so important as a caregiver not to become so enmeshed in the role that you lose yourself. It's neither good for you nor your loved one. ~ Dana Reeve.
Once you lose yourself, you have two choices: find the person you used to be, or lose that person completely. ~ H.G. Wells.
There is something magical about losing yourself in a world that doesn't exist. ~ Lyra Parish.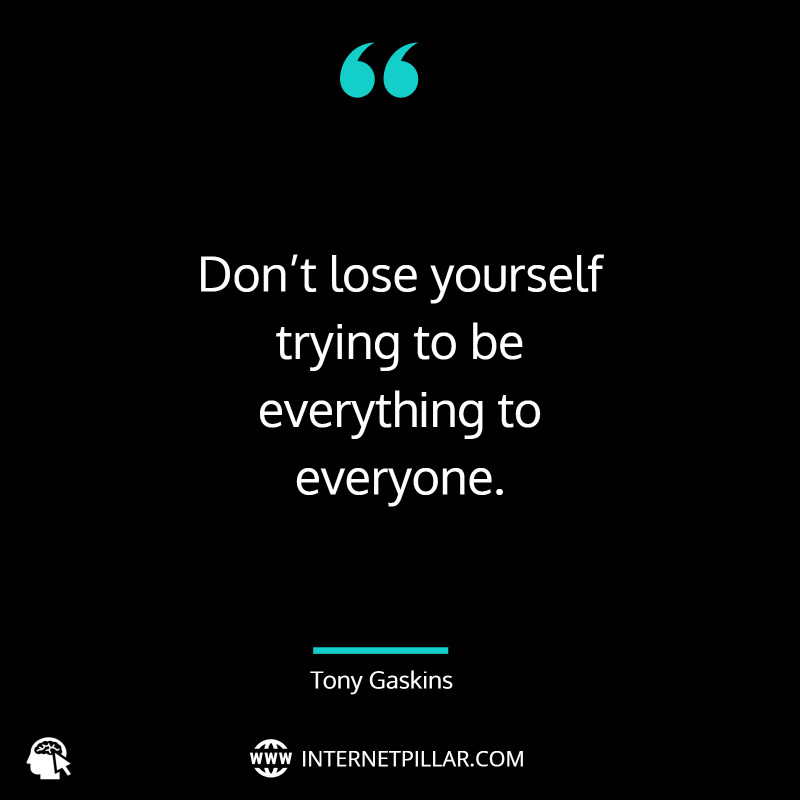 Don't lose yourself trying to be everything to everyone. ~ Tony Gaskins.
Great Losing Yourself Quotes
Man stands in his own shadow and wonders why it's dark. ~ Zen Proverb.
When you lose touch with yourself, you lose yourself in the world. ~ Eckhart Tolle.
Art enables us to find ourselves and lose ourselves at the same time. ~ Thomas Merton.
Never let the crowd fool you into becoming like them. ~ ATGW.
If you realize what the real problem is – losing yourself – you realize that this itself is the ultimate trial. ~ Joseph Campbell.
---
Other Articles
---
Sources and Inspiration: