Love is a strong emotion that we all experience in our lives.
Love is a beautiful and enduring force that blossoms over time transforming initial intense feelings into deeper connections.
The "Love Grows" quotes compiled here serve as reminders of this profound truth, reminding us of love's evolving nature.
Love takes time and effort to grow, manifesting in myriad forms – fresh romances, mature relationships, lifelong friendships, or familial bonds.
It's an experience shared by all, showing us how what once seemed impossible can morph into something remarkable with the right companion.
This post brings together 72 of the best "Love Grows" quotes by notable individuals, chosen to inspire and provoke thought.
Reflect on these sayings and share any that touch your heart with others.
---
Best Love Grows Quotes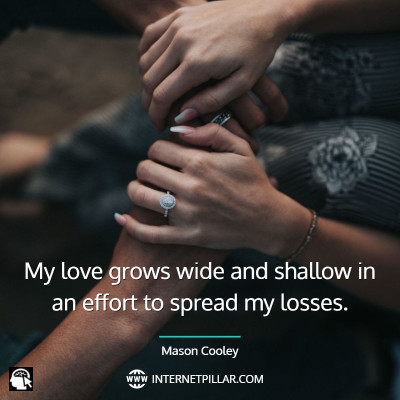 My love grows wide and shallow in an effort to spread my losses. ~ Mason Cooley.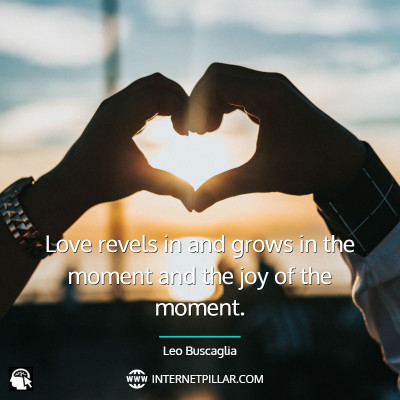 Love revels in and grows in the moment and the joy of the moment. ~ Leo Buscaglia.
Love is something that grows, that comes from nourishment; it builds. ~ Gisele Bundchen.
A flower falls, even though we love it; and a weed grows, even though we do not love it. ~ Dogen.
All grace grows as Love to the Word of God grows. ~ Philip Henry.
Wisdom delights in water; love delights in hills. Wisdom is stirring; love is quiet. Wisdom is merry; love grows old. ~ Confucius.
Love is a second life; it grows into the soul, warms every vein, and beats in every pulse. ~ Joseph Addison.
Love grows by service. ~ Charlotte Perkins Gilman.
Love begins with a smile, grows with a kiss, and ends with a teardrop. ~ Saint Augustine.
Famous Love Grows Quotes
Love only grows by sharing. You can only have more for yourself by giving it away to others. ~ Brian Tracy.
Love grows by not giving to us. And if our passion for poetry lives on and persists, it is because poetry offers us only its bits of lint. ~ Kiki Dimoula.
Love is preserved by wisdom. Destroyed by demand, tested by doubt, nourished by longing. It blossoms with faith and grows with gratitude. ~ Sri Sri Ravi Shankar.
True love grows by sacrifice and the more thoroughly the soul rejects natural satisfaction the stronger and more detached its tenderness becomes…. ~ Teresa of Ávila.
True love in this differs from gold and clay, that to divide is not to take away. Love is like understanding, that grows bright, gazing on many truths. ~ Percy Bysshe Shelley.
We bury love; Forgetfulness grows over it like grass: That is a thing to weep for, not the dead. ~ Alexander Smith.
Related: Love is Blind Quotes and Sayings for Lovers and Self-Love Quotes to Start Loving Yourself
Popular Love Grows Quotes
As your silence grows; your friendliness, your love grows; your life becomes a moment-to-moment dance, a joy, a celebration. ~ Rajneesh.
Love grows from the rich foam of forgiveness, mongrels make good dogs, and the evidence of God exists in the roundness of things. ~ Wally Lamb.
The battles, the fights, the bruises, the bites. That's the way true love grows. ~ Ray Davies.
When hate grows to love, hateful events of the past becomes the foundations and pillars upon which the love rests. ~ Ikechukwu Izuakor.
She plants love, and she grows roses. The fragrance of romance comes from the blossom that blooms in the heart. ~ Jarod Kintz.
Love grows by practice; there is no other way. ~ Eknath Easwaran.
I think friendship is more important than love, but that love that grows out of friendship is the very best of all. ~ Jane Green.
Top Love Grows Quotes
Forgiveness is the flower of love and kindness; it only grows in the bravest heart. ~ Debasish Mridha.
Our love grows soft if it is not strengthened by truth, and our truth grows hard if it is not softened by love. ~ John R.W. Stott.
The soul that walks in love neither tires others nor grows tired. ~ John of the Cross.
Love is the only flower that grows and blossoms without the aid of the seasons. ~ Khalil Gibran.
Act on what you love, not from what you fear, and watch how fear fades as love grows. ~ Guy Finley.
When our faith becomes nothing more than a series of rules and regulations, joy flees and our love for Christ grows cold. ~ Billy Graham.
Her smile energizes me as the sun photosynthesizes life. Our love grows daily. ~ Jarod Kintz.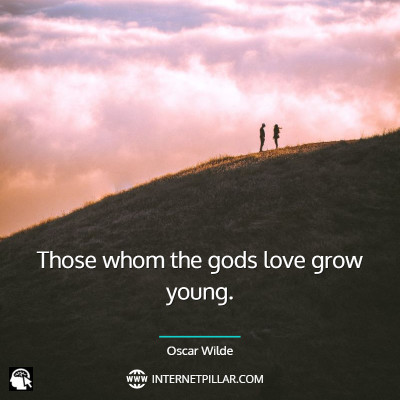 Those whom the gods love grow young. ~ Oscar Wilde.
When love grows diseased, the best thing we can do is to put it to a violent death. I cannot endure the torture of a lingering and consumptive passion. ~ George Etherege.
Powerful Love Grows Quotes
My heart only grows more powerful the more my flowing love goes unabsorbed, unobserved, and unappreciated. ~ Jarod Kintz.
The love for material things grows like a fungus in the soul and destroys the loveliness of the human heart utterly. ~ Caryll Houselander.
I detect more good than evil in humanity. Love lights more fires than hate extinguishes, And men grow better as the world grows old. ~ Ella Wheeler Wilcox.
The days grow shorter, the nights grow longer, The headstones thicken along the way; And life grows sadder, but love grows stronger For those who walk with us day by day. ~ Ella Wheeler Wilcox.
Beauty grows in you to the extent that love grows, because charity itself is the soul's beauty. ~ Saint Augustine.
So many believe that it is love that grows, but it is the knowing that grows and love simply expands to contain it. ~ William P. Young.
As your love grows, you will find that your attachment to this world will begin to fall away. ~ Frederick Lindemann.
Leave your mark on the world by leaving behind a child who grows up to love and serve the Lord. ~ Elizabeth George.
Inspiring Love Grows Quotes
Love and Hate: both are four-lettered and both involve passion. And sometimes when love turns into hate, passion grows murderous. ~ Natalya Vorobyova.
Compassion grows in us when we know how the energy of love is available all around us. ~ Sharon Salzberg.
Love grows, lust wastes by enjoyment. ~ William Penn.
I love thee, I love thee with a love that shall not die. Till the sun grows cold and the stars grow old. ~ William Shakespeare.
Love lights more fires than hate extinguishes, and men grow better as the world grows old. ~ Ella Wheeler Wilcox.
Love grows. Lust wastes by Enjoyment, and the Reason is, that one springs from an Union of Souls, and the other from an Union of Sense. ~ William Penn.
Deep Love Grows Quotes
I believe that love expands. As you give love out, it's received and reciprocated and it grows. That's the beauty of it. ~ Hill Harper.
Mother's love grows by giving. ~ Charles Lamb.
My love grows long, and my smile is wide. My gaze is deep, and my penchant for making up words is apopleggio. ~ Jarod Kintz.
The love of money grows as the money itself grows. ~ Juvenal.
Love grows by giving. The love we give away is the only love we keep. The only way to retain love is to give it away. ~ Elbert Hubbard.
Love grows from stable relationships, shared experience, loyalty, devotion, trust. ~ Richard Wright.
Our love grows soft if it is not strengthened by truth, and our truth grows hard if it is not softened by love. ~ John Stott.
Where love is great, the littlest doubts are fear; Where little fears grow great, great love grows there. ~ William Shakespeare.
Every genuine expression of love grows out of a consistent and total surrender to God. ~ Martin Luther King, Jr.
Meaningful Love Grows Quotes
Without prayer, our faith is weakened, our love grows cold, our hope becomes uncertain. ~ Terence Cooke.
Whatever our souls are made of, his and mine are the same. ~ Emily Bronte.
Love is like a tree, it grows of its own accord, it puts down deep roots into our whole being. ~ Victor Hugo.
This brief lifetime is my opportunity to receive love, deepen love, grow in love, and give love. ~ Henri Nouwen.
One does not fall in love; one grows into love, and love grows in him. ~ Karl A. Menninger.
Love grows more tremendously full, swift, poignant, as the years multiply. ~ Zane Grey.
Love is a rare herb that makes a friend even of a sworn enemy and this herb grows out of nonviolence. ~ Mahatma Gandhi.
Since love grows within you, so beauty grows. For love is the beauty of the soul. ~ Saint Augustine.
One does not fall "in" or "out" of love. One grows in love. ~ Leo Buscaglia.
Through selfless work, love of God grows in heart. ~ Ramakrishna.
Our Lord is the ground from whom our prayer grows and in his love and grace he himself gives us our prayers. ~ Julian of Norwich.
Real love changes and grows with time and discovers new ways of expressing itself. ~ Paulo Coelho.
The object of love expands and grows before us to eternity, until it includes all that is lovely, and we become all that can love. ~ Henry David Thoreau.
---
So these were the 72 top quotes about Love Grows.I
If you like these quotes and sayings, then you can also read my other posts on You Only Live Once quotes and Heavy Heart quotes.