Success is a result of persistent efforts towards achieving one's dreams daily.
It demands motivation, hard work and perseverance.
A compilation of "78 Secret Quotes and Sayings" can serve as a valuable guide to unlock success.
These quotes encapsulate wisdom that can inspire and fuel your journey towards achieving your goals.
---
Table of Contents
Best Secret Quotes
The best way of keeping a secret is to pretend there isn't one. ~ Margaret Atwood.
There are no secrets that time does not reveal. ~ Jean Racine.
The secret of all victory lies in the organization of the non-obvious. ~ Oswald Spengler.
Secrets are made to be found out with time. ~ Charles Sanford.
Keeping secrets will always lead to unhappiness and communication is the key to love. ~ Laura Esquivel.
One secret of success in life is for a man to be ready for his opportunity when it comes. ~ Benjamin Disraeli.
A secret's worth depends on the people from whom it must be kept. ~ Carlos Ruiz Zafón.
Every man has his secret sorrows which the world knows not; and oftentimes we call a man cold when he is only sad. ~ Henry Wadsworth Longfellow.
Put your heart, mind, and soul into even your smallest acts. This is the secret of success. ~ Swami Sivananda.
The secret of genius is to carry the spirit of the child into old age, which means never losing your enthusiasm. ~ Aldous Huxley.
Secrets bind and separate in strict accordance with who's in them. ~ Lionel Shriver.
The true secret of happiness lies in taking a genuine interest in all the details of daily life. ~ William Morris.
Adopt the pace of nature: her secret is patience. ~ Ralph Waldo Emerson.
But some secrets are too delicious not to share. ~ Suzanne Collins.
The secret of a happy marriage is finding the right person. You know they're right if you love to be with them all the time. ~ Julia Child.
The secret of happiness is something to do. ~ John Burroughs.
Still round the corner there may wait, A new road or a secret gate. ~ J. R. R. Tolkien.
Related:
Famous Secret Quotes
Secrets are the kind of adventure she needs. Secrets are safe, and they do much to make you different. On the inside where it counts. ~ E.L. Konigsburg.
A real secret is something which only one person knows. ~ Idries Shah.
How can we expect another to keep our secret if we have been unable to keep it ourselves?. ~ Francois de La Rochefoucauld.
The only secrets are the secrets that keep themselves. ~ George Bernard Shaw.
The secret to success is good leadership, and good leadership is all about making the lives of your team members or workers better. ~ Tony Dungy.
Secrets are like pregnancies hereabouts. You can hide them for a while but then they will start screaming. ~ Jim Crace.
A secret is most valuable when it remains a secret. ~ Brian Herbert.
The secret to strong security: less reliance on secrets. ~ Whitfield Diffie.
He who is not everyday conquering some fear has not learned the secret of life. ~ Ralph Waldo Emerson.
The secret of getting ahead is getting started. ~ Mark Twain.
The secret of life is enjoying the passage of time. ~ James Taylor.
Too many people spend money they haven't earned to buy things they don't want to impress people they don't like. ~ Will Rogers.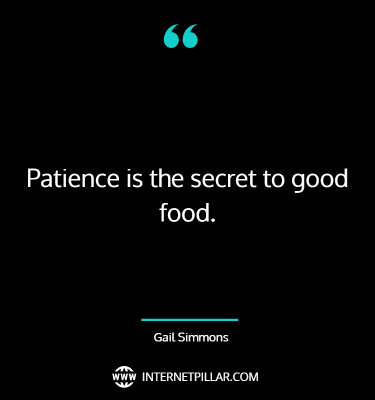 Patience is the secret to good food. ~ Gail Simmons.
The secret of success is to be in harmony with existence, to be always calm to let each wave of life wash us a little farther up the shore. ~ Cyril Connolly.
In all chaos there is a cosmos, in all disorder a secret order. ~ Carl Jung.
The real secret of success is enthusiasm. ~ Walter Chrysler.
The secret of our success is that we never, never give up. ~ Wilma Mankiller.
We keep secrets from ourselves that all along we know. ~ Susan Griffin.
Popular Secret Quotes
The secret to film is that it's an illusion. ~ George Lucas.
The man who can keep a secret may be wise, but he is not half as wise as the man with no secrets to keep. ~ Edgar Watson Howe.
Some secrets are like fossils and the stone has become too heavy to turn over. ~ Delphine de Vigan.
Secrets have a way of making themselves felt, even before you know there's a secret. ~ Jean Ferris.
There are no secrets better kept than the secrets everybody guesses. ~ George Bernard Shaw.
We're all working together; that's the secret. ~ Sam Walton.
The secret of a happy marriage remains a secret. ~ Henny Youngman.
The secret to happiness is to face the fact that the world is horrible. ~ Bertrand Russell.
A secret remains a secret until you make someone promise never to reveal it. ~ Fausto Cercignani.
The secret of happiness is variety, but the secret of variety, like the secret of all spices, is knowing when to use it. ~ Daniel Gilbert.
Secrets are a part of life. Their mysteries make our world beautiful. Their depths inspire our hearts, intrigue our minds, and embrace our very souls. ~ Imania Margria.
Some secrets are better left at that as secrets. ~ Candace Bushnell.
Whoever wishes to keep a secret must hide the fact that he possesses one. ~ Johann Wolfgang von Goethe.
A secret is too little for one, enough for two, and too much for three. ~ James Howell.
The secret of staying young is to live honestly, eat slowly, and lie about your age. ~ Lucille Ball.
A good friend keeps your secrets for you. A best friend helps you keep your own secrets. ~ Lauren Oliver.
Top Secret Quotes
The first rule in keeping secrets is nothing on paper. ~ Thomas Powers.
The secret of success is to be ready when your opportunity comes. ~ Benjamin Disraeli.
The secret of life is honesty and fair dealing. If you can fake that, you've got it made. ~ Groucho Marx.
The secret of success is sincerity. ~ Jean Giraudoux.
Some secrets are meant to stay secret forever. ~ Liane Moriarty.
The secret to life is meaningless unless you discover it yourself. ~ W. Somerset Maugham.
A secret makes a woman woman. ~ Gosho Aoyama.
Let me tell you the secret that has led me to my goal. My strength lies solely in my tenacity. ~ Louis Pasteur.
A kiss is a secret which takes the lips for the ear. ~ Edmond Rostand.
Mistakes and pressure are inevitable; the secret to getting past them is to stay calm. ~ Travis Bradberry.
If there is any one secret of success, it lies in the ability to get the other person's point of view and see things from that person's angle as well as from your own. ~ Henry Ford.
The secret ingredient to every meal is love. And also garlic. ~ Michael Sorrentino.
The secret of happiness is: Find something more important than you are and dedicate your life to it. ~ Daniel Dennett.
The secret was to just be cool, stay in God's graces, and work it out. ~ Solomon Burke.
Secrets tear you apart. ~ Mitch Albom.
With a secret like that, at some point the secret itself becomes irrelevant. The fact that you kept it does not. ~ Sara Gruen.
Short Secret Quotes
The secret of freedom lies in educating people, whereas the secret of tyranny is in keeping them ignorant. ~ Maximilien Robespierre.
The greatest secrets are always hidden in the most unlikely places. ~ Roald Dahl.
Three can keep a secret, if two of them are dead. ~ Benjamin Franklin.
I thought about how there are two types of secrets: the kind you want to keep in, and the kind you don't dare to let out. ~ Ally Carter.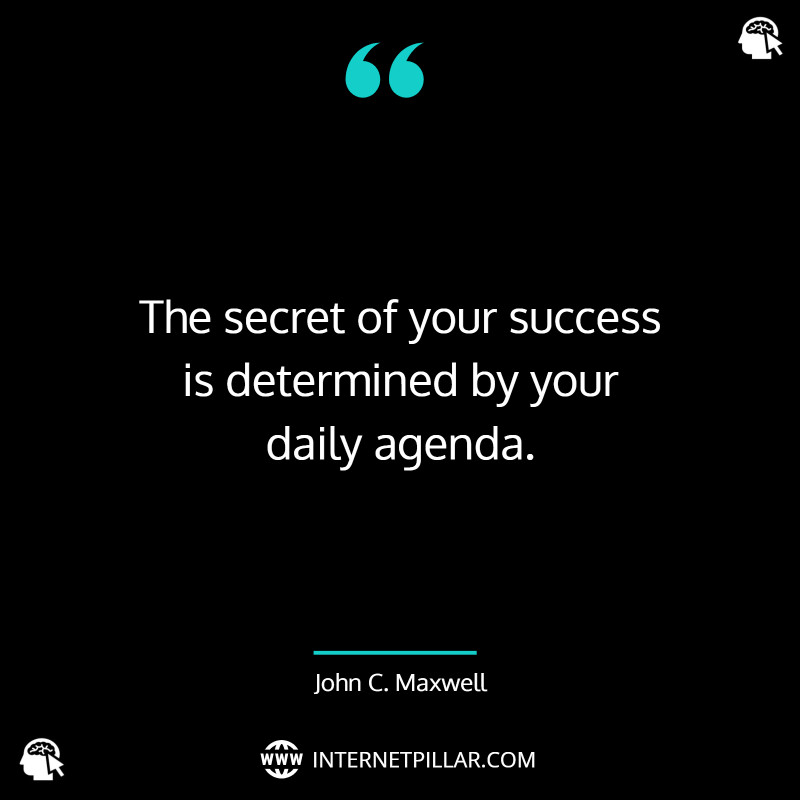 The secret of your success is determined by your daily agenda. ~ John C. Maxwell.
Perseverance, secret of all triumphs. ~ Victor Hugo.
The secret of success is constancy to purpose. ~ Benjamin Disraeli.
The secret of your future is hidden in your daily routine. ~ Mike Murdock.
The secret to life is finding joy in ordinary things. I'm interested in happiness. ~ Ruth Reichl.
Three can keep a secret, if two of them are dead. ~ Benjamin Franklin.
All secrets become deep. All secrets become dark. That's in the nature of secrets. ~ Cory Doctorow.
---
So these were the 78 quotes about secret for success.
If these quotes and sayings connect with you, check out our other posts on teenager quotes and horse riding quotes.