Spiritual Healing is a journey of self-discovery, fostering harmony within oneself amidst life's challenges.
This process may seem arduous, but inspirational spiritual healing quotes can offer the strength and peace required to endure any hardship.
These spiritual healing quotes serve as gentle reminders of our inherent ability to heal and transform ourselves, emphasizing that we are our own greatest healers and guides.
Spiritual healing involves letting go of incongruities to truly embrace our authentic selves. It is a process deeply rooted in connection – with others, love, the universe and our soul.
Ultimately, it is a personal journey that leads us back home to ourselves when we feel lost, urging us to release, embrace, expand and transform.
Always remember, the answers you seek lie within you.
---
Top 10 Spiritual Healing Quotes
Take care of your inner, spiritual beauty. That will reflect in your face. ~ Dolores del Rio.
The greater the doubt, the greater the awakening. ~ Albert Einstein.
The more you recognize the immense good within you, the more you magnetize immense good around you. ~ Alan Cohen.
Out of suffering have emerged the strongest souls; the most massive characters are seared with scars. ~ Kahlil Gian.
One of the most healing things you can do is recognize where in your life you are your own poison. ~ Steve Maraboli.
We can never obtain peace in the outer world until we make peace with ourselves. ~ Dalai Lama.
We must all suffer from one of two pains: the pain of discipline or the pain of regret. The difference is discipline weighs ounces while regret weighs tons. ~ Chandan Negi.
The soul always knows what to do to heal itself. The challenge is to silence the mind. ~ Caroline Myss.
Begin to see yourself as a soul with a body rather than a body with a soul. ~ Wayne Dyer.
Money isn't the solution to your problems. It only lets you carry your unhappiness around in style. ~ Shannon L. Alder.
Famous Spiritual Healing Quotes
Taking the time to meditate is as important as taking the time to breathe. One pumps oxygen into the body, the other pumps peace into the mind. ~ Marianne Williamson.
Prayer is an act of love; words are not needed. Even if sickness distracts from thoughts, all that is needed is the will to love. ~ Saint Teresa of Avila.
The awakening of consciousness is the next evolutionary step for mankind. ~ Eckhart Tolle.
We must be willing to let go of the life we have planned, so as to have the life that is waiting for us. ~ E.M. Forster.
You have to grow from the inside out. None can teach you, none can make you spiritual. There is no other teacher but your own soul. ~ Swami Vivekananda.
Forgive, no one is perfect, and our learning lasts for a lifetime. ~ Bangambiki Habyarimana.
You will burn and you will burn out; you will be healed and come back again. ~ Fyodor Dostoevsky.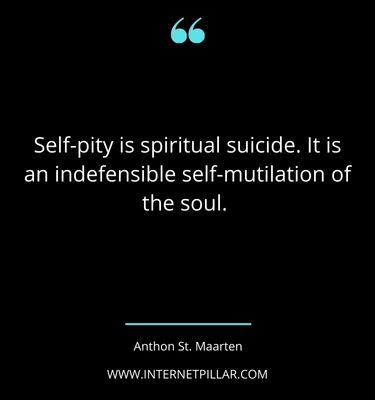 Self-pity is spiritual suicide. It is an indefensible self-mutilation of the soul. ~ Anthon St. Maarten.
Our prayers are answered not when we are given what we ask, but when we are challenged to be what we can be. ~ Morris Adler.
The meaning of life is just to be alive. It is so plain and so obvious and so simple. And yet, everybody rushes around in a great panic as if it were necessary to achieve something beyond themselves. ~ Alan Watts.
I have so much to do that I shall spend the first three hours in prayer. ~ Martin Luther.
Related Quotes: Quotes about Healing about Body, Mind and Soul and Best Spirituality Quotes to Awaken Your Life and Lift Up Your Soul
Popular Spiritual Healing Quotes
Spiritual healing occurs as we begin to consciously reconnect with our essential being – the wise, loving, powerful, creative entity that we are at our core. ~ Shakti Gawain.
If I am not for myself, who will be for me? If I am not for others, what am I? And if not now, when? – Rabbi Hillel.
Love bears all things, believes all things, hopes all things, endures all things. ~ Corinthians.
What is necessary to change a person is to change his awareness of himself. ~ Aaham H. Maslow.
The final and only act of healing is to accept that there is nothing wrong with you. ~ Robert Holden.
Spiritual healing is the ultimate process of restoring balance and harmony within the body, mind, and spirit. ~ Chandan Negi.
We are not human beings having a spiritual experience. We are spiritual beings having a human experience. ~ Pierre Teilhard de Chardin.
Love one another and help others to rise to the higher levels, simply by pouring out love. Love is infectious and the greatest healing energy. ~ Sai Baba.
Nurture your mind with great thoughts, for you will never go any higher than you think. ~ Benjamin Disraeli.
Healing yourself is connected with healing others. ~ Yoko Ono.
Great Spiritual Healing Quotes
Enlightenment is nothing more than the complete absence of resistance to what is. End of story. ~ Adyashanti.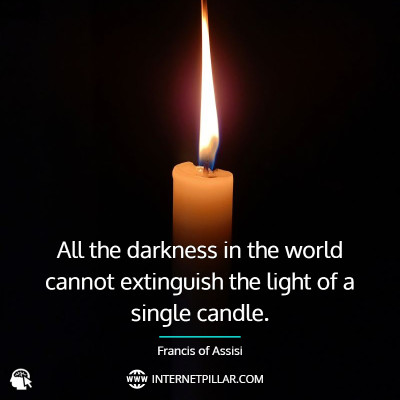 All the darkness in the world cannot extinguish the light of a single candle. ~ Francis of Assisi.
Choose being kind over being right, and you'll be right every time. ~ Richard Carlson.
The quieter you become, the more you can hear. ~ Ram Dass.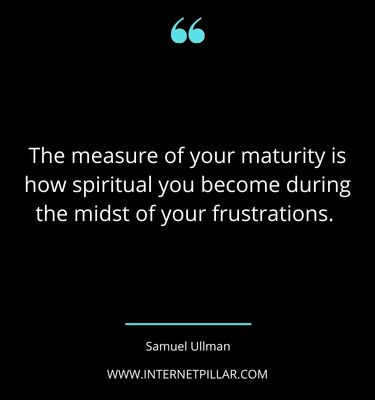 The measure of your maturity is how spiritual you become during the midst of your frustrations. ~ Samuel Ullman.
At any moment, you have a choice, that either leads you closer to your spirit or further away from it. ~ Thich Nhat Hanh.
The mind is like a fertile garden in which anything that is planted, flowers or weeds, will grow. ~ Bruce Lee.
The Way is not in the sky; the Way is in the heart. ~ Buddha.
Physical strength can never permanently withstand the impact of spiritual force. ~ Franklin D. Roosevelt.
Rather than being your thoughts and emotions, be the awareness behind them. ~ Eckhart Tolle.
Believe in your infinite potential. Your only limitations are those you set upon yourself. ~ Roy T. Bennett.
The soul is placed in the body like a rough diamond and must be polished, or the luster of it will never appear. ~ Daniel Defoe.
Best Spiritual Healing Quotes
Love yourself first and everything else falls into line. You really have to love yourself to get anything done in this world. ~ Lucille Ball.
Much of spiritual life is self–acceptance, maybe all of it. ~ Jack Kornfield.
Healing may not be so much about getting better, as about letting go of everything that isn't you – all of the expectations, all of the beliefs – and becoming who you are. ~ Rachel Naomi Remen.
The practice of forgiveness is our most important contribution to the healing of the world. ~ Marianne Williamson.
Knowing others is wisdom, knowing yourself is enlightenment. ~ Lao Tzu.
Natural forces within us are the true healers of disease. ~ Hippocrates.
Every evil is a sickness of soul, but virtue offers the cause of its health. ~ Saint Basil.
Music should be healing. Music should uplift the soul. Music should inspire. ~ Hazrat Inayat Khan.
When there's nothing but humility, there's nothing but spiritual oneness. ~ Frederick Lenzem.
Thoughts become things. If you see it in your mind, you will hold it in your hand. ~ Bob Proctor.
The want of goods is easily repaired, but the poverty of the soul is irreparable. ~ Michel de Montaigne.
Wise Spiritual Healing Quotes
Everything that is done in the present affects the future in the form of consequence and affects the past in the form of redemption. ~ Paulo Coelho.
Happiness is your nature. It is not wrong to desire it. What is wrong is seeking it outside when it is inside. ~ Ramana Maharshi.
Once we believe in ourselves, we can risk curiosity, wonder, spontaneous delight, or any experience that reveals the human spirit. ~ E.E. Cummings.
Happiness cannot be traveled to, owned, earned, worn or consumed. Happiness is the spiritual experience of living every minute with love, grace and gratitude. ~ Denis Waitley.
Only the person who has faith in himself is able to be faithful to others. ~ Erich Fromm.
Come to God for your healing. Don't hesitate. God, who is so full of goodness and supply, is always willing to bless, preserve, heal and restore you. ~ Joseph Prince.
Who looks outside, dreams. Who looks inside, awakens. ~ Carl Jung.
One small action of love can do far, far more for a soul than all the most beautiful words in the world. ~ Eileen Caddy.
Meaningful Spiritual Healing Quotes
The concept of spiritual healing was something I was raised with. ~ Richard Paul Evans.
We are all connected; To each other, biologically. To the earth, chemically. To the rest of the universe atomically. ~ Neil DeGrasse Tyson.
The poison leaves bit by bit, not all at once. Be patient. You are healing. ~ Yasmin Mogahed.
Self–forgiveness is essential to self–healing. ~ Ruth Carter Stapleton.
As long as a sense of self–importance rules your being, you will never know lasting peace. ~ Matthieu Ricard.
Healing comes when the individual remembers his or her identity – the purpose chosen in the world of ancestral wisdom – and reconnects with that world of Spirit. ~ Malidoma Patrice Some.
Be present in all things and thankful for all things. ~ Maya Angelou.
Powerful Spiritual Healing Quotes
This moment is all there is. ~ Rumi.
Yes, the heart eaks. But, it also heals. ~ Yasmin Mogahed.
It is not in the stars to hold our destiny but in ourselves. ~ William Shakespeare.
Spiritual healing is KNOWING that the body is perfect. Mental healing is effecting a perfect body by visualizing the body as perfect. ~ Lester Levenson.
Awakening is not changing who you are, but discarding who you are not. ~ Deepak Chopraimg.
Deep Spiritual Healing Quotes
We can make changes in our lives, we can live consciously rather than mechanically, we can open our hearts and we can be more fully alive. ~ Sharon Salzberg.
The weak can never forgive. Forgiveness is the attribute of the strong. ~ Mahatma Gandhi.
Don't gain the world and lose your soul; wisdom is better than silver or gold. ~ Bob Marley.
---
So these were the 80 top quotes about Spiritual Healing.
If you like these quotes and sayings, then you can also read my other posts on Bitter People quotes and Quality over Quantity quotes.