The term spooky often refers to something that is strange, unsettling or outright scary.
This can be associated with a variety of situations, such as watching a horror movie filled with jump scares and unsettling sequences.
This selection of quotes captures the essence of 'spooky', providing readers with phrases that can evoke an atmosphere of suspense, terror and eerie intrigue.
Whether you're looking for a chilling caption for your Halloween post or a spooky saying to share around a campfire, this collection has you covered.
---
Best Spooky Quotes
That's the problem. He was dead to begin with. ~ Ichabod Crane.
I would die for her. I would kill for her. Either way, what bliss. ~ Gomez.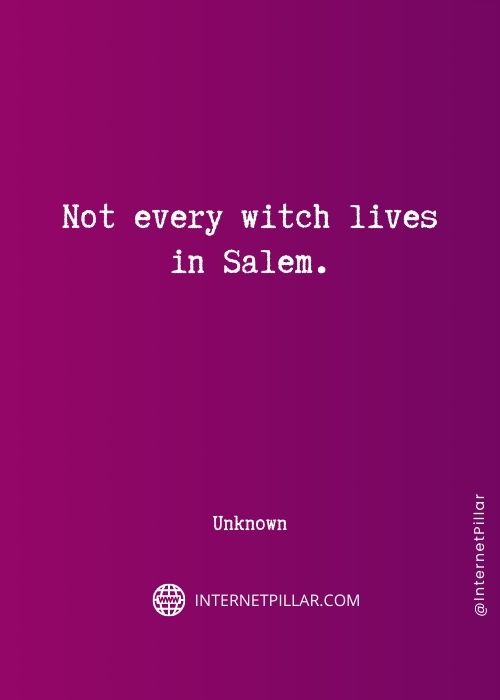 Not every witch lives in Salem. ~ Unknown.
Things are never quite as scary when you've got a best friend. ~ Bill Waterson.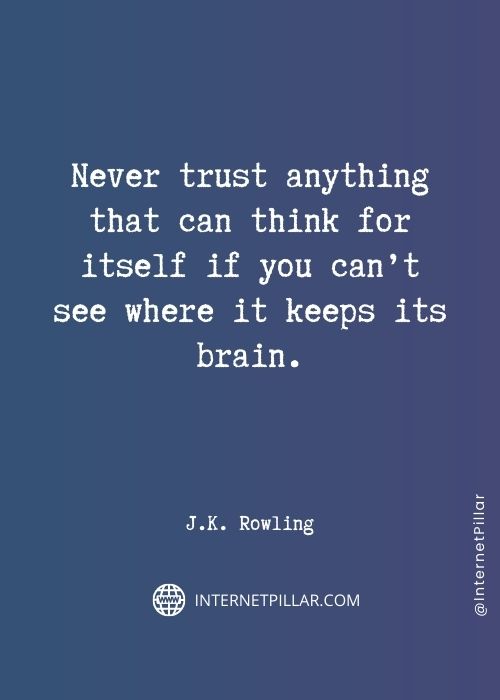 Never trust anything that can think for itself if you can't see where it keeps its brain. ~ J.K. Rowling.
Am I walking toward something I should be running away from? ~ Shirley Jackson.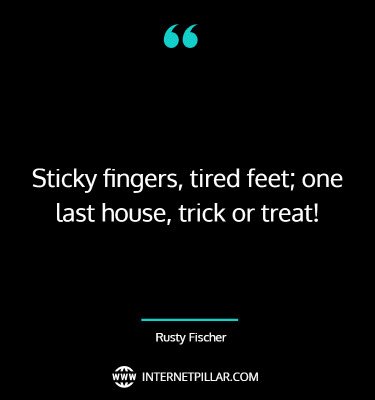 Sticky fingers, tired feet; one last house, trick or treat! ~ Rusty Fischer.
There is nothing that gives more assurance than a mask. ~ Collette.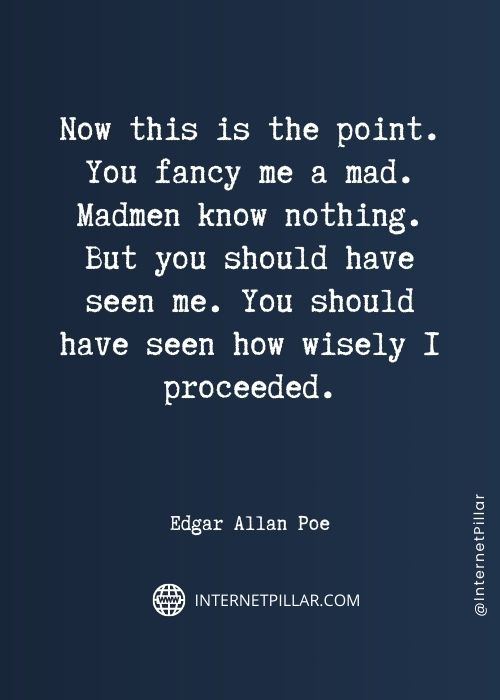 Now this is the point. You fancy me a mad. Madmen know nothing. But you should have seen me. You should have seen how wisely I proceeded. ~ Edgar Allan Poe.
Spooky Sayings
It's all just a bunch of hocus pocus. ~ Max.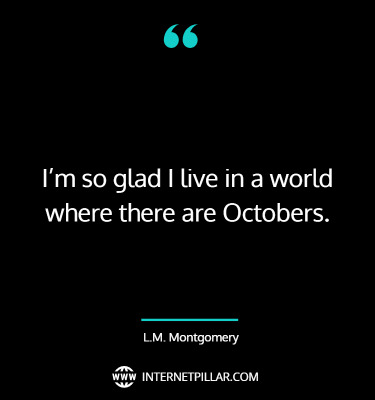 I'm so glad I live in a world where there are Octobers. ~ L.M. Montgomery.
Halloween is an opportunity to be really creative. ~ Judy Gold.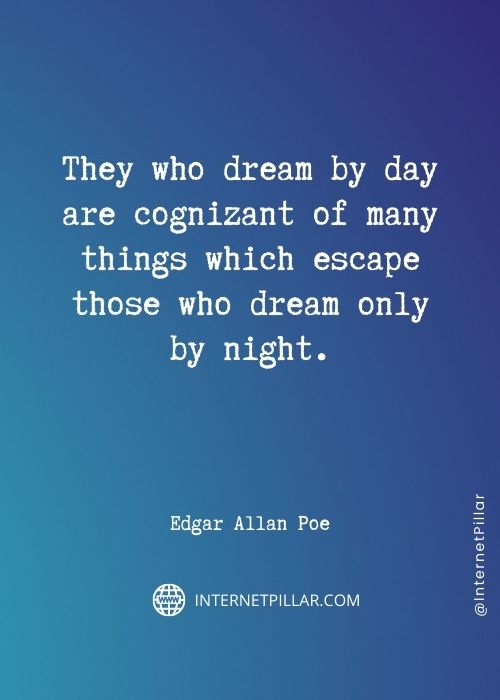 They who dream by day are cognizant of many things which escape those who dream only by night. ~ Edgar Allan Poe.
No live organism can continue for long to exist sanely under conditions of absolute reality. ~ Shirley Jackson.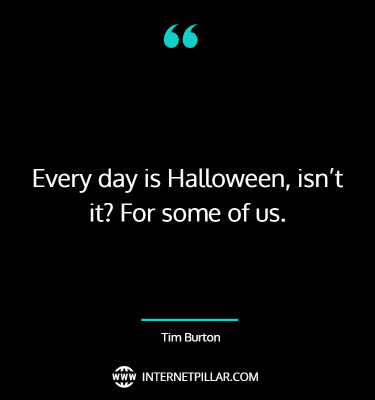 Every day is Halloween, isn't it? For some of us. ~ Tim Burton.
Be afraid, be very afraid. ~ Ronnie.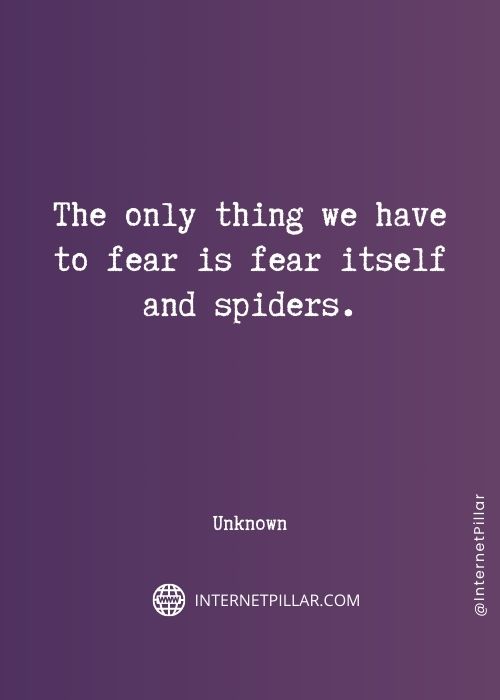 The only thing we have to fear is fear itself and spiders. ~ Unknown.
Famous Spooky Quotes
Hocus pocus. Time to focus. ~ Unknown.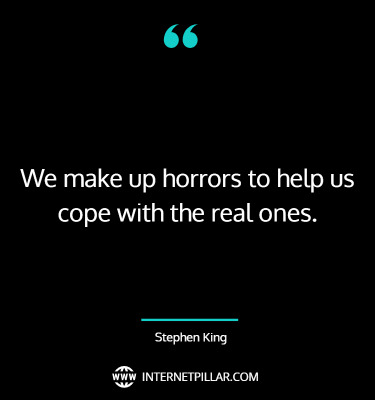 We make up horrors to help us cope with the real ones. ~ Stephen King.
It is a mistake to fancy that horror is associated inextricably with darkness, silence, and solitude. ~ H.P. Lovecraft.
I love Halloween, and I love that feeling: the cold air, the spooky dangers lurking around the corner. ~ Evan Peters.
It's Halloween; everyone's entitled to one good scare. ~ Brackett.
The farther we've gotten from the magic and mystery of our past, the more we've come to need Halloween. ~ Paula Guran.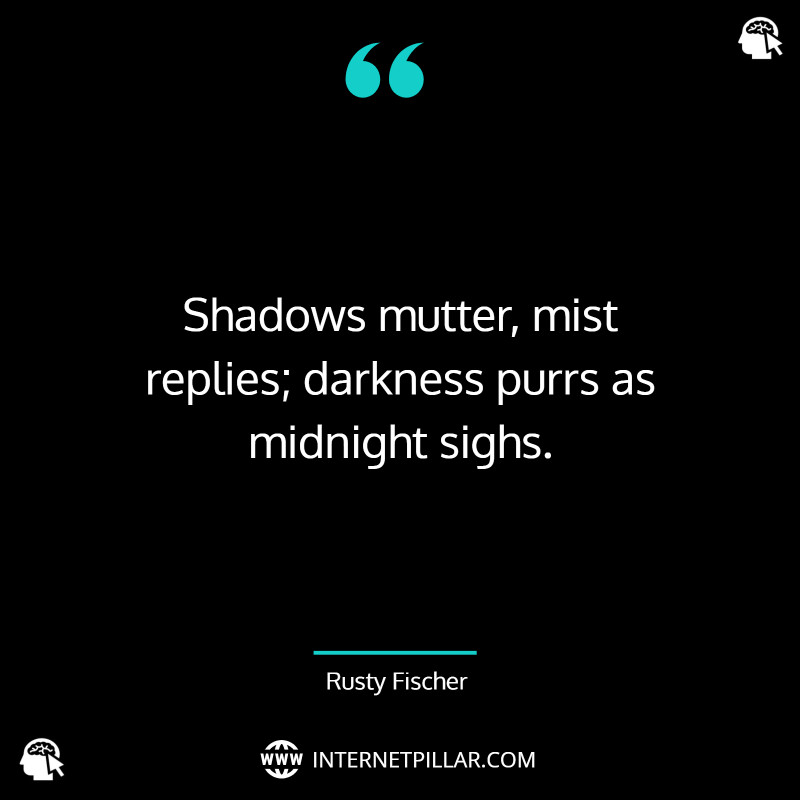 Shadows mutter, mist replies; darkness purrs as midnight sighs. ~ Rusty Fischer.
Nothing on Earth so beautiful as the final haul on Halloween night. ~ Steve Almond.
On Halloween you get to become anything that you want to be. ~ Ava Dellaria.
Witch parking. All others will be toad. ~ Unknown.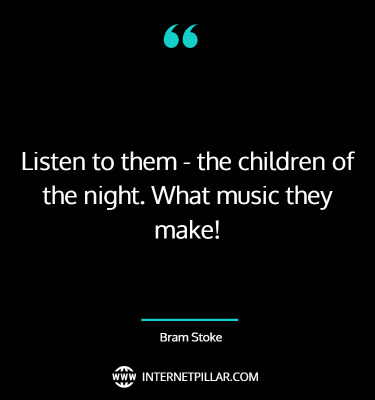 Listen to them – the children of the night. What music they make! ~ Bram Stoke.
When the witches go riding, and black cats are seen, the moon laughs and whispers 'tis near Halloween. ~ Unknown.
Relevant Quotes: Halloween Quotes and Sayings for that Spooky Spirit and Heartless Quotes and Sayings You Can Relate To
Popular Spooky Quotes
I must go in. The fog is rising. ~ Emily Dickinson.
Magic is really very simple, all you've got to do is want something and then let yourself have it. ~ Aggie Cromwell.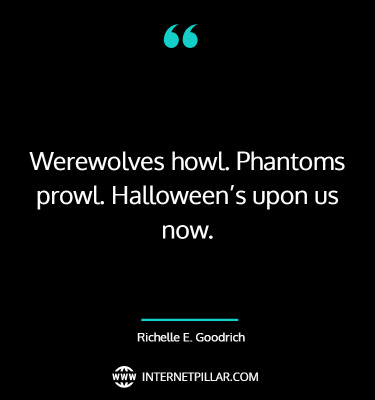 Werewolves howl. Phantoms prowl. Halloween's upon us now. ~ Richelle E. Goodrich.
Where there is no imagination there is no horror. ~ Arthur Conan Doyle.
I'll stop wearing black when they make a darker color. ~ Wednesday Addams.
There are nights when the wolves are silent and only the moon howls. ~ George Carlin.
Spooky Phrases
Vampires, real vampires, didn't nibble on the necks of nubile young virgins. They tore people to pieces and sucked the blood out of the chunks. ~ David Wellington.
Believe nothing you hear, and only one half that you see. ~ Edgar Allan Poe.
There is a child in every one of us who is still a trick-or-treater looking for a brightly-lit front porch. ~ Robert Brault.
Anyone could see that the wind was a special wind this night, and the darkness took on a special feel because it was All Hallows' Eve. ~ Ray Bradbury.
Double, double toil and trouble; Fire burn, and cauldron bubble. ~ William Shakespeare, Macbeth.
It is impossible to say how first the idea entered my brain; but once conceived, it haunted me day and night. ~ Edgar Allan Poe.
I'm wicked through and through. ~ Elphaba.
I'm a homicidal maniac. They look just like everyone else. ~ Wednesday Addams.
I've seen enough horror movies to know that any weirdo wearing a mask is never friendly. ~ Elizabeth.
It's a full moon tonight. That's why all the weirdos are out. ~ Dani ( Hocus Pocus).
Top Spooky Quotes
I'm a witch every day. Not just for Halloween. ~ Unknown.
Death has come to your little town, Sheriff. ~ Loomis.
I would like, if I may, to take you on a strange journey. ~ The Criminologist.
It's not the house that's haunted… it's your son. ~ Elise Rainier.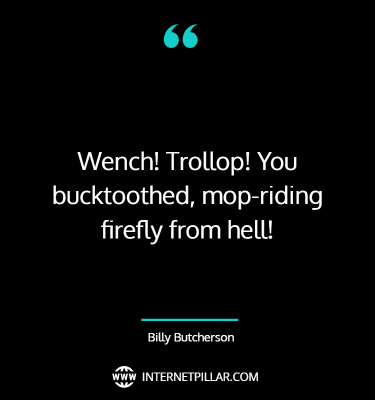 Wench! Trollop! You bucktoothed, mop-riding firefly from hell! ~ Billy Butcherson.
This wallpaper and I are fighting a duel to the death. Either it goes or I do. ~ Oscar Wilde.
I dropped the candies into the children's bags, thinking: You small mortals don't realize the power of your stories. ~ Karen Russell.
I heard all things in the heaven and in the earth. I heard many things in hell. ~ Edgar Allan Poe.
Spooky Captions
Shadows of a thousand years rise again unseen. Voices whisper in the trees, 'Tonight is Halloween!' ~ Dexter Kozen.
Trick or treat, bag of sweets, ghosts are walking down the street. ~ Unknown.
Good-bye, Ichabod Crane. I curse the day you came to Sleepy Hollow. ~ Katrina Van Tassel.
We all go a little mad sometimes. ~ Norman Bates.
We gladly feast on those who would subdue us. ~ The Addams Family.
Villainy wears many masks, none so dangerous as the mask of virtue. ~ Ichabod Crane.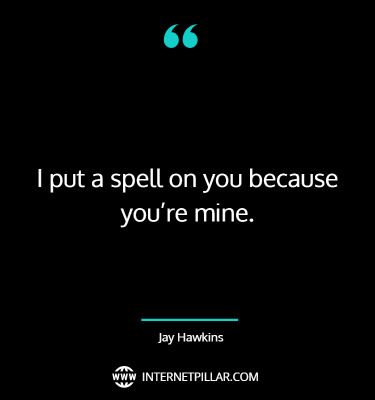 I put a spell on you because you're mine. ~ Jay Hawkins.
During the day, I don't believe in ghosts. At night, I'm a little more open-minded. ~ Unknown.
The world turned upside down – in a good way – for one black velvet night. ~ Karen Fortunat.
Hell is empty and all the devils are here. ~ William Shakespeare.
You must believe me, it was a horseman, a dead one! Headless! ~ Ichabod Crane.
There is something at work in my soul, which I do not understand. ~ Mary Shelley.
Good Spooky Quotes
Maybe now you'll never slime a guy with a positron collider, huh? ~ Dr. Peter Venkman.
No good deed will I do again. ~ Elphaba.
Clothes make a statement. Costumes tell a story. ~ Mason Cooley.
The dead rise again, bats fly, terror strikes and screams echo, for tonight it's Halloween. ~ Unknown.
A mask tells us more than a face. ~ Oscar Wilde.
A person should always choose a costume which is in direct contrast to her own personality. ~ Lucy Van Pelt.
Goodbye cruel world. ~ Winifred Sanderson.
We have had our summer evenings, now for October eves! ~ Humbert Wolfe.
Witch and ghost make merry on this last of dear October days. ~ Unknown.
---
So these were the 74 quotes about Spooky.
If these quotes and sayings connect with you, check out our other posts on hair quotes and color quotes.