Having a happy and cheerful attitude and staying positive is extremely important.
Having a positive mindset and attitude can help you in dealing with the ups and downs of life.
Here is a collection of inspirational quotes about staying positive that are going to brighten your day.
---
Top 10 Staying Positive Quotes
Surround yourself with positive people. ~ Rod Rohrich.
Be yourself and people will like you. ~ Jeff Kinney.
Be happy for this moment. This moment is your life. ~ Omar Khyyam.
I will go anywhere as long as it's forward. ~ David Livingston.
Be positive. Be true. Be kind. ~ Roy T. Bennett.
Stay positive. Better days are on their way. ~ Anonymous.
Whoever is happy will make others happy too. ~ Anne Frank.
Keep your face to the sunshine and you cannot see a shadow. ~ Helen Keller.
Positive thinking will let you do everything better than negative thinking will. ~ Zig Ziglar.
Positive anything is better than negative nothing. ~ Elbert Hubbard.
Also Read: 108 Good Vibes Quotes to Positively Brighten Your Day and 121 Positive Quotes to Kickstart Your Day
Famous Staying Positive Quotes
The only place where your dreams become impossible is in your own thinking. ~ Robert H. Schuller.
A goal is not always meant to be reached, it often serves simply as something to aim at. ~ Bruce Lee.
Even though you're fed up, you gotta keep your head up. ~ Tupac Shakur.
The less you respond to negative people, the more positive your life will become. ~ Paulo Coelho.
Negative people need drama like oxygen. Stay positive, it'll take their breath away. ~ Tony Gaskins.
Keep your face to the sunshine and you cannot see a shadow. ~ Helen Keller.
In a gentle way, you can shake the world. ~ Mahatma Gandhi.
If you are positive, you'll see opportunities instead of obstacles. ~ Widad Akrawi.
Accentuate the positive, Eliminate the Negative, latch onto the affirmative. ~ Bing Crosby.
You have to train your brain to be positive just like you work out your body. ~ Shawn Achor.
What is the difference between an obstacle and an opportunity? Our attitude toward it. Every opportunity has a difficult, and every difficulty has an opportunity. ~ J. Sidlow Baxter.
People deal too much with the negative, with what is wrong. Why not try and see positive things, to just touch those things and make them bloom? ~ Thich Nhat Hanh.
In times of great stress or adversity, it's always best to keep busy, to plow your anger and your energy into something positive. ~ Lee Iacocca.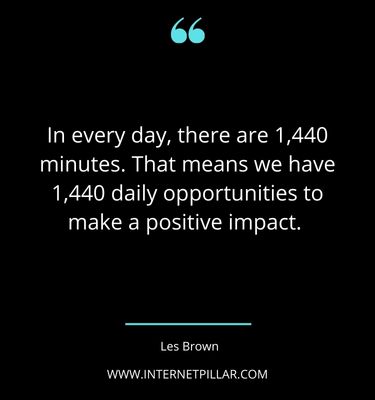 In every day, there are 1,440 minutes. That means we have 1,440 daily opportunities to make a positive impact. ~ Les Brown.
Keep a smile on your face. Keep a spring in your step. ~ Joel Osteen.
One day or day one. It's your choice. ~ Anonymous.
Positive thinking changes the way we behave. And I firmly believe that when I am positive, it not only makes me better, but it also makes those around me better. ~ Harvey Mackay.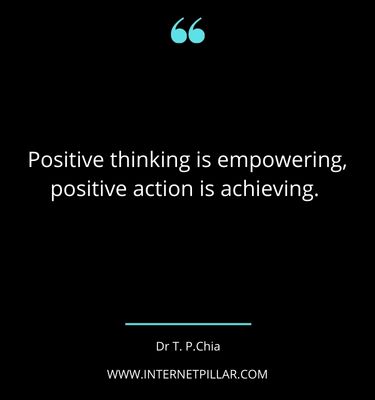 Positive thinking is empowering, positive action is achieving. ~ Dr T. P.Chia.
Unique Staying Positive Quotes
Be positive with every idea surrounding your dreams. Think about the possibility of what you plan to do and approach it with an optimistic action. Stay positively. ~ Israelmore Ayivor.
When you are enthusiastic about what you do, you feel this positive energy. It's very simple. ~ Paolo Coelho.
Believe you can and you're halfway there. ~ Teddy Roosevelt.
Once you replace negative thoughts with positive ones, you'll start having positive results. ~ Willie Nelson.
The truly rich are those who enjoy what they have. ~ Yiddish Proverb.
Stay positive in every situation and everything you do, never stop trying, have faith don't stop due to failure. ~ Anurag Prakash Ray.
The pessimist sees difficulty in every opportunity. The optimist sees the opportunity in every difficulty. ~ Winston Churchill.
Popular Staying Positive Quotes
It doesn't matter what cards you're dealt. It's what you do with those cards. Never complain. Just keep pushing forward. Find a positive in anything and just fight for it. ~ Baker Mayfield.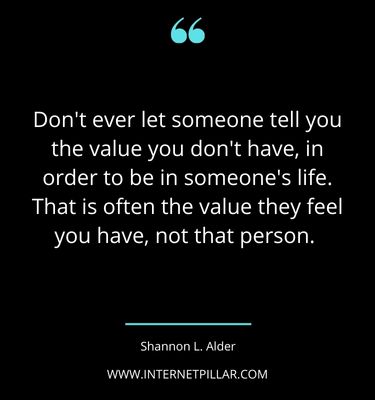 Don't ever let someone tell you the value you don't have, in order to be in someone's life. That is often the value they feel you have, not that person. ~ Shannon L. Alder.
The best time to plant a tree was 20 years ago. The second best time is now. ~ Chinese Proverb.
We become what we think about. ~ Earl Nightingale.
I dwell in possibility. ~ Emily Dickinson.
It makes a big difference in your life when you stay positive. ~ Ellen DeGeneris.
If you are positive, you'll see opportunities instead of obstacles. ~ Widad Akrawi.
The positive thinker sees the invisible, feels the intangible, and achieves the impossible. ~ James Baldwin.
Train your mind to see the good in every situation. ~ Anonymous.
The positivity in our life is a function of our thinking. So think positive, stay positive! ~ Simi Ngr.
Miracles happen to those who believe in them. ~ Bernhard Berenson.
Best Staying Positive Quotes
Be fanatically positive and militantly optimistic. If something is not your liking, change your liking. ~ Rick Steves.
More smiling, less worrying. More compassion, less judgment. More blessed, less stressed. More love, less hate. ~ Roy T. Bennett.
Always turn a negative situation into a positive situation. ~ Michael Jordan.
I have the ability to build myself up or break myself down. I stay positive. Strength comes from within. ~ Hayley Williams.
No matter what people tell you, words and ideas can change the world. ~ Robin Williams.
We have to collectively work together to improve the world. ~ Samuel Strauch.
Tough times don't last. Tough people do. ~ Anonymous.
We all have two lives. The second one starts when we realize we only have one. ~ Confucius.
When you're scared, you stay as you are! ~ Stephen Richards.
You get in life what you have the courage to ask for. ~ Oprah Winfrey.
Don't be pushed around by the fears in your mind. Be led by the dreams in your heart. ~ Roy T. Bennett.
Believe deep down in your heart that you're destined to do great things. ~ Joe Paterno.
Strong Staying Positive Quotes
We know what we are, but know not what we may be. ~ William.
I'm a very positive thinker, and I think that is what helps me the most in difficult moments. ~ Roger Federer.
My dear friend, clear your mind of can't. ~ Samuel Johnson.
No matter what you face, don't forget if you're positive, positivity will find you and embrace you. ~ Widad Akrawi.
Sometimes, when things are falling apart, they may actually be falling into place. ~ Anonymous.
Never lose sight of the fact that just being is fun. ~ Katherine Hepburn.
I surround myself with positive, productive people of good will and decency. ~ Ted Nugent.
The things you're waiting and hoping for tend to arrive at the most unexpected moments. ~ Anonymous.
The joy of life is becoming a person you are proud of. ~ Bill Orender.
An attitude of positive expectation is the mark of the superior personality. ~ Brian Tracy.
Inspiring Staying Positive Quotes
It is by going down into the abyss that we recover the treasures of life. Where you stumble, there lies your treasure. ~ Joseph Campbell.
When it rains, it pours? but soon, the sun shines again. Stay positive. Better days are on their way. ~ Anonymous.
You only live once, but if you do it right, once is enough. ~ Mae West.
Write it on your heart that every day is the best day in the year. ~ Ralph Waldo Emerson.
Extraordinary things are always hiding in places people never think to look. ~ Jodi Picoul.
If you can stay positive in a negative situation, you win. ~ Anonymous.
Turn every life situation into a positive one. ~ Rhonda Byrne.
The positive thinker sees the invisible, feels the intangible, and achieves the impossible. ~ Winston Churchill.
Take the first step. ~ Darius Fisher.
If you have a positive attitude and constantly strive to give your best effort, eventually you will overcome your immediate problems and find you are ready for greater challenges. ~ Pat Riley.
Positivity will block the negative thoughts that overwhelm you during tough times. Stay positive and you'll achieve more than what you set yourself for. ~ Anurag Prakash Ray.
Everything you've ever wanted is on the other side of fear. ~ George Addai.
Strive not to be a success, but rather to be of value. ~ Albert Einstein.
Be the change that you wish to see in the world. ~ Mahatma Gandhi.
An attitude of positive expectation is the mark of the superior personality. ~ Brian Tracy.
Inspirational Staying Positive Quotes
Say something positive, and you'll see something positive. ~ Jim Thompson.
I think positive emotion trumps negative emotion every time. ~ Leonardo DiCaprio.
All you need is the plan, the road map, and the courage to press on to your destination. ~ Earl Nightingale.
Believe that life is worth living and your belief will help create the fact. ~ William James.
Wherever you go, no matter what the weather, always bring your own sunshine. ~ Anthony J. D'Angelo.
You can have it all. Just not all at once. ~ Oprah Winfrey.
A lot of times people look at the negative side of what they feel they can't do. I always look on the positive side of what I can do. ~ Chuck Norris.
Stay positive, all other choices are pointless punishments to your psyche. ~ Joe Peterson.
Remember, positive thinking even benefits your health and improves your performance. ~ Anonymous
What we think, we become. ~ Buddha.
Setting goals is the first step in turning the invisible into the visible. ~ Tony Robbins.
Motivational Staying Positive Quotes
Great things happen to those who don't stop believing, trying, learning, and being grateful. ~ Roy T. Bennett.
Just for the record darling, not all positive change feels positive in the beginning. ~ S. C. Lourie.
Each day provides its own gifts. ~ Marcus Aurelius.
Keep your face always toward the sunshine and shadows will fall behind you. ~ Walt Whitman.
You cannot have a positive life and a negative mind. ~ Joyce Meyer.
Great Stay Positive Quotes
There is nothing in a caterpillar that tells you it's going to be a butterfly. ~ Buckminster Fuller.
Dwell on the beauty of life. Watch the stars, and see yourself running with them. ~ Marcus Aurelius.
You can't change how people treat you or what they say about you. All you can do is change how you react to it. ~ Mahatma Gandhi.
Don't forget to tell yourself positive things daily! You must love yourself internally to grow externally. ~ Hannah Bronfman.
---
So these were the 103 top Staying Positive quotes and sayings to keep you motivated and inspired during challenges and tough times.
If you like these quotes and sayings, then you can also read my other posts on Boundaries quotes and Eagle quotes.
---
References and Sources: