Stress is an inevitable part of our existence but our response to it plays a crucial role in our overall health and contentment.
When under stress, there's a myriad of strategies available to alleviate your discomfort.
Engaging in uncomplicated activities such as tuning in to tranquil music, cherishing moments with friends or delving into a captivating book can significantly mitigate stress levels.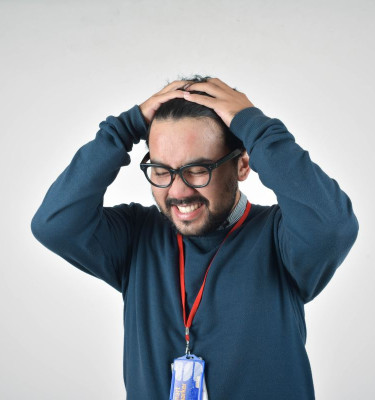 Presented here are a selection of thought-provoking quotes on managing stress designed to instill a sense of calmness and relaxation.
These quotes are infused with practical guidance and soothing sentiments that can serve as a lifeline during trying times. They offer an alternative perspective, fostering a sense of tranquility.
By reflecting on these quotes, you can discover the inner peace and fortitude necessary to tackle life's obstacles with positivity and resilience.
---
Stress Relief Quotes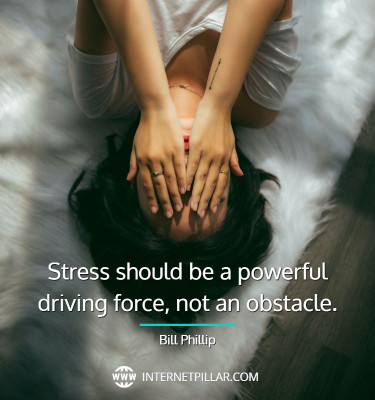 Stress should be a powerful driving force, not an obstacle. ~ Bill Phillip.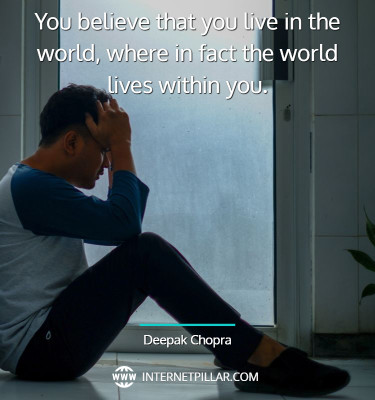 You believe that you live in the world, where in fact the world lives within you. ~ Deepak Chopra.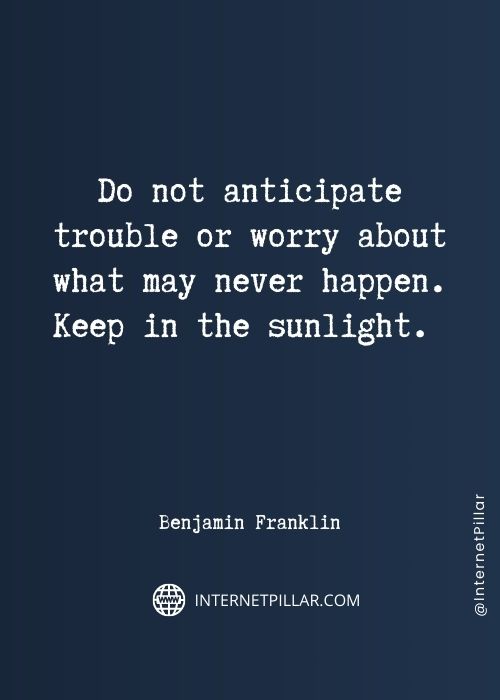 Do not anticipate trouble or worry about what may never happen. Keep in the sunlight. ~ Benjamin Franklin.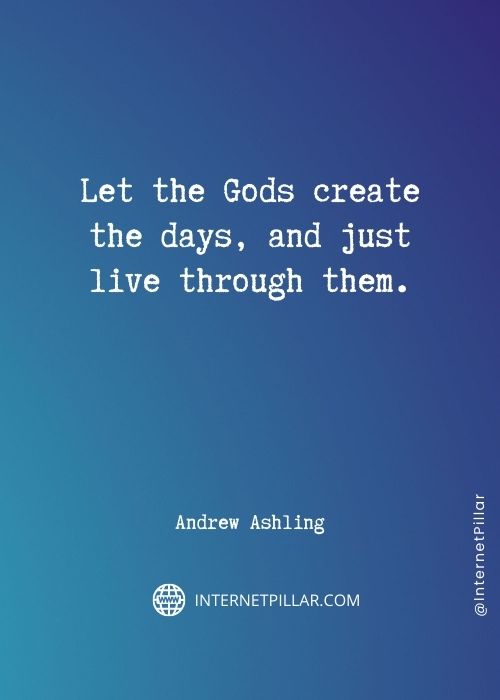 Let the Gods create the days, and just live through them. ~ Andrew Ashling.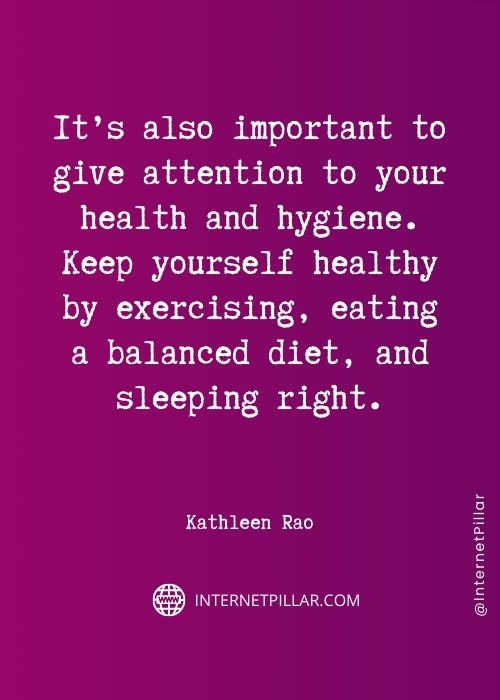 It's also important to give attention to your health and hygiene. Keep yourself healthy by exercising, eating a balanced diet, and sleeping right. ~ Kathleen Rao.
The greatest weapon against stress is our ability to choose one thought over another. ~ William James.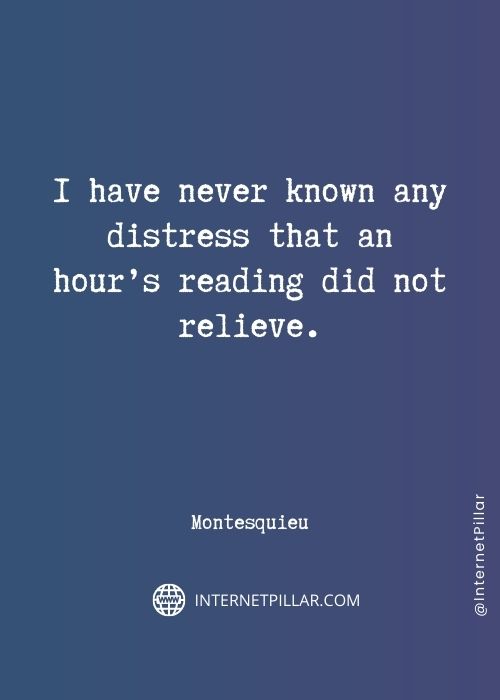 I have never known any distress that an hour's reading did not relieve. ~ Montesquieu.
Breath is the power behind all things…. I breathe in and know that good things will happen. ~ Tao Porchon-Lynch.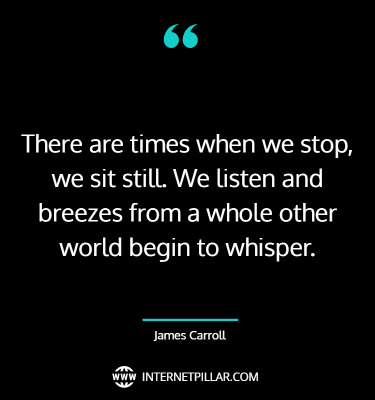 There are times when we stop, we sit still. We listen and breezes from a whole other world begin to whisper. ~ James Carroll.
Feelings come and go like clouds in a windy sky. Conscious breathing is my anchor. ~ Thich Nhat Hanh.
Related Quotes: 25 Relationship Stress Quotes to Help You Move On and 35 Life Quotes That Will Help You Come Out of Depression and Stress
Best Stress Relief Quotes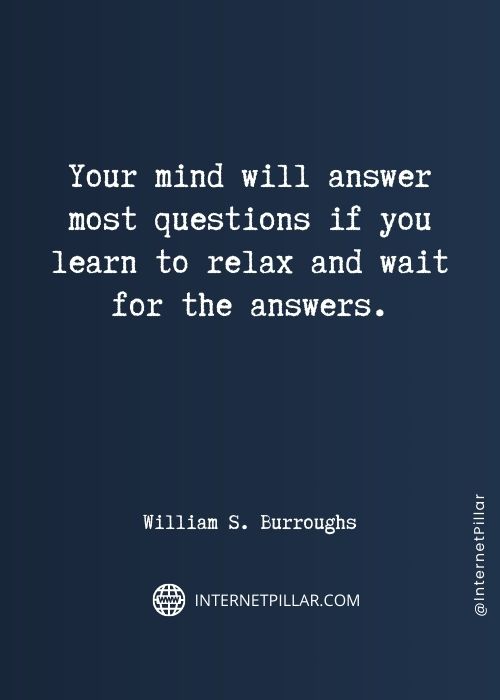 Your mind will answer most questions if you learn to relax and wait for the answers. ~ William S. Burroughs.
Life has many ways of testing a person's will, either by having nothing happen at all or by having everything happen all at once. ~ Paulo Coelho.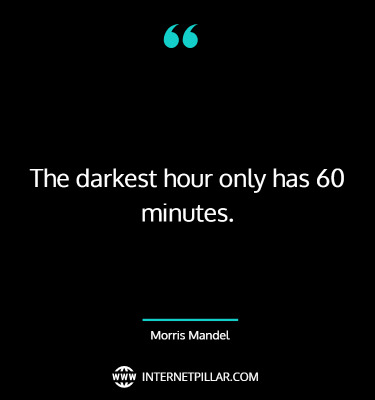 The darkest hour only has 60 minutes. ~ Morris Mandel.
If you want to conquer the anxiety of life, live in the moment, live in the breath. ~ Amit Ray.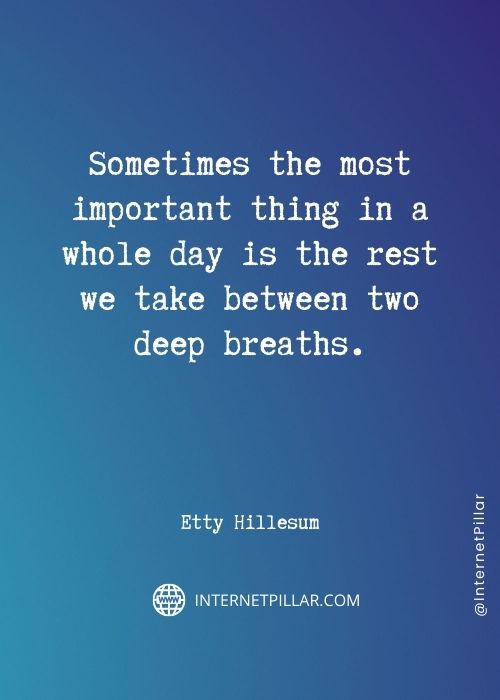 Sometimes the most important thing in a whole day is the rest we take between two deep breaths. ~ Etty Hillesum.
There are thousands of causes for stress, and one antidote to stress is self-expression. That's what happens to me every day. My thoughts get off my chest, down my sleeves and onto my pad. ~ Garson Kanin.
We are living under the collective delusion, that in order to succeed we have to burnout along the way. ~ Arianna Huffington.
Feel the feeling but don't become the emotion. Witness it. Allow it. Release it. ~ Crystal Andrus.
You don't have to control your thoughts. You just have to stop letting them control you. ~ Dan Millman.
Quotes about Stress Relief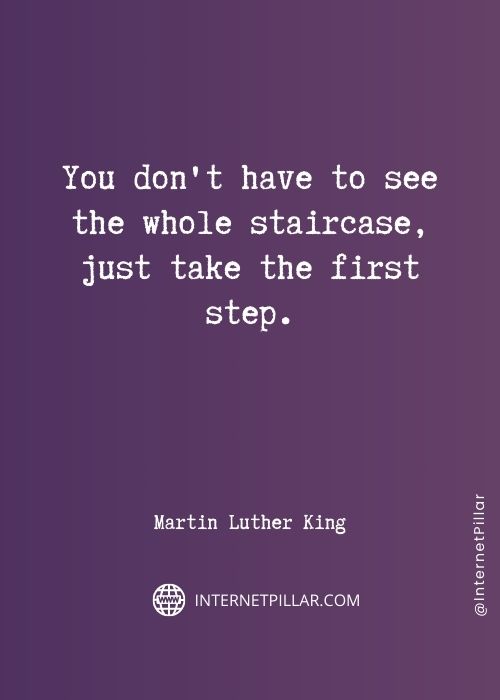 You don't have to see the whole staircase, just take the first step. ~ Martin Luther King.
The mind can't delete what the heart won't let go of. ~ Peggy Toney Horton.
If it comes, let it come. If it goes, it's ok, let it go. Let things come and go. Stay calm, don't let anything disturb your peace, and carry on. ~ Germany Kent.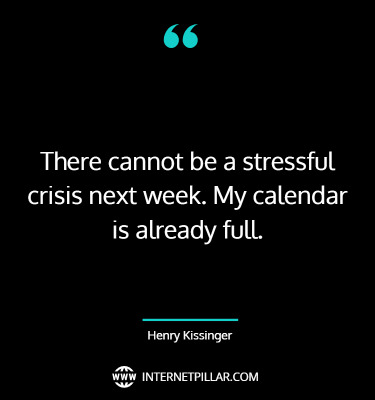 There cannot be a stressful crisis next week. My calendar is already full. ~ Henry Kissinger.
The more tranquil a man becomes, the greater is his success, his influence, his power for good. Calmness of mind is one of the beautiful jewels of wisdom. ~ James Allen.
No one can create negativity or stress within you. Only you can do that by virtue of how you process your world. ~ Wayne Dyer.
Much of the stress that people feel doesn't come from having too much to do. It comes from not finishing what they've started. ~ David Allen.
The next time you are tempted to get anxious or upset about something – especially something in the past or the future – think about what you are doing and turn your mind to what is going on today. ~ Joyce Meyers.
Calming Stress Relief Quotes
Take chances, make mistakes–that is how we grow. Pain nourishes your courage. You have to fail in order to practice being brave. ~ Mary Tyler Moore.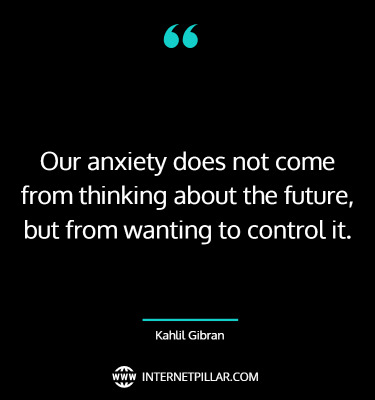 Our anxiety does not come from thinking about the future, but from wanting to control it. ~ Kahlil Gibran.
What you're supposed to do when you don't like a thing is change it. If you can't change it, change the way you think about it. Don't complain. ~ Maya Angelou.
Remember that stress doesn't come from what's going on in your life. It comes from your thoughts about what's going on in your life. ~ Andrew J. Bernstein.
You're only human. You don't have to have it together every minute of every day. ~ Anne Hathaway.
You can't always control what goes on outside, but you can always control what goes on inside. ~ Wayne Dyer.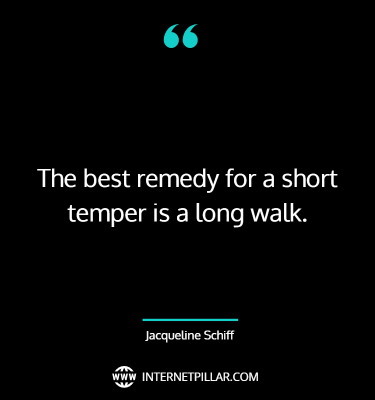 The best remedy for a short temper is a long walk. ~ Jacqueline Schiff.
Being in control of your life and having realistic expectations about your day-to-day challenges are the keys to stress management, which is perhaps the most important ingredient to living a happy, healthy, and rewarding life. ~ Marilu Henner.
Times of stress are also times that are signals for growth, and if we use adversity properly, we can grow through adversity. ~ Rabbi Dr. Abraham Twerski.
Famous Stress Relief Quotes
It's not the events of our lives that shape us, but our beliefs as to what those events mean. ~ Tony Robbins.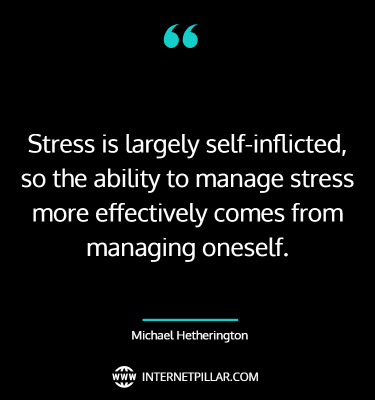 Stress is largely self-inflicted, so the ability to manage stress more effectively comes from managing oneself. ~ Michael Hetherington.
There are only two days in the year that nothing can be done. One is called yesterday and the other is called tomorrow, so today is the right day to love, believe, do and mostly live. ~ Dalai Lama.
Getting stress out of your life takes more than prayer alone. You must take action to make changes and stop doing whatever is causing the stress. You can learn to calm down in the way you handle things. ~ Joyce Meyer.
Stress acts as an accelerator: it will push you either forward or backward, but you choose which direction. ~ Chelsea Erieau.
My key to dealing with stress is simple: just stay cool and stay focused. ~ Ashton Eaton.
Life is tough my darling, but so are you. ~ Stephanie Bennett Henry.
You don't always need a plan. Sometimes you just need to breathe, trust, let go and see what happens. ~ Mandy Hale.
Relax. No one else knows what they're doing either. ~ Ricky Gervais.
Powerful Stress Relief Quotes
I promise you nothing is as chaotic as it seems. Nothing is worth diminishing your health. Nothing is worth poisoning yourself into stress, anxiety, and fear. ~ Steve Maraboli.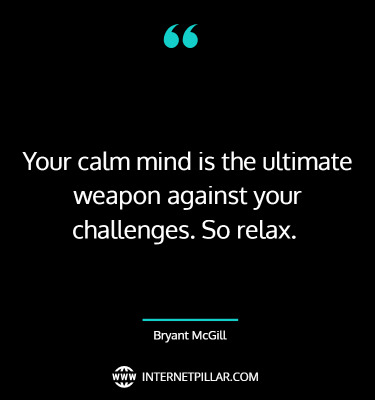 Your calm mind is the ultimate weapon against your challenges. So relax. ~ Bryant McGill.
When we long for life without difficulties, remind us that oaks grow strong in contrary winds and diamonds are made under pressure. ~ Peter Marshall.
Live in the moment, day by day, and don't stress about the future. People are so caught up in looking into the future that they kind of lose what's in front of them. ~ Jenna Ushkowitz.
When we commit to action, to actually doing something rather than feeling trapped by events, the stress in our life becomes manageable. ~ Greg Anderson.
In times of life crisis, whether wildfires or smoldering stress, the first thing I do is go back to basics … am I eating right, am I getting enough sleep, am I getting some physical and mental exercise every day? ~ Edward Albert.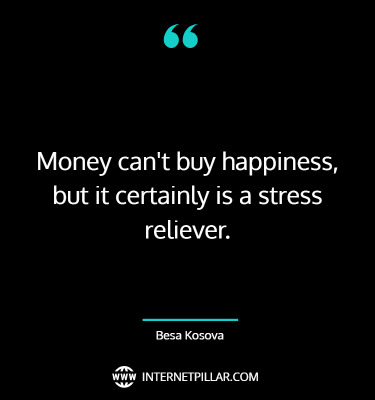 Money can't buy happiness, but it certainly is a stress reliever. ~ Besa Kosova.
Smiling can be infectious in a workplace to help reduce stress, to help teamwork, to defuse high-pressure situations. The more you smile, the more people will smile back. ~ Byron Pulsifer.
Stress is not what happens to us. It's our response to what happens. And the response is something we can choose. ~ Maureen Killoran.
Funny Stress Relief Quotes
Relax. No one else knows what they're doing either. ~ Ricky Gervais.
Your mind will answer most questions if you learn to relax and wait for the answer. ~ William Burroughs.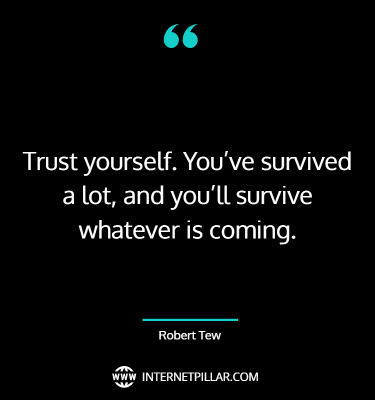 Trust yourself. You've survived a lot, and you'll survive whatever is coming. ~ Robert Tew.
Keep walking through the storm. Your rainbow is waiting on the other side. ~ Heather Stillufsen.
Sometimes the most important thing in a whole day is the rest we take between two deep breaths. ~ Etty Hillesum.
You can find magic, wherever you look. Sit back and relax, all you need is a book. ~ Dr. Seuss.
The time to relax is when you don't have time for it. ~ Sydney Harris.
Give your stress wings and let it fly away. ~ Terri Guillemets.
Take a deep breath. Inhale peace. Exhale happiness. ~ A.D. Posey.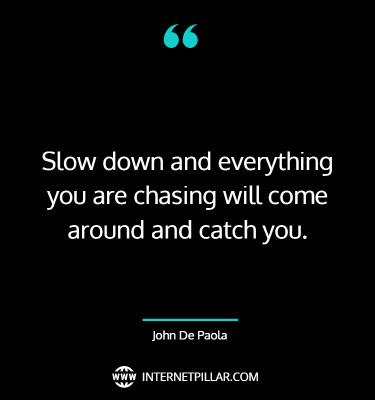 Slow down and everything you are chasing will come around and catch you. ~ John De Paola.
Life isn't as serious as the mind makes it out to be. ~ Eckhart Tolle.
There is more to life than increasing its speed. ~ Mahatma Gandhi.
---
So these were the 70 quotes about Stress Relief.
If you like these quotes and sayings, then you can also read my other popular blog posts on the topics of Compassion quotes and Healing quotes and Narcissist quotes.
---
Sources: