A turning point is an event that can irrevocably alters the direction of your life.
Never ever give up on yourself and learn from your mistakes and then keep moving forward your goals.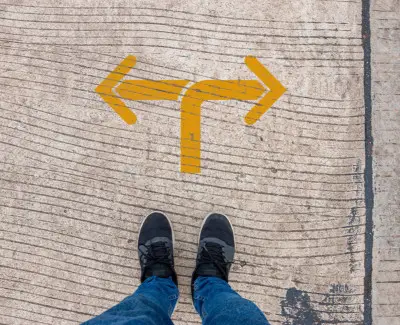 Here is a collection of the best quotes about turning point.
---
Top 10 Turning Point Quotes
Life is always at some turning point. ~ Irwin Edman.
Make your breaking point your turning point. ~ Dennis Kimbro.
How often it is a small, almost unconscious event that makes a turning point. ~ Corrie Ten Boom.
I think the important point is the turning point in combining offense and defence in a reasonable way. ~ Fred Ikle.
The indictment, in a lot of ways, that was the turning point. ~ Jeffrey Skilling.
If I were to try to identify a turning point I'd say that was it – getting clean. ~ James Taylor.
The turning point in the process of growing up is when you discover the core of strength within you that survives all hurt. ~ Max Lerner.
You go through life experiences. Each record captures a different turning point in my life. ~ Keith Urban.
I think for anyone who's gone through a crisis, there comes a turning point, an epiphany, that marks the beginning of the end. ~ Deborah Norville.
Grace is that turning point from feeling hopeless to becoming empowered. ~ Deborah Brodie.
Almost every major turning point in the history of mankind was a side-effect of totally unrelated intentions. ~ Abram Gitspof.
Other Topic Quotes: 103 Life is Precious Quotes and Sayings to Cherish it and 105 Deep Life Quotes to Make You Think
Famous Turning Point Quotes
I'm always fascinated by people when they reach that fork in the road, where they can make a moral choice. ~ Nicholas Hammond.
Turning points in the evolution of a relationship are not always the result of dramatic events; they often stem from something that at first seems completely inconsequential. ~ Milan Kundera.
We stand now at the turning point between two eras. Behind us is a past to which we can never return … ~ Arthur C. Clarke.
I know this sounds strange, but as a kid, I was really shy. Painfully shy. The turning point was freshman year, when I was the biggest geek alive. No one, I mean no one, even talked to me. ~ Jim Carrey.
The turning point in history will be the moment man becomes aware that the only god of man is man himself. ~ Henri de Lubac.
Commitment is that turning point in your life when you seize the moment to alter your destiny. ~ Denis Waitley.
There are surprising turning points; there is the straw that breaks the camel's back, and you never know if your action could be the straw. ~ Frances Moore Lappé.
Best Turning Point Quotes
We are each other's reference point at our turning points. ~ Elizabeth Fishel.
I wanted to learn everything I could about what it takes to be a great chef. It was a turning point for me. ~ Thomas Keller.
More than any other time in history, the 1990s will be a turning point for human civilization. ~ David Suzuki.
Meditation was a turning point for me. It helped me deal with a lot of stress and has given me a lot of relaxation. ~ Mike Love.
I think so. 9/11 has been a turning point in American history, there's no doubt about that. ~ Elie Wiesel.
I believe and declare that a turning point is near and unexpected blessings are on the way. ~ Germany Kent.
The turning point really is just knowing you're an imbecile. ~ Warren Cuccurullo.
The death of JFK to the resignation of Richard Nixon marked a great turning point in American life. ~ Pierre Salinger.
Think of the Earth as a turning point in eternity. Think of the Earth as a meeting point in infinity. ~ Yoko Ono.
Popular Turning Point Quotes
All my life, I have been a celebrant of Halloween. For me, it is the most important day of the year, the turning point in the old pagan calendar. ~ John Burnside.
It is strange, but true, that the most important turning-points of life often come at the most unexpected times and in the most unexpected ways. ~ Napoleon Hill.
In every life there is a turning point. A moment so tremendous, so sharp and clear that one feels as if one's been hit in the chest, all the breath knocked out, and one knows, absolutely knows without the merest hint of a shadow of a doubt that one's life will never be the same. ~ Julia Quinn.
It was such a turning point to find that I had a talent and I had something to contribute, somewhere. ~ Gwen Stefani.
The turning points of lives are not the great moments. The real crises are often concealed in occurrences so trivial in appearance that they pass unobserved. ~ George Washington.
The turning point in the life of those who succeed usually comes at the moment of some crisis. ~ Napoleon Hill.
---
So these were the 35 powerful quotes about Turning Point.
If you like these quotes and sayings, then you can also read my other popular blog posts on the topics of Growth Mindset quotes and Positive Attitude quotes.
---
Sources and References: