These Beautiful Friendship Quotes are great for celebrating your friends.
The term "friendship" signifies a profound and deep connection between two individuals, characterized by enduring affection, mutual respect and unwavering trust.
Often serving as the basis for social interactions across various cultures, these relationships play a pivotal role in fostering personal growth, emotional well-being and a sense of belonging.
Friendships can manifest in multiple ways, from casual acquaintances to lifelong bonds, yet they consistently emphasize support, empathy and dedication.
A true friend remains steadfast by your side through ups and downs, providing guidance and shelter amid adversity.
They are present not only to share in your achievements and joy but also to help you tackle life's obstacles and struggles.
In essence, an authentic friendship is a partnership grounded on shared values, experiences and emotional connections, transcending superficial disparities.
This bond enhances our lives by promoting personal growth, bolstering resilience and offering a loving and supportive sanctuary in an often unpredictable world.
---
Best Beautiful Friendship Quotes
Friendship improves happiness and abates misery, by the doubling of our joy, and diving of our grief. ~ Joseph Addison.
Friendship is the source of the greatest pleasures, and without friends even the most agreeable pursuits become tedious. ~ Thomas Aquinas.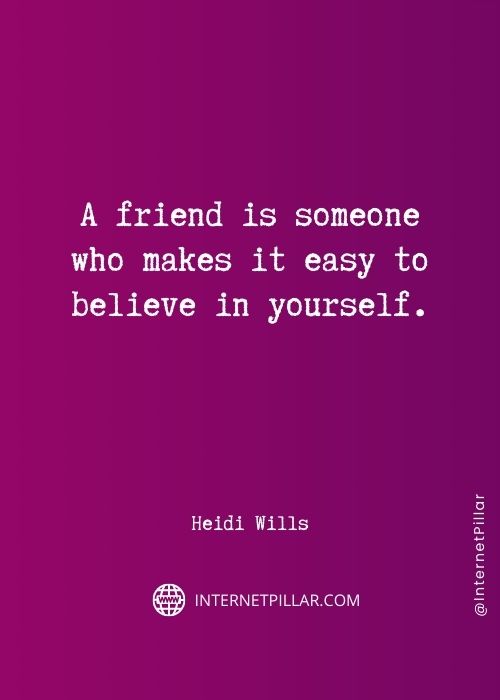 A friend is someone who makes it easy to believe in yourself. ~ Heidi Wills.
My friends are my estate. ~ Emily Dickinson.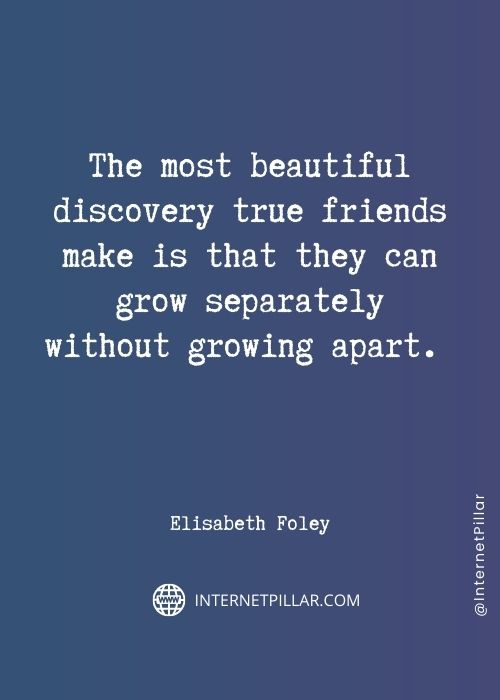 The most beautiful discovery true friends make is that they can grow separately without growing apart. ~ Elisabeth Foley.
A friend is one of the nicest things you can have, and one of the best things you can be. ~ Douglas Pagels.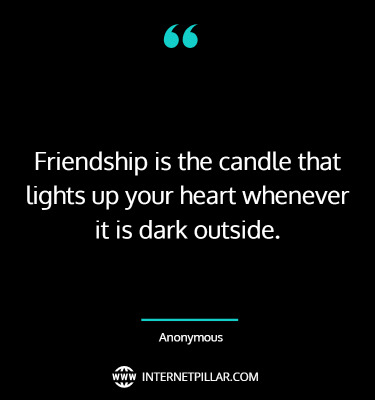 Friendship is the candle that lights up your heart whenever it is dark outside. ~ Anonymous.
The ornament of a house is the friends who frequent it. ~ Ralph Waldo Emerson.
Sometimes our light goes out but is blown into flame by another human being. Each of us owes deepest thanks to those who have rekindled this light. ~ Albert Schweitzer.
One who looks for a friend without faults will have none. ~ Hasidic.
Friendship is not something you learn in school. But if you haven't learned the meaning of friendship, you really haven't learned anything. ~ Muhammad Ali.
Friendship often ends in love; but love in friendship never. ~ Charles Caleb Colton.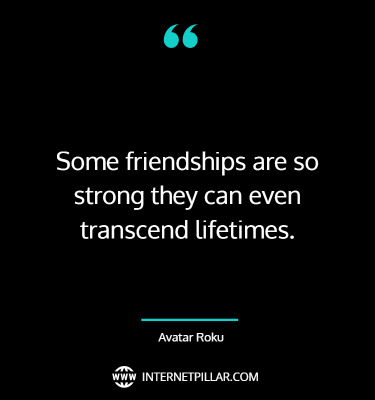 Some friendships are so strong they can even transcend lifetimes. ~ Avatar Roku.
Friends are medicine for a wounded heart, and vitamins for a hopeful soul. ~ Steve Maraboli.
Love is like the wild-rose briar; Friendship is like the holly-tree. The holly is dark when the rose briar blooms, But which will bloom most constantly? ~ Emily Brontë.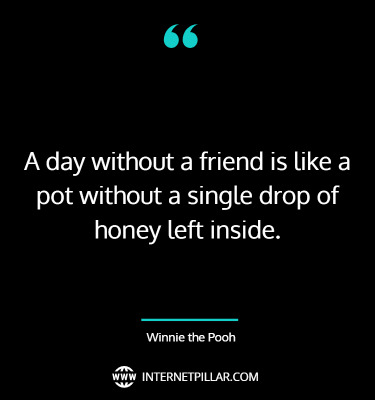 A day without a friend is like a pot without a single drop of honey left inside. ~ Winnie the Pooh.
It takes a great deal of bravery to stand up to our enemies, but just as much to stand up to our friends. ~ J.K. Rowling.
Related Quotes: 103 Meaningful Friendship Quotes to Celebrate Your Besties and 129 Friendship Quotes to Dedicate to Your Best Friend
Famous Beautiful Friendship Quotes
Friendship without self-interest is one of the rare and beautiful things of life. ~ James Francis Byrnes.
It is one of the blessings of old friends that you can afford to be stupid with them. ~ Ralph Waldo Emerson.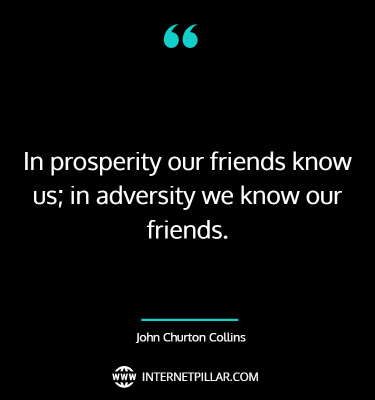 In prosperity our friends know us; in adversity we know our friends. ~ John Churton Collins.
Of all the things which wisdom provides to make life entirely happy, much the greatest is the possession of friendship. ~ Epicurus.
Some people arrive and make such a beautiful impact on your life; you can barely remember what life was like without them. ~ Anna Taylor.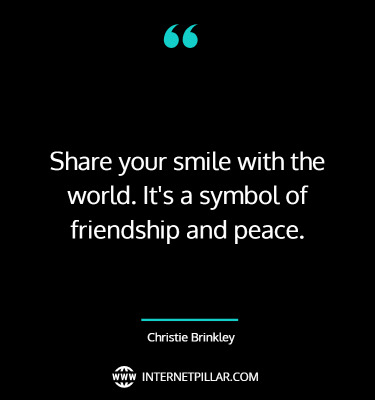 Share your smile with the world. It's a symbol of friendship and peace. ~ Christie Brinkley.
Life is partly what we make it, and partly what it is made by the friends we choose. ~ Tennessee Williams.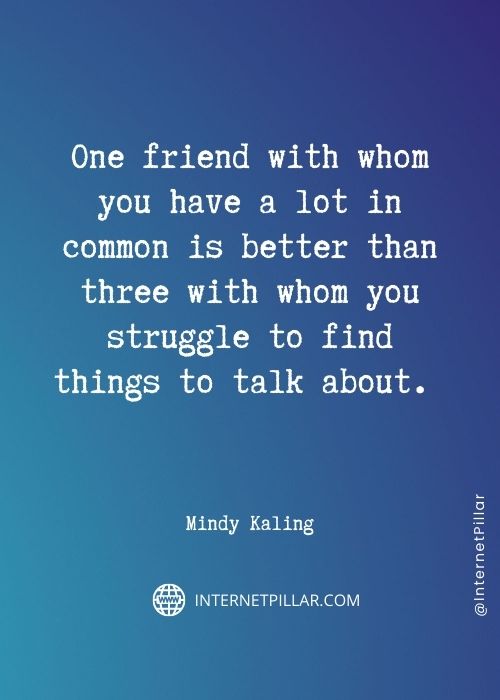 One friend with whom you have a lot in common is better than three with whom you struggle to find things to talk about. ~ Mindy Kaling.
A friend's writing on an envelope lifts the heart on the rainiest morning. ~ Charlotte Gay.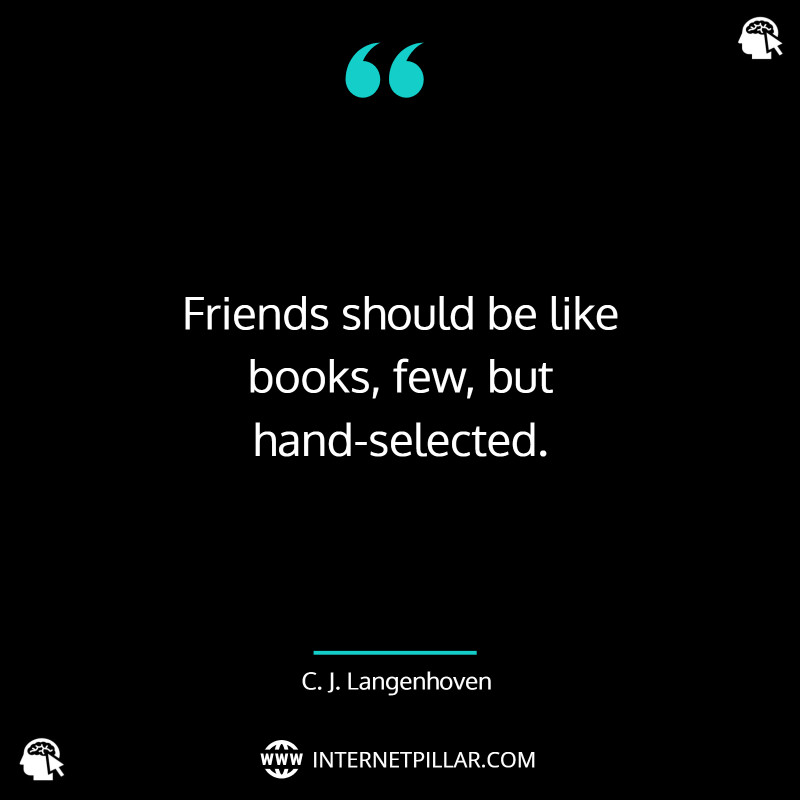 Friends should be like books, few, but hand-selected. ~ C. J. Langenhoven.
A good relationship has a pattern like a dance and is built on some of the same rules. The partners do not need to hold on tightly, because they move confidently in the same pattern, intricate but gay and swift and free. ~ Anne Morrow Lindbergh.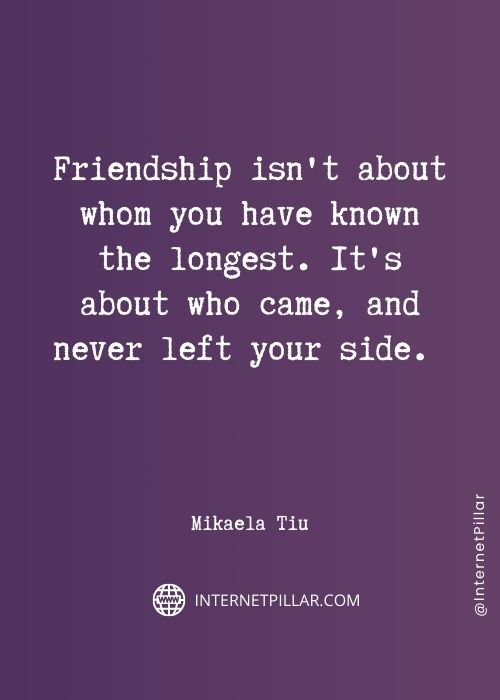 Friendship isn't about whom you have known the longest. It's about who came, and never left your side. ~ Mikaela Tiu.
Inspirational Beautiful Friendship Quotes
The most beautiful discovery true friends make is that they can grow separately without growing apart. ~ Elisabeth Foley.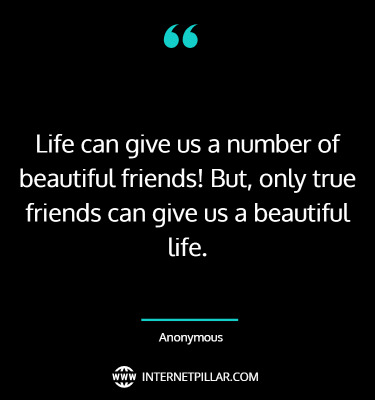 Life can give us a number of beautiful friends! But, only true friends can give us a beautiful life. ~ Anonymous.
The most beautiful quality of a true friendship is to understand and be understood with absolute clarity. ~ Dr. Hannibal Lecter.
And we find at the end of a perfect day, The soul of a friend we've made. ~ Carrie Jacobs Bond.
If we would build on a sure foundation in friendship, we must love friends for their sake rather than for our own. ~ Charlotte Bronte.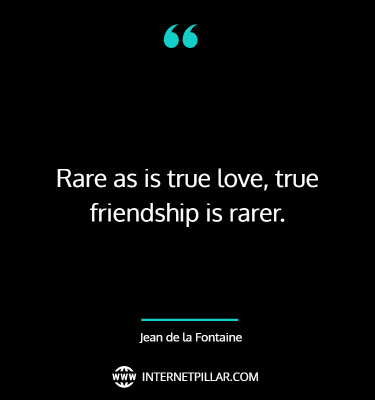 Rare as is true love, true friendship is rarer. ~ Jean de la Fontaine.
A friend is one that knows you as you are, understands where you have been, accepts what you have become, and still, gently allows you to grow. ~ William Shakespeare.
A friend is someone who gives you total freedom to be yourself , and especially to feel, or not feel. Whatever you happen to be feeling at any moment is fine with them. That's what real love amounts to letting a person be what he really is. ~ Jim Morrison.
There is nothing on this earth more to be prized than true friendship. ~ Thomas Aquinas.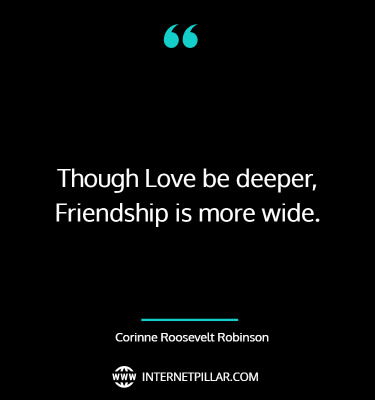 Though Love be deeper, Friendship is more wide. ~ Corinne Roosevelt Robinson.
Anybody can sympathize with the sufferings of a friend, but it requires a very fine nature to sympathize with a friend's success. ~ Oscar Wilde.
Friendship is always a sweet responsibility, never an opportunity. ~ Kahlil Gibran.
Friendship is a deep oneness that develops when two people, speaking the truth in love to one another, journey together to the same horizon. ~ Timothy Keller.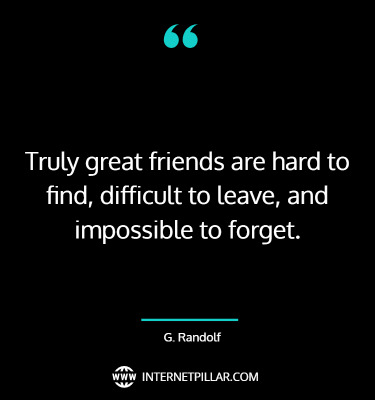 Truly great friends are hard to find, difficult to leave, and impossible to forget. ~ G. Randolf.
There is one friend in the life of each of us who seems not a separate person, however dear and beloved, but an expansion, an interpretation, of one's self, the very meaning of one's soul. ~ Edith Wharton.
Popular Beautiful Friendship Quotes
A friend is one who walks in when others walk out. ~ Walter Winchell.
A good friend is like a four-leaf clover; hard to find and lucky to have. ~ Irish Proverb.
A friend is one who knows us, but loves us anyway. ~ Jerome Cummings.
Some souls just understand each other upon meeting. ~ N. R. Hart.
There's not a word yet for old friends, who have just met. ~ Jim Henson.
Cherish the friend who tells you a harsh truth, wanting ten times more to tell you a loving lie. ~ Robert Brault.
The greatest healing therapy is friendship and love. ~ Hubert H. Humphrey.
The language of friendship is not words but meanings. ~ Henry David Thoreau.
A quarrel between friends, when made up, adds a new tie to friendship. ~ Saint Francis De Sales.
A friend is someone who knows the song in your heart and can sing it back to you when you have forgotten the words. ~ Donna Roberts.
Friendship is like money, easier made than kept. ~ Samuel Butler.
Friendship is the only cement that will ever hold the world together. ~ Woodrow Wilson.
It's the friends you can call up at 4 a.m. that matter. ~ Marlene Dietrich.
One of the most beautiful qualities of true friendship is to understand and to be understood. ~ Lucius Annaeus Seneca.
Friendship isn't about who you've known the longest, it's about who walked into your life, said I'm here for you, and proved it. ~ Anonymous.
Top Beautiful Friendship Quotes
There is nothing on this earth to be prized more than true friendship. ~ Thomas Aquinas.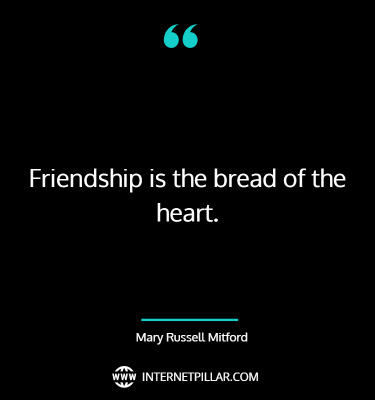 Friendship is the bread of the heart. ~ Mary Russell Mitford.
You know when I feel inwardly beautiful? When I am with my girlfriends and we are having a goddess circle. ~ Jennifer Aniston.
Friendship marks a life even more deeply than love. Love risks degenerating into obsession, friendship is never anything but sharing. ~ Elie Wiesel.
Let there be no purpose in friendship save the deepening of the spirit. ~ Kahlil Gibran.
There is nothing worth the wear of winning, but laughter and the love of friends. ~ Hillaire Belloc.
Friends are the siblings God never gave us. ~ Mencius.
Nothing makes the earth seem so spacious as to have friends at a distance; they make the latitudes and longitudes. ~ Henry David Thoreau.
Your friend is the man who knows all about you, and still likes you. ~ Elbert Hubbard.
Life is an awful, ugly place to not have a best friend. ~ Sarah Dessen.
Friends are part of the glue that holds life and faith together. Powerful stuff. ~ Jon Katz.
Never leave a friend behind. Friends are all we have to get us through this life – and they are the only things from this world that we could hope to see in the next. ~ Dean Koontz.
True friendship is never serene. ~ Marie de Rabutin-Chantal.
Without friends no one would choose to live, though he had all other goods. ~ Aristotle.
Lots of people want to ride with you in the limo, but what you want is someone who will take the bus with you when the limo breaks down. ~ Oprah Winfrey.
No friendship is an accident. ~ O. Henry.
The feeling of friendship is like that of being comfortably filled with roast beef, love, like being enlivened with champagne. ~ Samuel Johnson.
The most beautiful discovery true friends make is that they can grow separately without growing apart. ~ Elizabeth Foley.
Inspiring Beautiful Friendship Quotes
Find a group of people who challenge and inspire you; spend a lot of time with them, and it will change your life. ~ Amy Poehler.
Friendship's the wine of life. ~ Edward Young.
We all take different paths in life, but no matter where we go, we take a little of each other everywhere. ~ Tim McGraw.
For beautiful eyes, look for the good in others; for beautiful lips, speak only words of kindness; and for poise, walk with the knowledge that you are never alone. ~ Audrey Hepburn.
I value the friend who for me finds time on his calendar, but I cherish the friend who for me does not consult his calendar. ~ Robert Brault.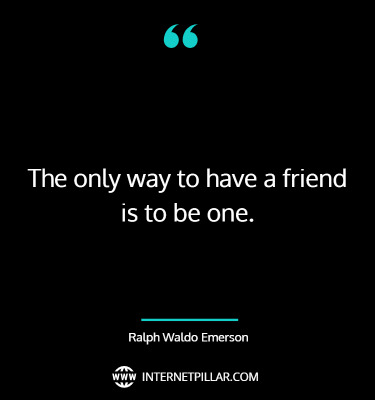 The only way to have a friend is to be one. ~ Ralph Waldo Emerson.
But friendship is the breathing rose, with sweets in every fold. ~ Oliver Wendell Holmes.
Friendship is the hardest thing in the world to explain. It's not something you learn in school. But if you haven't learned the meaning of friendship, you really haven't learned anything. ~ Muhammad Ali.
A man's friendships are one of the best measures of his worth. ~ Charles Darwin.
True friendship comes when silence between two people is comfortable. ~ Dave Tyson Gentry.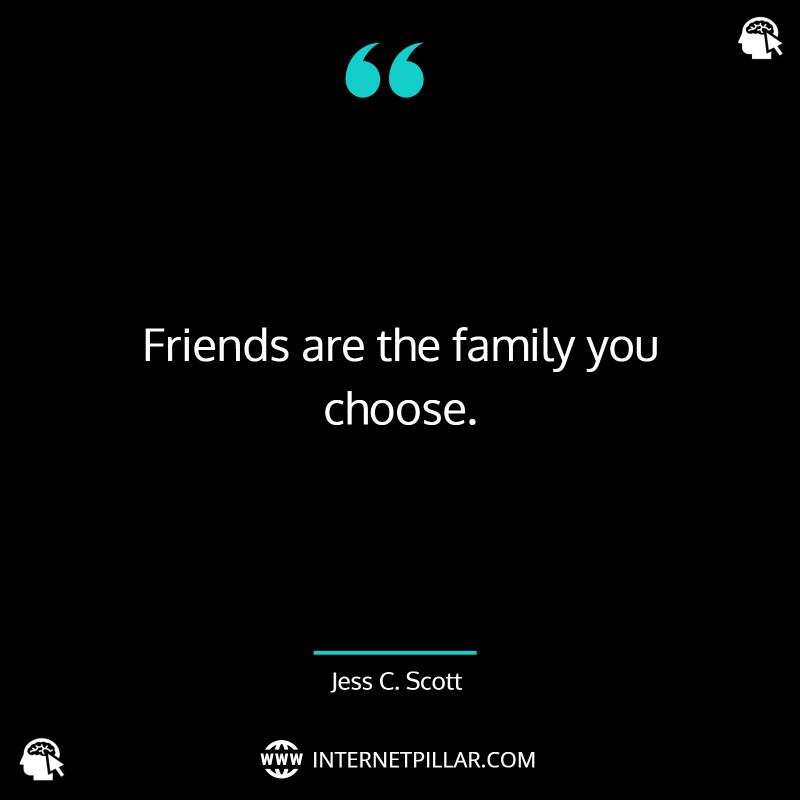 Friends are the family you choose. ~ Jess C. Scott.
Friendship multiplies the good of life and divides the evil. ~ Baltasar Gracian.
Your friends will know you better in the first minute you meet than your acquaintances will know you in a thousand years. ~ Richard Bach.
Like the fragrance of flowers in sunshine, friendship magnifies life's sweetness. ~ Anne Scottlin.
Things are never quite as scary when you've got a best friend. ~ Bill Watterson.
Friendship isn't a big thing, it's a million little things. ~ Anonymous.
Friendship is essentially a partnership. ~ Aristotle.
In the sweetness of friendship let there be laughter, and sharing of pleasures. For in the dew of little things, does the heart find its morning and is refreshed. ~ Khalil Gibran.
Walking with a friend in the dark is better than walking alone in the light. ~ Helen Keller.
---
So these were the 96 quotes about Beautiful Friendship.
If these quotes and sayings connect with you, check out our other posts on anything is possible quotes and being crazy quotes.
---
Sources: