Making money and being profitable are essential components for a business success.
To succeed in any kind of business, you need to have a clear vision, excellent planning, and the willpower to carry out the plan.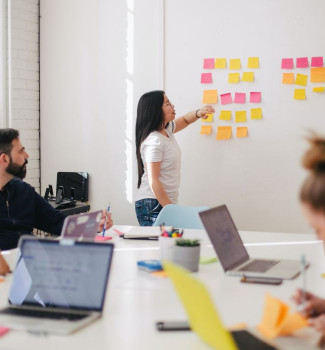 ---
Top 10 Business Success Quotes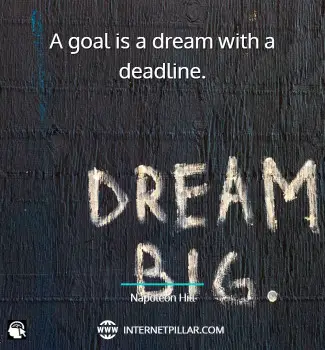 A goal is a dream with a deadline. ~ Napoleon Hill.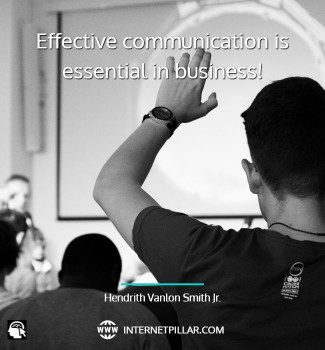 Effective communication is essential in business! ~ Hendrith Vanlon Smith Jr.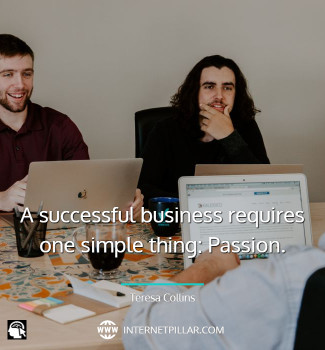 A successful business requires one simple thing: Passion. ~ Teresa Collins.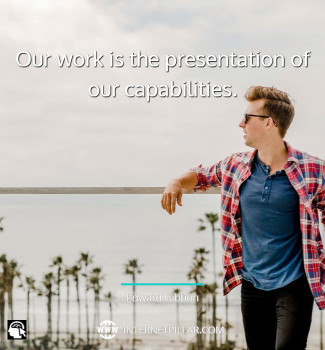 Our work is the presentation of our capabilities. ~ Edward Gibbon.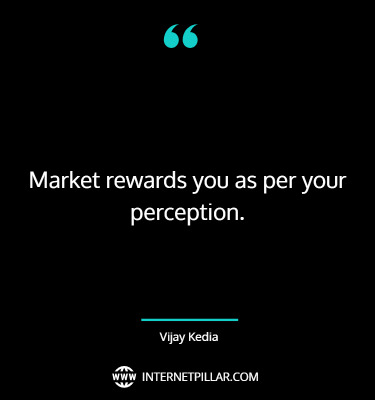 Market rewards you as per your perception. ~ Vijay Kedia.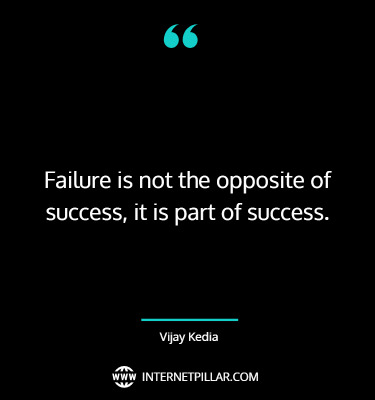 Failure is not the opposite of success, it is part of success. ~ Arianna Huffington.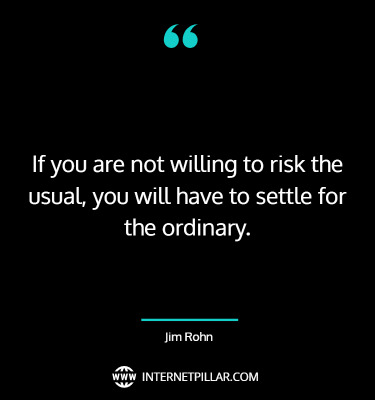 If you are not willing to risk the usual, you will have to settle for the ordinary. ~ Jim Rohn.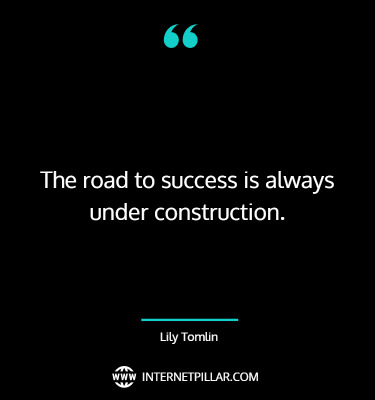 The road to success is always under construction. ~ Lily Tomlin.
There is no such thing as high returns without risk. ~ Gerry Schwartz.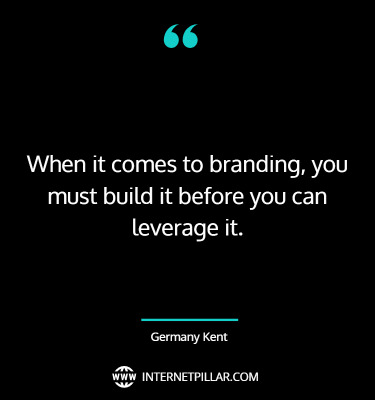 When it comes to branding, you must build it before you can leverage it. ~ Germany Kent.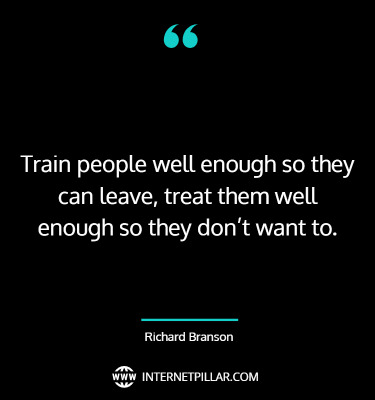 Train people well enough so they can leave, treat them well enough so they don't want to. ~ Richard Branson.
Best Business Success Quotes
Show up early, stay late, do your best, always say thank you, give people more than they expect and follow up. ~ Shep Hyken.
A successful man is one who can lay a firm foundation with the bricks others have thrown at him. ~ David Brinkley.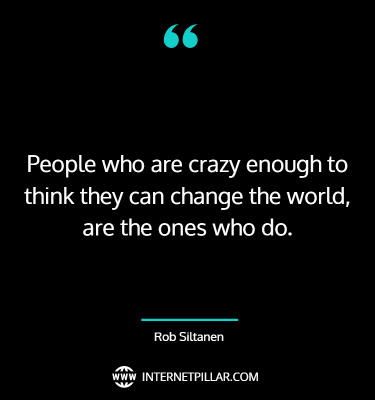 People who are crazy enough to think they can change the world, are the ones who do. ~ Rob Siltanen.
Things work out best for those who make the best of how things work out. ~ John Wooden.
Your business values can make you soar above the competition. ~ Doris Perdue-Johnson.
If you are not embarrassed by the first version of your product, you've launched too late. ~ Reid Hoffman.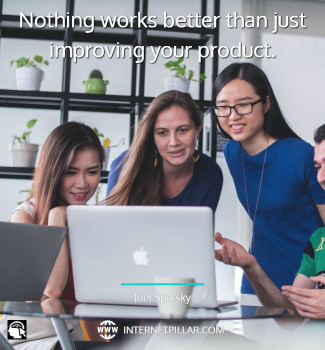 Nothing works better than just improving your product. ~ Joel Spolsky.
If you're passionate about something and you work hard, then I think you will be successful. ~ Pierre Omidyar.
Famous Business Success Quotes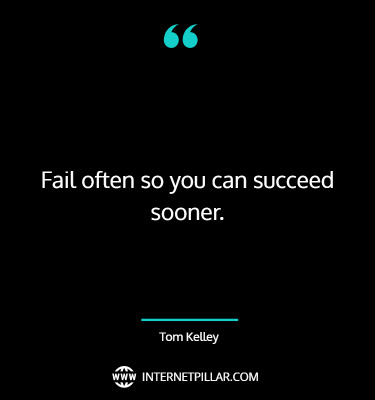 Fail often so you can succeed sooner. ~ Tom Kelley.
Change is not a threat, it's an opportunity. Survival is not the goal, transformative success is. ~ Seth Godin.
Do one thing every day that scares you. ~ Unknown.
Some people dream of success, while other people get up every morning and make it happen. ~ Wayne Huizenga.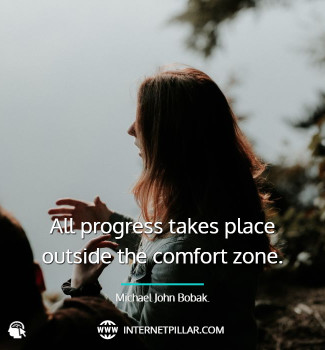 All progress takes place outside the comfort zone. ~ Michael John Bobak.
Success is not about how much money you make, it's about the difference you make in people's lives. ~ Michelle Obama.
A business has to be involving, it has to be fun, and it has to exercise your creative instincts. ~ Richard Branson.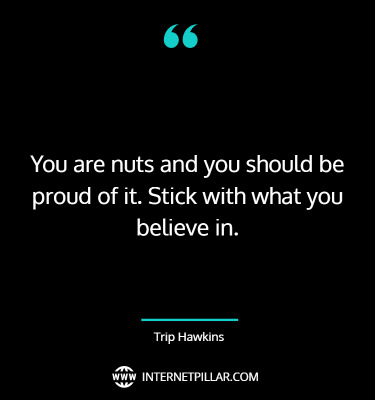 You are nuts and you should be proud of it. Stick with what you believe in. ~ Trip Hawkins.
In the business world, everyone is paid in two coins: cash and experience. Take the experience first; the cash will come later. ~ Harold Geneen.
Inspiring Business Success Quotes
To succeed in business, to reach the top, an individual must know all it is possible to know about that business. ~ J. Paul Getty.
It's important that leaders are consistent. You can change your mind, but change your mind against a consistent framework. ~ Indra Nooyi.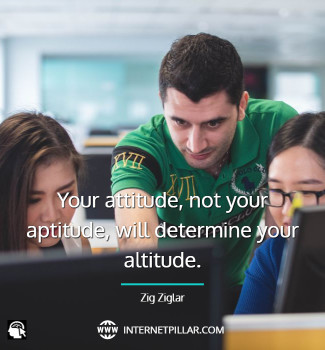 Your attitude, not your aptitude, will determine your altitude. ~ Zig Ziglar.
To do a common thing uncommonly well brings success ~ Henry J. Heinz.
Owning a business means you're facing your business everyday as you fail and soar, sometimes simultaneously. ~ Mindy Schoeneman.
Sell the problem you solve, not the product. ~ Unknown.
Dedicate yourself to a core set of values. Without them, you will never be able to find personal fulfillment, and you will never be able to lead effectively. ~ Kenneth Chenault.
Popular Business Success Quotes
Every problem is a gift. Without problems, we would not grow. ~ Anthony Robbins.
Success is often achieved by those who don't know that failure is inevitable. ~ Coco Chanel.
Be stubborn about your goals and flexible about your methods. ~ Unknown.
Days are expensive. When you spend a day you have one less day to spend. So make sure you spend each one wisely. ~ Jim Rohn.
To be successful, you have to have your heart in your business, and your business in your heart. ~ Thomas Watson.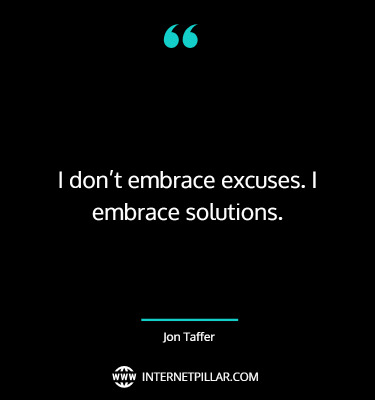 I don't embrace excuses. I embrace solutions. ~ Jon Taffer.
To build a successful business, you must start small and dream big. In the journey of entrepreneurship, tenacity of purpose is supreme. ~ Aliko Dangote.
Don't let the fear of losing be greater than the excitement of winning. ~ Robert Kiyosaki.
Inspirational Business Success Quotes
A dream doesn't become reality through magic. It takes sweat, determination and hard work. ~ Colin Powell.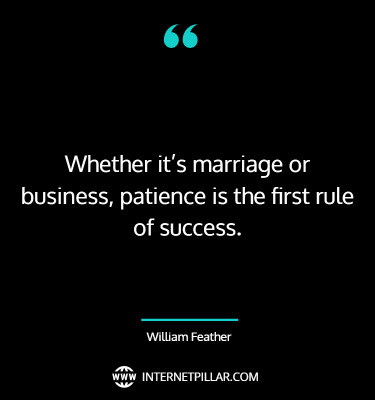 Whether it's marriage or business, patience is the first rule of success. ~ William Feather.
Success is not built on success, its built on failure, its built on frustration, sometimes its built on catastrophe. ~ Sumner Redstone.
You miss 100% of the shots you don't take. ~ Wayne Gretzky.
If you push through that feeling of being scared, that feeling of taking the risk, really amazing things can happen. ~ Marissa Mayer.
---
---
So these were the 49 quotes about Business Success.
If you like these quotes and sayings, then you can also read my other popular blog posts on the topics of Starting a Business quotes and Business Growth quotes.