Hard times represent difficult experiences that we have encountered in our lives.
These hardships often serve as catalysts for personal growth and resilience, shaping us into stronger individuals.
Everyone, including myself, experiences difficult days.
During such moments, I seek out inspirational quotes to help me persevere and regain my strength.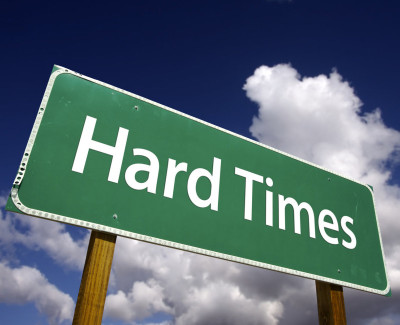 Navigating through tough times can be made easier when we find inspiration and encouragement.
Often, all we need is a surge of motivation and a few uplifting words to help us regain our confidence and composure, allowing us to face adversity head-on.
---
Top 10 Hard Times Quotes
I like to use the hard times of the past to motivate me today. ~ Dwayne Johnson.
Tough times never last, but tough people do. ~ Robert H Schuller.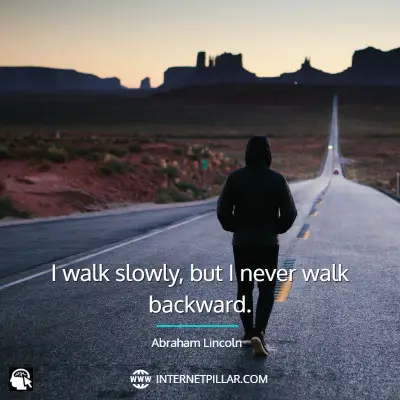 I walk slowly, but I never walk backward. ~ Abraham Lincoln.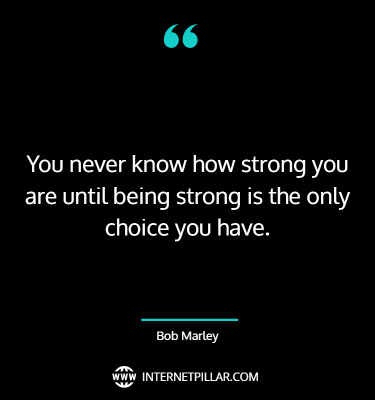 You never know how strong you are until being strong is the only choice you have. ~ Bob Marley.
Hard times make you bitter or make you more compassionate. ~ Jewel.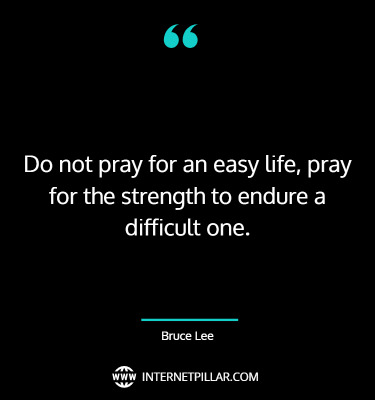 Do not pray for an easy life, pray for the strength to endure a difficult one. ~ Bruce Lee.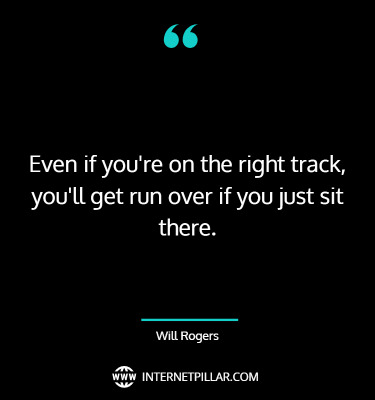 Even if you're on the right track, you'll get run over if you just sit there. ~ Will Rogers.
Hard times are coming to your town So stay alert, don't let them get you down. ~ Joseph Simmons.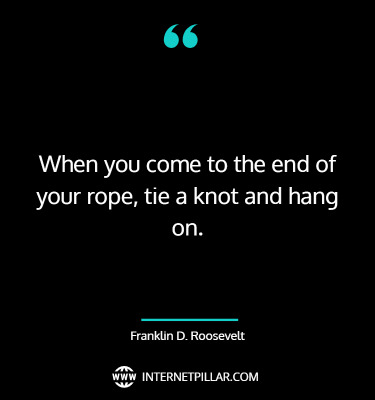 When you come to the end of your rope, tie a knot and hang on. ~ Franklin D. Roosevelt.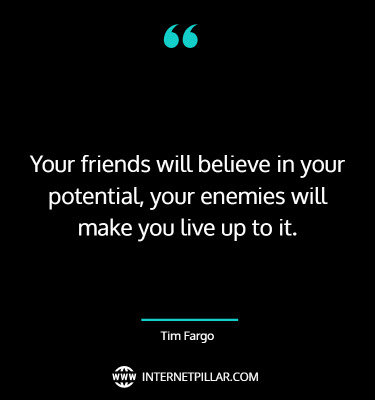 Your friends will believe in your potential, your enemies will make you live up to it. ~ Tim Fargo.
Related Quotes: 37 Trying Hard Quotes to Overcome Tough Times and 50 Work Hard Play Hard Quotes and Sayings for You
Popular Hard Times Quotes
When everything seems to be going against you, remember that the airplane takes off against the wind, not with it. ~ Henry Ford.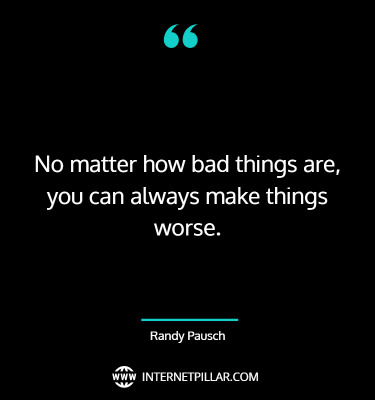 No matter how bad things are, you can always make things worse. ~ Randy Pausch.
Every adversity, every failure, and every heartache, carries with it the seed of an equivalent or greater benefit. ~ Napoleon Hill.
You'll have bad times, but it'll always wake you up to the good stuff you weren't paying attention to. ~ Robin Williams.
Let perseverance be your engine and hope your fuel. ~ H. Jackson Brown, Jr.
Hard times are sometimes blessings in disguise. We do have to suffer but in the end it makes us strong, better and wise. ~ Anurag Prakash Ray.
Life will always be hard on you, but it doesn't mean you should give up. ~ Anurag Prakash Ray.
Even in hard times there's a possibility to have fun. ~ Eyden I.
Hard times arouse an instinctive desire for authenticity. ~ Coco Chanel.
There's a lot of people out there who go through hard times, and they feel alone. They feel like nobody is there. But I'm in the same boat. ~ Brandy Norwood.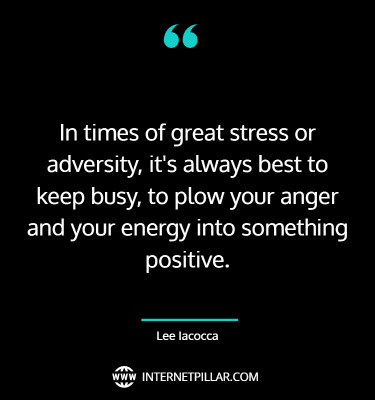 In times of great stress or adversity, it's always best to keep busy, to plow your anger and your energy into something positive. ~ Lee Iacocca.
Show me someone who has done something worthwhile, and I'll show you someone who has overcome adversity. ~ Lou Holtz.
Endurance is not just the ability to bear a hard thing, but to turn it into glory. ~ William Barclay.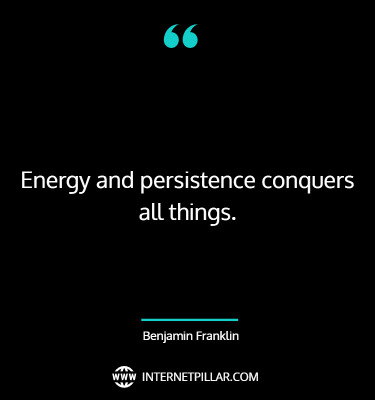 Energy and persistence conquers all things. ~ Benjamin Franklin
Confidence, courage and determined spirit are vital for surviving hard times. ~ Lailah Gifty Akita.
Life is at its best when everything has fallen out of place, and you decide that you're going to fight to get them right, not when everything is going your way and everyone is praising you. ~ Thisuri Wanniarachchi.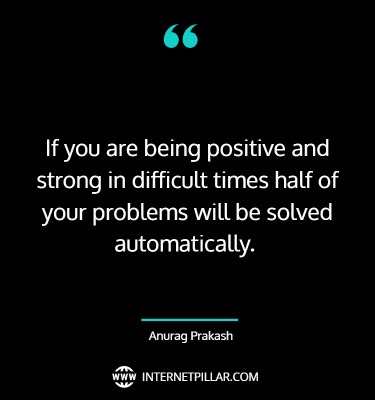 If you are being positive and strong in difficult times half of your problems will be solved automatically. ~ Anurag Prakash.
In my experience, people who don't stick around during the hard times weren't worth having around anyway. ~ Kimberly Belle.
Best Hard Times Quotes
People need hard times and oppression to develop psychic muscles. ~ Emily Dickinson.
The world and everyone in it is always ready to blame a man for anything when he is already knocked down. ~ Therese May.
In the middle of difficulty lies opportunity. ~ Albert Einstein.
In hard times, gold is a good friend and good friend is gold! ~ Mehmet Murat ildan.
Can carry that weight But I don't know how far These are hard times Truly hard times. ~ Neil Diamond.
If you are going through hell, keep going. ~ Winston Churchill.
There are no hard times for good ideas. ~ Harry Gordon Selfridge.
Worrying does not empty tomorrow of its troubles, it empties today of its strength. ~ Corrie ten Boom.
Pain is inevitable. Suffering is optional. ~ Buddha.
Sometimes adversity is what you need to face in order to become successful. ~ Zig Ziglar.
Every struggle you had in your life shaped you into the person you are today. Be thankful for the hard times they can only make you stronger. ~ Anmol Andore.
We must accept finite disappointment, but we must never lose infinite hope. ~ Martin Luther King.
Famous Hard Times Quotes
In the midst of winter, I finally learned that there was in me an invincible summer. ~ Albert Camus.
No matter how hard it seems just keep going, don't quit because we only fail when we give up. ~ Anurag Prakash Ray.
In difficult times, it's so hard to look around and to see what to be grateful for. ~ Alice Barrett.
We are all faced with a series of great opportunities brilliantly disguised as impossible situations. ~ Chuck Swindoll.
Hard times build determination and inner strength. Through them we can also come to appreciate the uselessness of anger. ~ Dalai Lama.
Problems are not stop signs, they are guidelines. ~ Robert Schuller.
We either make ourselves miserable or we make ourselves strong. The amount of work is the same. ~ Carlos Costaneda.
Hard times don't create heroes. It is during the hard times when the 'hero' within us is revealed. ~ Bob Riley.
Hard times always lead to something great. ~ Betsey Johnson.
The bravest sight in the world is to see a great man struggling against adversity. ~ Seneca The Younger.
The human capacity for burden is like bamboo – far more flexible than you'd ever believe at first glance. ~ Jodi Picoult.
Born through hard times, Ghetto child of mine. I wonder if you have to suffer for your father's crimes. ~ Tupac Shakur.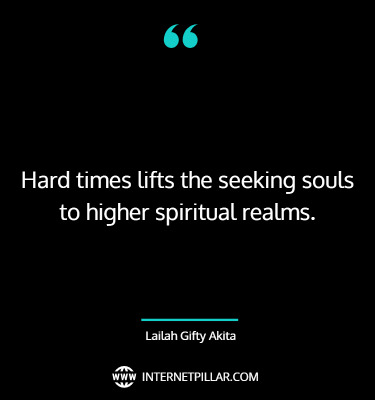 Hard times lifts the seeking souls to higher spiritual realms. ~ Lailah Gifty Akita.
You need to spend time crawling alone through shadows to truly appreciate what it is to stand in the sun. ~ Shaun Hick.
Don't dwell on what went wrong. Instead, focus on what to do next. Spend your energies on moving forward toward finding the answer. ~ Denis Waitley.
Inspirational Hard Times Quotes
Why worry? If you've done the very best you can, worrying won't make it any better. ~ Walt Disney.
Hard times are moments of reflection. ~ Lailah Gifty.
Hard times spreading just like the flu Watch out homeboy, don't let it catch you. ~ Joseph Simmons.
It is only in our darkest hours that we may discover the true strength of the brilliant light within ourselves that can never, ever, be dimmed. ~ Doe Zantamata.
The gem cannot be polished without friction, nor man perfected without trials. ~ Chinese Proverb.
The greater the difficulty, the more glory in surmounting it. Skillful pilots gain their reputation from storms and tempests. ~ Epictetus.
In the midst of these hard times it is our good health and good sleep that are enjoyable. ~ Knute Nelson.
Only during hard times do people come to understand how difficult it is to be master of their feelings and thoughts. ~ Anton Pavlovich Chekhov.
When the going gets tough, the tough reinvent. ~ RuPaul.
Although the world is full of suffering, it is also full of the overcoming of it. ~ Helen Keller
Hard days are the best because that's when champions are made. ~ Gabrielle Douglas.
Hard times sustain and strengthen others, inspiring them to strive toward personal growth. ~ Senora Roy.
You start with a darkness to move through but sometimes the darkness moves through you. ~ Dean Young.
Turn your wounds into wisdom. ~ Oprah Winfrey.
Motivational Hard Times Quotes
I can be changed by what happens to me. But I refuse to be reduced by it. ~ Maya Angelou.
A problem is a chance for you to do your best. ~ Duke Ellington.
Hard times may have held you down, but they will not last forever. When all is said and done, you will be increased. ~ Joel Osteen.
To be tested is good. The challenged life may be the best therapist. ~ Gail Sheehy.
Hard times may have put you down sometimes but they will not last forever. When all is said and done, you will be wise and strong. ~ Anurag Prakash Ray.
What the caterpillar calls the end of the world, the master calls a butterfly. ~ Richard Bach.
Every adversity brings new experiences and new lessons. ~ Lailah Gifty Akita
We've gotten through a lot of tough times, and we're going to keep working to make them better. I wish the record was better. ~ Mike Quade.
The muscles that controlled my smile were rarely ever used Cause there's nothing soft about hard times. ~ Jimmy Buffett.
One small crack does not mean you are broken, it means that you were put to the test and you didn't fall apart. ~ Linda Poindexter.
Ultimate Hard Times Quotes
I will love the light for it shows me the way, yet I will endure the darkness for it shows me the stars. ~ Og Mandino.
Difficult times always create opportunities for you to experience more love in your life. ~ Woody Allen.
We must embrace pain and burn it as fuel for our journey. ~ Kenji Miyazawa.
Write what you love. Love will hold you through the hard times and hold the world during the good times. ~ Mark Z Danielewski.
Walked into hard times Stepped into hard times All of me is hard time Welcome to hard times. ~ Richard Melville Hall.
Just as despair can come to one only from other human beings, hope, too, can be given to one only by other human beings. ~ Elie Weisel.
Difficult times don't come your way just so you can survive them; God uses these times in your life to form and refine you. ~ Joel Osteen.
Inspiring Hard Times Quotes
On the other side of a storm is the strength that comes from having navigated through it. Raise your sail and begin. ~ Gregory S. Williams.
Going through challenging things can teach you a lot, and they also make you appreciate the times that aren't so challenging. ~ Carrie Fisher.
Seeds of faith are always within us; sometimes it takes a crisis to nourish and encourage their growth. ~ Susan Taylor.
The greatest mistake you can make in life is to continually fear that you will make one. ~ Elbert Hubbard.
Those who make hostility a daily manner are often left in the lurch at difficult times. ~ Michael Bassey Johnson.
Hard times don't create heroes. It is during the hard times when the 'hero' within us is revealed. ~ Bob Riley.
---
So these were the 92 top hard times quotes about Hard times.
If you like these quotes and sayings, then you can also read my other posts on Tao Te Ching quotes and John Brown quotes.
---
Sources: