These quotes are going to inspire and motivate students.
Students' motivation and inspiration are crucial for achieving success in life as they drive the pursuit of knowledge and personal growth.
During the learning process, it is common to face difficulties in staying motivated. We may recognize the need to persevere, but often find it challenging to muster the energy to engage with our studies.
A helpful solution could be exploring inspirational quotes from renowned, accomplished individuals.
These inspiring quotes can ignite our drive and inspire us to invest additional effort into our educational endeavors.
Below, you'll find a collection of uplifting and motivational quotes specifically curated for students, designed to foster determination and a passion for learning.
---
Table of Contents
Inspiring Quotes for Students
The way to get started is to quit talking and begin doing. ~ Walt Disney.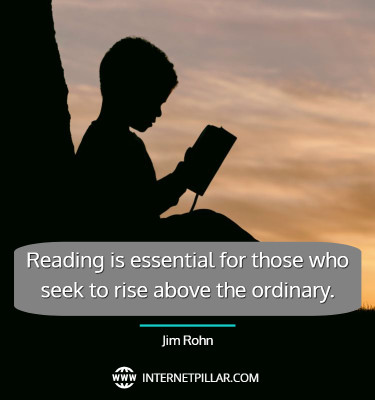 Reading is essential for those who seek to rise above the ordinary. ~ Jim Rohn.
You are never too old to set another goal or to dream a new dream. ~ C.S. Lewis.
Success is the sum of small efforts, repeated day-in, and day-out. ~ Robert Collier.
It takes courage to grow up and become who you really are. ~ E.E. Cummings.
There are no shortcuts to any place worth going. ~ Beverly Sills.
Everyone wants a voice in human freedom. There's a fire burning inside of all of us. ~ Lech Walesa.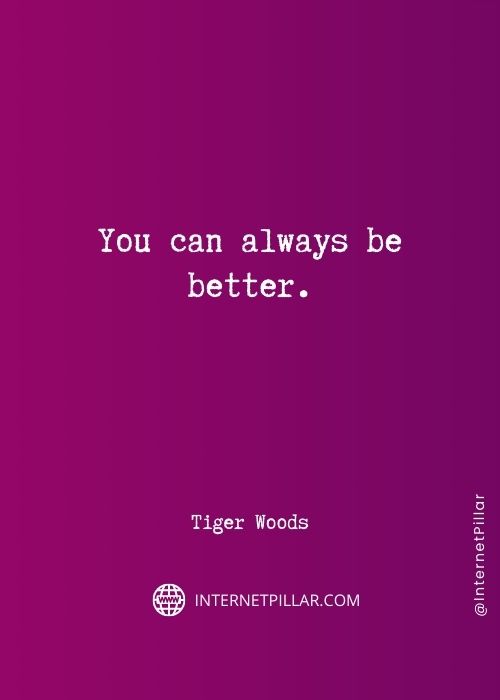 You can always be better. ~ Tiger Woods.
Believe in yourself and all that you are. Know that there is something inside you that is greater than any obstacle. ~ Christian D. Larson.
Be patient with yourself. Self-growth is tender; it's holy ground. There's no greater investment. ~ Stephen Covey.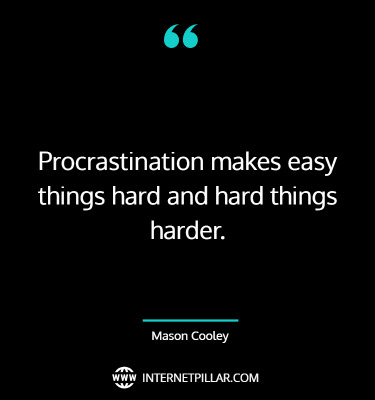 Procrastination makes easy things hard and hard things harder. ~ Mason Cooley.
The mind is not a vessel to be filled but a fire to be ignited. ~ Plutarch.
Motivational Quotes for Students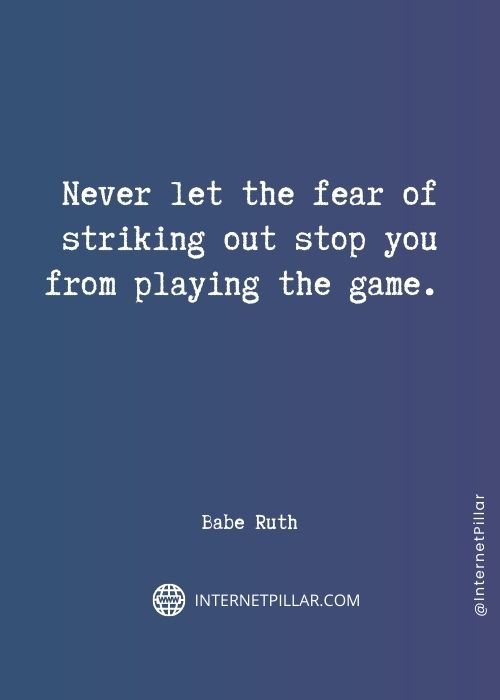 Never let the fear of striking out stop you from playing the game. ~ Babe Ruth.
The only place where success comes before work is in the dictionary. ~ Vidal Sassoon.
I find that the harder I work, the more luck I seem to have. ~ Thomas Jefferson.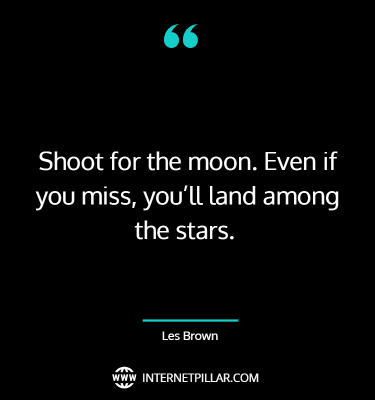 Shoot for the moon. Even if you miss, you'll land among the stars. ~ Les Brown.
In a world where you can be anything, be kind. ~ Jennifer Dukes Lee.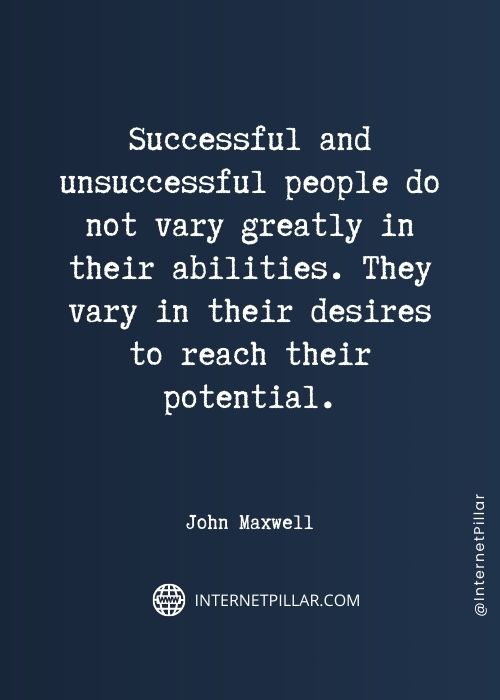 Successful and unsuccessful people do not vary greatly in their abilities. They vary in their desires to reach their potential. ~ John Maxwell.
You don't drown by falling in the water; you drown by staying there. ~ Ed Cole.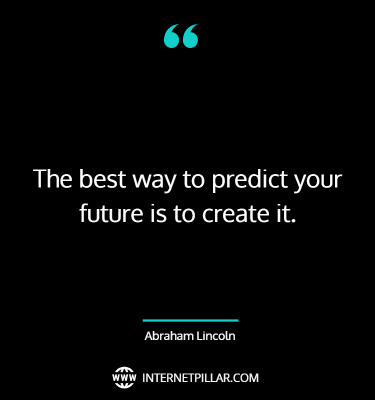 The best way to predict your future is to create it. ~ Abraham Lincoln.
Everybody can be great because everybody can serve. ~ Martin Luther King, Jr.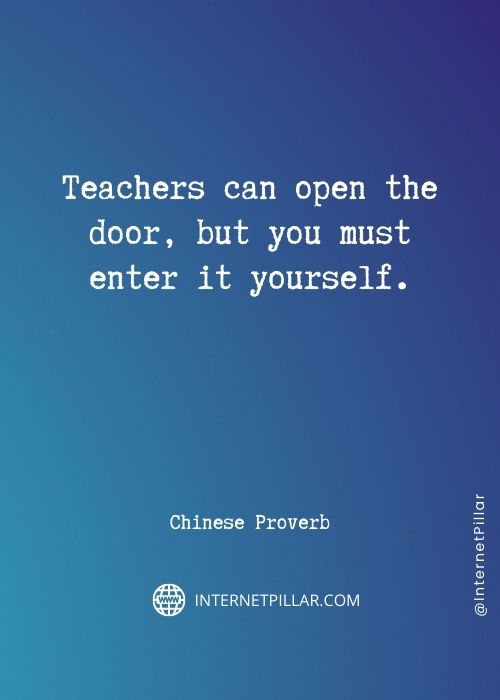 Teachers can open the door, but you must enter it yourself. ~ Chinese Proverb.
Powerful Quotes for Students
The new definition of freedom today is self-determination. ~ John Hope Bryant.
The whole purpose of education is to turn mirrors into windows. ~ Sydney J. Harris.
Optimism is a happiness magnet. If you stay positive, good things and good people will be drawn to you. ~ Mary Lou Retton.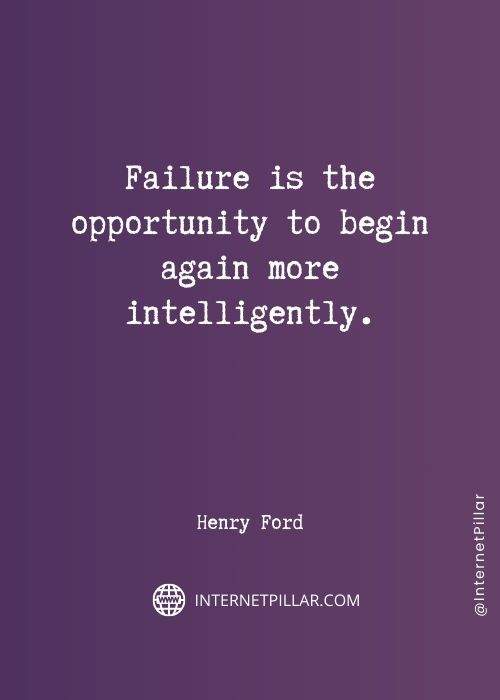 Failure is the opportunity to begin again more intelligently. ~ Henry Ford.
Striving for success without hard work is like trying to harvest where you haven't planted. ~ David Bly.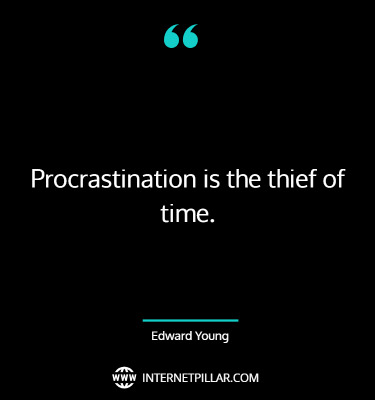 Procrastination is the thief of time. ~ Edward Young.
Every accomplishment starts with the decision to try. ~ Gail Devers.
Little minds are tamed and subdued by misfortune; but great minds rise above it. ~ Washington Irving.
Once you learn to read, you will be forever free. ~ Frederick Douglass.
The best way to find yourself is to lose yourself in the service of others. ~ Gandhi.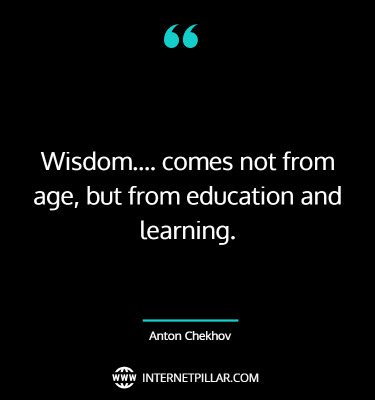 Wisdom…. comes not from age, but from education and learning. ~ Anton Chekhov.
You don't have to be great to start, but you have to start to be great. ~ Zig Ziglar.
Related Quotes: 118 College Quotes on Education to Inspire and Motivate Students and 125 Powerful Change Quotes to Transform Your Life
Inspirational Quotes for Students
You can't have a better tomorrow if you're still thinking about yesterday. ~ Charles F. Kettering.
The man who does not read books has no advantage over the one who cannot read them. ~ Mark Twain.
If you join a fight for social justice you may win or lose, but just by being part of the struggle, you win, and your life will be better for it. ~ Howard Zinn.
Education is the most powerful weapon, which you can use to change the world. ~ Nelson Mandela.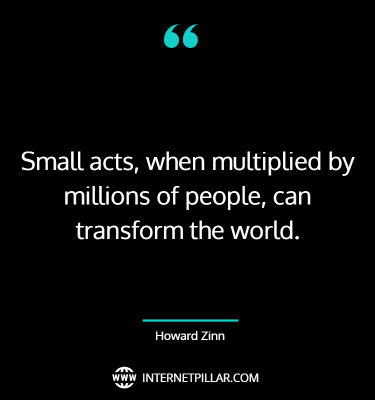 Small acts, when multiplied by millions of people, can transform the world. ~ Howard Zinn.
If you don't like something, change it. If you can't change it, change your attitude. Don't complain. ~ Maya Angelou.
Be ashamed to die until you have won some victory for humanity. ~ Horace Mann.
There is always time to make right what is wrong. ~ Susan Griffin.
If opportunity doesn't knock, build a door. ~ Milton Berle.
Go into the world and do well. But more importantly, go into the world and do good. ~ Minor Myers Jr.
Do the best you can until you know better. Then when you know better, do better. ~ Maya Angelou.
Skill is only developed by hours and hours of work. ~ Usain Bolt.
Powerful Motivational Quotes for Students
If you have no confidence in self, you are twice defeated in the race of life. ~ Marcus Garvey.
Just one small positive thought in the morning can change your whole day. ~ Dalai Lama.
You get the best out of others when you give the best of yourself. ~ Harvey S. Firestone.
Education means emancipation. It means light and liberty. It means the uplifting of the soul of man into the glorious light of truth, the light by which men can only be made free. ~ Frederick Douglass.
I have found that among its other benefits, giving liberates the soul of the giver. ~ Maya Angelou.
Our greatest fear should not be of failure, but of succeeding at things in life that don't really matter. ~ Francis Chan.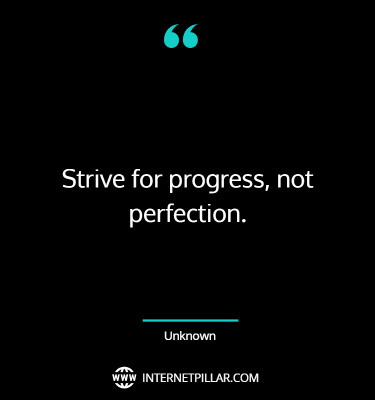 Strive for progress, not perfection. ~ Unknown.
Optimism is the faith that leads to achievement. Nothing can be done without hope and confidence. ~ Helen Keller.
Short Inspirational Quotes for Students
Excellence is not a skill. It is an attitude. ~ Ralph Marston.
A person who never made a mistake never tried anything new. ~ Albert Einstein.
The expert in anything was once a beginner. ~ Helen Hayes.
The more that you read, the more things you will know, the more that you learn, the more places you'll go. ~ Dr. Seuss.
All progress takes place outside of your comfort zone. ~ Michael John Bobak.
Fall seven times, stand up eight. ~ Japanese Proverb.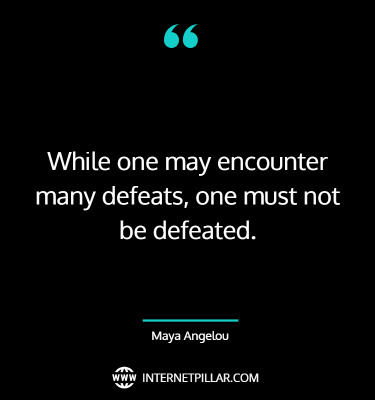 While one may encounter many defeats, one must not be defeated. ~ Maya Angelou.
Just believe in yourself. Even if you don't pretend that you do and, at some point, you will. ~ Venus Williams.
I think it's possible to ordinary people to choose to be extraordinary. ~ Elon Musk.
It is not the mountain we conquer, but ourselves. ~ Edmund Hillary.
Best Motivational Quotes for Students
Perseverance is not a long race; it is many short races one after the other. ~ Walter Elliot.
That's the thing about books. They let you travel without moving your feet. ~ Jhumpa Lahiri.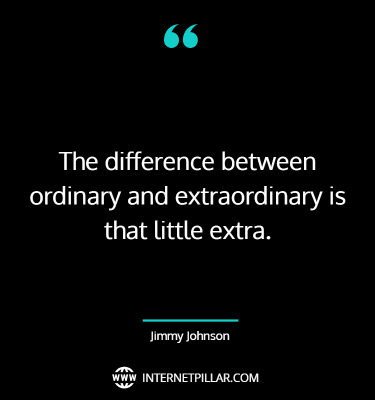 The difference between ordinary and extraordinary is that little extra. ~ Jimmy Johnson.
Motivation is what gets you started. Habit is what keeps you going. ~ Jim Ryun.
Instruction ends in the schoolroom, but education ends only with life. ~ Frederick W. Robertson.
Education is the most powerful weapon you can use to change the world. ~ BB King.
Don't let what you cannot do interfere with what you can do. ~ John Wooden.
Our greatest weakness lies in giving up. The most certain way to succeed is always to try just one more time. ~ Thomas Edison.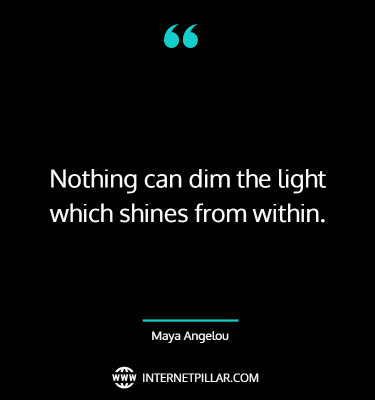 Nothing can dim the light which shines from within. ~ Maya Angelou.
Education is something we have to keep pursuing day after day. ~ Premier Brian Gallant.
Famous Quotes for Students
Learning is never done without errors and defeat. ~ Vladimir Lenin.
To be an overachiever you have to be an over-believer. ~ Dabo Swinney.
Accept and acknowledge your own brilliance. Stop waiting for others to tell you how great you are! Believe it for yourself and about yourself. ~ Iyanla Vanzant.
Don't go around saying the world owes you a living. The world owes you nothing. It was here first. ~ Mark Twain.
You're braver than you believe, stronger than you seem, and smarter than you think. ~ Christopher Robin.
There is no elevator to success. You have to take the stairs. ~ Zig Ziglar.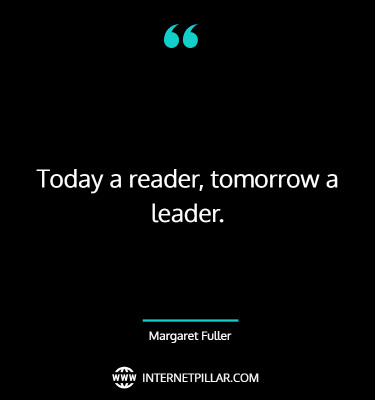 Today a reader, tomorrow a leader. ~ Margaret Fuller.
Education is the passport to the future, for tomorrow belongs to those who prepare for it today. ~ Malcolm X.
Motivating Quotes for Students
There is no secret to success. It is the result of preparation, hard work, and learning from failure. ~ Colin Powell.
You've got to get up every morning with determination if you're going to go to bed with satisfaction. ~ George Lorimer.
The beautiful thing about learning is that no one can take it away from you. ~ B.B. King.
You receive from the world what you give to the world. ~ Oprah Winfrey.
I've failed over and over and over again in my life. And that is why I succeed. ~ Michael Jordan.
What makes greatness is starting something that lives after you. ~ Ralph Sockman.
In a gentle way, you can shake the world. ~ Mahatma Gandhi.
---
So these were the 89 quotes about Students.
If you like these quotes and sayings, then you can also read my other popular blog posts on the topics of Being Different quotes and Anxiety quotes and College quotes on Education.
---
Sources: