Relationship Silence refers to the lack of communication between individuals who are part of a relationship.
While silence can be golden, it also has the potential to ruin relationships if it signifies unaddressed issues or misunderstanding.
Communication gaps can lead to misunderstandings, ego clashes and create distress for both partners, turning a once healthy relationship into a source of stress.
Relationship silence quotes may serve as a medium to convey how this silence impacts the relationship negatively.
Even though relationships revolve around communication, silence can sometimes speak volumes, often louder than words.
It can convey a spectrum of emotions from comfort, peace, frustration, to agony, possessing the power to heal or destroy.
A compilation of 63 relationship silence quotes aims to aid individuals in understanding and harnessing the power of silence within their relationships.
---
Relationship Silence Quotes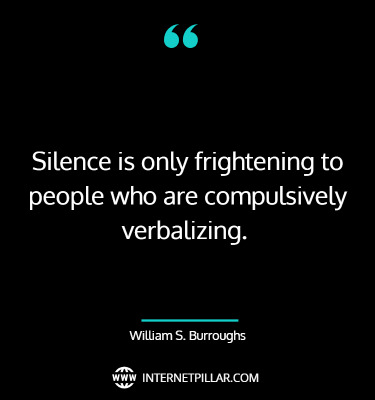 Silence is only frightening to people who are compulsively verbalizing. ~ William S. Burroughs.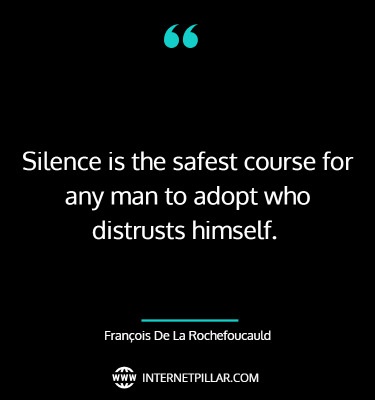 Silence is the safest course for any man to adopt who distrusts himself. ~ François De La Rochefoucauld.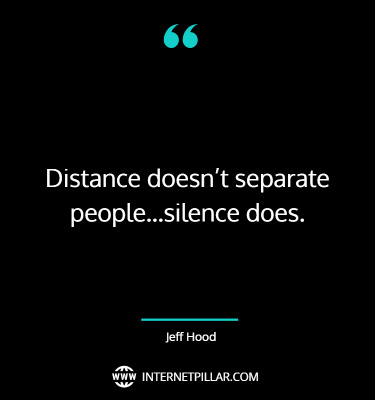 Distance doesn't separate people…silence does. ~ Jeff Hood.
Silence brings beauty out which you have not seen in your lover before. ~ Dina Husseini.
A fair request should be followed by the deed in silence. ~ Dante Alighieri.
The silence between two people can sometimes say more than the most beautiful words. ~ Unknown.
There is no real aloneness. There is solitude and the nurturing silence that is relationship with ourselves, but even then we are part of something larger. ~ Linda Hogan.
Silence is true wisdom's best reply. ~ Euripides.
In the silence behind what can be heard lies the answers we have been searching for so long. ~ Andreas Fransson.
After another moment's silence, she mumbled that I was peculiar, that that was probably why she loved me but that one day I might disgust her for the very same reason ~ Albert Camus.
Love Relationship Silence Quotes
The human heart has hidden treasures, in secret kept, in silence sealed; the thoughts, the hopes, the dreams, the pleasures, whose charms were broken if revealed. ~ Charlotte Bronte.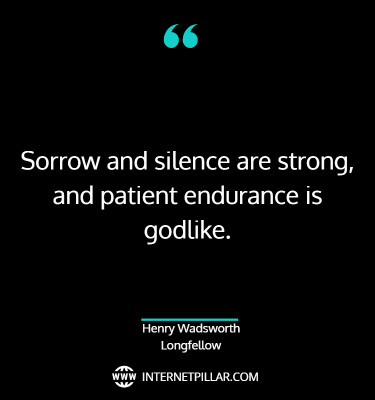 Sorrow and silence are strong, and patient endurance is godlike. ~ Henry Wadsworth Longfellow.
When you want to understand something, you should remain silent. ~ Unknown.
He who does not understand your silence will probably not understand your words. ~ Elbert Hubbard.
To communicate through silence is a link between the thoughts of man. ~ Marcel Marceau.
Silence cannot be mispronounced, Silence cannot be misinterpreted, silence cannot be misquoted. ~ Amit Kalantri.
At least if I keep my love a secret, he and I can still have this wonderful, odd, exciting relationship where I love him in silence and pretend he's loving me in silence too. ~ Katy Evans.
Silence is one of the hardest arguments to refute. ~ Josh Billings.
Silence is always golden but it becomes imitation junk when communication breaks between relationships. ~ Amit Abraham.
See Also: Deep Soul quotes and Reciprocity quotes.
Sad Relationship Silence Quotes
Sometimes during a moment of silence…you get to hear everything. ~ Unknown.
Life's most deep feelings are often expressed in silence and the one who can read volumes from your silence is your true companion. ~ Ritu Ghatourey.
Silence is one of the great arts of conversation. ~ Marcus Tullius Cicero.
You hesitate to stab me with a word, and know not – silence is the sharper sword. ~ Samuel Johnson.
The quieter you become, the more you are able to hear. ~ Rumi.
Silence can have tremendous healing power, but this should not be confused with loneliness. ~ Itayi Garande.
Silence is a source of great strength. ~ Lao Tzu.
Sometimes silence is a really good answer. ~ Unknown.
Silence In A Relationship Quotes
The policy of self-isolation and continuous silence are the greatest destroyers of marriage and relationship. ~ Mwanandeke Kindembo.
The fundamentalists are insistent that they know best. It's a dictatorial attitude towards personal morality, which is a modern creation that came about in the 19th century. ~ Steve Coogan.
The deepest feeling always shows itself in silence; not in silence, but restraint. ~ Marianne Moore.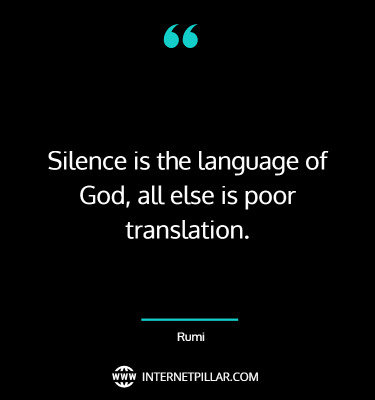 Silence is the language of God, all else is poor translation. ~ Rumi.
Better to remain silent and be thought a fool than to speak out and remove all doubt. ~ Abraham Lincoln.
Don't waste words with people who deserve your silence, Sometimes the most powerful thing you can say is nothing at all. ~ Mandy Hale.
It's only in silence that you can judge of your relationship to a person. ~ Dorothy Richardson.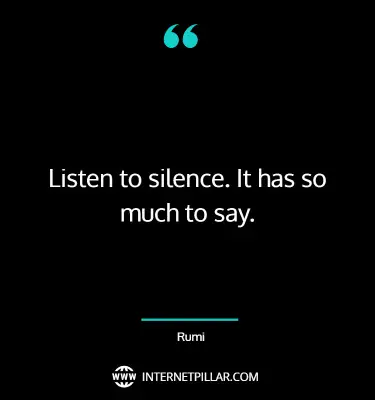 Listen to silence. It has so much to say. ~ Rumi.
Don't ever mistake my silence for ignorance, my calmness for acceptance, or my kindness for weakness. ~ Carson Kolhoff.
I need someone who is comfortable with my silence. ~ Unknown.
Top Relationship Silence Quotes
The longer the silence remains untouched the longer the miscommunication creates its own stories. ~ Christina Strigas.
Place a hand over your heart and stay silent; you will hear the one you love the most. ~ Unknown.
The space between two people can only be permeated by silence and not words. ~ Unknown.
Sometimes silence can be beautiful. But you should try to communicate openly with your loved ones and pour your heart into the ears of understanding. ~ Mwanandeke Kindembo.
Silence is pure and holy. It draws people together because only those who are comfortable with each other can sit without speaking. ~ Nicholas Sparks.
Silence doesn't mean yes…it can mean I'm tired of explaining to people who refuse to understand. ~ Unknown.
Nothing at times is more expressive than silence. ~ George Eliot.
A meaningful silence is always better than meaningless words… ~ Unknown.
Quotes about Relationship Silence
Silence is argument carried out by other means. ~ Che Guevara.
Silence in a relationship is never your friend. Communication is the pathway to healing and growth. ~ Ilya Atani.
In silence there is eloquence. Stop weaving and see how the pattern improves. ~ Rumi.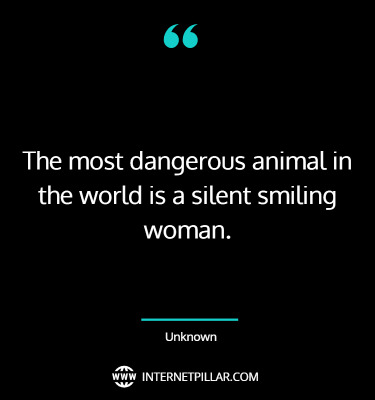 The most dangerous animal in the world is a silent smiling woman. ~ Unknown.
Staying quiet doesn't always mean I'm agreeing with you. It sometimes means I don't think it's worth arguing with you. ~ Mouloud Benzadi.
Don't force someone to remember you all the time. Just stay silent, let them realize how they will be without you in their life. ~ Unknown.
Silence falls, pulsing with the truth of what I've learned and what Dean has yet to acknowledge. Our relationship, our love, cannot and will never be perfect. It will, however, always belong only to us in all its flawed, intense beauty. Perfect in its very imperfection. ~ Nina Lane.
Best Relationship Silence Quotes
The silence stretched out between us as I stared at him, the tears blurring my vision as I waited for him to save me from this torment. Surely he could find a way. ~ Kathryn Michaels.
We're fascinated by the words – but where we meet is in the silence behind them. ~ Ram Dass.
A restless mind that seeks peace finds a true paradise when he finds a place where its soul-blessed with silence! ~ Mehmet Murat ildan.
If there were a little more silence, if we all kept quiet…maybe we could understand something. ~ Federico Fellini.
Deep Relationship Silence Quotes
And now there is merely silence, silence, silence, saying all we did not know. ~ William R Benet.
Words can hurt one's feelings. But silence, it can damage a person. Silence speaks louder than you'll ever know. ~ Unknown.
The cruelest lies are often told in silence. ~ Robert Louis Stevenson.
The most important thing in communication is hearing what isn't said. ~ Peter Drucker.
Your very silence shows you agree. ~ Euripides.
It is more noble by silence to avoid an injury than by argument to overcome it. ~ Francis Beaumont.
---
So these were the 63 quotes about Relationship Silence.
If you like these quotes and sayings, then you can also read my other popular blog posts on the topics of Everything will be Okay quotes and Sending You Good Vibes quotes and Tired Soul quotes.