"Tired soul" refers to individuals who are mentally and emotionally exhausted due to stress, anxiety and life's monotonous routines.
Such a state often comes with feelings of weakness, irritability and lack of clear thinking.
This condition can be caused by various factors such as troubled relationships, financial stress and demanding routines.
When your soul is tired, it's crucial to step back, breathe, meditate and seek support from loved ones.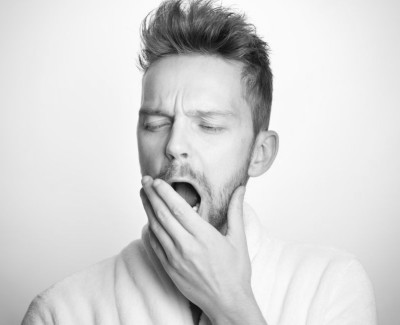 Breaking away from stress-inducing elements and revitalizing your energy is essential.
For times when you're experiencing this spiritual and physical fatigue, a curated collection of "tired soul" quotes can provide solace.
These inspiring and motivational sayings can not offer an immediate lift, but they can lend a comforting perspective, helping you navigate through this challenging period.
The overarching message is to prioritize self-care, find your tranquility and continue striving for balance and peace in life.
Also read: Everything will be Okay quotes and Sending You Good Vibes quotes.
---
Tired Soul Quotes
Laziness is nothing more than the habit of resting before you get tired. ~ Jules Renard.
Whenever I get fed up with life I love to go wandering in nature. ~ Andrea Arnold.
Tired, tired with nothing, tired with everything, tired with the world's weight he had never chosen to bear. ~ F. Scott Fitzgerald.
Your emotional life is not written in cement during childhood. You write each chapter as you go along. ~ Harry Stack Sullivan.
Don't stop when you are tired. Stop when you are done!! ~ Brayden Brad.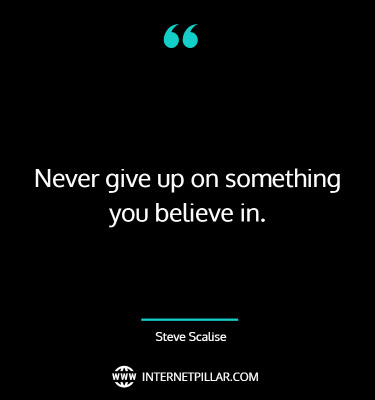 Never give up on something you believe in. ~ Steve Scalise.
Motivation is what gets you started. Habit is what keeps you going. ~ Jim Ryun.
Giving up is the only sure way to fail. ~ Gena Showalter.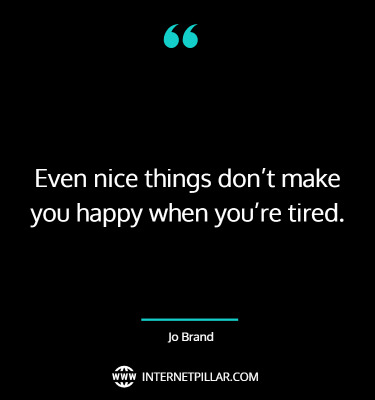 Even nice things don't make you happy when you're tired. ~ Jo Brand.
Ten men waiting for me at the door? Send one of them home, I'm tired. ~ Mae West.
If one could run without getting tired I don't think one would often want to do anything else ~ C.S. Lewis.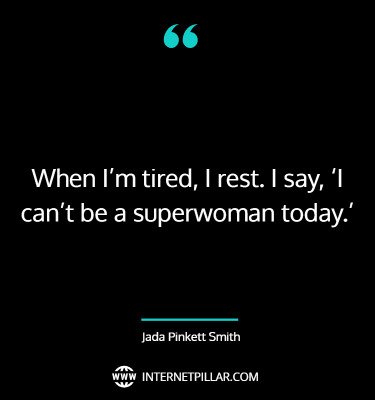 When I'm tired, I rest. I say, 'I can't be a superwoman today.' ~ Jada Pinkett Smith.
I wish I had an answer to that because I'm tired of answering that question. ~ Yogi Berra.
Best Tired Soul Quotes
There are only the pursued, the pursuing, the busy and the tired. ~ F. Scott Fitzgerald.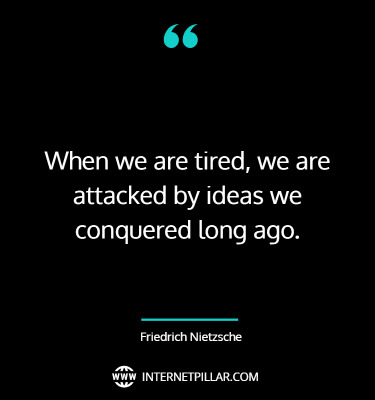 When we are tired, we are attacked by ideas we conquered long ago. ~ Friedrich Nietzsche.
Perseverance is the hard work you do after you get tired of doing the hard work you already did. ~ Newt Gingrich.
I'm so tired. I don't know if I can ever outrun how I used to be. ~ Marie Lu.
Time flies when you're on an emotional roller coaster. ~ Kaitlyn Bristowe.
I am tired of being tired and talking about how tired I am. ~ Amy Poehler.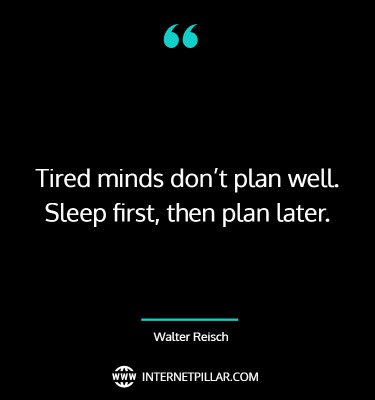 Tired minds don't plan well. Sleep first, then plan later. ~ Walter Reisch.
I'm so tired but I can't sleep. Standing on the edge of something much too deep. ~ Sarah MacLachlan.
No matter how tired you feel, no matter how much you want to quit, no matter what obstacles are in your way, keep moving toward the vision you have for your future. ~ Jon Gordon.
Soul Tired Quotes
Keep believing. You may be tired, discouraged, but don't give up on your future. ~ Joel Osteen.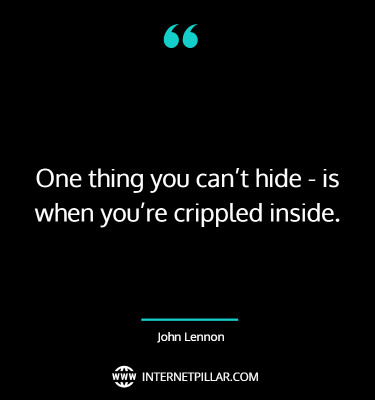 One thing you can't hide – is when you're crippled inside. ~ John Lennon.
Oh, I am very weary, though tears no longer flow; my eyes are tired of weeping, my heart is sick of woe. ~ Anne Bronte.
Knocked down but not beaten. Tired but not giving up. I saw the sun peek through the clouds. Sometimes all we need is a glimmer of hope. ~ Jon Gordon.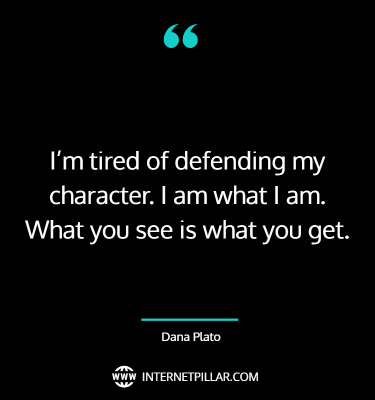 I'm tired of defending my character. I am what I am. What you see is what you get. ~ Dana Plato.
The wages of sin are death, but by the time taxes are taken out, it's just sort of a tired feeling. ~ Paula Poundstone.
I'm tired of being treated like a second-class citizen. ~ Rosa Parks.
Rest when you're weary. Refresh and renew yourself, your body, your mind, your spirit. Then get back to work. ~ Ralph Marston.
I want to care, but I don't. I look at you and all I feel is tired. ~ Elizabeth Scott.
The best way to guarantee a loss is to quit. ~ Morgan Freeman.
Famous Tired Soul Quotes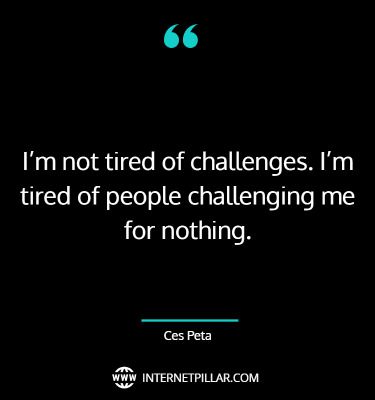 I'm not tired of challenges. I'm tired of people challenging me for nothing. ~ Ces Peta.
You feel fine, and then, when your body can't keep fighting, you don't. ~ Nicholas Sparks.
If you get tired, learn to rest, not to quit. ~ Banksy.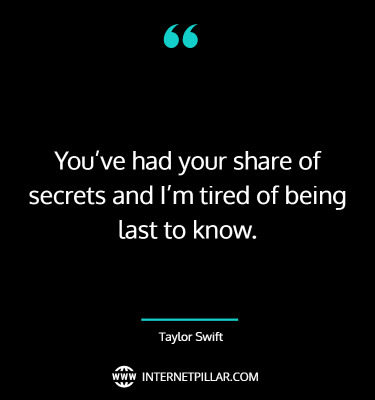 You've had your share of secrets and I'm tired of being last to know. ~ Taylor Swift.
Fatigue has many faces and many causes. Fatigue and tiredness mean different things to different people. ~ Michael A. Schmidt.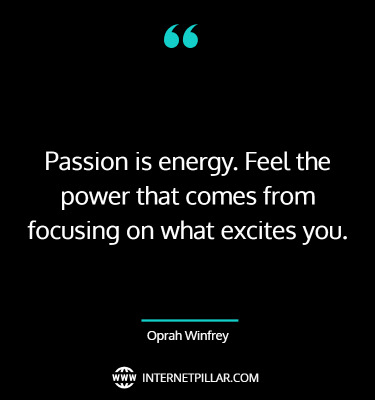 Passion is energy. Feel the power that comes from focusing on what excites you. ~ Oprah Winfrey.
Out of suffering have emerged the strongest souls; the most massive characters are seared with scars. ~ Khalil Gibran.
You never get tired unless you stop and take time for it. ~ Bob Hope.
I'm an emotional gangster. I cry once every month. ~ Cardi B.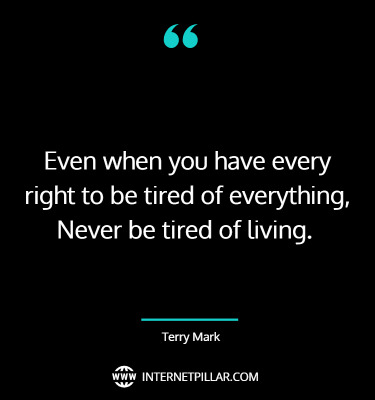 Even when you have every right to be tired of everything, Never be tired of living. ~ Terry Mark.
You've done enough. It's okay to be tired. You can take a break. ~ Shauna Niequist.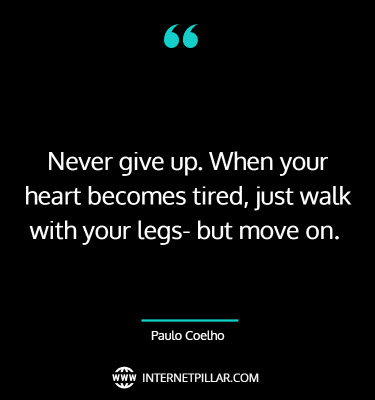 Never give up. When your heart becomes tired, just walk with your legs- but move on. ~ Paulo Coelho.
The sky is an infinite movie to me. I never get tired of looking at what's happening up there. ~ K. D. Lang.
Powerful Tired Soul Quotes
It's a little like wrestling a gorilla. You don't quit when you're tired – you quit when the gorilla is tired. ~ Robert Strauss.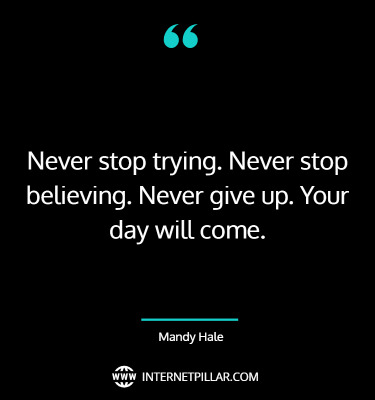 Never stop trying. Never stop believing. Never give up. Your day will come. ~ Mandy Hale.
There's a part of you that always remains a child, no matter how mature you get, how sophisticated or weary. ~ Barbra Streisand.
I don't stop when I'm tired, I only stop when I'm done. ~ Marilyn Monroe.
I'm sick and tired of your attitude. I'm feeling like I don't know you. ~ Taylor Swift.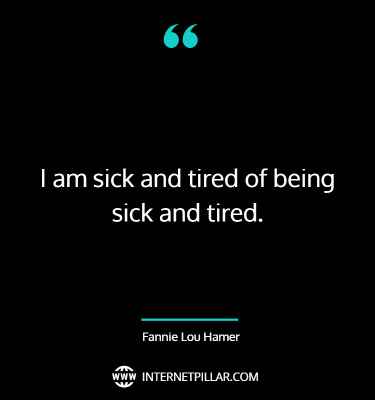 I am sick and tired of being sick and tired. ~ Fannie Lou Hamer.
Being a mom has made me so tired. And so happy. ~ Tina Fey.
On an exhausted field, only weeds grow. ~ Henryk Sienkiewicz.
---
So these were the 55 quotes about Tired Soul.
If you like these quotes and sayings, then you can also read my other popular blog posts on the topics of Keep it Simple quotes and Nothing Comes Easy quotes and Not Good Enough quotes.