"Watching" denotes meticulously observing something.
In life, we often encounter individuals who aim to demoralize us with their negativity and lack of faith in our abilities.
Such individuals can constantly discourage us, undermining our potential.
However, the key is to remain resilient and trust in our inherent potential and capabilities.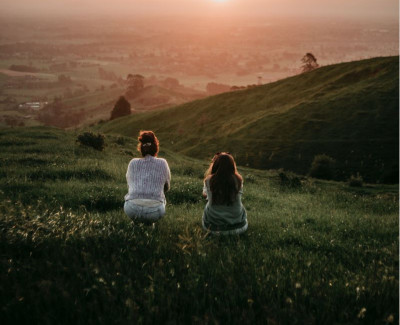 Despite external demotivation, one must strive to maintain confidence in their abilities to achieve their dreams.
Read also: Stay in your Lane quotes and Fly High quotes
In essence, the journey of fulfilling dreams requires maintaining unwavering faith in one's potential, despite the watchful eyes of doubters and naysayers.
---
Watching Quotes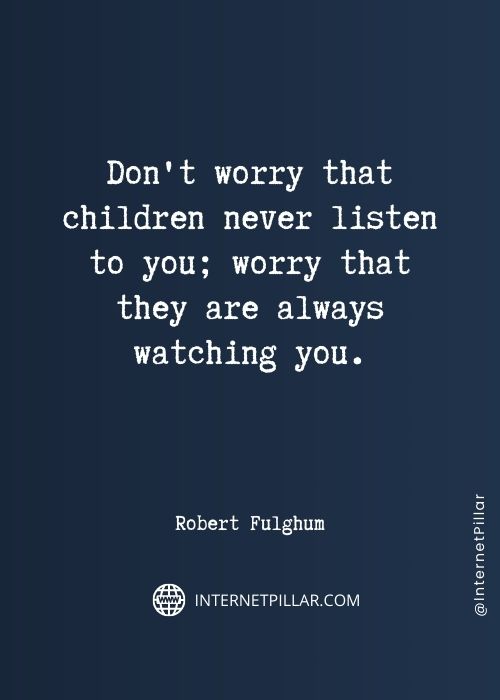 Don't worry that children never listen to you; worry that they are always watching you. ~ Robert Fulghum.
I do mindless stuff while watching mindless stuff. ~ Jazz Feylynn.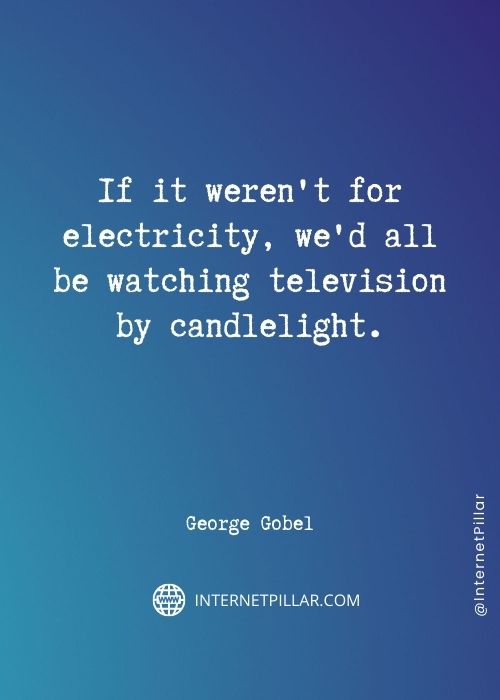 If it weren't for electricity, we'd all be watching television by candlelight. ~ George Gobel.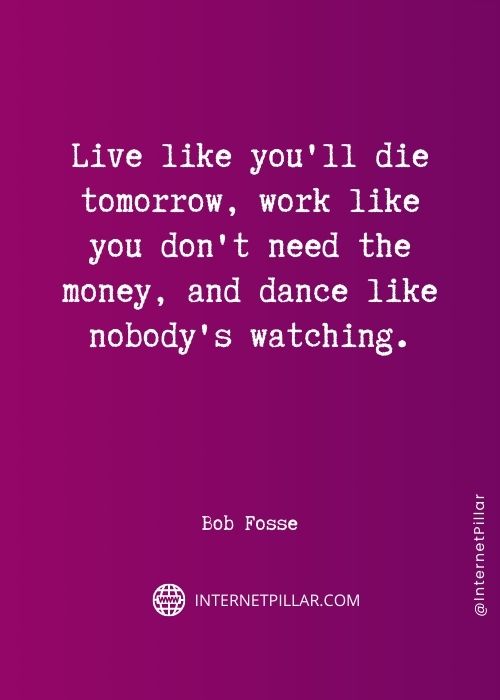 Live like you'll die tomorrow, work like you don't need the money, and dance like nobody's watching. ~ Bob Fosse.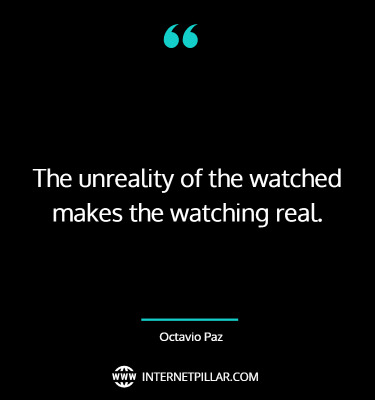 The unreality of the watched makes the watching real. ~ Octavio Paz.
Smile, your souls watching. ~ Allan Rufus.
Discipline is just doing the same thing the right way whether anyone's watching or not. ~ Michael J. Fox.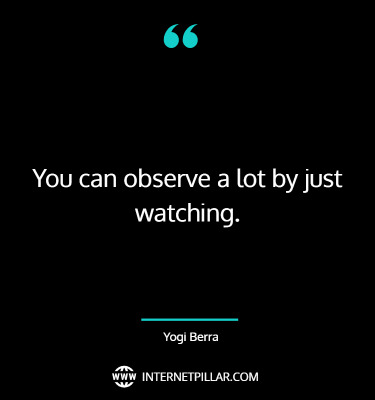 You can observe a lot by just watching. ~ Yogi Berra.
To assess the quality of thoughts of people, don't listen to their words, but watch their actions. ~ Amit Kalantri.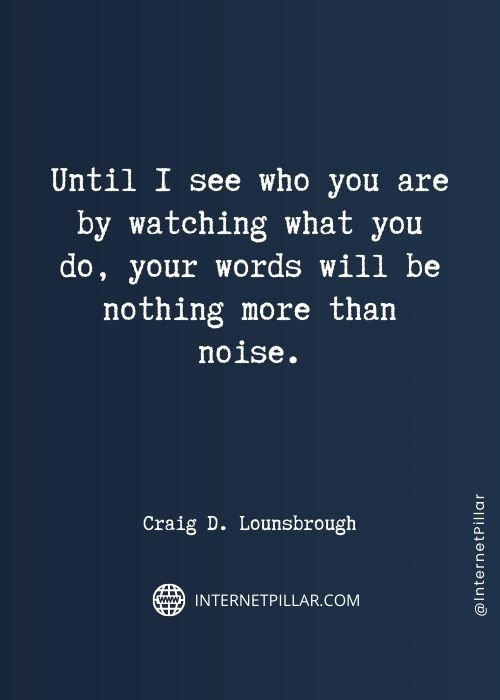 Until I see who you are by watching what you do, your words will be nothing more than noise. ~ Craig D. Lounsbrough.
God is watching over you and He will never fail you. ~ Gift Gugu Mona.
Face this world. Learn its ways, watch it, be careful of too hasty guesses at its meaning. In the end you will find clues to it all. ~ H.G. Wells.
Meaningful Watching Quotes
It's sometimes funny to watch some people doing something the wrong way but doing it confidently. Even more funny, they succeeded. ~ Toba Beta.
You need to watch what you say in a society full of eyes. ~ Anthony T. Hincks.
There is nothing like the thrill of walking through the jungle looking for a tiger and knowing they could be watching you already. ~ Ashlan Gorse Cousteau.
Watching grown men run around in tights and chasing an oddly shaped ball is not really my thing. ~ Steven Magee.
You are watching what greatness is all about. ~ Brent Musburger.
Chilling out on the bed in your hotel room watching television, while wearing your own pajamas, is sometimes the best part of a vacation. ~ Laura Marano.
Best Watching Quotes
There's something about the silence of people listening to someone or watching someone – I just… I love that. ~ Sam Heughan.
No one was more important than my mom and dad. I know they are watching from a place up in heaven here today to make sure all their kids are doing good. ~ Eddie Murray.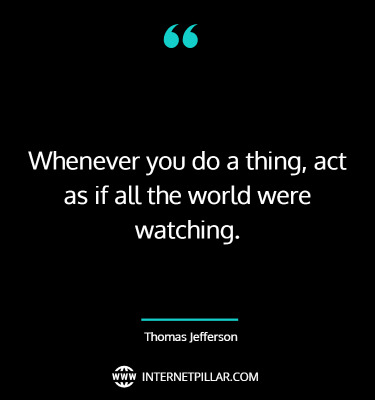 Whenever you do a thing, act as if all the world were watching. ~ Thomas Jefferson.
There's nothing glorious about war. There's nothing glorious about holding your friends in your arms and watching them die. There's nothing glorious about having to leave your home for 6 to 8 months while your family's back here and you're away. ~ Marcus Luttrel.
Watching TV is the most popular leisure activity in Britain. I find that very depressing. ~ Jeremy Paxman.The hardest thing to do is to be true to yourself, especially when everybody is watching. ~ Dave Chappelle.
My dad's not here, but he's watching in heaven. ~ Bubba Watson.
If I can, I love staying in pajamas all day and watching movies and eating good food. ~ Becky G.
Sometimes it's like watching a train wreck. You're uncomfortable, but you just can't help yourself. Some of those so-called bad interviews actually turned into compelling television. ~ Tony Danza.
Wherever I go, I'm watching. Even on vacation, when I'm in an airport or a railroad station, I look around, snap pictures, and find out how people do things. ~ Richard Scarry.
Profound Watching Quotes
There is nothing like the thrill of walking through the jungle looking for a tiger and knowing they could be watching you already. ~ Ashlan Gorse Cousteau.
Life is not a spectator sport. If you're going to spend your whole life in the grandstand just watching what goes on, in my opinion you're wasting your life. ~ Jackie Robinson.
Universe is the Sun watching its own self. ~ Dejan Stojanovic.
There are plenty of skills I've learned from playing video games. It's more interactive than watching TV, because there are problems to solve as you're using your brain. ~ Shaun White.
I like putting all my eggs in one basket and then watching the basket very carefully. ~ Stanley Druckenmiller.
Like most people, I find watching the lazy and quiet underwater realm of a big aquarium exceptionally calming. ~ Michael Dirda.
I like being in a recording studio. I like watching a song go from the simplicity of the original music. ~ Grace Slick.
Work like you don't need the money. Love like you've never been hurt. Dance like nobody's watching. ~ Satchel Paige.
I have a very simple definition of a good movie: a good movie makes you forget you're watching a movie. ~ Michael Cimino.
Famous Watching Quotes
There's nothing as exciting as a comeback – seeing someone with dreams, watching them fail, and then getting a second chance. ~ Rachel Griffiths.
Always wear a smile because you never know who is watching. ~ Gracie Gold.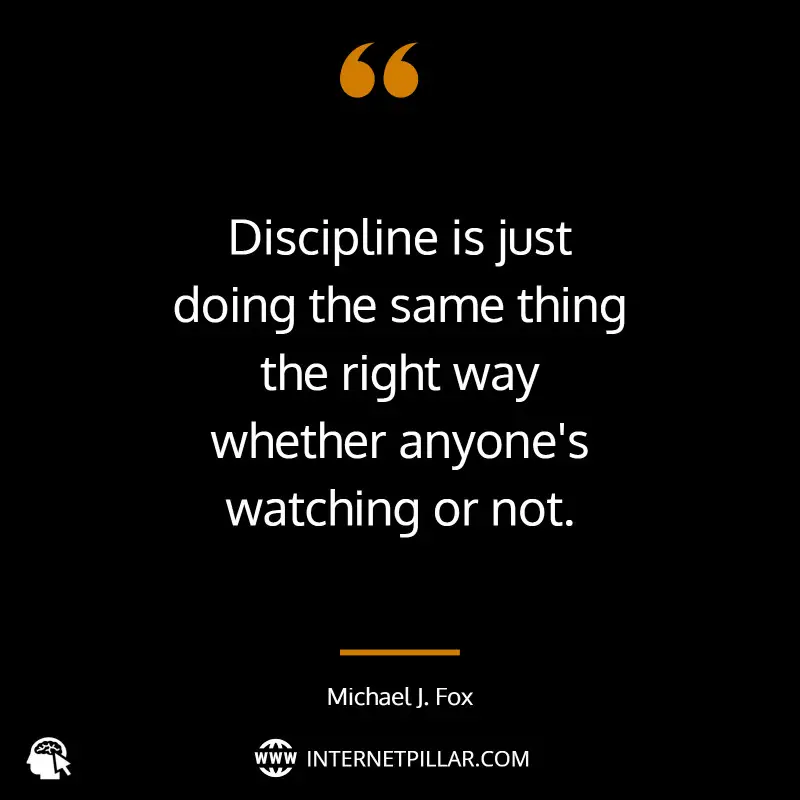 Discipline is just doing the same thing the right way whether anyone's watching or not. ~ Michael J. Fox.
I never for a day gave up listening to the songs of our birds, or watching their peculiar habits, or delineating them in the best way I could. ~ John James Audubon.
You can observe a lot by just watching. ~ Yogi Berra.
Investing should be more like watching paint dry or watching grass grow. If you want excitement, take $800 and go to Las Vegas. ~ Paul Samuelson.
The greatest education in the world is watching the masters at work. ~ Michael Jackson.
I learned the way a monkey learns – by watching its parents. ~ Prince Charles.
It's not only children who grow. Parents do too. As much as we watch to see what our children do with their lives, they are watching us to see what we do with ours. I can't tell my children to reach for the sun. All I can do is reach for it, myself. ~ Joyce Maynard.
I like to go out, but sometimes it's nice to stay cozy at home, watching movies or TV, especially early in the week. ~ Charlotte Ronson.
---
So these were the 53 quotes about Watching.
If you like these quotes and sayings, then you can also read my other popular blog posts on the topics of Reciprocity quotes and Relationship Silence quotes.