Courage is defined as the capacity to undertake something tough despite the difficulties and danger.
Despite criticism, courageous people do and express what they believe is right for them.
Courage allows you to set your fear of failing aside and take the initial steps towards your goals.
You may overcome your fear of rejection and engage with others with courage. Despite your fear of seeming dumb, courage gives you the ability to do things that you've never attempted before.
We have compiled a list of the best quotes on courage for you to face your fears and proceed towards your goals in life.
---
Top Courage Quotes to Conquer Your Fears & Build Confidence
1. "A man with outward courage dares to die; a man with inner courage dares to live." ~ Lao Tzu
2. "Courage is resistance to fear, mastery of fear, not absence of fear." ~ Mark Twain
3. "Courage is never to let your actions be influenced by your fears." ~ Arthur Koestler
4. "Have the courage to act instead of react." ~ Oliver Wendell Holmes
5. "One must from time to time attempt things that are beyond one's capacity." ~ Pierre-Auguste Renoir
6. "Be courageous. It's one of the only places left uncrowded." ~ Anita Roddick
7. "Discipline is built by consistently performing small acts of courage." ~ Robin S. Sharma
8. "Do not fear mistakes. You will know failure. Continue to reach out." ~ Benjamin Franklin
9. "Fearlessness is like a muscle. I know from my own life that the more I exercise it the more natural it becomes to not let my fears run me." ~ Arianna Huffington
10. "Have courage for the great sorrows of life and patience for the small ones; and when you have laboriously accomplished your daily task, go to sleep in peace." ~ Victor Hugo
11. "Courage – a perfect sensibility of the measure of danger, and a mental willingness to endure it." ~ William T. Sherman
12. "Courage is like love, it must have hope for nourishment." ~ Napoleon
13. "Above all, we must realize that no arsenal, or no weapon in the arsenals of the world, is so formidable as the will and moral courage of free men and women. It is a weapon our adversaries in today's world do not have." ~ Ronald Reagan
14. "If it scares you, it might be a good thing to try." ~ Seth Godin
15. "Fear doesn't exist anywhere except in the mind." ~ Dale Carnegie
16. "Fortune favors the brave." ~ Latin proverb
17. "Good timber does not grow with ease; the stronger the wind, the stronger the trees." ~ J. Willard Marriott
18. "Be larger than your task." ~ Orison Swett Marden
19. "All you need is the plan, the road map, and the courage to press on to your destination." ~ Earl Nightingale
20. "He who moves not forward, goes backward." ~ Johann Wolfgang von Goethe
21. "Take chances, make mistakes. That's how you grow. Pain nourishes your courage. You have to fail in order to practice being brave." ~ Mary Tyler Moore.
22. "Courage is very important. Like a muscle, it is strengthened by use." ~ Ruth Gordon.
23. "Courage is not the absence of fear or despair; it is the capacity to continue on despite them, no matter how great or overwhelming they become." ~ Robert Fanney
24. "Extraordinary people survive under the most terrible circumstances and they become more extraordinary because of it." ~ Robertson Davies
25. "Creativity requires the courage to let go of certainties." ~ Erich Fromm
26. "Courage doesn't always roar. Sometimes courage is the little voice at the end of the day that says I'll try again tomorrow." ~ Mary Anne Radmacher
27. "I don't focus on what I'm up against. I focus on my goals and I try to ignore the rest." ~ Venus Williams
28. "Courage doesn't happen when you have all the answers. It happens when you are ready to face the questions you have been avoiding your whole life." ~ Shannon L. Adler
29. "People with courage and character always seem sinister to the rest." ~ Hermann Hesse
30. "Courage consists not in hazarding without fear; but being resolutely minded in a just cause." ~ Plutarch
31. "Live out of your imagination, not your history." ~ Stephen R. Covey
32. "Doubt kills more dreams than failure ever will." ~ Suzy Kassem
33. "Scared is what you're feeling. Brave is what you're doing." ~ Emma Donoghue
34. "It takes a lot of courage to show your dreams to someone else." ~ Erma Bombeck
35. "Courage is feeling fear, not getting rid of fear, and taking action in the face of fear." ~ Roy T. Bennett
36. "Fear is a reaction. Courage is a decision." ~ Winston Churchill
37. "Without courage, wisdom bears no fruit." ~ Baltasar Gracian
38. "Without fear there cannot be courage." ~ Christopher Paolini
39. "Success is not final, failure is not fatal: it is the courage to continue that counts." ~ Winston Churchill
40. "With enough courage, you can do without a reputation." ~ Margaret Mitchell
41. "I learned that courage was not the absence of fear, but the triumph over it. The brave man is not he who does not feel afraid, but he who conquers that fear." ~ Nelson Mandela
42. "The man who goes farthest is generally the one who is willing to do and dare. The sure-thing boat never gets far from shore." ~ Dale Carnegie
43. "The bravest are surely those who have the clearest vision of what is before them, glory and danger alike, and yet notwithstanding go out to meet it." ~ Thucydides
44. "Freedom lies in being bold." ~ Robert Frost.
45. "Everyone has talent. What is rare is the courage to follow the talent to the dark place where it leads." ~ Erica Jong.
46. "It's better to be a lion for a day than a sheep all your life." ~ Elizabeth Kenny.
47. "Courage is the most important of all the virtues because without courage, you can't practice any other virtue consistently." ― Maya Angelou.
48. "Be brave. Take risks. Nothing can substitute experience." ~ Paulo Coelho.
49. "A ship is safe in harbor, but that's not what ships are for." ~ William G.T. Shedd.
50. "The opposite for courage is not cowardice, it is conformity. Even a dead fish can go with the flow." ~ Jim Hightower.
51. "Anyone can give up; it is the easiest thing in the world to do. But to hold it together when everyone would expect you to fall apart, now that is true strength." ~ Chris Bradford.
52. "Believe you can and you're halfway there." ~ Theodore Roosevelt.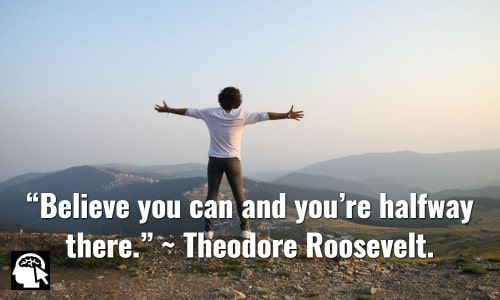 53. "Don't be afraid of your fears. They're not there to scare you. They're there to let you know that something is worth it." ~ C. JoyBell C.
54. "Courage is contagious. When a brave man takes a stand, the spines of others are often stiffened." ~ Billy Graham.
55. "Courage is not simply one of the virtues, but the form of every virtue at the testing point." ~ C. S. Lewis.
56. "Believe and act as if it were impossible to fail." ~ Charles F. Kettering.
57. "Courage is not the absence of fear, but rather the assessment that something else is more important than fear." ~ Franklin D. Roosevelt.
58. "You cannot swim for new horizons until you have courage to lose sight of the shore." ~ William Faulkner.
59. "How few there are who have courage enough to own their faults, or resolution enough to mend them." ~ Benjamin Franklin
60. "It takes as much courage to have tried and failed as it does to have tried and succeeded." ~ Anne Morrow Lindbergh
61. "Life shrinks or expands in proportion to one's courage." ~ Anaïs Nin
62. "Courage is found in unlikely places." ~ J. R. R. Tolkien
63. "It takes a great deal of bravery to stand up to our enemies, but just as much to stand up to our friends." ~ J.K. Rowling
64. "The secret of happiness is freedom, the secret of freedom is courage." ~ Carrie Jones.
65. "Happy are those who dare courageously to defend what they love." ~ Ovid.
66. "Courage doesn't mean you don't get afraid. Courage means you don't let fear stop you." ~ Bethany. Hamilton
67. "Clear thinking requires courage rather than intelligence." ~ Thomas Stephen Szasz.
68. "Courage isn't having the strength to go on – it is going on when you don't have strength." ~ Napoleon.
69. "Those who dare to fail miserably can achieve greatly." ~ John F. Kennedy.
70. "Courage is what it takes to stand up and speak; courage is also what it takes to sit down and listen." ~ Winston Churchill
71. "He who is not courageous enough to take risks will accomplish nothing in life." ~ Muhammad Ali
72. "There is nothing in the world so much admired as a man who knows how to bear unhappiness with courage." – Seneca
73. "Courage is going from failure to failure without losing enthusiasm." – Winston Churchill
74. "Courage is the first of human qualities because it is the quality which guarantees the others." ― Aristotle
75. "When I'm old and dying, I plan to look back on my life and say, 'Wow, that was an adventure,' not, 'Wow, I sure felt safe.'" ~ Tom Preston-Werner
76. "Courage is the ladder on which all the other virtues mount." ~ Clare Boothe Luce
77. "The most courageous act is still to think for yourself. Aloud." ~ Coco Chanel
78. "If you could get up the courage to begin, you have the courage to succeed." ~ David Viscott
79. "You've got to follow your passion. You've got to figure out what it is you love – who you really are. And have the courage to do that. I believe that the only courage anybody ever needs is the courage to follow your own dreams." ~ Oprah Winfrey
80. "Being deeply loved by someone gives you strength, while loving someone deeply gives you courage." ~ Lao Tzu
81. "Accept the challenges so that you can feel the exhilaration of victory." ~ George S. Patton Jr.
82. "It takes courage to be creative. Just as soon as you have a new idea, you are in a minority of one." ~ Ellis Paul Torrance
83. "What would life be if we had no courage to attempt anything?" ~ Vincent van Gogh
84. "There's plenty of intelligence in the world, but the courage to do things differently is in short supply." ~ Marilyn Vos Savant
85. "Courage is fear holding on a minute longer." ~ George S. Patton Jr.
86. "It takes someone with a vision of the possibilities to attain new levels of experience. Someone with the courage to live his dreams." ~ Les Brown
87. "Courage is rightly considered the foremost of the virtues, for upon it all others depend." ~ Winston Churchill
88. "A great deal of talent is lost to the world for want of a little courage." ~ Sydney Smith
89. "It is from numberless diverse acts of courage and belief that human history is shaped." ~ Robert F. Kennedy
89. "Most of us have far more courage than we ever dreamed we possessed." ~ Dale Carnegie
90. "Continue to be bold, courageous. Try to choose the wisest thing and once you've chosen the wisest thing go out and try to achieve it. Be it." ~Maya Angelou
91. "It takes a lot of courage to face up to things you can't do because we feed ourselves so much denial." ~ Zoe Saldana
92. "It is in the small things we see it. The child's first step, as awesome as an earthquake. The first time you rode a bike, wallowing up the sidewalk." ~ Anne Sexton
93. "Courage means going against majority opinion in the name of the truth." ~ Václav Havel
94. "It is never safe to look into the future with eyes of fear." ~ E. H. Harriman
95. "If you're willing to put yourself and your dreams on the line, at the very least you'll discover an inner strength you may not have known existed." ~ Kurt Warner
96. "Vulnerability is our most accurate measurement of courage." ~ Brené Brown
97. "I've seen extreme bravery from the least likely of people. Life is about the moments when it's all gone wrong. That's when we define ourselves." ~ Bear Grylls
98. "It is only when we are no longer fearful that we begin to create." ~ J. M. W. Turner
99. "Part of courage is simple consistency." ~ Peggy Noonan
100. "Even in a world that's being shipwrecked, remain brave and strong." ~ Hildegard of Bingen
101. "Optimism is the foundation of courage." ~ Nicholas Murray Butler
102. "Bravery is the solution to regret." ~ Robin S. Sharma
103. "You can't catch the big fish by skimming the surface." ~ Andy Gilbert
104. "We ought to face our destiny with courage." ~ Friedrich Nietzsche
105. "Courage is being scared to death, but saddling up anyway." ~ John Wayne
106. "Courage is the only virtue you can't fake." ~ Nassim Nicholas Taleb
107. "Those who lack the courage will always find a philosophy to justify it." ~ Albert Camus
108. "In life you can either follow your fears or be led by your values, by your passions." ~ William Sloane Coffin, Jr.
109. "The difference between getting somewhere and nowhere is the courage to make an early start. The fellow who sits still and does just what he is told will never be told to do big things." ~ Charles M. Schwab
110. "The block of granite which was an obstacle in the pathway of the weak, became a stepping-stone in the pathway of the strong." ~ Thomas Carlyle
111. "The world is in a constant conspiracy against the brave. It's the age-old struggle: the roar of the crowd on the one side, and the voice of your conscience on the other." ~ Douglas MacArthur
112. "Make voyages. Attempt them. There's nothing else." ~ Tennessee Williams
113. "Leaps of innovation require bravery that borders on absurdity." ~ Astro Teller.
114. "It's when you run away that you're most liable to stumble." ~ Casey Robinson.
115. "Either life entails courage, or it ceases to be life." ~ E. M. Forster.
116. "Sometimes it takes courage to give into temptation." ~ Oscar Wilde.
117. "Develop an attitude of gratitude, and give thanks for everything that happens to you, knowing that every step forward is a step toward achieving something bigger and better than your current situation." ~ Brian Tracy.
118. "Shallow men believe in luck or in circumstance. Strong men believe in cause and effect." ~ Ralph Waldo Emerson.
119. "The key to success is for you to make a habit throughout your life of doing the things you fear." ~ Brian Tracy.
120. "Courage is grace under pressure." ~ Ernest Hemingway.
121. "Courage isn't absence of fear, it is the awareness that something else is important." ~ Stephen R. Covey.
122. "The world is in a constant conspiracy against the brave." ~ Douglas MacArthur.
123. "You can't test courage cautiously." ~ Annie Dillard.
124. "I believe in getting into hot water; it keeps you clean." ~ G.K. Chesterton.
---
You Might Like
---