Financial literacy encompassing budget management, saving habits, investment knowledge and credit comprehension, holds paramount significance in today's world.
Its importance lies in its universal impact and the potential risks associated with the lack of it, which can lead to future instability and hardship.
Embarking on a financial journey necessitates a thorough understanding of financial literacy.
To motivate and inspire individuals on this journey, a collection of financial literacy quotes can serve as valuable guideposts.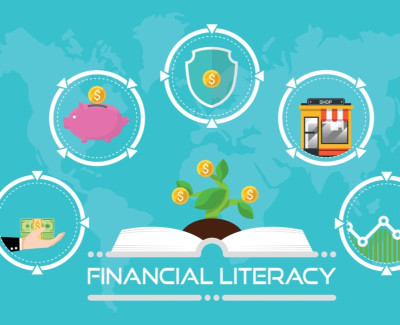 These quotes can encourage a deeper understanding and commitment to financial education, thereby promoting financial stability and avoiding unnecessary difficulties in the future.
---
Top 10 Financial Literacy Quotes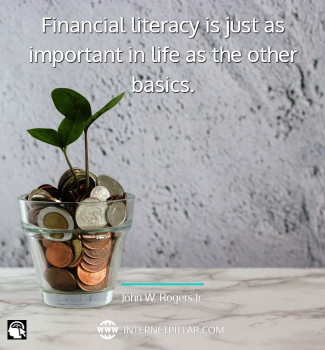 Financial literacy is just as important in life as the other basics. ~ John W. Rogers Jr.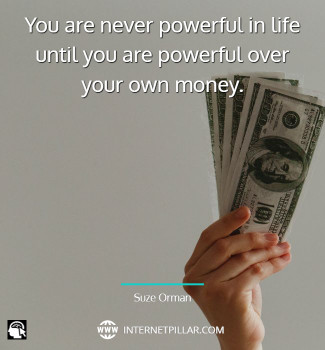 You are never powerful in life until you are powerful over your own money. ~ Suze Orman.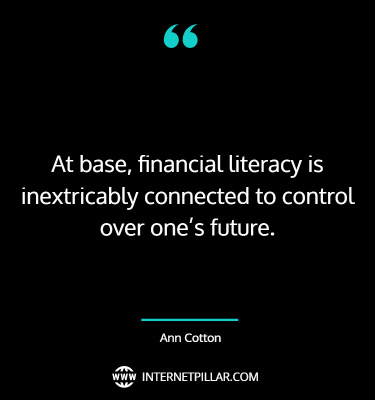 At base, financial literacy is inextricably connected to control over one's future. ~ Ann Cotton.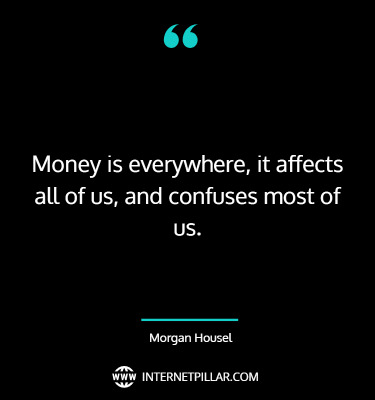 Money is everywhere, it affects all of us, and confuses most of us. ~ Morgan Housel.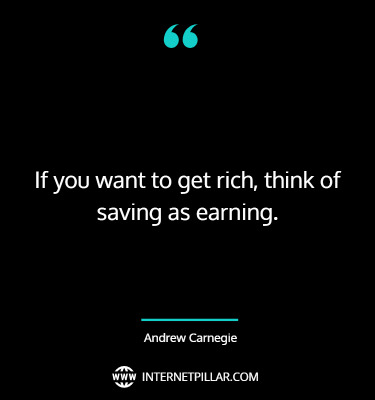 If you want to get rich, think of saving as earning. ~ Andrew Carnegie.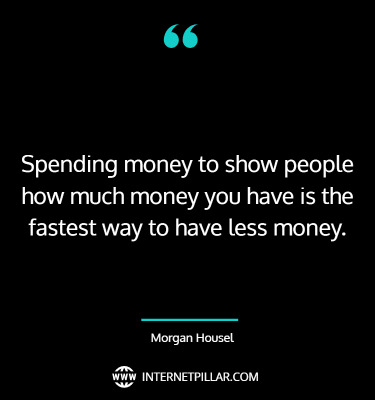 Spending money to show people how much money you have is the fastest way to have less money. ~ Morgan Housel.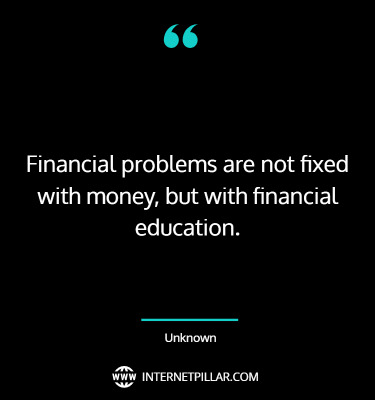 Financial problems are not fixed with money, but with financial education. ~ Unknown.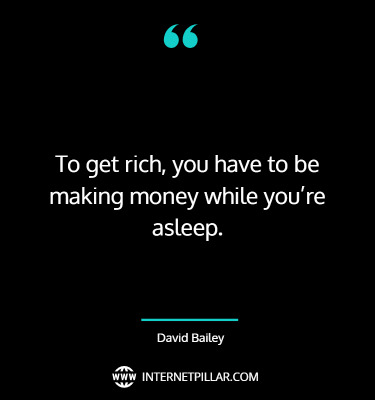 To get rich, you have to be making money while you're asleep. ~ David Bailey.
An investment in knowledge pays the best interest. ~ Benjamin Franklin.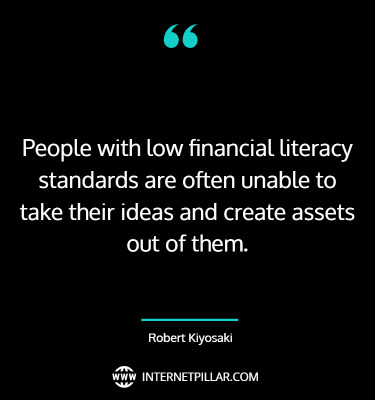 People with low financial literacy standards are often unable to take their ideas and create assets out of them. ~ Robert Kiyosaki.
Famous Financial Literacy Quotes
Financial literacy is the ability to make informed judgments and to make effective decisions regarding the use and management of money. ~ National Foundation for Educational Research.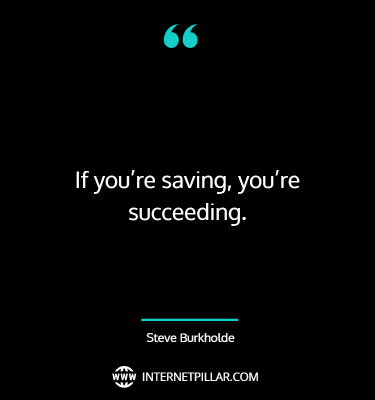 If you're saving, you're succeeding. ~ Steve Burkholde.
Earning a lot of money is not the key to prosperity. How you handle it is. ~ Dave Ramsey.
If you don't understand the language of money, and you don't have a bank account, then you're just an economic slave. ~ John Hope Bryant.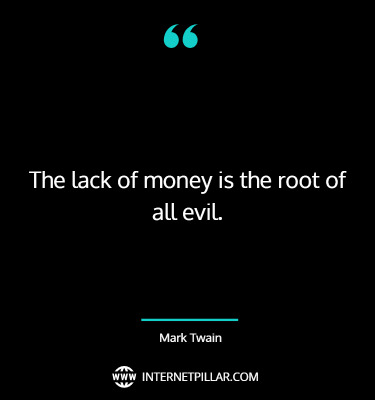 The lack of money is the root of all evil. ~ Mark Twain.
Money is good for nothing unless you know the value of it by experience. ~ P.T Barnum.
Financial education needs to become part of our national curriculum and scoring systems so that it's not just the rich kids that learn about money… it's all of us. ~ David Bach.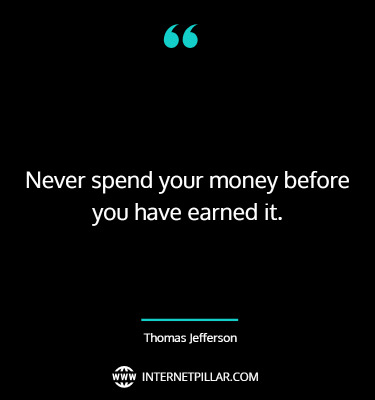 Never spend your money before you have earned it. ~ Thomas Jefferson.
There is a secret psychology of money. Most people don't know about it. That's why most people never become financially successful. A lack of money is not the problem; it is merely a symptom of what's going on inside of you. ~ T. Harv Eker.
On average, millionaires invest 20% of their household income each year. Their wealth isn't measured by the amount they make each year, but by how they've saved and invested over time. ~ Ramit Sethi.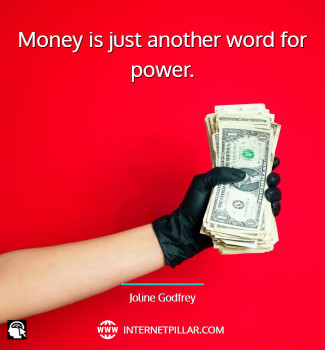 Money is just another word for power. ~ Joline Godfrey.
Financial literacy begins the process of earning more for what you know and less for what you do. ~ Linsey Mills.
The only way you will ever permanently take control of your financial life is to dig deep and fix the root problem. ~ Suze Orman
Just because you can afford it doesn't mean you should buy it. ~ Suze Orman.
The secret to creating lasting financial change is to decide to pay yourself first and then make it automatic. ~ David Bach.
Popular Financial Literacy Quotes
College graduates spent 16 years gaining skills that will help them command a higher salary; yet little or no time is spent helping them save, invest, and grow their money. ~ Vince Shorb.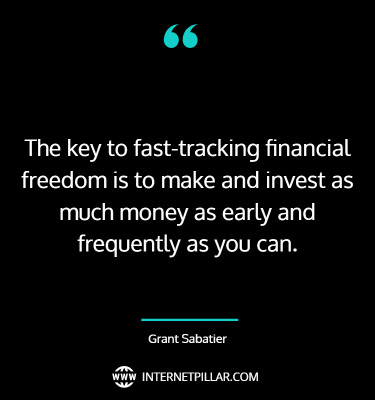 The key to fast-tracking financial freedom is to make and invest as much money as early and frequently as you can. ~ Grant Sabatier.
When I was young I thought that money was the most important thing in life; now that I am old I know that it is. ~ Oscar Wilde.
We were not taught financial literacy in school. It takes a lot of work and time to change your thinking and to become financially literate. ~ Robert Kiyosaki.
Today the greatest single source of wealth is between your ears. ~ Brian Tracy.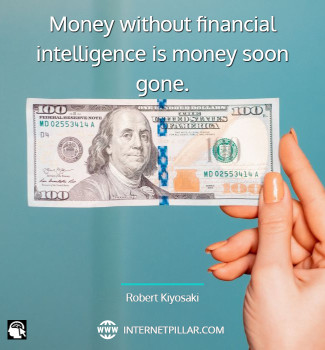 Money without financial intelligence is money soon gone. ~ Robert Kiyosaki.
The number one problem in today's generation and economy is the lack of financial literacy. ~ Alan Greenspan.
Economic success is a direct function of being able to define one's own allocation of time an motion. ~ Thomas J. Stanley, Ph.D.
Money is better than poverty, if only for financial reasons. ~ Woody Allen.
I want kids to understand the importance of savings and investing. It's crucial that people understand the importance of financial literacy, because it's actually life-saving. ~ Mellody Hobson.
It's not your salary that makes your rich; it's your spending habits. ~ Charles A Jaffe.
Don't cut up your credit cards, the problem is not the cards, it's the lack of financial literacy of the person holding the cards. ~ Robert Kiyosaki.
Related Quotes: Financial Freedom Quotes to Live Life Freely and Financial Education Quotes to Celebrate Financial Literacy
Best Financial Literacy Quotes
Don't save what money is left after spending. Rather, only spend the money that remains after saving funds. ~ Warren Buffett.
Many people take no care of their money till they come nearly to the end of it, and others do just the same with their time. ~ Johann Wolfgang von Goethe.
The ultimate goal of financial psychology is to help us improve our financial wealth by improving our psychology. ~ Dr. Brad Klontz.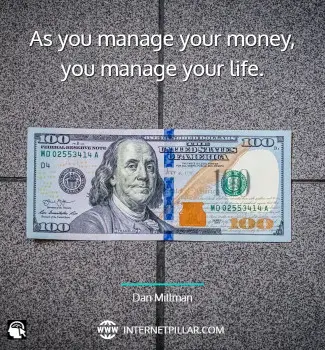 As you manage your money, you manage your life. ~ Dan Millman.
I wish that financial literacy was taught when I attended high school, not so long ago. ~ Charmaine J. Forde.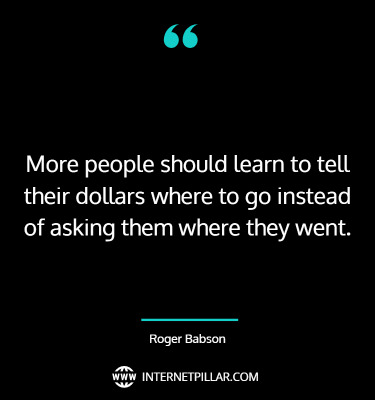 More people should learn to tell their dollars where to go instead of asking them where they went. ~ Roger Babson.
I think people don't understand compound interest because typically no one ever explains it to them and the level of financial literacy in the US is very low. ~ James Surowiecki.
Money is the wise man's religion. ~ Euripides.
Any fool can spend money. But to earn it and save it and defer gratification – then you learn to value it differently. ~ Malcom Gladwell.
Wise Financial Literacy Quotes
If you want to be financially-free, you need to become a different person than you are today and let go of whatever has held you back in the past. ~ Kim Kiyosaki.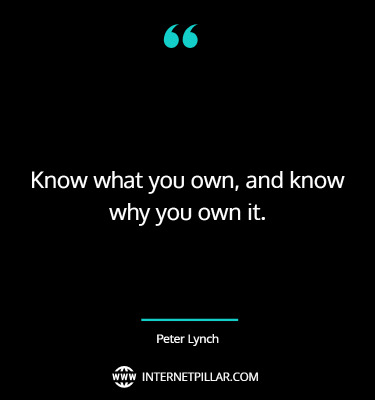 Know what you own, and know why you own it. ~ Peter Lynch.
Financial peace is not about acquiring stuff. It's more about learning how to live on less than what you're earning. This way, you can save money and invest some of it. You can't win until you learn this. ~ Dave Ramsey.
Financial literacy is an issue that should command our attention because many Americans are not adequately organizing finances for their education, healthcare and retirement. ~ Ron Lewis.
It's pretty much how we get anything added to the curriculum. When parents said children needed to be computer literate, the schools started responding. The same thing is true of basic financial literacy. ~ Elizabeth Warren.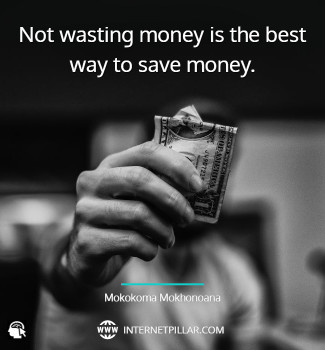 Not wasting money is the best way to save money. ~ Mokokoma Mokhonoana.
Financial literacy makes it okay for you to make small or big mistakes. On the other hand, being financially illiterate only makes those mistakes dire and regrettable. ~ Anas Hamshari.
The key factor that will determine your financial future is not the economy; the key factor is your philosophy. ~ Jim Rohn.
Powerful Financial Literacy Quotes
One penny may seem to you a very insignificant thing, but it is the small seed from which fortunes spring. ~ Orison Swett Marden.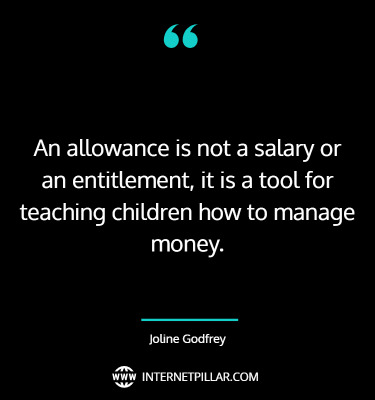 An allowance is not a salary or an entitlement, it is a tool for teaching children how to manage money. ~ Joline Godfrey.
A person either disciplines his finances or his finances disciplines him. ~ Orrin Woodward.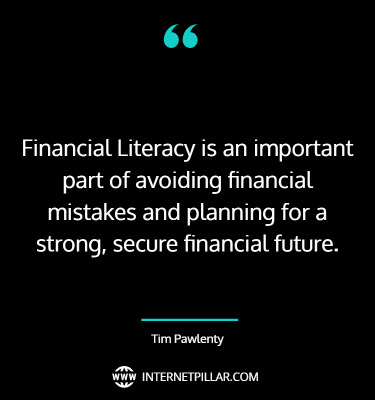 Financial Literacy is an important part of avoiding financial mistakes and planning for a strong, secure financial future. ~ Tim Pawlenty.
Many entrepreneurs struggle to understand payroll taxes, health care and other thorny issues… In other words, they don't have the financial literacy to scale their businesses and attract investors. ~ Daymond John.
In most instances, bankrupted finances are a reflection of bankrupted souls. ~ Orrin Woodward.
Financial literacy is not an end in itself, but a step-by-step process. It begins in childhood and continues throughout a person's life all the way to retirement. Instilling the financial-literacy message in children is especially important, because they will carry it for the rest of their lives. ~ George Karl.
To become financially independent you must turn part of your income into capital; turn capital into enterprise; turn enterprise into profit; turn profit into investment; and turn investment into financial independence. ~ Jim Rohn.
---
So these were the 63 great quotes about Financial Literacy.
If you like these quotes and sayings, then you can also read my other popular blog posts on the topics of Financial Independence quotes and Challenge Yourself quotes.