Are you feeling unmotivated or uninspired?
Sometimes all we need is a little prodding to get us back on track. That's when quotes for Keep Pushing come in helpful.
These words of encouragement and dedication might be the flame that fires your resolve to achieve your objectives.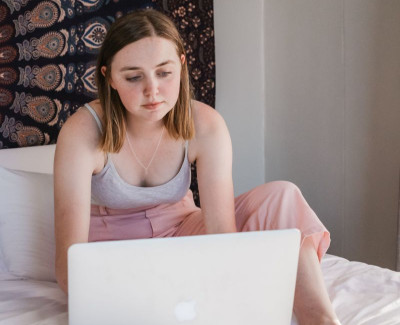 You must never give up if you want to succeed.
You must persist in your efforts and keep pushing.
When times are tough, you must learn to encourage yourself and persevere.
---
Best Keep Pushing Quotes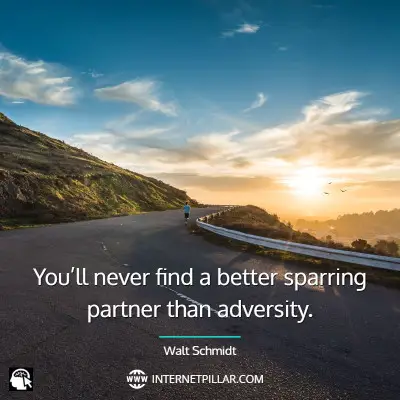 You'll never find a better sparring partner than adversity. ~ Walt Schmidt.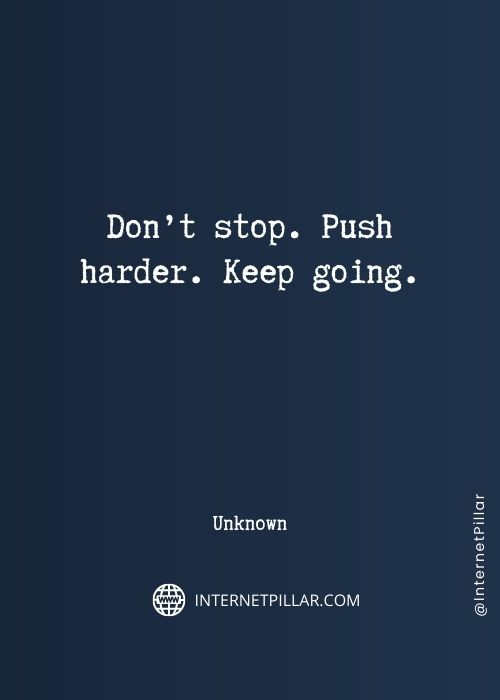 Don't stop. Push harder. Keep going. ~ Unknown.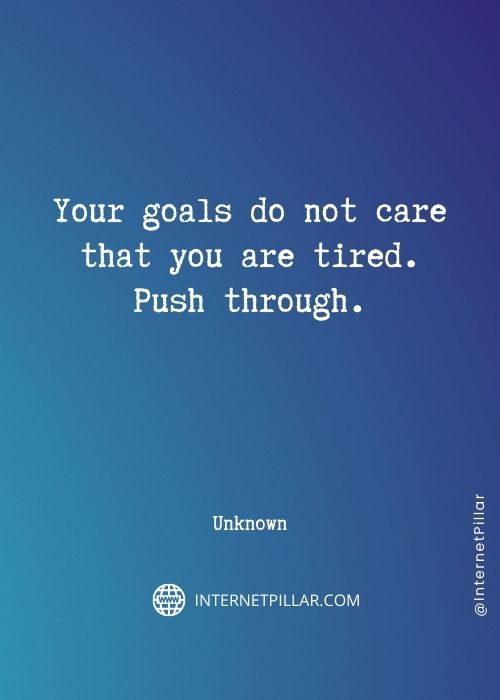 Your goals do not care that you are tired. Push through. ~ Unknown.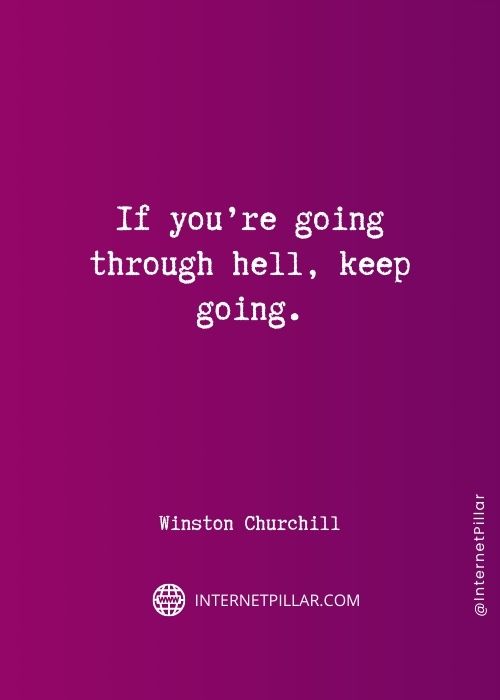 If you're going through hell, keep going. ~ Winston Churchill.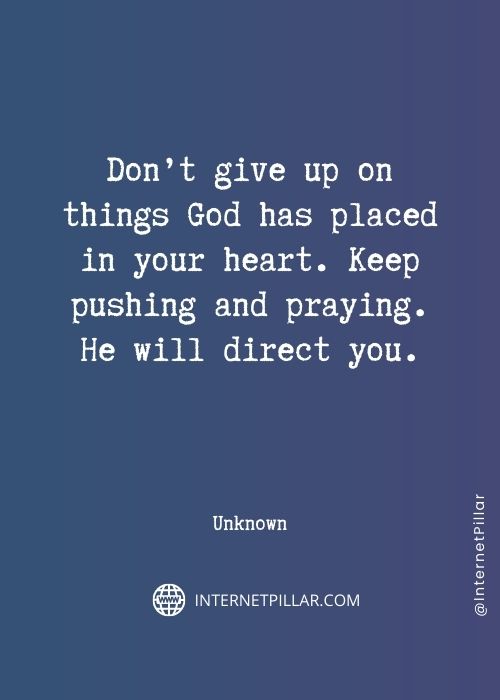 Don't give up on things God has placed in your heart. Keep pushing and praying. He will direct you. ~ Unknown.
I have not failed. I've just found 10,000 ways that won't work. ~ Thomas Edison.
Once you choose hope, anything's possible. ~ Christopher Reeve.
Those who move forward with a happy spirit will find that things always work out. ~ Gordon B. Hinkley.
Also Read: 50 Work Hard Play Hard Quotes and Sayings for You and 53 Hard Work Beats Talent Quotes and Sayings for Inspiration
Go to your desire and don't hang around here. ~ Jack Kerouac.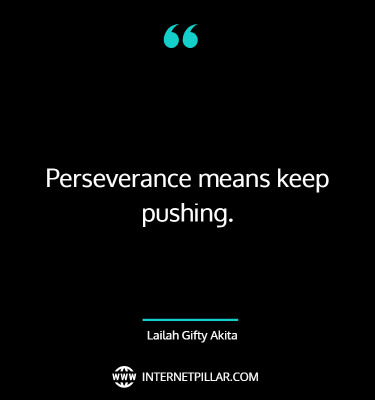 Perseverance means keep pushing. ~ Lailah Gifty Akita.
When things get tough, keep pushing. ~ Unknown.
Don't give up on your dreams. Keep pushing until you achieve them. ~ Unknown.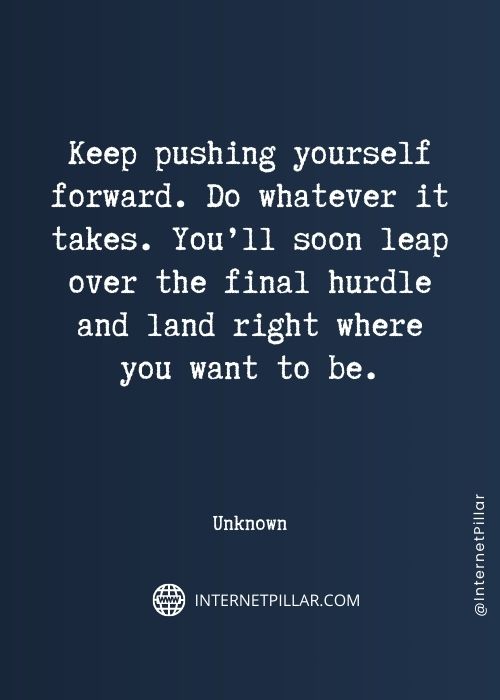 Keep pushing yourself forward. Do whatever it takes. You'll soon leap over the final hurdle and land right where you want to be. ~ Unknown.
Powerful Keep Pushing Quotes
Push, persist until something happens. ~ Unknown.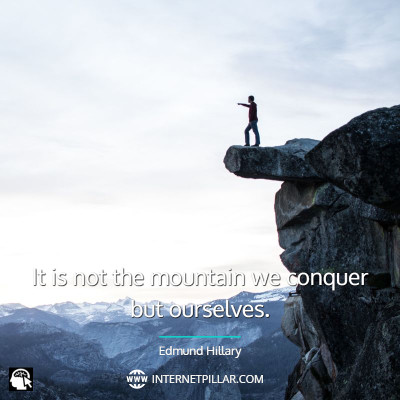 It is not the mountain we conquer but ourselves. ~ Edmund Hillary.
Strength does not come from winning. Your struggles develop your strengths. When you go through hardships and decide not to surrender, that is strength. ~ Arnold Schwarzenegger.
The climb is ugly, but the peak is beautiful. Don't let your struggle keep you from your success. ~ Unknown.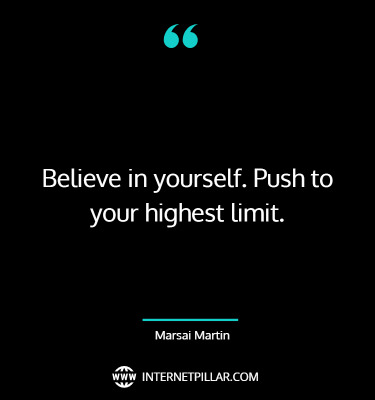 Believe in yourself. Push to your highest limit. ~ Marsai Martin.
I never dreamed about success. I worked for it. ~ Estee Lauder.
Happiness comes only when we push our brains and hearts to the farthest reaches of which we are capable. ~ Leo Rosten.
Do not wait to strike till the iron is hot. Make it hot by striking. ~ William Butler Yeats.
Strength grows in the moments when you think you can't go on, but you keep going anyway. ~ Unknown.
Positive Keep Pushing Quotes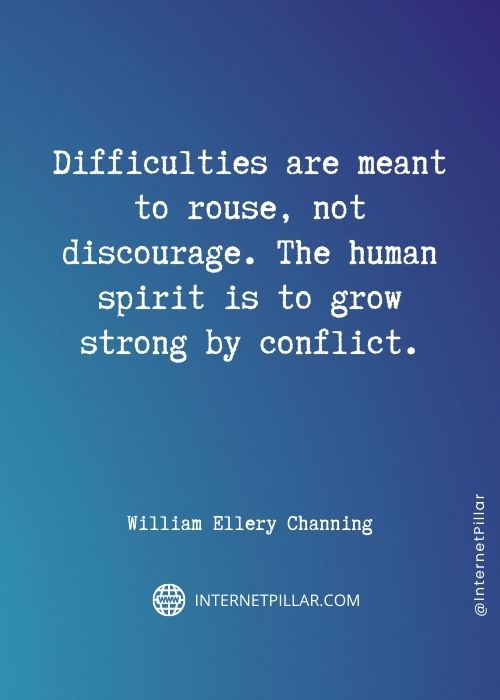 Difficulties are meant to rouse, not discourage. The human spirit is to grow strong by conflict. ~ William Ellery Channing.
The way to get started is to quit talking and begin doing. ~ Walt Disney.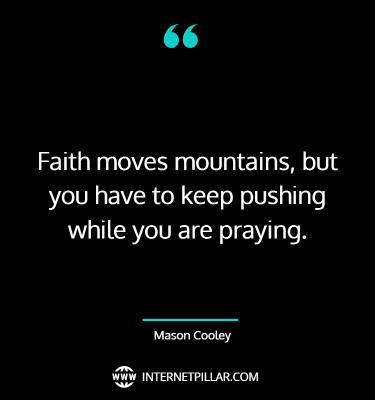 Faith moves mountains, but you have to keep pushing while you are praying. ~ Mason Cooley.
Believe in yourself and all that you are, know that there is something inside you that is greater than any obstacle. ~ Christian D Larson.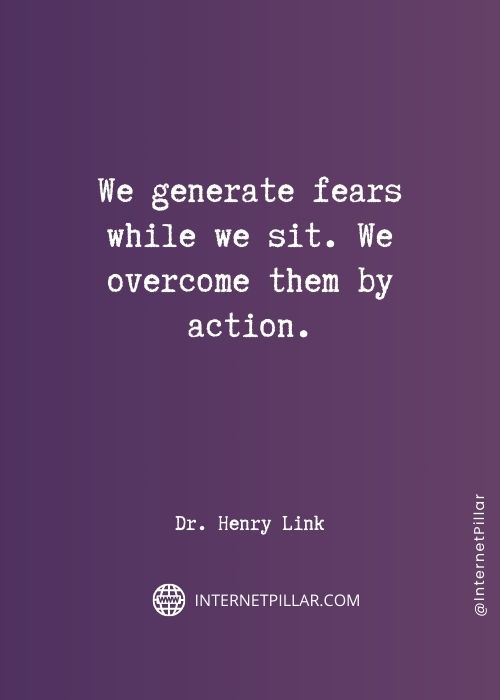 We generate fears while we sit. We overcome them by action. ~ Dr. Henry Link.
It is hard to fail, but it is worse never to have tried to succeed. ~ Theodore Roosevelt.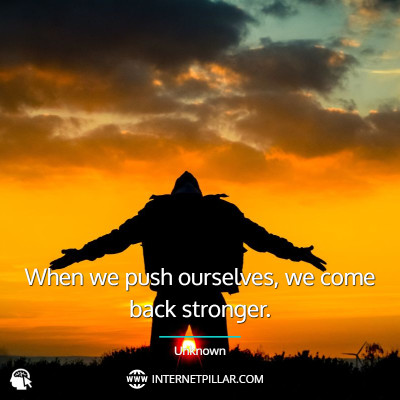 When we push ourselves, we come back stronger. ~ Unknown.
Never give up, for that is just the place and time that the tide will turn. ~ Harriet Beecher Stow.
We just keep pushing until we can do it. ~ Bobby Boland.
Inspiring Keep Pushing Quotes
Life has got all those twists and turns. You've got to hold on tight, and off you go. ~ Nicole Kidman.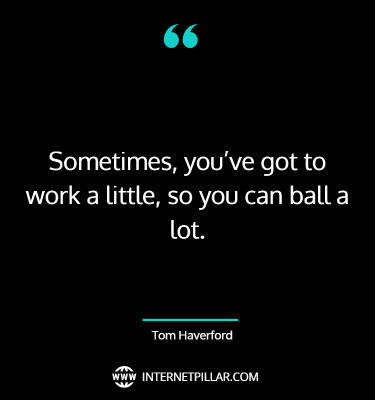 Sometimes, you've got to work a little, so you can ball a lot. ~ Tom Haverford.
Life is guaranteed to have ups and downs. Keep smiling. Keep your head up. Keep pushing through. ~ Unknown.
Never let go of hope. Remember what you deserve and keep pushing forward. ~ Unknown.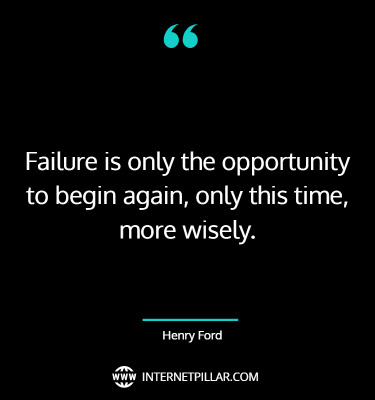 Failure is only the opportunity to begin again, only this time, more wisely. ~ Henry Ford.
The moment you want to quit is the moment you need to keep pushing. ~ Unknown.
We must embrace pain and burn it as fuel for our journey. ~ Kenji Miyazawa.
You cannot push anyone up a ladder unless he be willing to climb a little himself. ~ Andrew Carnegie.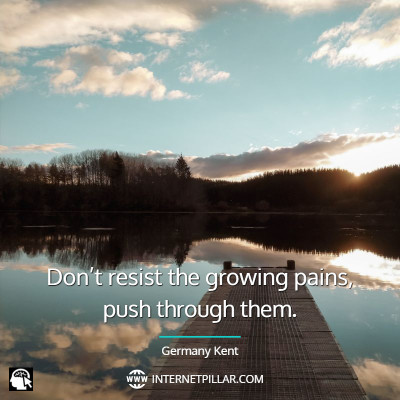 Don't resist the growing pains, push through them. ~ Germany Kent.
Hard times don't create heroes. It is during the hard times when the 'hero' within us is revealed. ~ Bob Riley.
Motivational Keep Pushing Quotes
You have to accept whatever comes, and the only important thing is that you meet it with the best you have to give. ~ Eleanor Roosevelt.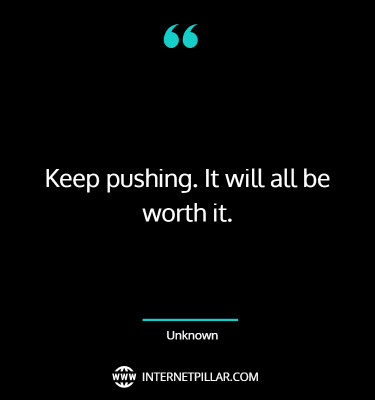 Keep pushing. It will all be worth it. ~ Unknown.
Failure is a bend in the road, not the end of the road. Learn from failure and keep moving forward. ~ Roy T. Bennett.
You just keep pushing. You just keep pushing. I made every mistake that could be made, but I just kept pushing. ~ Rene Descartes.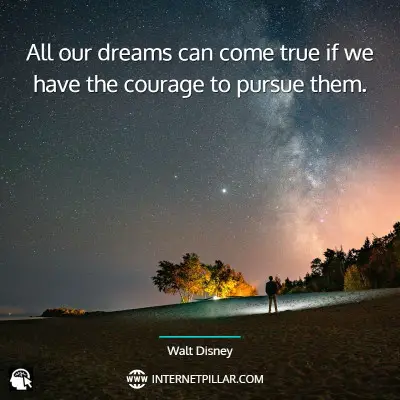 All our dreams can come true if we have the courage to pursue them. ~ Walt Disney.
What you lack in talent can be made up with desire, hustle, and giving 110% all the time. ~ Don Zimmer.
Hardships often prepare ordinary people for an extraordinary destiny. ~ C.S. Lewis.
Motivation is the fuel necessary to keep the human engine running. ~ Zig Ziglar.
I don't think anything is unrealistic if you believe you can do it. ~ Mike Ditka.
Fire is the test of gold; adversity, of strong men. ~ Martha Graham.
Inspirational Keep Pushing Quotes
Don't stop when you're tired. Stop when you're done. ~ Marilyn Monroe.
Start where you are. Use what you have. Do what you can. ~ Arthur Ashe.
Courage is not having the strength to go on. It is going on when you don't have the strength. ~ Theodore Roosevelt.
I believe one of my strengths is my ability to keep negative thoughts out. I am an optimist. ~ John Wooden.
Only those who dare to fail greatly can ever achieve greatly. ~ Robert Kennedy.
Never give up, keep pushing forward, and take what is yours! ~ Unknown.
Never give up hope. All things are working for your good. One day, you'll look back on everything you've been through and thank God for it. ~ Germany Kent.
Repetition, repetition, repetition; equals Results. ~ Jeanette Coron.
Uplifting Keep Pushing Quotes
If you can't fly, then run. If you can't run, then walk. If you can't walk, then crawl. But whatever you do, you have to keep moving forward. ~ Martin Luther King Jr.
Keep pushing. The only way to get past is to go through it. ~ Unknown.
There is only one thing that makes a dream impossible to achieve, the fear of failure. ~ Paulo Coelho.
It takes true strength of character to redefine your limits by pushing past them. ~ Katherine Reutter.
I like people who are able to keep pushing themselves and challenging themselves even after great success. ~ John C. Reilly.
Believe you can, and you're halfway there. ~ Theodore Roosevelt.
I may not be there yet, but I'm closer than I was yesterday. ~ Unknown.
The temptation to quit will be greatest just before you are about to succeed. ~ Unknown.
You don't overcome challenges by making them smaller but by making yourself bigger. ~ John Maxwell.
I think we all strive to push ourselves to overcome our struggles, and when we do, we get to know ourselves better. ~ Ann Bancroft.
Famous Keep Pushing Quotes
Hang on to your hat. Hang on to your hope, and wind the clock for tomorrow is another day. ~ Elwyn Brooks White.
Do today what others won't so tomorrow you can do what others can't. ~ Jerry Rice.
The man who moves a mountain begins by carrying away small stones. ~ Confucius.
Everything ends. You just have to figure out a way to push to the finish line. ~ Jesse Itzler.
My attitude has always been, if you fall flat on your face, at least you're moving forward. All you have to do is get back up and try again. ~ Richard Branson.
You just can't beat the person who never gives up. ~ Babe Ruth.
Real champions fight through adversity. ~ Conor McGregor.
Success is not final, failure is not fatal, it is the courage to continue that counts. ~ Unknown.
Life is a great big canvas and you should throw all the paint you can on it. ~ Danny Kaye.
It depends on you, to keep pushing forward until you win or giving in. Always choice the former. ~ Lailah Gifty Akita.
Popular Keep Pushing Quotes
Motivation is what gets you started. Habit is what keeps you going. ~ Jim Ryan.
Challenges are what make life interesting, and overcoming them is what makes life meaningful. ~ Joshua J. Marine.
Never give up. There are always tough times, regardless of what you do in anything in life. Be able to push through those times and maintain your ultimate goal. ~ Nathan Chen.
Life is like riding a bicycle. To keep your balance, you must keep moving. ~ Albert Einstein.
The difference between a goal and a dream is a deadline. ~ Steve Smith.
Any man can win when things go his way. It's the man who overcomes adversity. ~ Jock Ewing.
The only way of discovering the limits of the possible is to venture a little way past them into the impossible. ~ Arthur C. Clarke.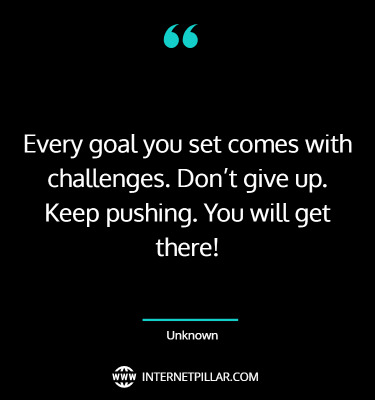 Every goal you set comes with challenges. Don't give up. Keep pushing. You will get there! ~ Unknown.
Perseverance is the hard work you do after you get tired of doing the hard work you already did. ~ Newt Gingrich.
Great Keep Pushing Quotes
When you hear that something can't be done, ignore that advice and push forward. ~ Robert Kiyosaki.
It's not whether you get knocked down. It's whether you get up. ~ Vince Lombardi.
Keep positive and keep pushing on, and things will turn good. ~ Conor McGregor.
Everything you've ever wanted is on the other side of fear. ~ George Addair.
Don't watch the clock. Do what it does. Keep going. ~ Sam Levenson.
No matter the circumstances that you may be going through, just push through it. ~ Ray Lewis.
Just keep pushing and stay focused. The hard work will pay off. ~ Unknown.
Success is the ability to go from failure to failure without losing your enthusiasm. ~ Winston Churchill.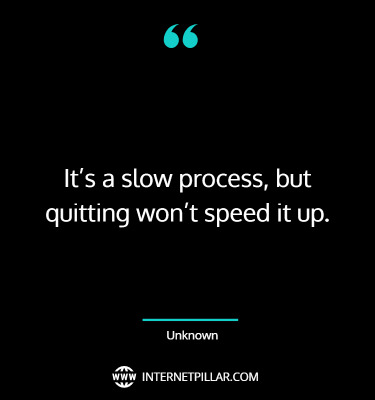 It's a slow process, but quitting won't speed it up. ~ Unknown.
Life is hard enough. Life is always going to be hard, so you need to push for what you want. ~ Dizzee Rascal.
Success is what comes after you stop making excuses. ~ Luis Galarza.
Top Keep Pushing Quotes
One of the things I learned the hard way was that it doesn't pay to get discouraged. ~ Lucille Ball.
The impossible can always be broken down into possibilities. ~ Unknown.
Press forward, do not stop, do not linger in your journey, but strive for the mark set before you. ~ George Whitefield.
He who would accomplish little must sacrifice little; he who would achieve much must sacrifice much; he who would attain highly must sacrifice greatly. ~ James Allen.
Difficult roads always lead to beautiful destinations. ~ Zig Ziglar.
It does not matter how slowly you go as long as you do not stop. ~ Confucius.
Gorgeous avenues gets lined up for you in the unseen when you keep pushing relentlessly through the pain, discomfort and challenges. ~ Hiral Nagda.
The only way out is through. ~ Unknown.
Do not wait to strike 'till the iron is hot. Make it hot by striking. ~ William Butler Yeats.
A quitter never wins and a winner never quits. ~ Napoleon Hill.
The most certain way to succeed is to just try one more time. ~ Thomas Edison.
Your attitude is critical to success. If you expect things to be difficult, it will always be easier to solve problems, overcome adversity, and have an enthusiastic energy about how you go about and enjoy your work. ~ Nick Saban.
Believe in yourself, and you will be unstoppable. ~ Unknown.
Giving up will not help you advance forward. Keep pushing. ~ Unknown.
Difficulties increase the nearer we approach our goal. ~ Johann Wolfgang von Goethe.
Fire is the test of gold. Adversity, of strong men. ~ Martha Graham.
Opportunities to find deeper powers within ourselves come when life seems most challenging. ~ Joseph Campbell.
---
So these were the 123 top quotes about Keep Pushing.
If you like these quotes and sayings, then you can also read my other posts on Actions Speak Louder Than Words quotes and Emotional Abuse quotes.
---
References and Sources: