The phrase "Nobody is Perfect" highlights the idea that everyone regardless of their talents or achievements has faults and makes mistakes.
The phrase also serves as a reminder to us that expecting perfection from ourselves or even others is unattainable.
We have to recognize that everyone has flaws and therefore it promotes understanding, tolerance and compassion in our interactions with one another.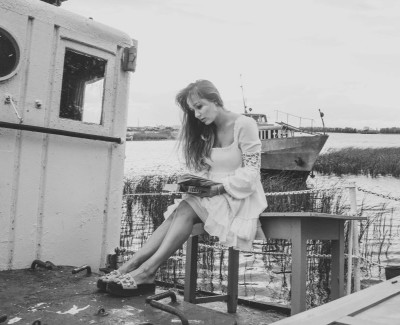 The term further encourages self-acceptance and forgiveness and makes us realize that making mistakes is a normal part of being human.
---
Top 10 No One is Perfect Quotes
You don't want to play a perfect person; no one cares about that. ~ Matthew Morrison.
No one is perfect and we all make mistakes, but not all of us admit to mistakes made. ~ Innocent Mwatsikesimbe.
No one is perfect. We all need a Savior. The more honest we become about our flaws, the more we'll reach out for the grace and love of Jesus. ~ Alisa Hope Wagner.
I don't think people should confuse fantasy and reality because no one is perfect – we all know that. ~ Erin Heatherton.
No one is perfect. It's not interesting to be perfect. ~ Lindsay Lohan.
Beauty is a type of art everyone is trying to perfect, but no one realizes it's abstract art. ~ Keaton Stromberg.
No one is perfect in this world. Forgive people for not knowing better and learn to move on. ~ Leon Brown.
God doesn't require us to be perfect. All He asks is that we keep trying and taking steps to improve. ~ Joel Osteen.
The secret lives of politicians are always shady. People need to accept the fact that their leaders aren't perfect. No one is. ~ Evan Rachel Wood.
Perhaps I'm not a nice person, but no one's perfect. ~ Jake Bugg.
Other Topics Quotes: 48 Practice makes Perfect Quotes to Inspire and Motivate You and 103 Life is Precious Quotes and Sayings to Cherish it
Famous No One is Perfect Quotes
I tell myself relationships are hard work. No one is perfect. There's no such thing as happily ever after. ~ Laura Nowlin.
And have the courage to accept that you're not perfect, nothing is, and no one is – and that's OK. ~ Katie Couric.
I believe there is no one deeper, lovelier, more sympathetic and more perfect than Jesus… ~ Fyodor Dostoevsky.
Character isn't all about becoming a saint or perfect. No one is perfect! There are areas we all are working on to improve and fine tune.. ~ Assegid Habtewold.
No one is perfect. We all have weaknesses and limitations. Some can't be fixed. But, at least, a leader shouldn't find herself blindsided… ~ Assegid Habtewold.
Best No One is Perfect Quotes
We know no one is perfect, but what we cannot tolerate, what we will never accept, is a person or company that knows dangers exists and says nothing – literally, silence can kill. ~ Anthony Foxx.
My father was always telling himself no one was perfect, not even my mother. ~ Broderick Crawford.
Perfect people? No. Perfect messes? You bet. Yet God used them. A surprising and welcome discovery of the Bible is this: God uses failures. ~ Max Lucado.
No one will ever be as good at being you as you. So start there. Perfect is boring. ~ Brett Dalton.
Always remember, actions speak louder than words. No one's perfect, but we can all strive to be better people. ~ Demi Lovato.
No one's walking around here perfect. Everyone's gonna make mistakes. That's part of how you learn. ~ Jay-Z.
Nobody's perfect. We're all just one step up from the beasts and one step down from the angels. ~ Jeannette Walls.
Powerful No One is Perfect Quotes
No one expected a first year engineering student to build the perfect bridge. ~ Janet Evanovich.
Accept no one's definition of your life; define yourself. ~ Harvey Fierstein.
Nothing and no one is perfect. It just takes a good eye to find those hidden imperfections. ~ Daphne Delacroix.
Perfect heroes are cool, but no one can really empathize or identify with them. ~ Masashi Kishimoto.
At the core of your heart, you are perfect and pure. No one and nothing can alter that. ~ Amit Ray.
There is no way to be a perfect mother, and a million ways to be a good one. ~ Jill Churchill.
No one's perfect. And we've all made our mistakes and you just have to live with them and try to not make them again. ~ Chuck Norris.
Lighten up on yourself. No one is perfect. Gently accept your humanness. ~ Deborah Day.
This is the very perfection of a man, to find out his own imperfections. ~ Saint Augustine.
What I am is how I came out. No one's perfect and you just have to accept your flaws and learn to love yourself. ~ Kelly Brook.
Popular No One is Perfect Quotes
No one dies too soon who has finished the course of perfect virtue. ~ Marcus Tullius Cicero.
Nothing needs to be perfect to be good, and no one should need to feel perfect to feel right. ~ Christian Louboutin.
No one is perfect. I know there is stuff that I need to work on, and not just one thing, but my game overall. Everything can get better. ~ Carmelo Anthony.
No one is perfect… that's why pencils have erasers. ~ Unknown.
No one is perfect. Everybody does stupid things. ~ Rafael Nadal.
If God only used perfect people, He would have no one to use. ~ Rick Warren.
No one is perfect… absolutely no one. Like precious stones, we have a few flaws, but why focus on that? Focus on what you like about yourself, and that will bring you happiness and peace. ~ Richard Simmons.
Since no one is perfect, it follows that all great deeds have been accomplished out of imperfection. Yet they were accomplished, somehow, all the same. ~ Lois McMaster Bujold.
Don't strive to be perfect, just give it a hundred percent. ~ Utibe Samuel Mbom.
Wise No One is Perfect Quotes
The fact that there is no such thing as a perfect anti-sepsis does not mean that one might as well do brain surgery in a sewer. ~ Robert Solow.
Stop worrying about being that perfect person because no one is perfect. Put your focus on being that right person that will love, understand, and care for that other. ~ Jonathan Anthony Burkett.
Open up and wake up with blazing beauty just remember no one is perfect and you are the most beautiful creature on this planet. ~ Santosh Kalwar.
There is no such thing as a perfect basketball player, and I don't believe there is only one greatest player either. ~ Michael Jordan.
No one and nothing is perfect, or we wouldn't have uniqueness. ~ Jasmin Morin.
No one has a perfect life. Everybody has something that he wishes was not the way it is. ~ Stan Lee.
No one is perfect and everyone wishes they could change something about themselves. ~ Julia Jones.
Everybody has a down day, no one's perfect; no one's having the most idyllic life. I mean, I guess everybody wants to project positivity to the outside world, but if we're honest, no one's going to have 24/7 bliss. ~ Luke Evans.
No one is perfect but without honesty you've got nothing. ~ Rose Namajunas.
I'm not perfect; no one is perfect. Everyone makes mistakes. I think you try to learn from those mistakes. ~ Derek Jeter.
Everything that I do, I have to do at my best. No one is perfect, but you can come close. ~ Cung Le.
---
So these were the 57 famous quotes about No One is Perfect.
If you like these quotes and sayings, then you can also read my other popular blog posts on the topics of Time is Precious quotes and Practice Makes Perfect quotes.
---
References and Sources: