Striving to be the best version of yourself is the key to achieving success in life.
This attempt requires continuous self-improvement, personal growth and acceptance of the unique characteristics that make you who you are.
Life is more than just completing tasks and accomplishing milestones.
It's also about having fun along the road, letting go, and fully immersing ourselves in the moments that make up our lives.
So, while you try to be your greatest self, remember to laugh and enjoy the world around you.
It takes time to develop into the best version of oneself.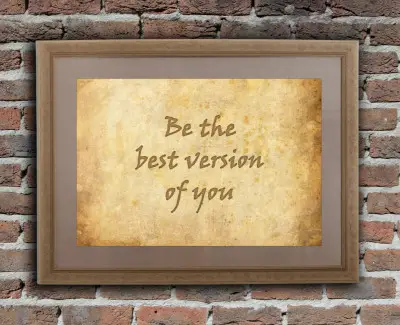 It is a once-in-a-lifetime chance for exploration and advancement.
It is all about reaching your maximum potential, overcoming obstacles, and making the most of your abilities.
So, live passionately and embrace the amazing process of becoming the finest version of yourself.
---
Top 10 Be the Best Version of You Quotes
Live life to the fullest, and focus on the positive! ~ Matt Cameron.
Nothing can be more hurtful to your heart than betraying yourself. ~ Roy T. Bennett.
Do the best you can until you know better. Then when you know better, do better. ~ Maya Angelou.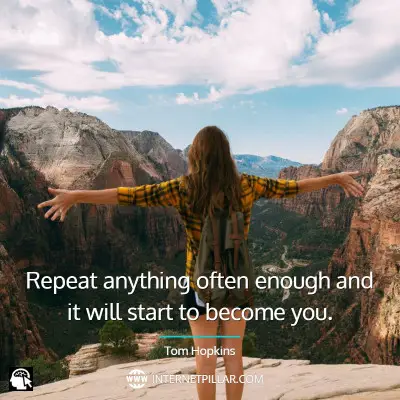 Repeat anything often enough and it will start to become you. ~ Tom Hopkins.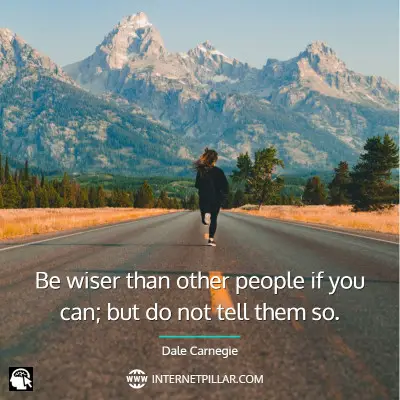 Be wiser than other people if you can; but do not tell them so. ~ Dale Carnegie.
Make the most of yourself….for that is all there is of you. ~ Ralph Waldo Emerson.
Once we accept our limits, we go beyond them. ~ Albert Einstein.
Your willingness to fail equates to your acceptance to succeed. ~ Jonas Caino.
No matter who you are, no matter what you did, no matter where you've come from, you can always change, become a better version of yourself. ~ Madonna.
The more you try to crush your true nature, the more it will control you. Be what you are. No one who really loves you will stop. ~ Cassandra Clare.
Related Quotes: 72 Healthy Eating Quotes to Motivate You To Eat Better and 73 Comforting Quotes to Feel Better During Hard Times
Famous Be the Best Version of You Quotes
Self improvement is the name of the game, and your primary objective is to strengthen yourself, not to destroy an opponent. ~ Maxwell Maltz.
You cannot dream yourself into a character; you must hammer and forge yourself one. ~ Henry David Thoreau.
Strive to be the most passionate, energetic, and tenacious professional in your clique. ~ Germany Kent.
The most painful thing is losing yourself in the process of loving someone too much, and forgetting that you are special too. ~ Ernest Hemingway.
The investor of today does not profit from yesterday's growth. ~ Warren Buffett.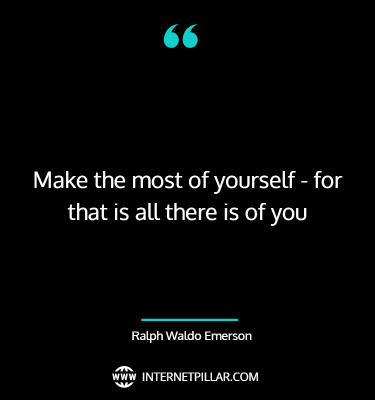 Make the most of yourself – for that is all there is of you. ~ Ralph Waldo Emerson.
You are unique. You have different talents and abilities. You don't have to always follow in the footsteps of others. And most important, you should always remind yourself that you don't have to do what everyone else is doing and have a responsibility to develop the talents you have been given. ~ Roy T. Bennett.
Too many of us are not living our dreams because we are living our fears. ~ Les Brown.
Best Be the Best Version of You Quotes
If you end up with a boring miserable life because you listened to your mom, your dad, your teacher, your priest, or some guy on television telling you how to do your shit, then you deserve it. ~ Frank Zappa.
You can't be yourself within jealousy. ~ Toba Beta.
Be patient with yourself. Self-growth is tender; it's holy ground. There's no greater investment. ~ Stephen Covey.
Be yourself; everyone else is already taken. ~ Oscar Wilde.
The easiest thing to be in the world is you. The most difficult thing to be is what other people want you to be. Don't let them put you in that position. ~ Leo Buscaglia.
To double your income and success, triple your investment in personal development and professional mastery. ~ Robin Sharma.
Popular Be the Best Version of You Quotes
When you are content to be simply yourself and don't compare or compete, everyone will respect you. ~ Lao Tzu.
Never be bullied into silence. Never allow yourself to be made a victim. Accept no one's definition of your life, but define yourself. ~ Harvey Fierstein.
Never complain, never explain. Resist the temptation to defend yourself or make excuses. ~ Brian Tracy.
Just don't give up trying to do what you really want to do. Where there is love and inspiration, I don't think you can go wrong. ~ Ella Fitzgerald.
Every time you are tempted to react in the same old way, ask if you want to be a prisoner of the past or a pioneer of the future. ~ Deepak Chopra.
Inspiring Be the Best Version of You Quotes
Sometimes you have to lose all you have to find out who you truly are.
~ Roy T. Bennett.
You are essentially who you create yourself to be and all that occurs in your life is the result of your own making. ~ Stephen Richards.
Improvement starts within you and is dependent on your own efforts. So, make the effort. ~ Remez Sasson.
Look within, for within is the wellspring of virtue, which will not cease flowing, if you cease not from digging. ~ Marcus Aurelius.
Decide what you want to be…. Pay the Price … And be what you want to be. ~ John A. Widtsoe.
Employ your time in improving yourself by other men's writings so that you shall come easily by what others have labored hard for. ~ Socrates.
Inspirational Be the Best Version of You Quotes
Difficulties are just things to overcome, after all. ~ Ernest Shackleton.
The goal is not to be better than the other man, but your previous self. ~ Dalai Lama.
What are the aims which are at the same time duties? They are perfecting of ourselves, the happiness of others. ~ Immanuel Kant.
Change equals self-improvement. Push yourself to places you haven't been before. ~ Pat Summitt.
Never too old, never too bad, never too late, never too sick to start from scratch once again. ~ Bikram Choudhury.
Believe in yourself! Have faith in your abilities! Without a humble but reasonable confidence in your own powers you cannot be successful or happy. ~ Norman Vincent Peale.
Motivational Be the Best Version of You Quotes
Set a goal so big that you can't achieve it until you grow into the person who can. ~ Zig Ziglar.
The only time you fail is when you fall down and stay down. ~ Stephen Richards.
Formal education will make you a living; self-education will make you a fortune. ~ Jim Rohn.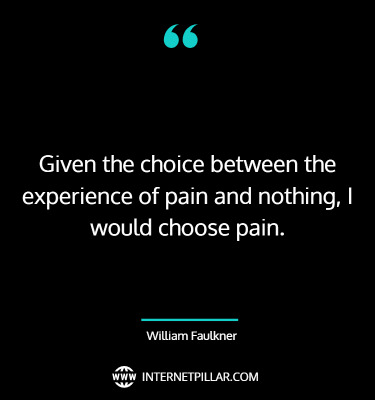 Given the choice between the experience of pain and nothing, I would choose pain. ~ William Faulkner.
I don't want to be like my mentor or inspiration, I can do better. Don't get me wrong, I need them to motivate and inspire me, but my potential can never be like theirs. ~ Unarine Ramaru.
There is only one corner of the universe you can be certain of improving, and that's your own self. ~ Aldous Huxley.
We can't become what we need to be by remaining what we are. ~ Oprah Winfrey.
To be yourself in a world that is constantly trying to make you something else is the greatest accomplishment. ~ Ralph Waldo Emerson.
---
So these were the 53 top quotes about Be the Best Version of You.
If you like these quotes and sayings, then you can also read my other posts on Better Off Alone quotes and Kindred Spirit quotes.
---
References: