These Have a Great Day Quotes and Sayings are gong to Inspire You!
Pursuing your passions daily can lead to fantastic days full of fulfillment.
Seizing opportunities to assist others and contribute to society also makes for a rewarding day.
Every day has the potential to be beautiful and enjoyable, even when confronted with obstacles and hardships. It ultimately depends on your mindset, which can be altered.
By cultivating a positive attitude, you can transform each day into a good one.
This perspective allows you to see the bright side of every circumstance, drawing positivity and happiness into your life.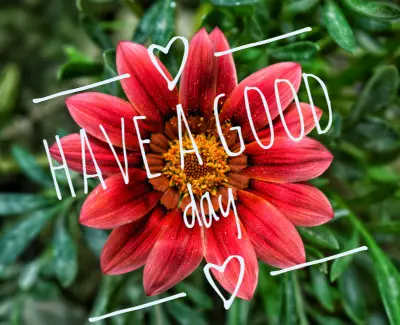 An extraordinary day may include starting a new job, earning a promotion, or winning the lottery.
A wonderful day could also encompass visiting the beach, reconnecting with dear friends, or watching a captivating performance.
On good days, everything appears to align seamlessly and a smile naturally graces your face.
Start designing and relishing delightful days now. With determination and effort, you possess the ability to make every day a remarkable one.
---
Top 10 Have a Great Day Quotes
Everyday above ground is a great day, remember that. ~ Pitbull.
This is a wonderful day waiting for you to enjoy.
Start every day with a smile and get it over with. ~ W.C. Fields.
We don't "have" a great day, we "make it" a great day! ~ Frosty Westering.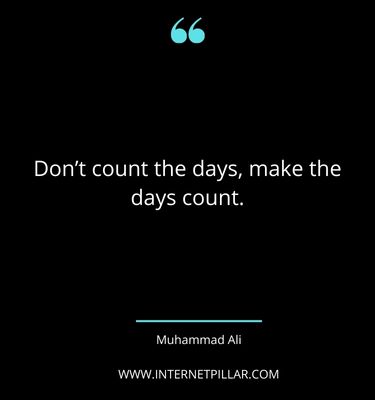 Don't count the days, make the days count. ~ Muhammad Ali.
Every day is a good day to be alive, whether the sun's shining or not. ~ Marty Robbins.
Today's a great day to change a life. Starting with yours. ~ Robin Sharma.
A good day is a good day. A bad day is a good story. ~ Glennon Melton.
Sometimes I have a great day of filming and sometimes the theater strikes me better. It just depends. ~ Philip Seymour Hoffman.
We're gonna swing and sway till that great day. So lace up your shoes, throw 'way your blues. ~ Cab Calloway.
Related: 70 Good Day Quotes to Jumpstart Your Day and 44 Good Night Quotes To Wish Sweet Dreams
Inspirational Quotes to Start the Day
For me, a lovely day is any day I wake up. ~ Bernie Siegel.
Any day above ground is a good day. Before you complain about anything, be thankful for your life and the things that are still going well. ~ Germany Kent.
A lesson learned is a deed well done. Make sure you learn something new every day. ~ Unknown.
Wishing you a day full of sunshine.
Oh, what a great day to feel alive. Guess I must be livin' right. ~ Rhett Akins.
Good morning…have an awesome day!
I take nothing for granted. I now have only good days, or great days. ~ Lance Armstrong.
There are two great days in a person's life – the day we are born and the day we discover why. ~ William Barclay.
These are not dark days: these are great days – the greatest days our country has ever lived. ~ Winston Churchill.
Be good for no reason.
Good days, bad days, halfway days. But I'm still looking for a great day in the morning. ~ D'Angelo.
I hope everyone that is reading this is having a really good day. And if you are not, just know that in every new minute that passes you have an opportunity to change that. – Gillian Anderson
Lovely days don't come to you; you should walk to them. ~ Rumi.
Great Quotes to Start the Day
Joyful morning, good morning, good day. ~ Lailah Gifty Akita.
It was such a lovely day. I thought it a pity to get up. ~ W. Somerset Maugham.
You have to remember that the hard days are what make you stronger. The bad days make you realize what a good day is. If you never had any bad days, you would never have that sense of accomplishment! – Aly Raisman.
It's a great day for the valleys. It's a great day for them all. ~ Doves.
When you're wide awake say it for goodness sake, it's gonna be a great day. ~ Paul McCartney.
I think a day in your life on which nothing bad happens may be a wonderful day, but it probably isn't going to be the basis of a story. ~ Alice Mattison.
Even the worst days have an ending, and the best days have a beginning. ~ Jennifer Coletta.
Every day is a great day to give love, spread joy, and SPARKLE! ~ Sheri Fink.
Good Morning Quotes
Smile in the mirror. Do that every morning and you'll start to see a big difference in your life. ~ Yoko Ono.
Good news equals good days. ~ Unknown.
Life is beautiful; enjoy the ride.
Oh I believe one great day the rain will come and wash this mess away. ~ Simple
Minds.
May your worries be light, and your joy is great.
You can have a Great Day, or a Lousy Day; it's totally up to you. ~ Ed Foreman.
Today is a good day to have a good day!
Spread sunshine all over the place and put on a happy face.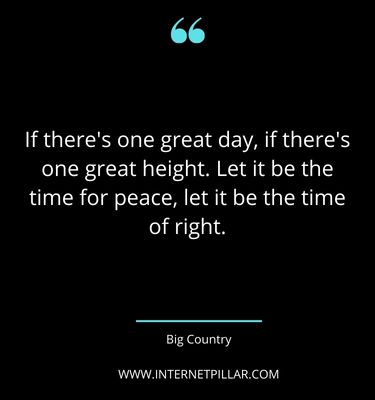 If there's one great day, if there's one great height. Let it be the time for peace, let it be the time of right. ~ Big Country.
A day is a day. It's just a measurement of time. Whether it's a good day or a bad day is up to you. It's all a matter of perception. ~ Donald L. Hicks.
We don't "have" a great day, we "make it" a great day! ~ Frosty Westering.
Best Great Day Quotes
Today is your day, your mountain is waiting. So get on your way. ~ Dr. Seuss.
It's a great day to be alive. I know the sun's still shining when I close my eyes. ~ Travis Tritt.
Don't forget to be awesome today!
I am grateful for being alive today. It is my joy and pleasure to live another wonderful day. ~ Louise Hay.
And it's a great day to be alive. I know the sun's still shining. When I close my eyes. ~ Travis Tritt.
It's gonna be a great day while you're standing there. Get up and grab a chair. ~ Pure McCartney.
Every day I feel is a blessing from God. And I consider it a new beginning. Yeah, everything is beautiful. ~ Prince.
Anyone can have a good day, but you have to be able to perform on a bad day. ~ Jurgen Klopp.
Famous Great Day Quotes
This is a wonderful day; I have never seen this one before. ~ Unknown.
Every day is a good day. There is something to learn, care and celebrate. ~ Amit Ray.
A broken wing simply means, you have to find another way to fly. Have a wonderful day people. ~ Kerry Katona.
Start each day with a grateful heart.
It's time to start living the life you've imagined. ~ Henry James.
A great attitude is like a perfect cup of coffee – don't start your day without it. ~ Unknown.
A bad day for your ego is a great day for your soul. ~ Jillian Michaels.
Have a ridiculously amazing day!
A bad day for our ego is a great day for our soul. ~ Jillian Michaels.
Inspiring Great Day Quotes
As stupid and vicious as men are, this is a lovely day. ~ Kurt Vonnegut.
I get up every morning and it's going to be a great day. You never know when it's going to be over so I refuse to have a bad day. ~ Paul Henderson.
Make each day your masterpiece. ~ John Wooden.
It has happened to me to meet many of the men of my day whom the world agreed to call great. ~ Rebecca Harding Davis.
Let's not waste this time. Cause today is a great day for falling in love. ~ Taio Cruz.
Today, give a stranger one of your smiles. It might be the only sunshine he sees all day. ~ H. Jackson Brown, Jr.
Take each good day and relish each moment. Take each bad day and work to make it good. ~ Lisa Dado.
Today, is a great day to make a difference for someone. 'I have a dream'. ~ Martin Luther King, Jr.
Top Great Day Quotes
Have a great day. Note: does not apply to my enemies. ~ Demetri Martin.
On a good day, when you have a clear plan, you are able to execute whatever you wanted. ~ Jasprit Bumrah.
Don't expect a great day; create one. ~ Bob Proctor.
It's a great day in America when white people, black people and Latinos can all come together and pick on another minority. ~ George Lopez.
I just wanted to say I hope you have a wonderful day.
Enjoy life; expect miracles.
A lot of good days… makes a great life! Each day is important. Plan and execute it meticulously. ~ Manoj Arora.
---
So these were the 72 Inspirational Great Day quotes and sayings to start your day.
If you like these quotes and sayings, then you can also read my other posts on Falling in Love quotes and New Beginnings quotes.
---
Sources: