Play Hard Quotes
I just show up to the yard, work hard, and play as hard as I can. ~ Dustin Pedroia.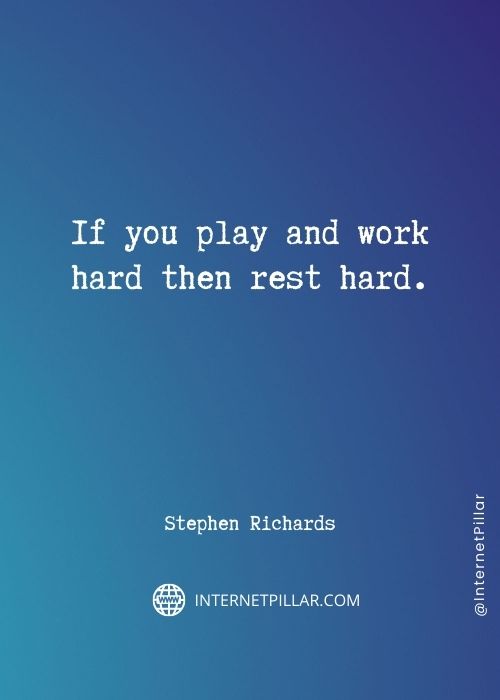 If you play and work hard then rest hard. ~ Stephen Richards.
Work Hard, Play Hard! ~ Wiz Khalifa.
Work hard, play hard, love big, live big. ~ Daren Martin.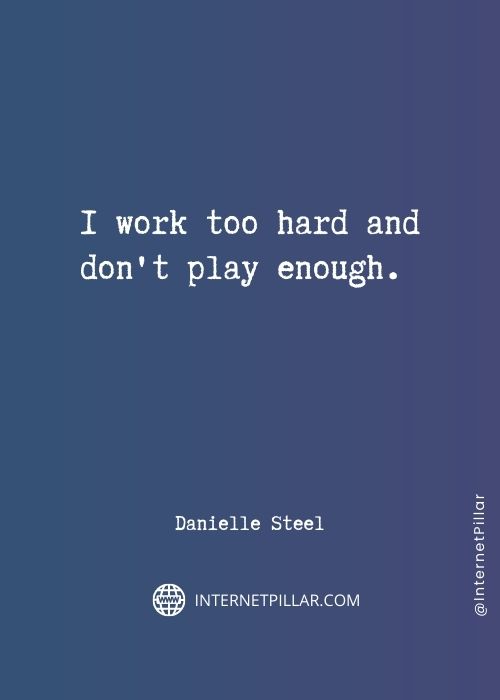 I work too hard and don't play enough. ~ Danielle Steel.
If you work hard everyday and bust your tail on every play, eventually people will notice and word will get around. ~ Tommy John.
This wasn't a man for frivolity. He was made for hard work, hard play and heartache. ~ Inez Kelley.
I did work hard at auditions, and three years at RADA isn't like a walk in the park. And then it takes a lot of sacrifices, giving certain things up in order to audition, in order to do a play, whatever it may be. ~ Andrew Buchan.
There are so many things about playing football that seem to me uniquely American. Anybody can succeed, anybody can play, but you've got to work hard to do it. ~ Dean Cain.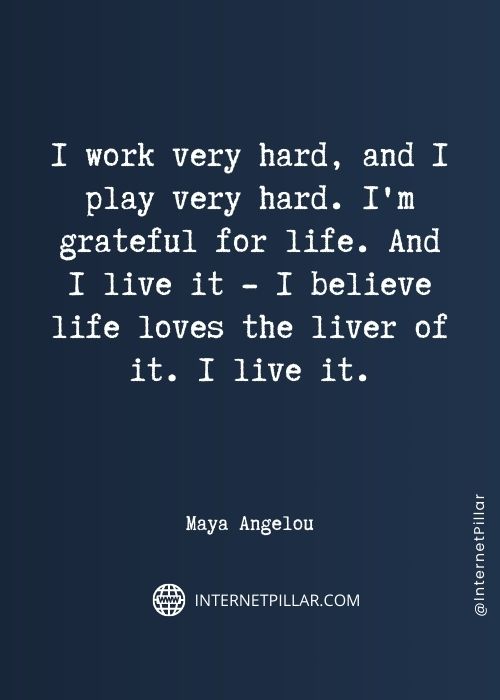 I work very hard, and I play very hard. I'm grateful for life. And I live it – I believe life loves the liver of it. I live it. ~ Maya Angelou.
Life balance is a myth. It's an illusion and the very pursuit of it is driving us crazy. For me it's about proportion – it's really a work hard/play hard equation. ~ Danielle LaPorte.
When I was a player, I didn't expect my teammates to play the way I did. I did expect them to work hard hard every day and get better. And I never learned anything by losing. ~ Larry Bird.
There aren't many crimes in my book. Not many sins either. But top on both of those lists is killing time. Have fun with it, make something cool, play video games, work hard if you feel like it, but do something. Killed time is an abortion, life that never gets lived, gone, just gone. ~ Karen Marie Moning.
Once practice starts, we work hard, and that's the best conditioning there is. Everything counts. Every little thing counts. Run hard, play hard, go after the ball hard, guard hard. If you play soft (what I call signing a 'non-aggression pact' with your teammates), you won't ever get into shape. ~ Pete Carril.
When you're tired, sleep. Don't watch stupid tv or play games on your phone. Sleep, and then get up early, and do the stuff you hope you'll be known for after you die. ~ Maggie Stiefvater.
The perennial conviction that those who work hard and play by the rules will be rewarded with a more comfortable present and a stronger future for their children faces assault from just about every direction. That great enemy of democratic capitalism, economic inequality, is real and growing. ~ Jon Meacham.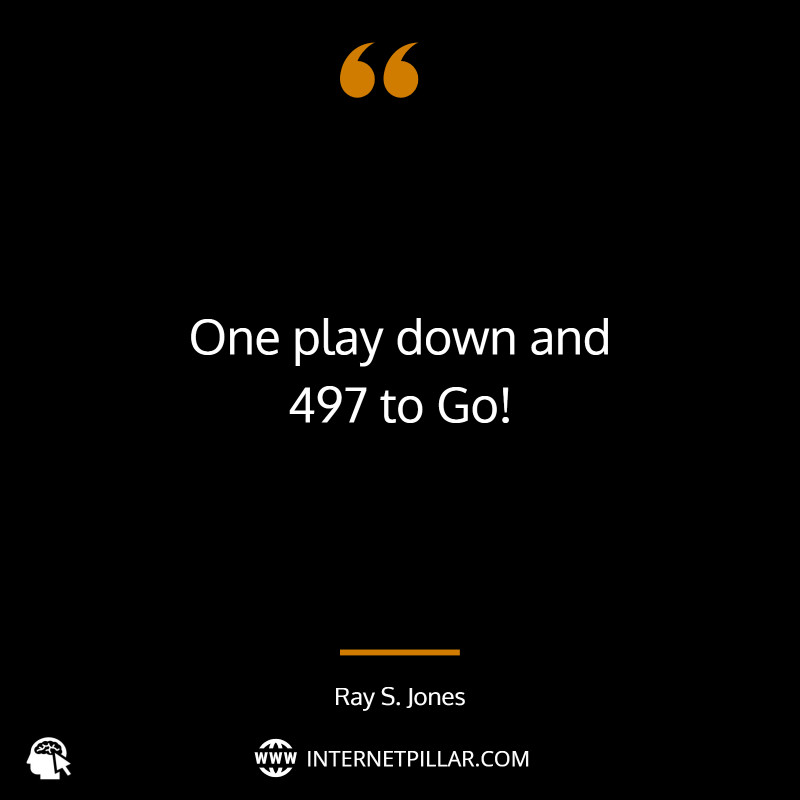 One play down and 497 to Go! ~ Ray S. Jones.
There is time to play … and then there are times to work hard and get my fans an album. ~ Justin Bieber.
Best Play Hard Quotes
The thing about travelling is that you work hard and play hard, but you can do all those things without your parents knowing. ~ Aaron Johnson.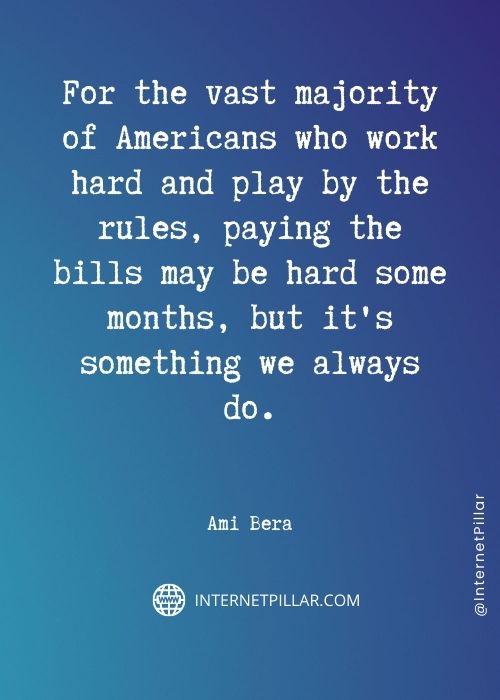 For the vast majority of Americans who work hard and play by the rules, paying the bills may be hard some months, but it's something we always do. ~ Ami Bera.
The 'Work Hard, Play Hard' video shows how much a part of music the fans can really be. With the help of SanDisk, we were able to create the first ever music video to be made using fan videos shot only from their mobile phones. ~ Tiesto.
It's taken me 30 years to get this way, and I don't intend to let go. I work hard, but I play hard, too, and that's the one part of me that nobody sees. But I intend to be around for a long time yet. ~ John Barrowman.
Many people know how to work hard; many others know how to play well; but the rarest talent in the world is the ability to introduce elements of playfulness into work, and to put some constructive labor into our leisure. ~ Sydney J. Harris.
I love baseball, I really do. I always told my Dad, I'm not gonna make it working … I like to play ball too much. Which I did. I played hard. You gotta work at this game. You really do. And its fun doing it if you do it the right way. ~ Yogi Berra.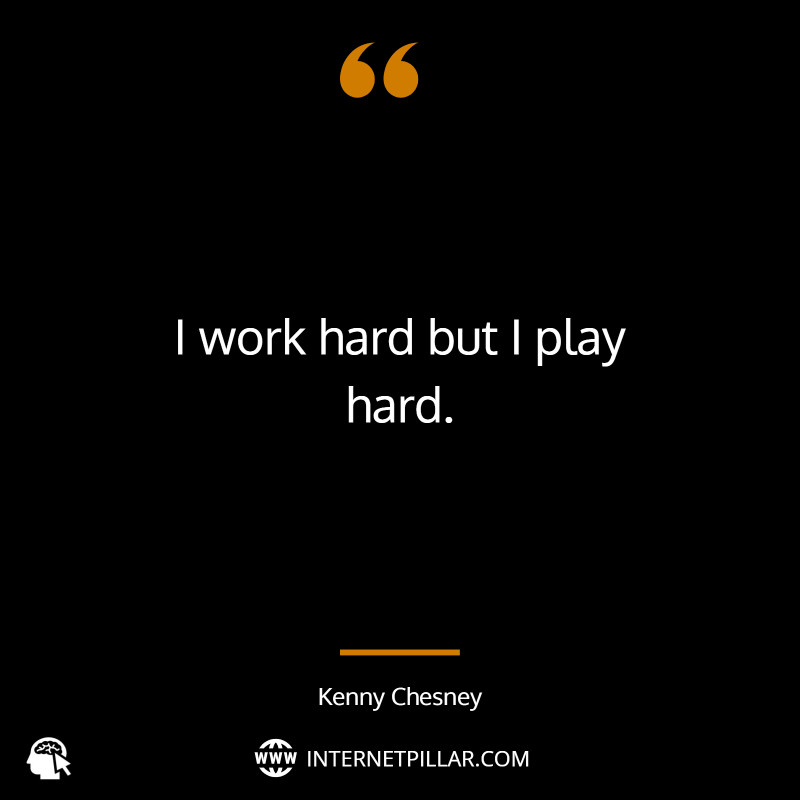 I work hard but I play hard. ~ Kenny Chesney.
I play in a position that demands hard work and generosity and little glamour, but I like it. It's my job and I like it. I would rather intercept and steal 10 balls than shoot. That's what I'm here for, to make everyone else's jobs easier. ~ Sergio Busquets.
There aren't a lot of cover bands that do Boston material or do it well, and the reason for that is that they are hard to play. So we put a lot of work into it. The musicians that I've managed to surround myself with after all of these years are individuals who really excel at what they do. ~ Tom Scholz.
Together they unlocked potential in one another. They worked hard and played harder, until the work felt like play. Everything ~ Walidah Imarisha.
I find it hard to work with other musicians because I know from experience that when they play, they play with their feeling, and that restricts me because I know I want to play in my own particular way. ~ Enya
Inspiring Play Hard Quotes
Work hard, play hard and be kind ~ One Direction.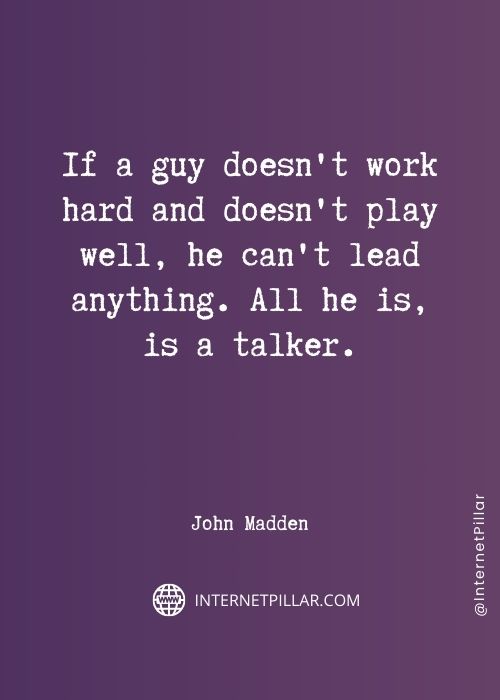 If a guy doesn't work hard and doesn't play well, he can't lead anything. All he is, is a talker. ~ John Madden.
You try and work hard and get better each week. I play the game with passion. I enjoy the game. It's a lot of fun when I'm out there. That's the way I play. For some reason, people like that. ~ Tony Romo.
In speaking of the work of machines and of natural forces we must, of course, in this comparison eliminate anything in which activity of intelligence comes into play. The latter is also capable of the hard and intense work of thinking, which tries a man just as muscular exertion does. ~ Hermann Von Helmholtz.
I work hard and I play hard, too. There is nothing wrong with that. ~ Vijay Mallya.
I'd never done a straight play before, never, and it was very hard work – really, really hard work. It was dense, really wordy, and I was determined to learn every word of it – not just skip over bits and pieces. ~ Bette Midler.
When people see a legend, they call it a legend. But to be a legend, it's a lot of hard work and patience. You can't play for five or ten years and be a legend. It takes longer than that. ~ Burning Spear.
My mindset, my mental game and my hard work is at a first round level. I play at a first round level. I've done things that most guys haven't done. ~ Rahim Moore.
Powerful Play Hard Quotes
Laziness begat wearisomeness, and this put men in quest of diversions, play and company, on which however it is a constant attendant; he who works hard, has enough to do with himself otherwise. ~ Jean De La Bruyere.
When I work, I work with discipline. But when I play, I play hard and rough! ~ Avijeet Das.
It makes you also realize, 'OK, I'm excited to play tennis, and I work really hard to be the best tennis player I think I can be,' but I don't waste my time on stupid stuff, you know what I mean. ~ Kim Clijsters.
All work and no play will make you sad and grey! ~  Habeeb Akande.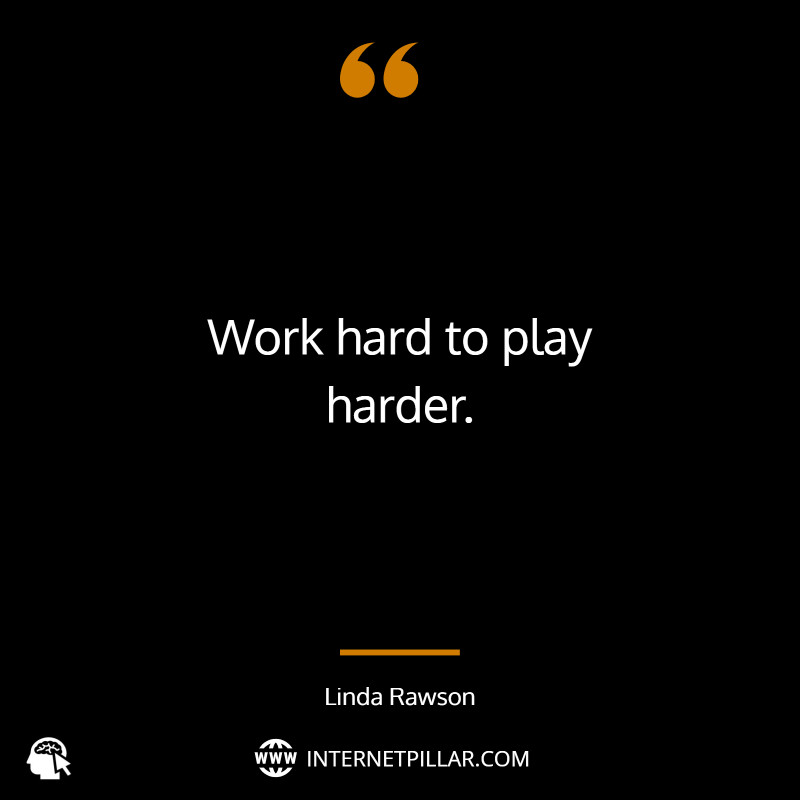 Work hard to play harder. ~ Linda Rawson.
Work hard … have fun … be nice … play fair … dream big. We only get one chance at this life. If you're going to play this game, play it to win. ~ Robert Herjavec.
I like to work hard and play hard. ~ Alan J. Dixon.
I work hard, and I tend to play hard. I very seldom rest hard. ~ Jacqueline Bisset.
---
Other Articles