Being a girl boss involves more than just gaining power or money.
It is all about raising your voice to cause change and strengthen communities.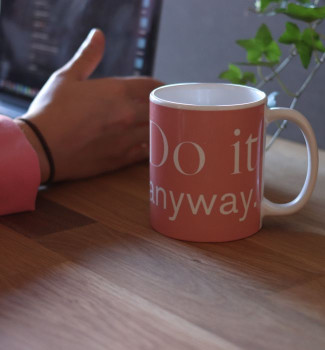 ---
Top 10 Girl Boss Quotes
Say yes, and you'll figure it out later. ~ Tina Fey.
Sometimes you gotta be a beauty and a beast. ~ Nicki Minaj.
It is within everyone's grasp to be a CEO. ~ Martha Stewart.
Anything's possible if you've got enough nerve. ~ J.K. Rowling.
I never dreamed about success, I worked for it. ~ Estée Lauder.
When you learn how much you're worth, you'll stop giving people discounts. ~​ Karen Salmansohn.
Don't give up, don't take anything personally, and don't take no for an answer. ~ Sophia Amoruso.
If you want to be successful in this world, you have to follow your passion, not a paycheck. ~ Jen Welter.
I'm not bossy, I'm the boss. ~ Beyoncé.
Don't call me lucky. Call me a badass. ~ Shonda Rhimes.
Inspiring Girl Boss Quotes
Some failure in life is inevitable. It is impossible to live without failing at something unless you have lived so cautiously that you may have not lived at all, in which case you fail by default. ~ J.K. Rowling.
My best successes came on the heels of failures. ~ Barbara Corcoran.
Buckle up, and know that it's going to be a tremendous amount of work, but embrace it. ~ Tory Burch.
She was a wild one; always stomping on eggshells that everyone else tip-toed on. ~ Kaitlin Foster.
If you don't like the road you're walking, start paving another one. ~ Dolly Parton.
Believe that there are no limitations, no barriers to your success – you will be empowered and you will achieve. ~ Ursula Burns.
You were born to create and contribute. ~ Marie Forleo.
Be so good they can't ignore you. ~ Steve Martin.
Motivational Girl Boss Quotes
I realized it was only me that was stopping myself from living my life. ~ Jennifer Aniston.
You get in life what the courage you have to ask for. ~ Oprah Winfrey.
Rooting for other people's failure does get in the way of your success. ~ Amy Poehler.
The power lunch is no longer just for men. We all deserve a seat at the table. ~ Whitney Wolfe Herd.
The most difficult thing is the decision to act, the rest is merely tenacity. ~ Amelia Earhart.
The most effective way to do it is to do it. ~ Amelia Earhart.
We must believe that we are gifted for something and that this thing, at whatever cost, must be attained. ~ Marie Curie.
If there's one thing I'm willing to bet on, it's myself. ~ Beyoncé.
Powerful Lady Boss Quotes
Women are the largest untapped reservoir of talent in the world. ~ Hillary Clinton.
In politics, if you want anything said, ask a man; if you want anything done, ask a woman. ~ Margaret Thatcher.
I attribute my success to this: I never gave or took any excuse. ~ Florence Nightingale.
The only safe ship in a storm is leadership. ~ Faye Wattleton.
Pour yourself a drink, put on some lipstick and pull yourself together. ~ Elizabeth Taylor.
A woman's best protection is money of her own. ~ Clare Boothe Luce.
If you're too comfortable, it's time to move on. Terrified of what's next? You're on the right track. ~ Susan Fales Hill.
Women have always been the strong ones of the world. ~ Coco Chanel.
A girl should be two things – Who and What she Wants. ~ Coco Chanel.
Strong Girl Boss Quotes
I stay true to myself and my style, and I am always pushing myself to be aware of that and be original. ~ Aaliyah.
Create the highest, grandest vision for your life, because you become what you believe. ~ Oprah Winfrey.
If opportunity doesn't knock, build a door. ~ Milton Berle.
Show up in every single moment like you're meant to be there. ~ Marie Forleo.
Take criticism seriously, but not personally. ~ Hillary Clinton.
The amount of good luck coming your way depends on your willingness to act. ~ Barbara Sher.
The idea that a woman can be as powerful as a man is something that our society can't deal with. But I am as powerful as a man and it drives them crazy. ~ Alexandria Ocasio-Cortez.
Some women choose to follow men, and some women choose to follow their dreams. ~ Lady Gaga.
Famous Girl Boss Quotes
Find something that you are passionate about and keep tremendously interested in it. ~ Julia Child.
You can't have a million-dollar dream with a minimum wage work ethic. ~​ Stephen C. Hogan.
A woman is like a teabag. You can't tell her how strong she is until you put her in hot water. ~ Eleanor Roosevelt.
The question isn't who is going to let me; it's who is going to stop me. ~ Ayn Rand.
Striving for excellence motivates you; striving for perfection is demoralizing. ~ Harriet Braiker.
Stop telling yourself you don't know what to do. Yes, you do. Listen to your intuition and trust yourself. ~ Katherine Sullivan.
When they go low, we go high. ~ Michelle Obama.
Best Girl Boss Quotes
Women have been trained to speak softly and carry a lipstick. Those days are over. ~ Bella Abzug.
Little girls with dreams become women with vision. ~ Unknown.
Just a girl boss building her empire. ~ Unknown.
Success doesn't come from what you do occasionally, but what you do consistently. ~ Marie Foreo.
You are braver than you believe, stronger than you seem, and smarter than you think. ~ A.A. Milne.
Create the highest, grandest vision possible for your life, because you become what you believe. ~ Oprah Winfrey.
Instead of looking for all of the reasons it won't work – start counting all the reasons it will. ~ Reese Evans.
Inspirational Girl Boss Quotes
A strong-minded woman is a different animal. ~ Meryl Streep.
I am lucky that whatever fear I have inside me, my desire to win is always stronger. ~ Serena Williams.
Define success in your own terms, achieve it by your own rules, and build a life you're proud to live. ~ Anne Sweeney.
The more we can break the rules, the better off we're going to be. ~ Indra Nooyi.
Some leaders are born women. ~ Geraldine Ferraro.
Well-behaved women rarely make history. ~ Laurel Thatcher Ulrich.
Think like a queen. A queen is not afraid to fail. Failure is another stepping stone to greatness. ~ Oprah Winfrey.
---
---
So these were the 67 quotes about Girl Boss.
If you like these quotes and sayings, then you can also read my other popular blog posts on the topics of Vacation quotes and Autism quotes.