Starting and managing a business requires tenacity, dedication and determination.
For anyone contemplating launching their own venture, it's crucial to be prepared for hard work and persistent effort.
The business environment demands swift growth and adaptation to remain competitive and this can be challenging.
At times, a little motivation or inspiration can go a long way. A company motto, advice from business leaders, or motivational quotes can provide that much-needed boost.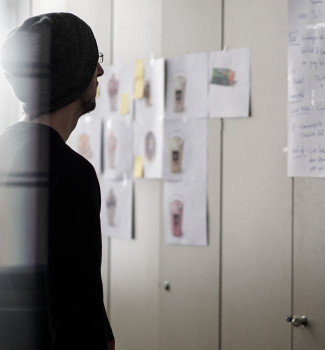 Remember, the path to success is rarely straightforward; it usually involves numerous trials, errors and learning experiences.
Even the so-called 'overnight successes' have stories of struggles behind their triumphs.
This article compiles 80 inspirational business quotes from globally acclaimed leaders like Steve Jobs, Henry Ford and Bill Gates, aiming to motivate entrepreneurs and fuel innovative thoughts for a successful business journey.
---
Table of Contents
Top 10 Best Business Quotes
Business is in itself a power. ~ Garet Garrett.
Making money is art and working is art and good business is the best art. ~ Andy Warhol.
The road to success is always under construction. ~ Lily Tomlin.
Yesterday's home runs don't win today's games. ~ Babe Ruth.
Your attitude, not your aptitude, will determine your altitude. ~ Zig Ziglar.
If you don't build your dream, someone else will hire you to help them build theirs. ~ Dhirubhai Ambani.
Remain a lifelong student. Don't lose that curiosity. ~ Indra Nooyi.
If you always do what you've always done, you'll always get what you've always got. ~ Henry Ford.
The way to get started is to quit talking and begin doing. ~ Walt Disney.
If you don't like something, change it. If you can't change it, change your attitude. ~ Maya Angelou.
Best Business Quotes for Inspiration
You only have to do a few things right in your life so long as you don't do too many things wrong. ~ Warren Buffett.
When you undervalue what you do, the world will undervalue who you are. ~ Oprah Winfrey.
Profit in business comes from repeat customers, customers that boast about your project or service, and that bring friends with them. ~ W. Edwards Deming.
There's no shortage of remarkable ideas, what's missing is the will to execute them. ~ Seth Godin.
In the business world, everyone is paid in two coins: cash and experience. Take the experience first; the cash will come later. ~ Harold S. Geneen.
Success is not the key to happiness. Happiness is the key to success. If you love what you are doing, you will be successful. ~ Albert Schweitzer.
Success is often achieved by those who don't know that failure is inevitable. ~ Coco Chanel.
I never dreamed about success, I worked for it. ~ Estée Lauder.
Don't ever make decisions based on fear. Make decisions based on hope and possibility. Make decisions based on what should happen, not what shouldn't. ~ Michelle Obama.
Dedicate yourself to a core set of values. Without them, you will never be able to find personal fulfillment, and you will never be able to lead effectively. ~ Kenneth Chenault.
The first one gets the oyster, the second gets the shell. ~ Andrew Carnegie.
You have to believe in yourself when no one else does – that makes you a winner right there. ~ Venus Williams.
Also Read: Business Success Quotes to Motivate You Today and Business Growth Quotes to Inspire Entrepreneurs
Best Business Quotes for Motivation
You have to be burning with an idea, or a problem, or a wrong that you want to right. If you're not passionate enough from the start, you'll never stick it out. ~ Steve Jobs.
Longevity is a fleeting moment that lasts forever. ~ Vidal Sassoon.
Don't worry about failure. You only have to be right once. ~ Drew Houston.
It's important that leaders are consistent. You can change your mind, but change your mind against a consistent framework. ~ Indra Nooyi.
To handle yourself, use your head; to handle others, use your heart. ~ Eleanor Roosevelt.
The pessimist sees difficulty in every opportunity. The optimist sees the opportunity in every difficulty. ~ Winston Churchill.
Take risks. Failure is a stepping stone to success. ~ Arianna Huffington.
In the journey of entrepreneurship, tenacity of purpose is supreme. ~ Aliko Dangote.
A business like an automobile, has to be driven, in order to get results. ~ B. C. Forbes.
Forget past mistakes. Forget failures. Forget everything except what you're going to do now and do it. ~ William Durant.
I've missed more than 9000 shots in my career. I've lost almost 300 games. Twenty-six times I've been trusted to take the game-winning shot and missed. I've failed over and over and over again in my life. And that is why I succeed. ~ Michael Jordan.
Best Business Quotes for Entrepreneurs
The golden rule for every business man is this: 'Put yourself in your customer's place.' ~ Orison Swett Marden.
Almost everything worthwhile carries with it some sort of risk, whether it's starting a new business, whether it's leaving home, whether it's getting married, or whether it's flying into space. ~ Chris Hadfield.
Character cannot be developed in ease and quiet. Only through experience of trial and suffering can the soul be strengthened, ambition inspired and success achieved. ~ Helen Keller.
Even if you are on the right track, you'll get run over if you just sit there. ~ Will Rodgers.
Imagination is everything. It is the preview of life's coming attractions. ~ Albert Einstein.
I got lucky because I never gave up the search. Are you quitting too soon? Or are you willing to pursue luck with a vengeance too? ~ Jill Konrath.
In the business world, the rearview mirror is always clearer than the windshield. ~ Warren Buffett.
Don't sit down and wait for the opportunities to come. Get up and make them. ~ Madam C.J. Walker.
Train people well enough so they can leave, treat them well enough so they don't want to. ~ Richard Branson.
Business can be a source of progressive change. ~ Jerry Greenfield.
As you grow in this business, you learn how to do more with less. ~ Morgan Freeman.
Business is a combination of war and sport. ~ Andre Maurois.
Best Business Quotes for Small Business Owners
To be successful, you have to have your heart in your business and your business in your heart. ~ Thomas J. Watson.
I don't know the word 'quit.' Either I never did, or I have abolished it. ~ Susan Butcher.
I owe my success to having listened respectfully to the very best advice, and then going away and doing the exact opposite. ~ G.K. Chesterton.
Play by the rules, but be ferocious. ~ Phil Knight.
We entrepreneurs are loners, vagabonds, troublemakers. Success is simply a matter of finding and surrounding ourselves with those open-minded and clever souls who can take our insanity and put it to good use. ~ Anita Roddick.
Quality means doing it right when no one is looking. ~ Henry Ford.
The real test is not whether you avoid this failure, because you won't. It's whether you let it harden or shame you into inaction, or whether you learn from it; whether you choose to persevere. ~ Barack Obama.
The only way around is through. ~ Robert Frost.
The best investment is in the tools of one's own trade. ~ Benjamin Franklin.
I feel that luck is preparation meeting opportunity. ~ Oprah Winfrey.
No business can stay in business without customers. How you treat – or mistreat – them determines how long your doors stay open. ~ Harvey Mackay.
Best Business Quotes to Start a Business
Success usually comes to those who are too busy to be looking for it. ~ Henry David Thoreau.
There are no secrets to success. It is the result of preparation, hard work and learning from failure. ~ Colin Powell.
Business opportunities are like buses, there's always another one coming. ~ Richard Branson.
What would you do if you weren't afraid? ~ Sheryl Sandberg.
If you really look closely, most overnight successes took a long time. ~ Steve Jobs.
I believe fundamental honesty is the keystone of business. ~ Harvey S. Firestone.
Too many companies believe people are interchangeable. Truly gifted people never are. They have unique talents. Such people cannot be forced into roles they are not suited for, nor should they be. Effective leaders allow great people to do the work they were born to do. ~ Warren G. Bennis.
Success or failure in business is caused more by the mental attitude even than by mental capacities. ~ Walter Scott.
Success is not final; failure is not fatal: it is the courage to continue that counts. ~ Winston Churchill.
Business is all about risk taking and managing uncertainties and turbulence. ~ Gautam Adani.
Best Business Quotes to Supercharge You
Don't be afraid to give up the good to go for the great. ~ John D. Rockefeller.
Your most unhappy customers are your greatest source of learning. ~ Bill Gates.
Days are expensive. When you spend a day you have one less day to spend. So make sure you spend each one wisely. ~ Jim Rohn.
If you push through that feeling of being scared, that feeling of taking risk, really amazing things can happen. ~ Marissa Mayer.
If you want to grow you have to do something different from the majority of people. ~ Lakshmi Mittal.
No person will make a great business who wants to do it all himself or get all the credit. ~ Andrew Carnegie.
I have not failed. I've just found 10,000 ways that won't work. ~ Thomas Edison.
If there's one thing that's certain in business, it's uncertainty. ~ Stephen Covey.
Try not to become a man of success. Rather become a man of value. ~
Albert Einstein.
Dreams do not come true just because you dream them. It's hard work that makes things happen. It's hard work that creates change. ~ Shonda Rhimes.
---
---
So these were the 80 quotes about Best Business.
If you like these quotes and sayings, then you can also read my other popular blog posts on the topics of Small Business quotes and Life is Hard quotes.