Looking for some inspiration and motivation to brighten up your day?
Look no further than "glow" quotes, sayings, and captions!
These uplifting and positive messages are perfect for reminding you to shine your light and embrace your unique glow.
Whether you're looking for some encouragement for a tough day or just need a little extra inspiration to pursue your dreams, glow quotes and sayings are a great way to uplift your spirits and help you stay positive.
---
Table of Contents
Glow Quotes
True beauty is when someone radiates that they like themselves. ~ Aimee Mullins.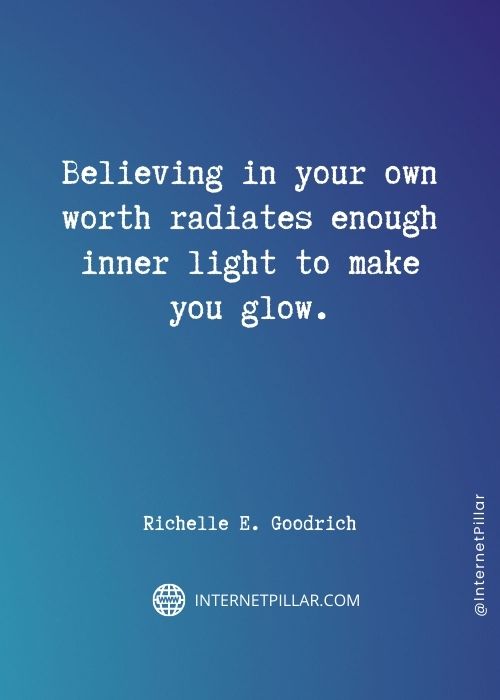 Believing in your own worth radiates enough inner light to make you glow. ~ Richelle E. Goodrich.
Let us always meet each other with a smile, for the smile is the beginning of love. ~ Mother Teresa.
When we are full of Self Love, we glow differently! ~ Purvi Raniga.
Let your light shine, never look back, and live as if today is your last day because it just might be. ~ Gena Showalter.
The very purpose of existence is to reconcile the glowing  opinion we hold of ourselves with the appalling things that other people think about us. ~ Quentin Crisp.
Also Read: 27 Remember Who You Are Quotes and Sayings to Inspire You and 35 Best No Pain No Gain Quotes for Motivation and Inspiration
Top Glow Quotes
I want to be one tone, and I want to glow. ~ Hennessy Carolina.
The sun's glow had given way to a brilliant twilight that colored the great mountains with violet and orange rivers. ~ Michael R. Hicks.
I know white clothing is supposed to enhance that summer glow, but writers don't tan. ~ Diablo Cody.
When you arise in the morning, think of what a precious privilege it is to be alive – to breathe, to think, to enjoy, to love. ~ Marcus Aurelius.
Happiness is hard to recall. It's just a glow. ~ Frank McCourt.
Glow wherever you go and let the light of God reflected in the world around you. You carry the light of God and wherever you pass, darkness must flee. ~ Israelmore Ayivor.
Best Glow Quotes
Every morning the sun rises with a golden glow to reveal the ineffable magnificence of life. ~ Debasish Mridha.
Every day, strive to refine your contagious shine and shake the nonsense offered by those who lack the will to polish-up from within. ~ T.F. Hodge.
Music brings a warm glow to my vision, thawing mind and muscle from their endless wintering. ~ Haruki Murakami.
When we recall the past, we usually find that it is the simplest things – not the great occasions – that in retrospect give off the greatest 'glow' of happiness. ~ Bob Hope.
There are two kinds of light ~ the 'glow' that illuminates, and the glare that obscures. ~ James Thurber.
Yet, taught by time, my heart has learned to glow for other's good, and melt at other's woe. ~ Homer.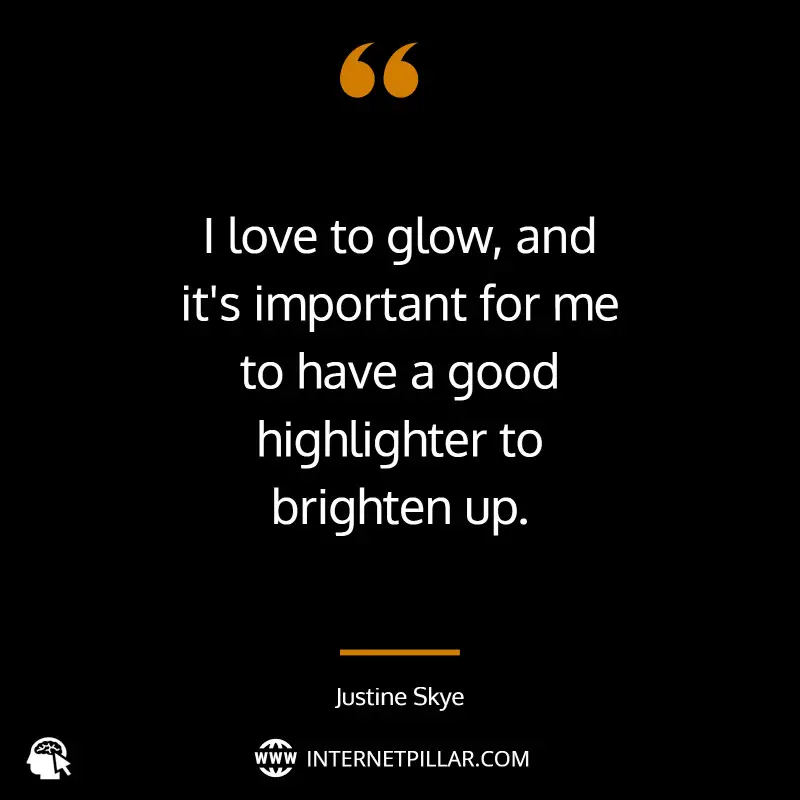 I love to glow, and it's important for me to have a good highlighter to brighten up. ~ Justine Skye.
I was amazed at the rosy glow that can be around one when you're in a film that's done well. ~ Embeth Davidtz.
It is easy to see the glow but hard to recognize the awakening of silence. ~ Dejan Stojanovic.
Beautiful Glow Quotes
Don't forget to tell yourself positive things daily! You must love yourself internally to glow externally. ~ Hannah Bronfman.
Shine your light on love and truth and your soul will glow. ~ Anthony D. Williams.
To enjoy the glow of good health, you must exercise. ~ Gene Tunney.
Charm is a glow within a woman that casts a most becoming light on others. ~ John Miller.
---
Other Articles
References and Sources: